10 Outerwear Options That Balance Style and Sustainability
Recycled, upcycled and more.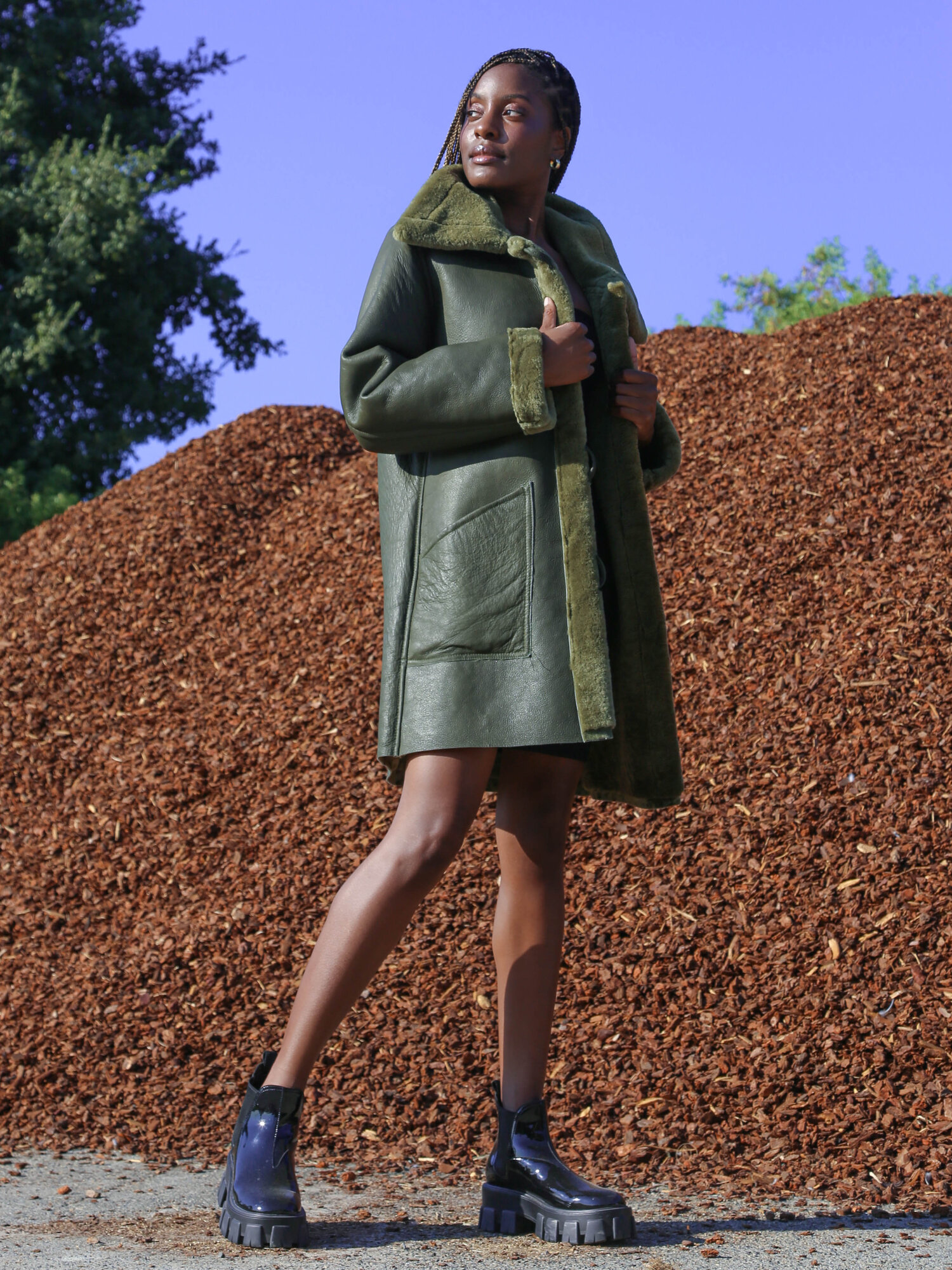 Performance and aesthetics may be the two most important criteria when it comes to outerwear, but consumers are also increasingly focused on making more sustainable wardrobe choices when shopping for coats and puffers.
In 2020, the fashion search platform Lyst reported a 37 per cent rise in searches for sustainability related keywords, noting that users globally are actively searching for sustainable puffer jackets, and garments made with recycled plastic and biodegradable materials.
And designers have certainly taken stock of this interest—for spring/summer 2021, there were upcycled patchwork coats at Marni, a capsule made from repurposed materials at Acne, and extensive Re-Nylon options from Prada. For the style-conscious, there are now more eco-friendly options than ever before.
In the outerwear space—where durability, warmth, and performance are essential, and garments are expected to last for years—sustainably minded brands are increasingly experimenting with novel, greener materials such as plant-based down-fill and textiles made from plastic waste, prioritizing eco-friendly manufacturing practices, and reexamining the life cycle and environmental impacts of each design choice. In the near future, circular design and zero-waste initiatives may well become the norm rather than the exception.
To get you through this long pandemic winter, here are 10 eco-friendly outerwear options that are available now.
Canada Goose The Standard Expedition Parka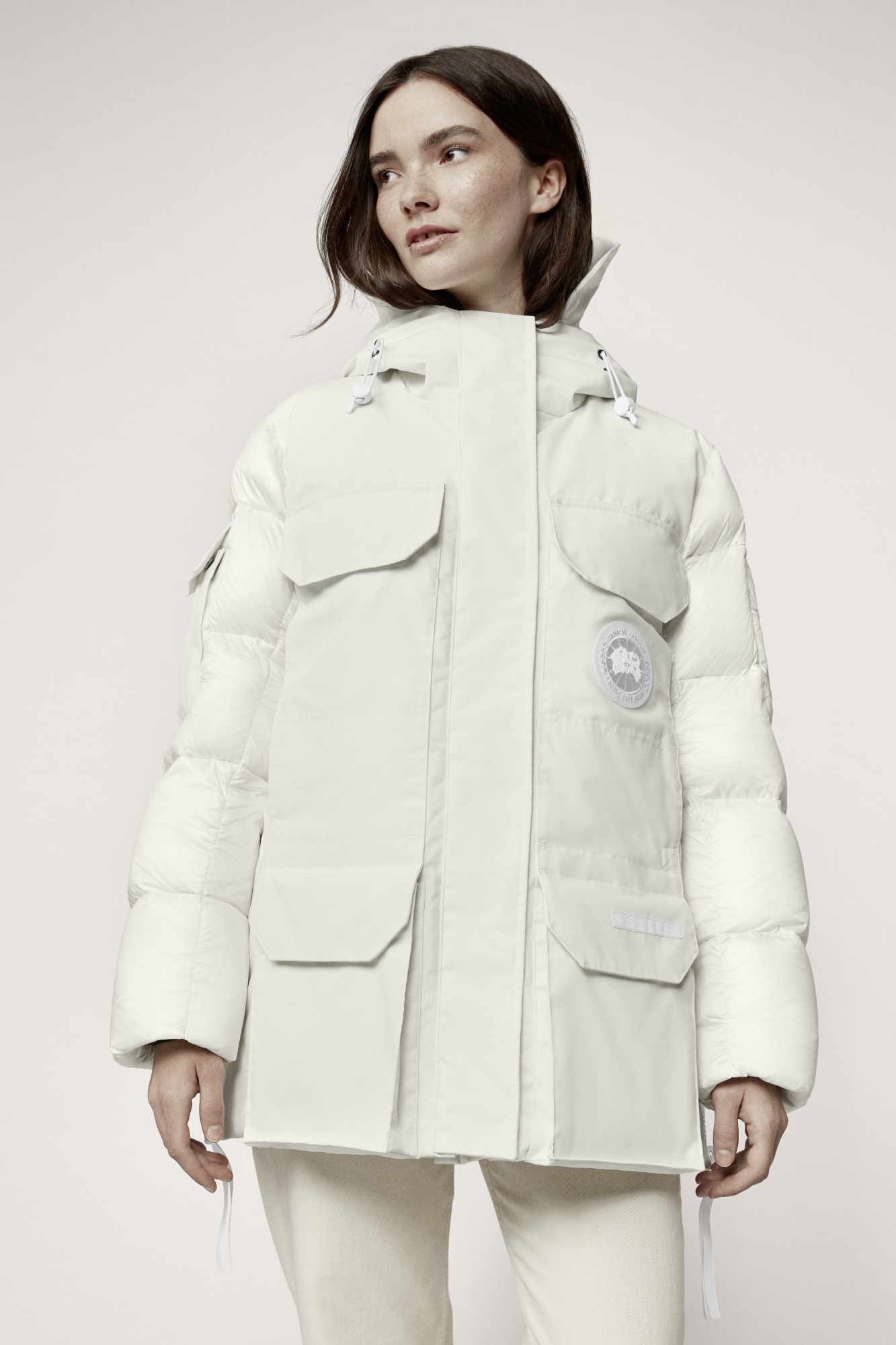 The most sustainable style in the Canada Goose lineup, this new parka is made with reclaimed fur, responsibly sourced down, recycled polyester, and organic cotton.
Moose Knuckles Marshall Jacket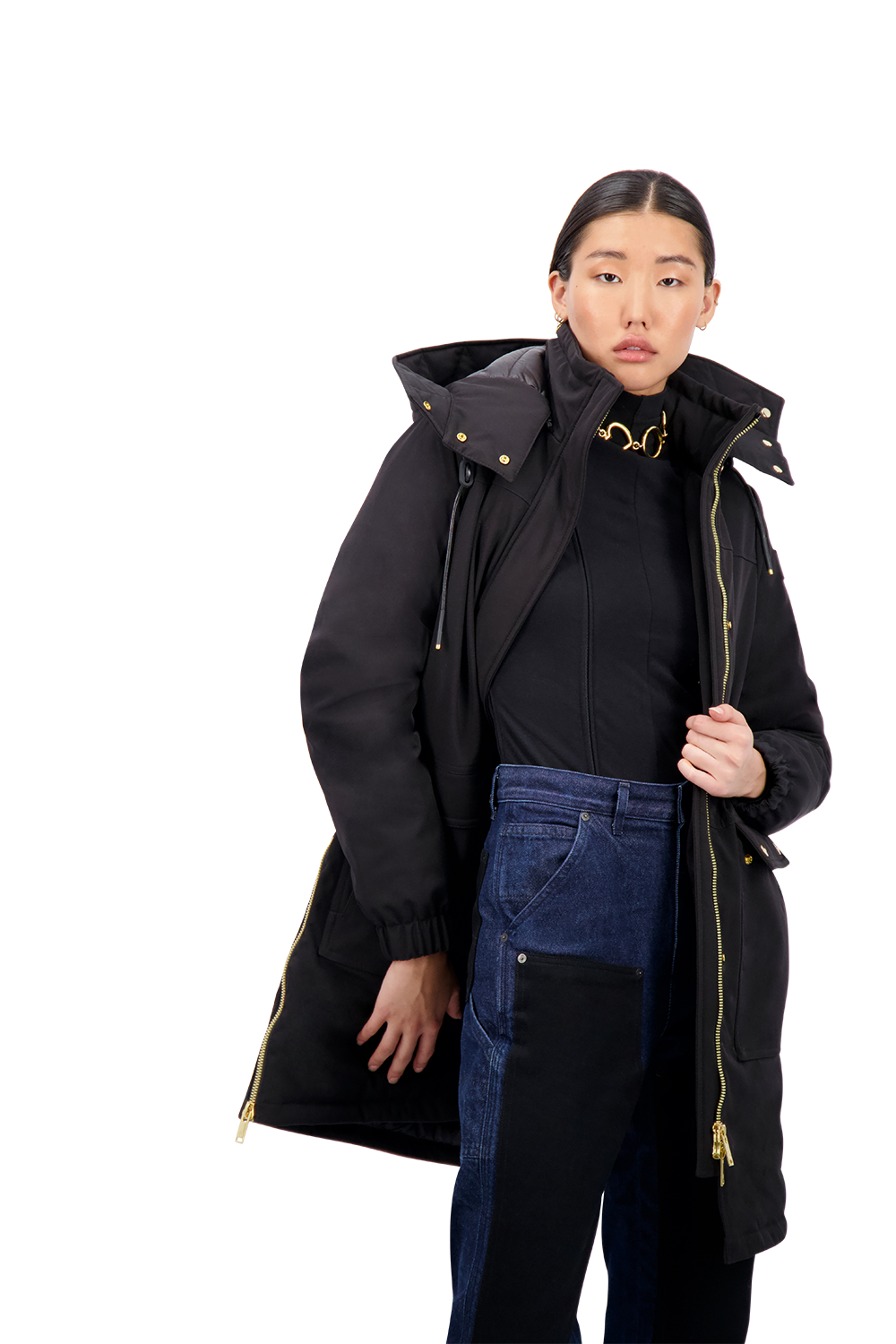 This is your standard winter parka, recreated with eco-friendly materials. There's a recycled polyester outershell, recycled nylon lining, and recycled 80/20 down fill.
Designed in Toronto and made in Canada, this vegan-friendly parka combines a biodegradable outer fabric with bio-based insulation and recycled nylon lining. And it comes with a five-year manufacturer's warranty.
Pangaia FLWRDWN Oversized Long Puffer Jacket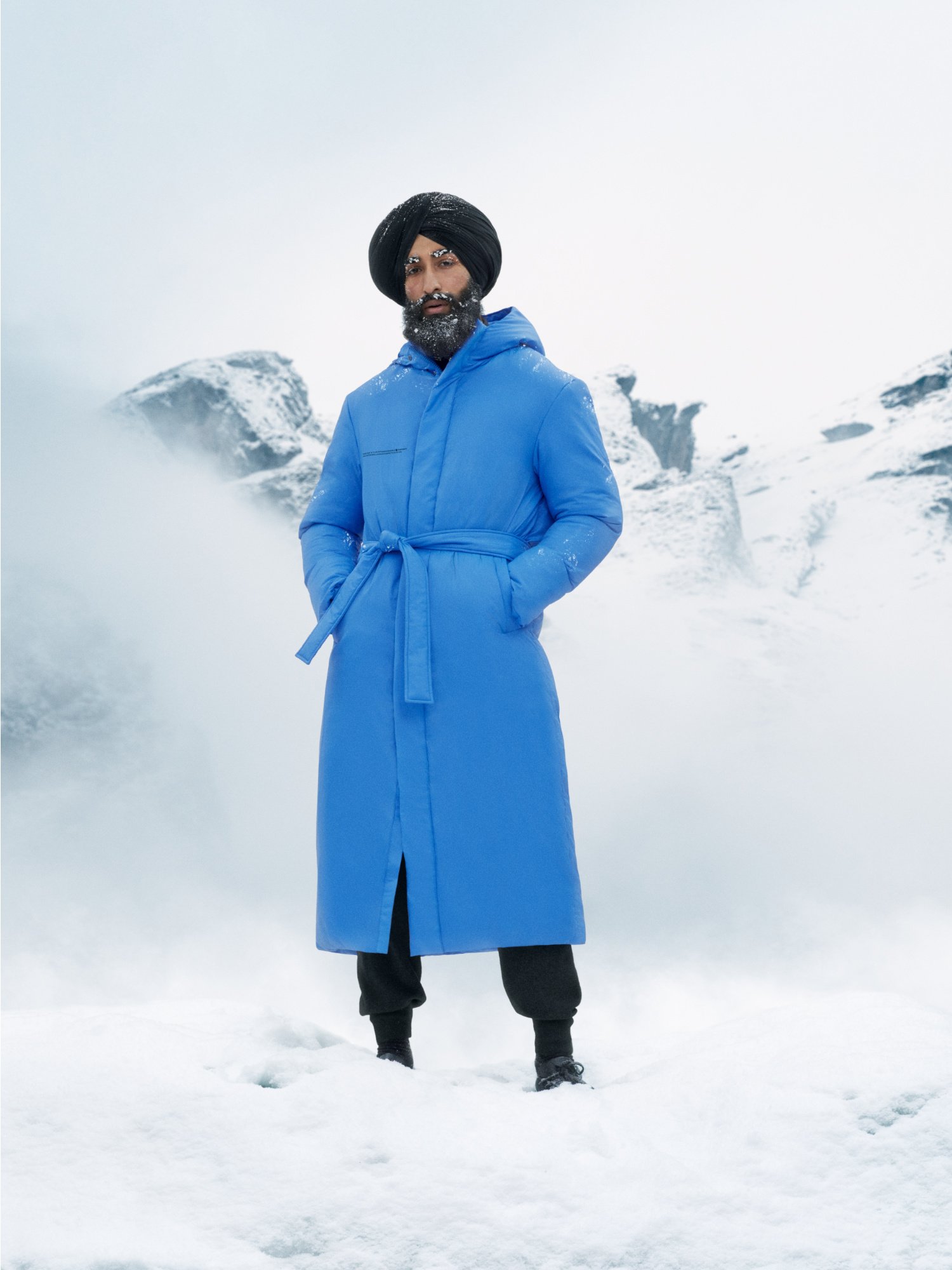 Pangaia's FLWRDWN puffer coats feature an innovative, biodegradable fill that is made from dried wildflowers and a biopolymer. The outershell and lining of this jacket are made with recycled nylon.
Julia Jentzsch Recycled Down Yulia Coat

This dreamy, cloud-like coat is made in the United States and filled with 100 per cent recycled down.
Rave Review Sally Patchwork Upcycled-Wool Coat
Rave Review's colourful patchwork coat is made with upcycled vintage wool blankets—each piece is one of a kind.
Therma Kōta INGA Reversible Shearling Coat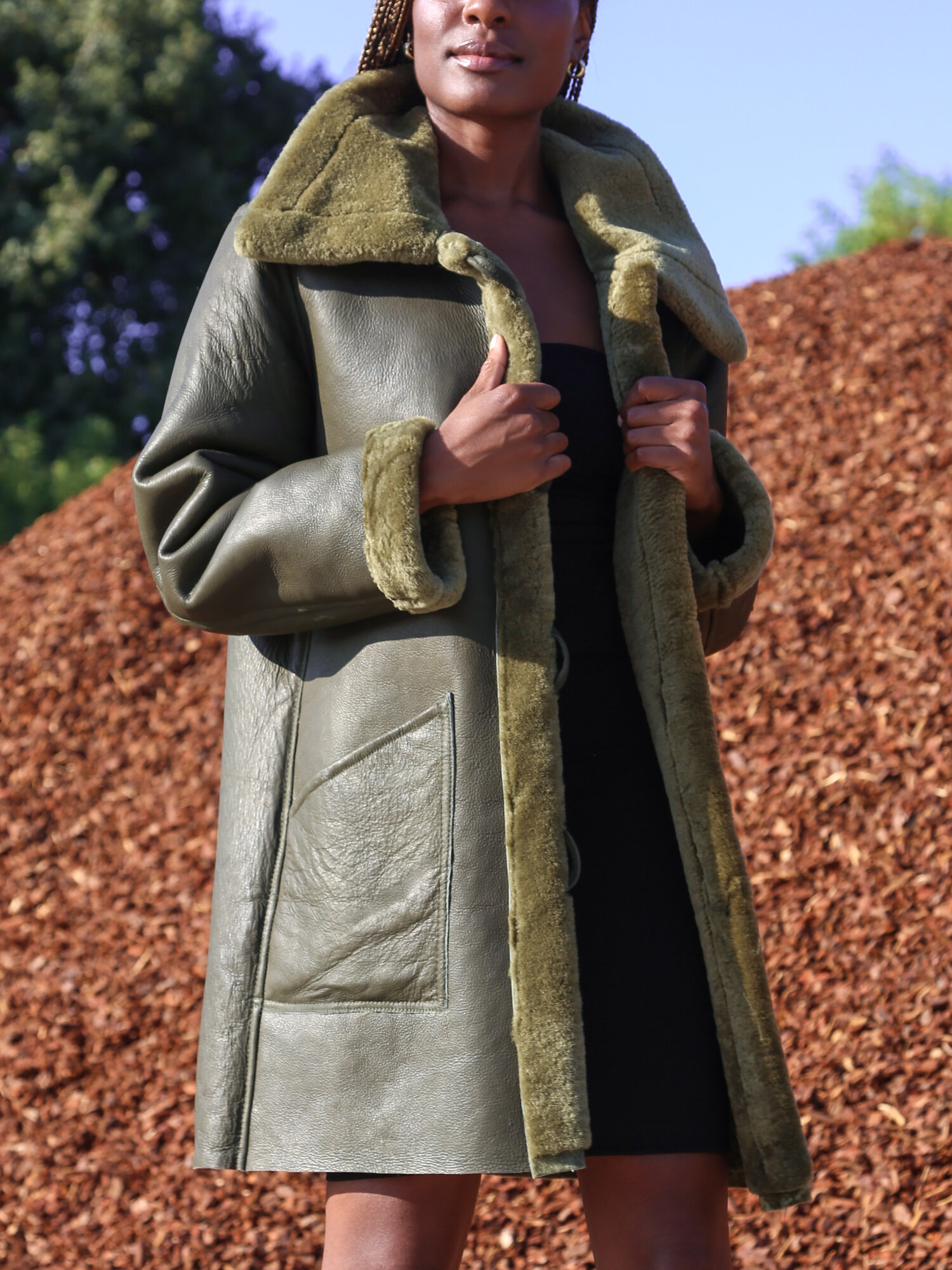 A natural material, shearling is both biodegradable and durable. This reversible coat, sustainably made to order in Canada, also features deadstock toggles.
Moncler 1952 Genius Diamond Long Recycled Trench Coat
Moncler 1952 has been incorporating recycled textiles into its collections for a while, and an Econyl regenerated-nylon range.
McQ Foam Transparent Crop Puffer Jacket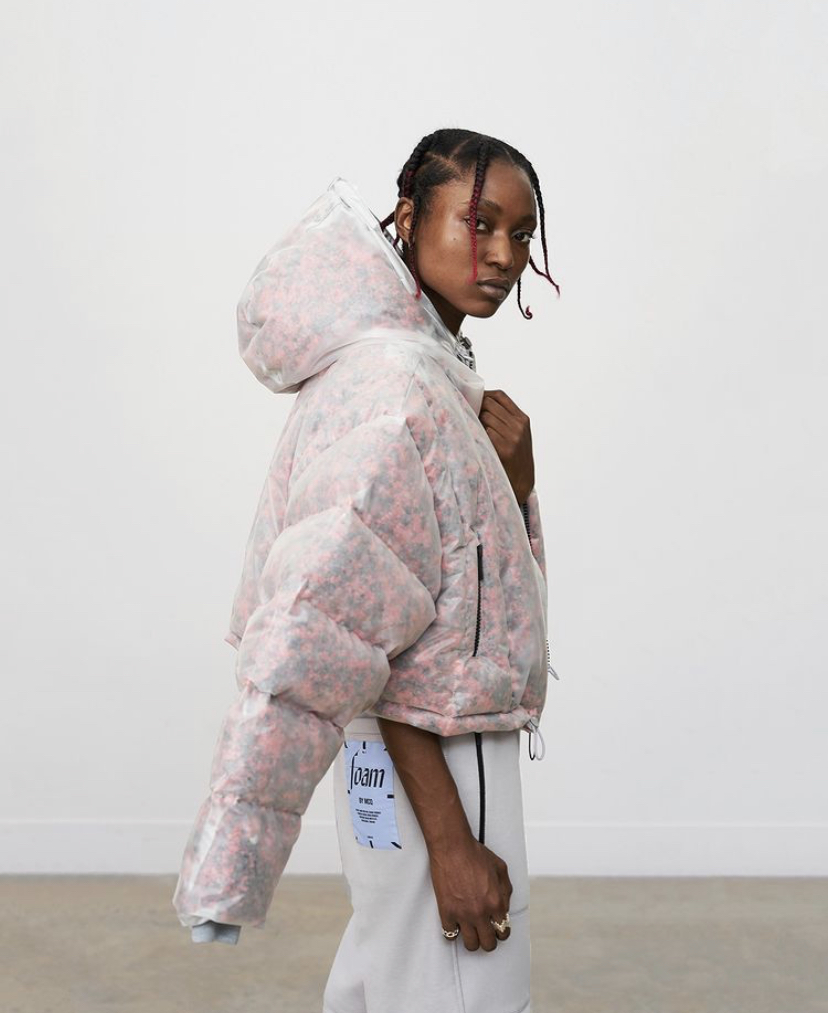 This distinctive puffer jacket from the McQ Alexander McQueen label features a pretty filling made from recycled cashmere, synthetic, and wool fibres.

Part of Frame's sustainable capsule, this belted puffer jacket is created with 100 per cent recycled nylon and fill.