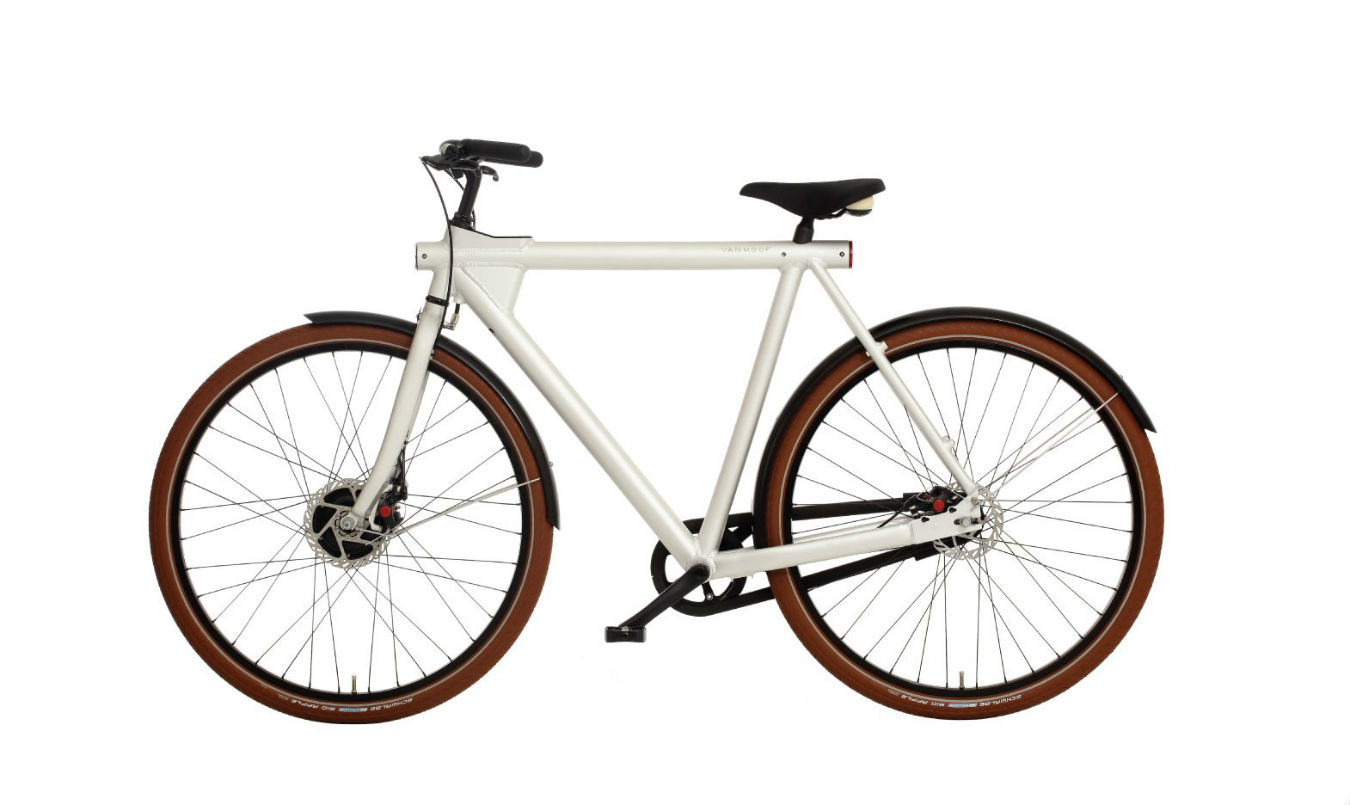 Inspired to create a smooth commute and eliminate the realities of spandex and uphill struggles, Dutch cycling company Vanmoof has introduced the 10 Electrified e-bike. The Amsterdam-based brand took home the 2014 Red Dot Design Award for the two-wheeled combination of function and aesthetic—this is an electronic bicycle you won't be ashamed to be seen riding. At a glance you're unable to tell it's an e-bike at all, which is impressive for a model that is capable of enhancing peddling power by 80 per cent. What that translates to from an effort perspective is covering 30 to 60 kilometers of ground (with help from the intelligent electric assist system) while appearing as if you're on a leisurely Sunday spin.
As you pedal, the bike's onboard computer monitors your cycling behavior via a sensor, adjusting the bike's electric power supplied from a small, lightweight motor in the bike's front wheel. This allows you to achieve speeds of up to 29 kilometres per hour. A control panel on the crossbar and a remote let you adjust the level of power, or the system can be turned off entirely for an analogue ride. Taking only three hours to charge, the Vanmoof 10 Electrified also adds a GPS module for route tracking and theft recovery, integrated head and tail lights, and a fully-enclosed chain so you can leave your pant leg rolled down. With the bike's sleek, scratch-resistant anodized aluminum frame, commuters are left with a stylish, understated ride—little effort required.
See more from NUVO's Summer Cycles series. 
_________
The Vanmoof 10 Electric is now available for pre-order.