Hennessey Venom F5 Arrives to Sweep Speed Records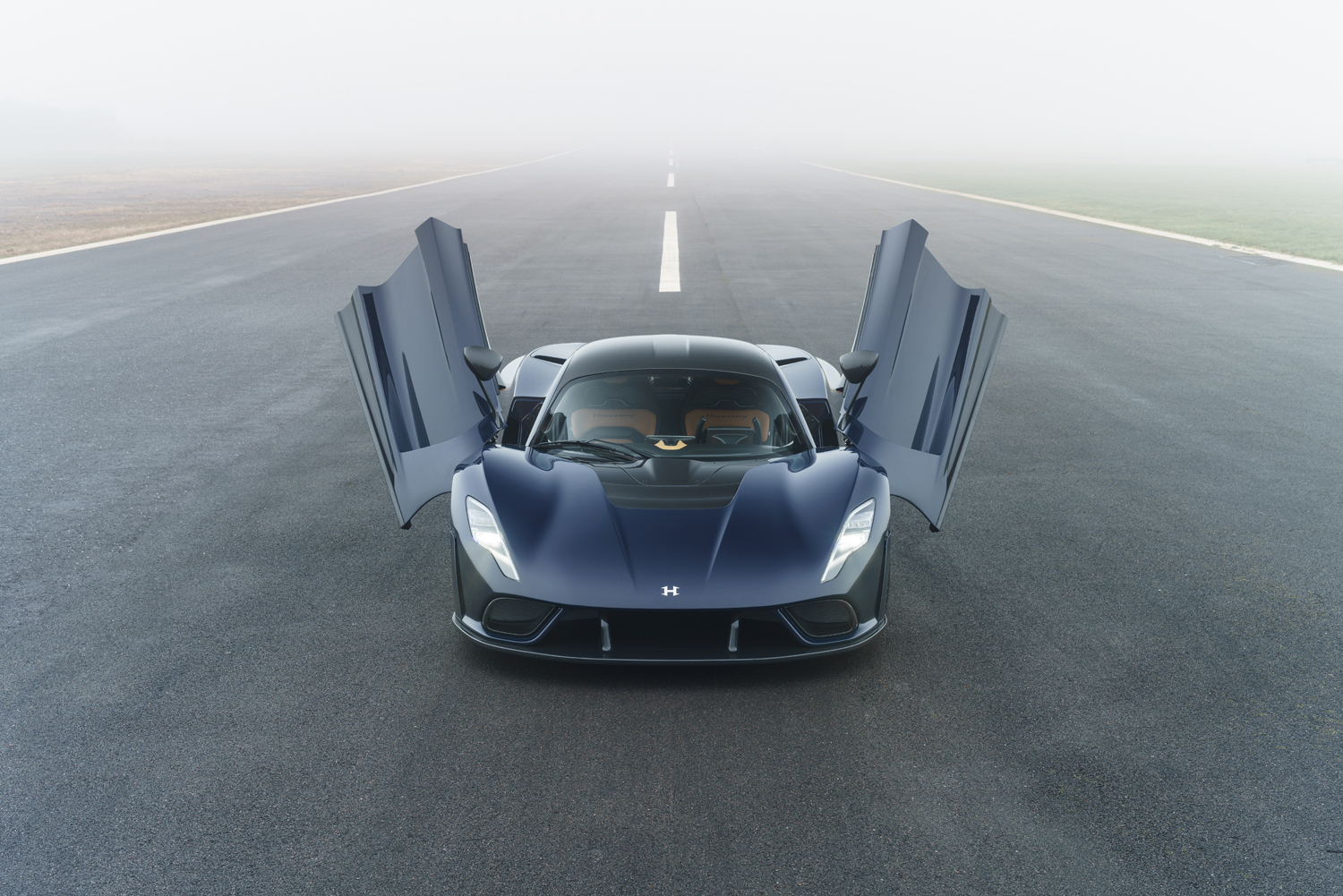 Hennessey first teased its incredible Venom F5 back in 2017 and has been building an incredible amount of anticipation ever since—on the scale of Avatar 2 or The Matrix 4. Now the vehicle is officially for sale, and it will surely appeal to the inner speed demon in everyone.
First, though, let's deliver a quick primer. Hennessey Performance is known for its Venom GT, a car built to break speed records. While the previous car is built on a Lotus platform, this new car features a bespoke chassis and powertrain designed to deliver some mind-bending speed.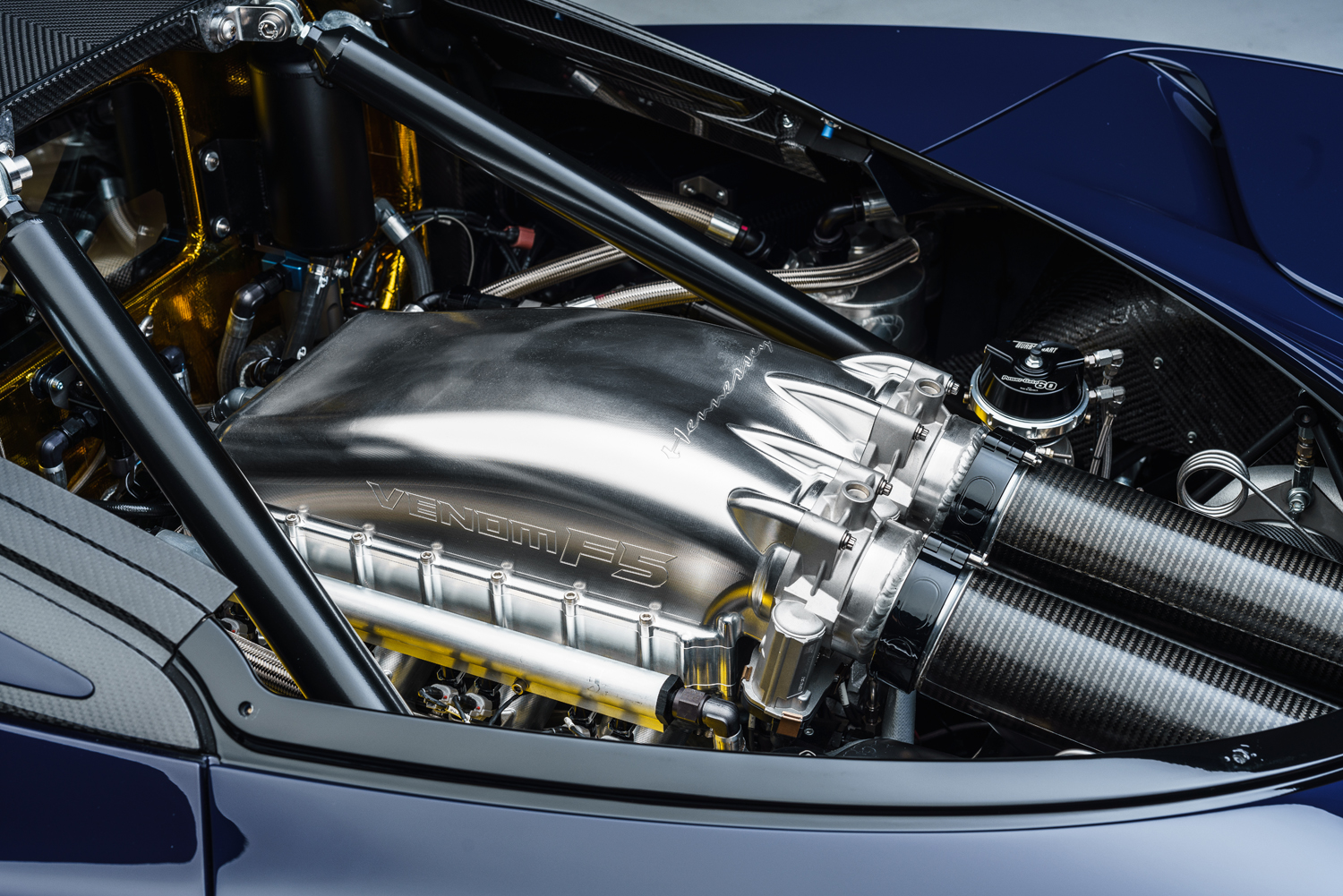 See, Hennessey promises that given enough space, the Venom F5 will be able to hit a top speed of nearly 500 km/h. That incredible speed is achievable thanks to the 6.6-litre twin-turbo V8 engine that's mounted midship, which makes 1,817 horsepower and 1,193 lb-ft of torque. Those are figures comparable to other hypercars like the SSC Tuatara, Bugatti Chiron and the Koenigsegg Regera, but the Hennessey is a beast when it comes to acceleration.
While 0–100 km/h is dealt with in 2.6 seconds, the vehicle will meet 200 km/h in an extra 2.1 seconds. According to the team at Hennessey, simulations suggest that it takes just 15.5 seconds to hit 400 km/h which is significantly faster than the Bugatti Chiron and Koenigsegg Regera.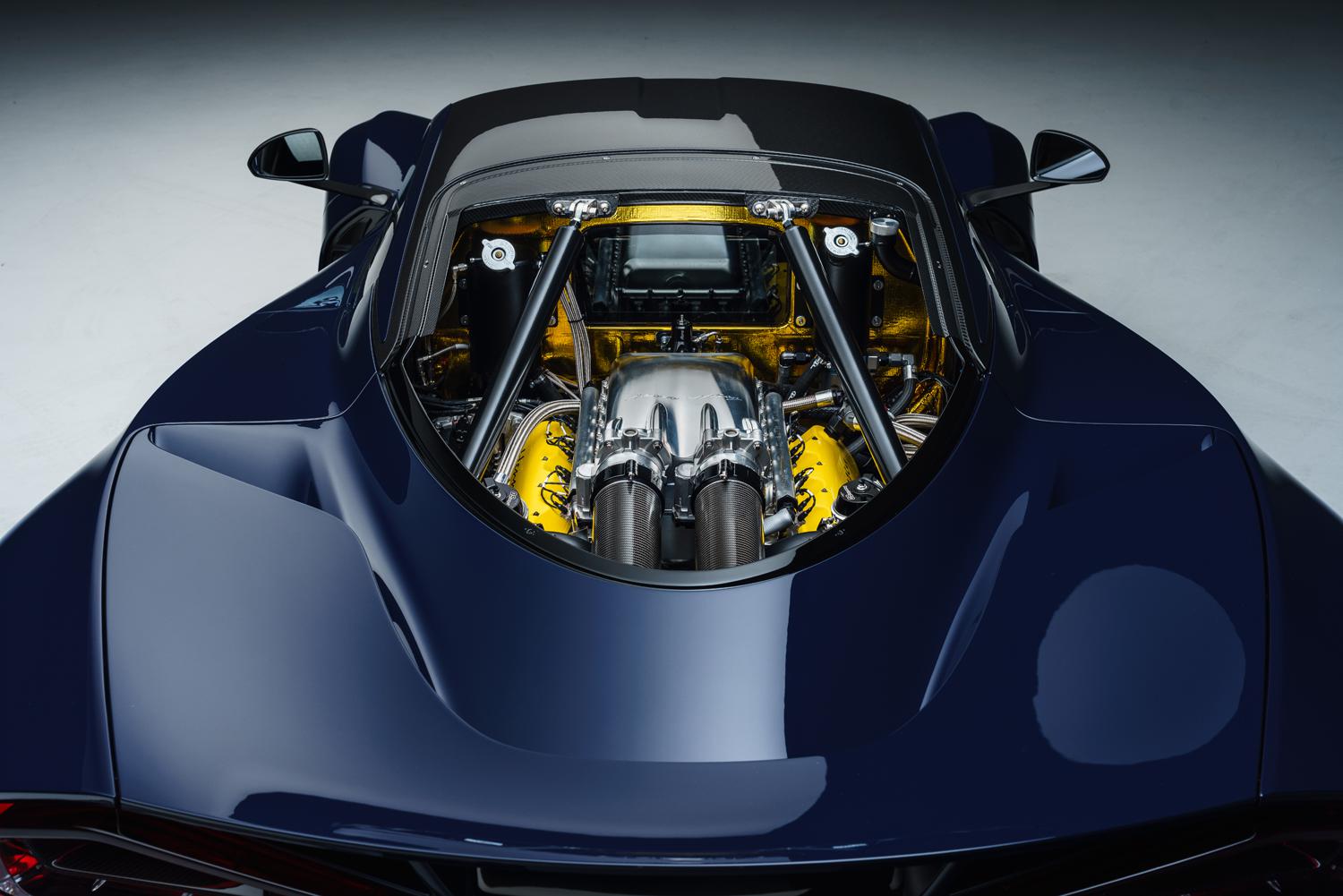 This spring, Hennessey will be heading over to Kennedy Space Center's runway to put those claims to the test and hopefully claim the title of the fastest production car. The goal is to achieve the highest average automobile speed through two runs each way on the runway. What is the fastest car now? Currently, the Koenigsegg Agera RS holds the highest speed in that regard, with an average of 447.19 km/h, while the Bugatti Chiron Super Sport is the king in one-direction speed runs with a speed of 490.48 km/h.
Focusing on something other than the incredible speed Hennessey is targeting, just gaze at the interior and exterior design the company has developed. The body panels are constructed from carbon fibre to keep weight down. By integrating the door sills as part of the door structure, the Venom F5 is expected to be easier to get in and out of compared to other hypercars, which is an unexpected highlight.
It sounds clichéd to say the Hennessey is inspired by fighter jets, but you can see that process in action, with the stealthy-looking exposed carbon fibre on the roof and ahead of the cockpit. There's also a slick profile that's designed to channel air over the body, directing it to aid with downforce and cooling. While some sports cars feature a massive and unsightly spoiler to help with downforce, the Venom F5 features a subtle lip spoiler instead, but beneath that is the sexy looking black Cerakoted exhaust tips. These tips spit fire at peak revs, adding more drama to the already wild Venom F5.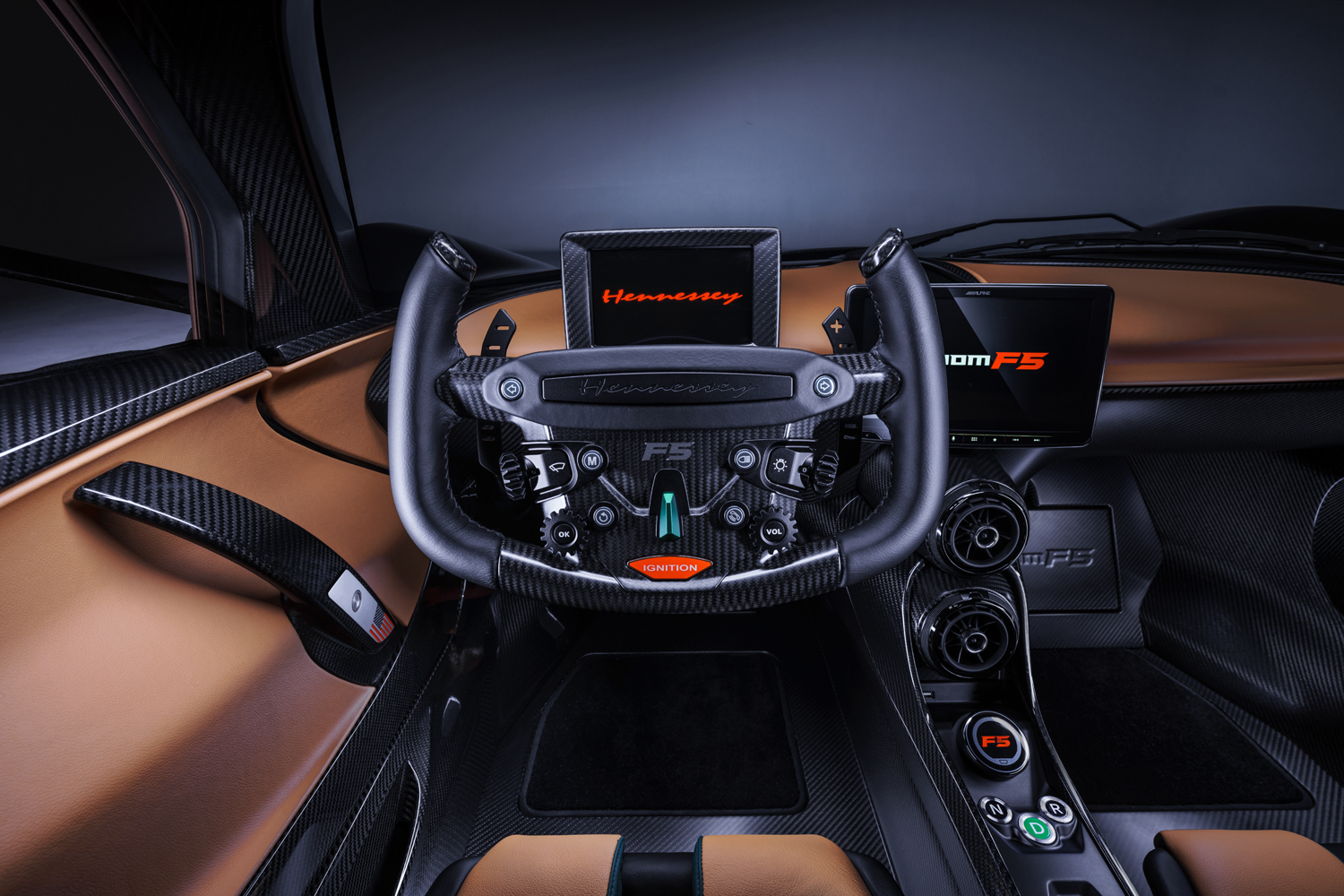 The minimalist interior is also inspired by a fighter jet with a U-shaped steering wheel similar to the yoke in a plane but also reminiscent of some Formula 1 cars. This feature is to improve visibility and encourage proper hand positioning because, with this much power and speed on tap, you need to keep your hands in the right place. The cabin also boasts a pair of information screens, seven inches and nine inches in size. The former handles driving details like the speedometer, while the latter is an infotainment unit with Android Auto and Apple CarPlay support. Leatherwork within the Venom F5 is supplied by Muirhead, one of Europe's oldest tanneries, ensuring even the most discerning customer won't be disappointed.
With just 24 units slated for production, the Venom F5 will be an ultra-rare speed machine. Each one arrives with a $2.1-million (U.S.) price. And for those curious, the name is derived from the Fujita tornado intensity scale, with F5 being the highest category with speeds up to 512 km/h, meaning with a little luck, there's a chance the Hennessey Venom might be able to keep up!