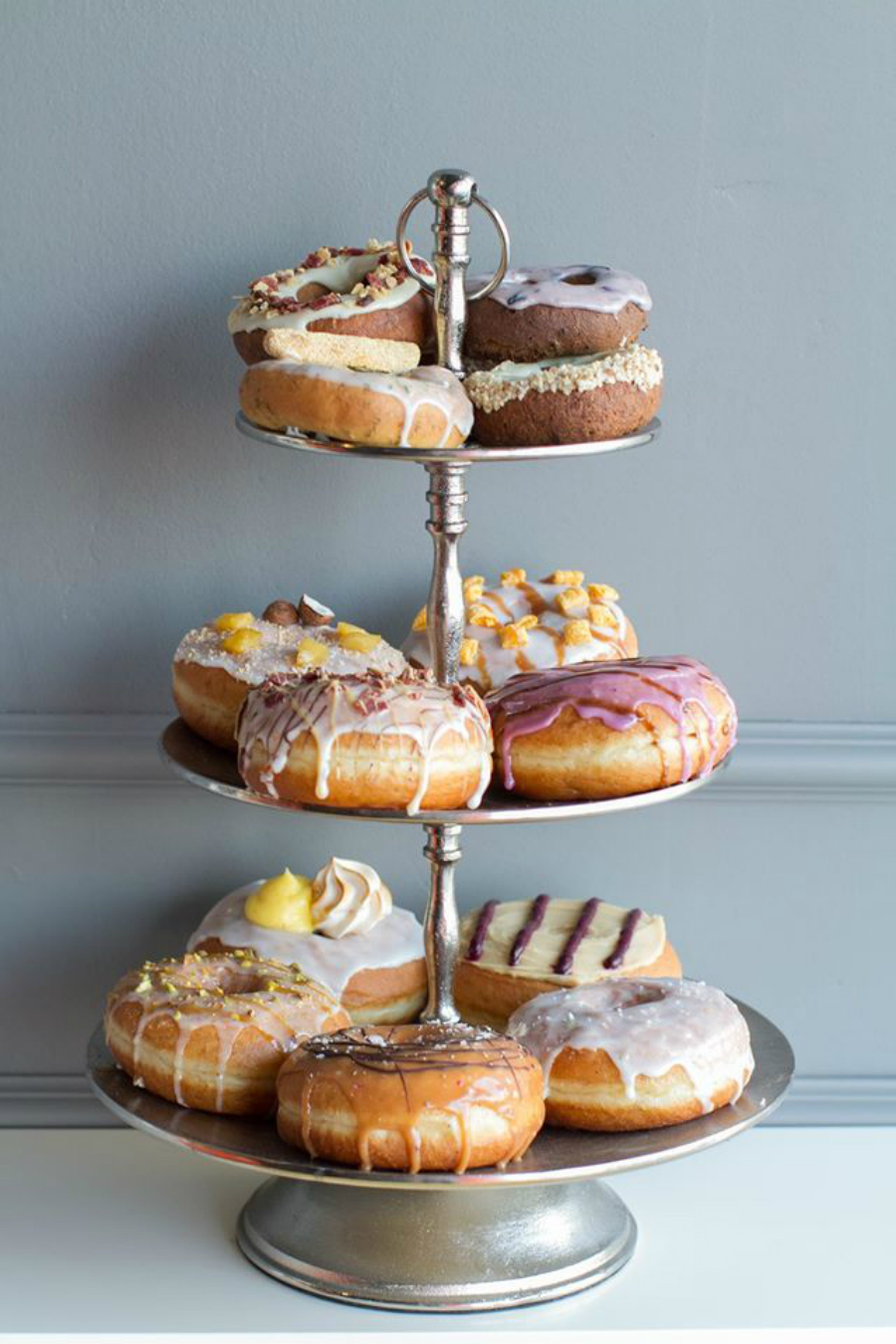 It was three years ago, on a beach in St. Lucia, when Jennifer Vaughan and her husband Dustin started brainstorming a new business. The Toronto-based couple looked at different food-industry models, eventually realizing that their city could use a gourmet doughnut shop, and Von Doughnuts was born. The small, hip location on Danforth Avenue churns out some of Toronto's most creative doughnuts.
Jennifer and Dustin spent many hours in their home kitchen coming up with unique recipes, and they now have around 35 flavours in their doughy arsenal. (Von is an intentional play on the couple's last name; "It's just a little cleaner and sharper," says Jennifer.)
The Crème Brûlée, filled with a vanilla bean pastry cream, and the Fruit Tart, a new offering, are two of the most popular doughnuts. "The Crème Brûlée is dipped in sugar then we take a little blowtorch to it, so there's a nice crunch on the outside and it is soft and delicious on the inside," says Jennifer. The bakeshop caters and does wholesale orders too, while daily gourmet doughnut lovers can click to its social media pages to find updates on "pop-up recipes". These change daily, and include unusual recipes such as Dill Cake, which is topped with sliced pickles, as well as Malt Vinegar Kettle Cooked Chip (with a chip garnish), and Dark Forest, which is a black forest cake–inspired pastry.
What started as a simple conversation on a Caribbean beach has culminated with Toronto having a gourmet doughnut place that is so good, it may have patrons asking: "Timmy who?" Von Doughnuts may not be on every street corner, but if you want the best, it's worth the drive.