Ginger and Orange Fortune Cookies
A holiday recipe from chef Susur Lee.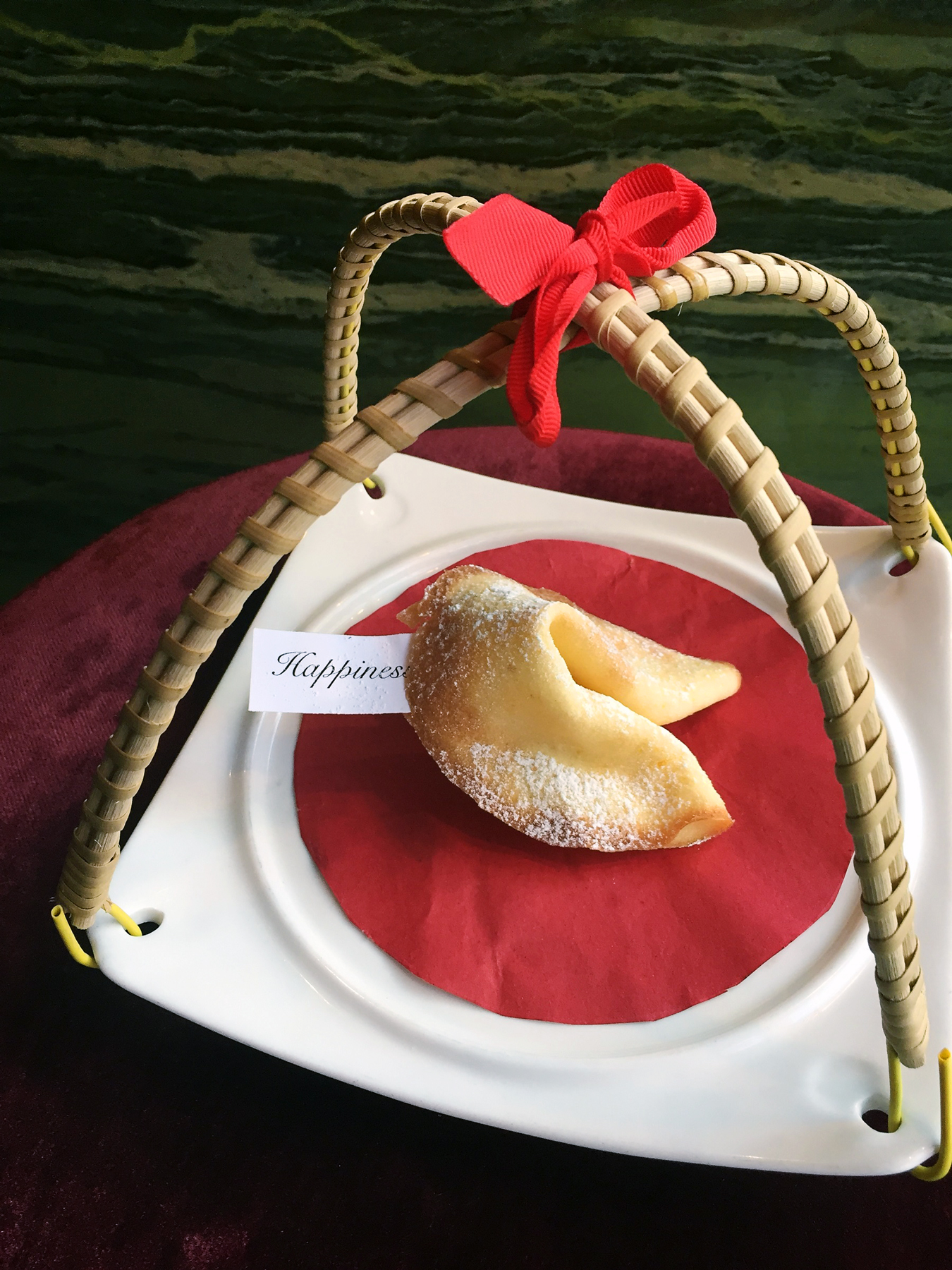 Chef Susur Lee's Ginger and Orange Fortune Cookies are a delicately-flavoured update on the Chinese restaurant dessert staple. Have guests pen fun fortunes to add before the cookies cool for a an end-of-meal surprise.
Ingredients
1 cup egg whites
1 cup all-purpose flour
1 cup white sugar
1 cup butter
2 tbsp natural vanilla extract
1 tsp grated orange zest
3/4 tsp fresh grated ginger
Pinch of salt
Method
Preheat oven to 375°F/190ºC.
Mix all ingredients in a mixer with a paddle. Roll the mixture into a ball, wrap in cling wrap, and place in the fridge for one hour.
Roll the dough out into a small, thin circle using a palette knife and a circle pastry stencil. Bake until very lightly golden, around four minutes or less. If you take the cookie out of the oven before it's fully cooked, you will have more luck making your shape. If it is baked too long it will crack.
Take it out and while still hot, fold into half-moon shape over top your fortune.
Quickly lay the folded side on the edge of a mug creating a fortune cookie shape.