Canada's Top Gourmet Food Delivery and Meal Kit Services
Skip your usual takeout order and have a little fun in the kitchen this winter with chef-inspired meal kits and gourmet groceries from these seven neighbourhood restaurants and indie retailers across Canada.
Union, Toronto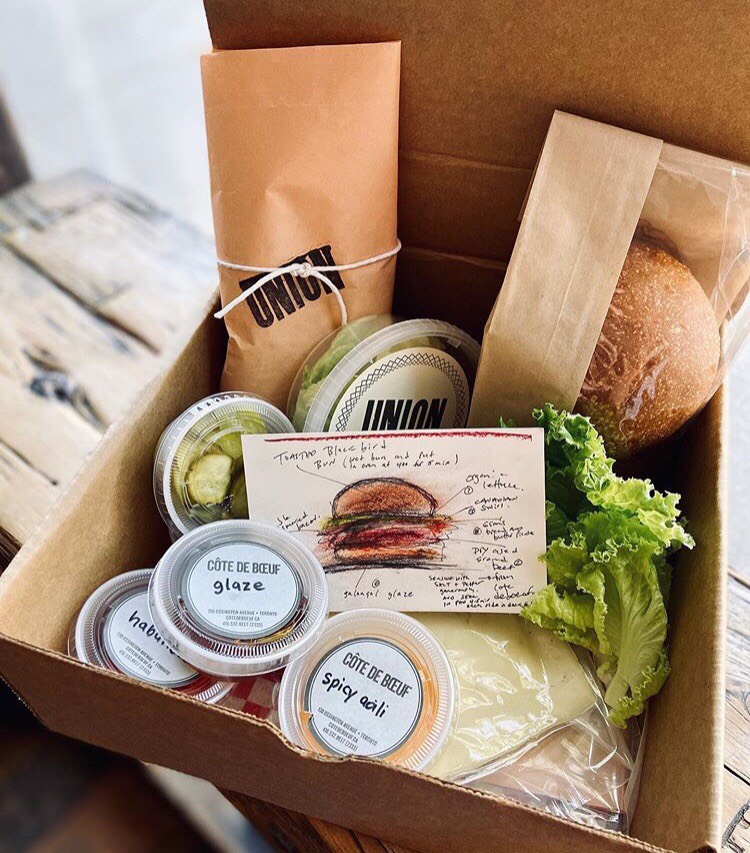 Farm-to-table bistro Union has been a staple on Toronto's hip Ossington Strip for more than a decade. In response to the city's COVID-19 restrictions, the restaurant is offering a selection of signature Homecook Boxes featuring seasonal dishes and signature items such as the Union Burger Box with organic beef patties, thick-cut bacon and all the trimmings, and a Rib Box with smoked and braised pork ribs and a side of smashed potatoes. Gourmet meal kits come with charming hand-drawn instructions by chef-owner Teo Paul and an illustrated colouring card of the restaurant's iconic interior mural by local artist Barbara Klunder. Union's pop-up market and bottle shop also offers a selection of natural, biodynamic wines to pair with your meal along with packaged proteins, jars of scratch-made soups, fresh bread and more.
Nuba, Vancouver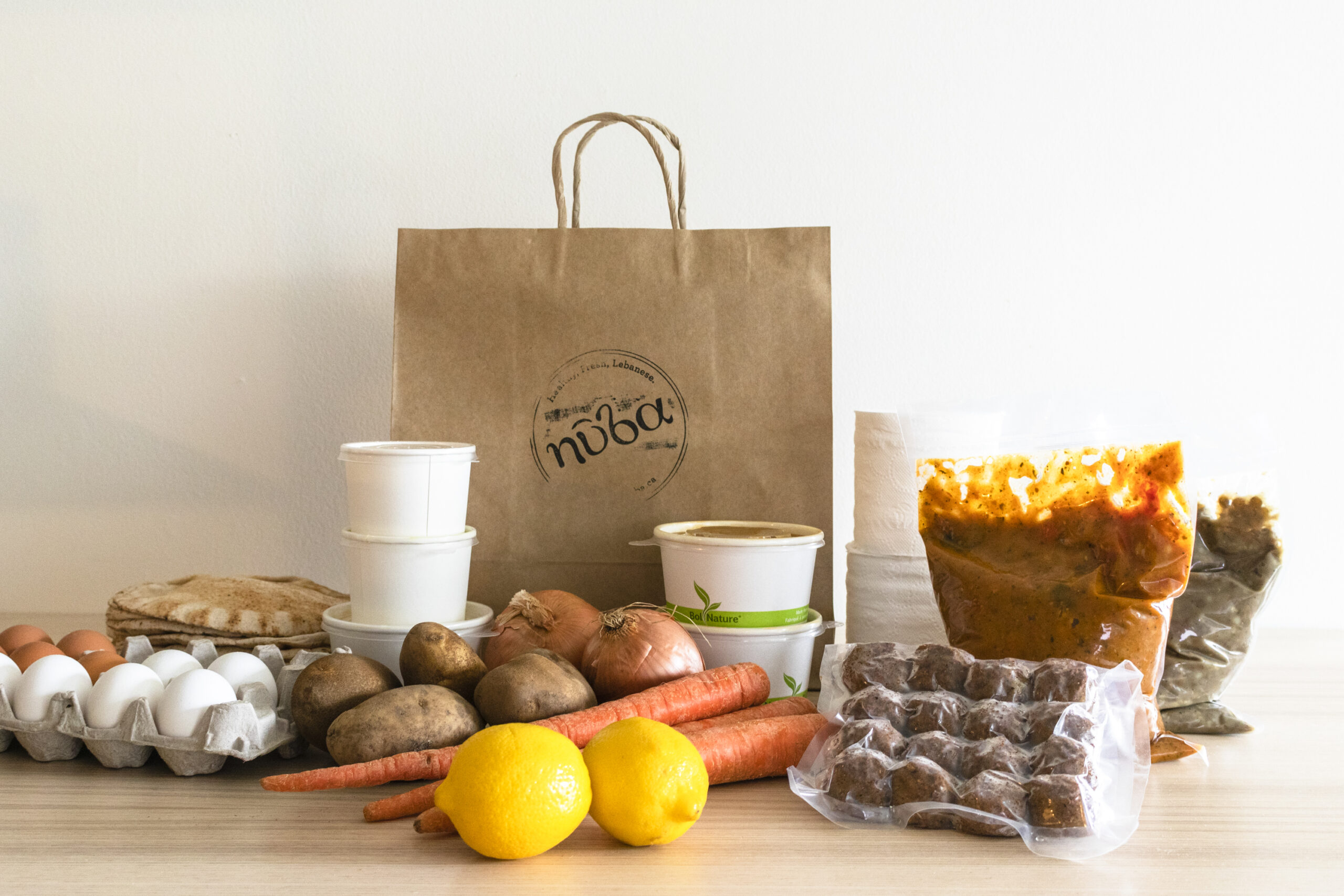 With four neighbourhood outposts across Vancouver, Nuba has developed a loyal fan base thanks to its menu of healthy Middle Eastern cuisine. The local restaurant chain recently began offering large-format meal kits for those who want to recreate the experience at home. Available for pick-up and delivery, Nuba's signature make-your-own packages feature an array of vegetarian-friendly plant-based items—think lentil soup, crispy falafels, organic brown rice and Lebanese-style vegan stew – in addition to meaty options like lamb Merguez meatballs and chicken shawarma. Meal kits range in size from 12 to 20 dishes and also include snacks such as hummus, tzatziki, tahini, pitas, olives and feta.
Cucina Fine Foods, Montreal
Family-owned Cucina Fine Foods is a favourite supplier among Montreal chefs a veritable alimentari for all things Italian. The retailer's new e-commerce portal stocks a hand-picked selection of imported items from artisanal producers and suppliers from Italy and Europe. Tasty epicurean delights include premium pasta noodles, truffle-infused olive oil, antipasti, and more. Delivery is available Canadawide.
A1 Bodega, Calgary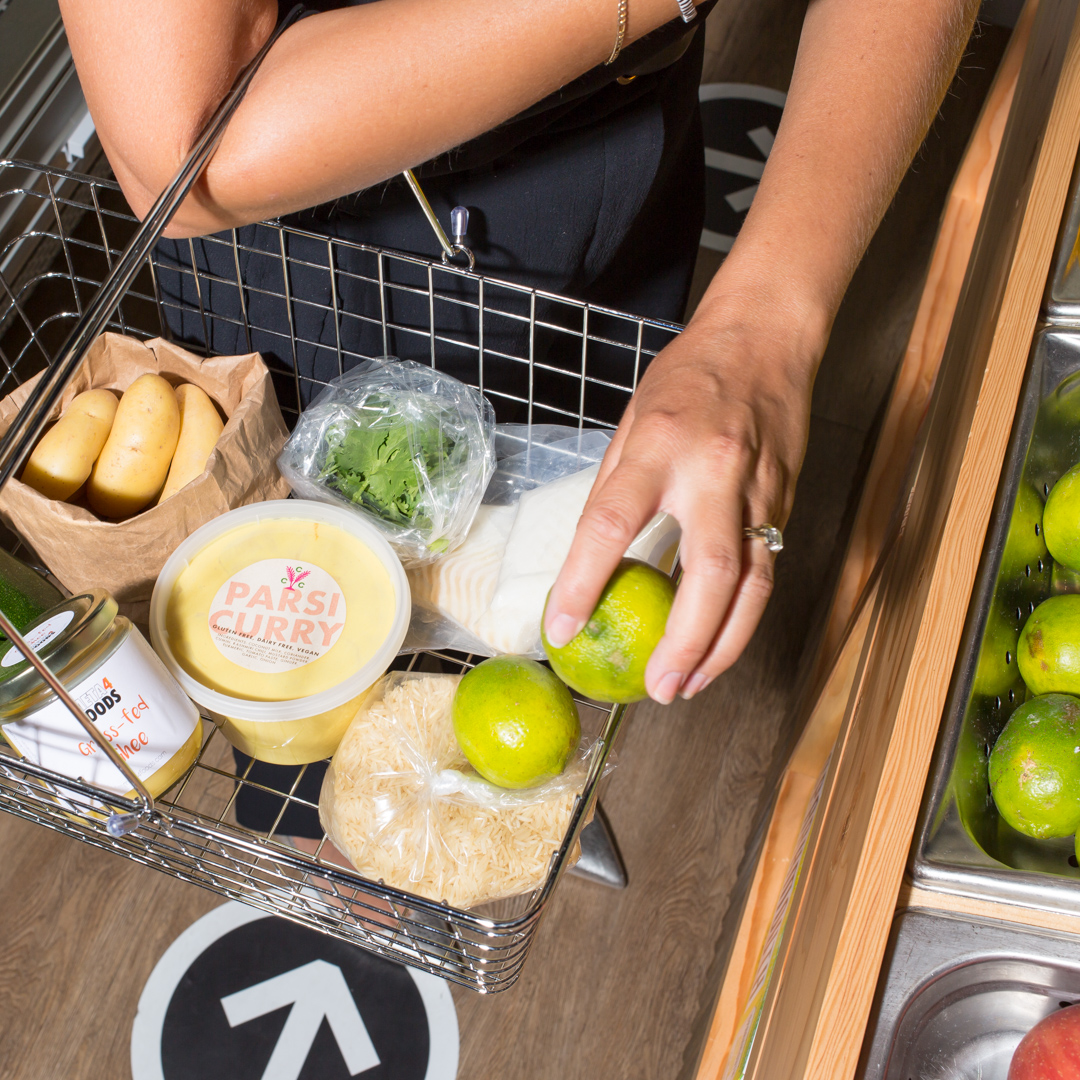 Launched in July 2020, A1 Bodega is a community-focused market and cozy café from Calgary-born chef Mharlon Atienza. Shop here for everything you need to stock your pantry, and then some, including fresh-baked rustic sourdough loaves, juicy house-smoked olives, hearty Bolognese, and A1's signature chili oil. The extensive online site also offers fresh produce, packaged goods, and other must-have provisions such as protein bars, tonic water, coffee beans, and, yes, even toilet paper.
Piatto Pizzeria and Enoteca, Atlantic Canada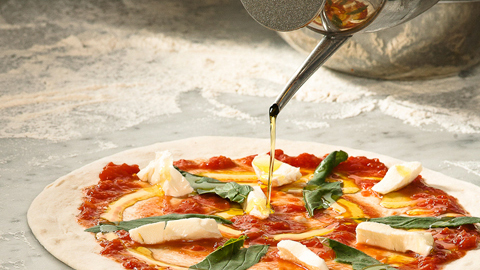 Practice your pizzaiolo skills and have a little hands-on fun with your famiglia courtesy of DIY pizza kits from Piatto Pizzeria. Recreate authentic Neapolitan pies in your own kitchen with VPN-certified ingredients such as Tipo 00 flour, San Marzano tomatoes, and fior di latte mozzarella. Each kit comes with detailed cooking instructions and a link to an instructional video that shows you how to stretch and knead your dough at home. Piatto's pizza kits can be ordered from restaurant locations in Newfoundland, Nova Scotia, PEI, and Ontario, and are available at select grocery stores in St. John's and Halifax.
Mottola Grocery, Winnipeg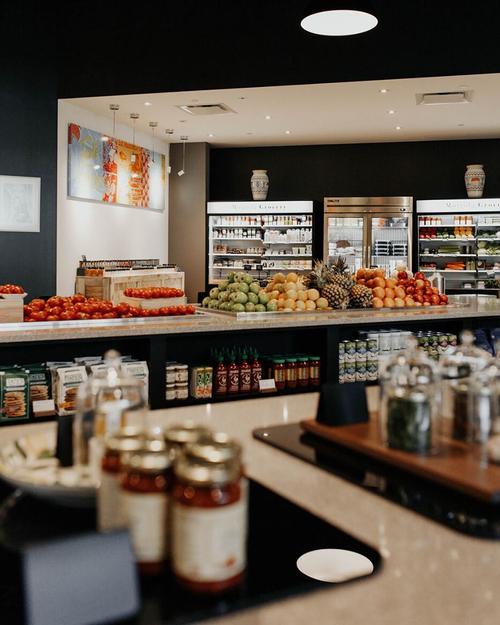 Mottola Grocery, a specialty boutique located on the first floor of Winnipeg's Hargrave St. Market, carries a curated array of gourmet goodies. At-home foodies can shop in-store or online for meat and seafood, artisanal cheese, fresh produce, pantry staples, deli items, and even small kitchen appliances. Chef-prepared entrees such as Wagyu beef chili, lasagne bianco, and chicken Milanese are great options for hassle-free weeknight meals, while make-your-own pasta, pizza, and cocktail kits are perfect for a do-it-yourself approach.
Tractor at Home, Vancouver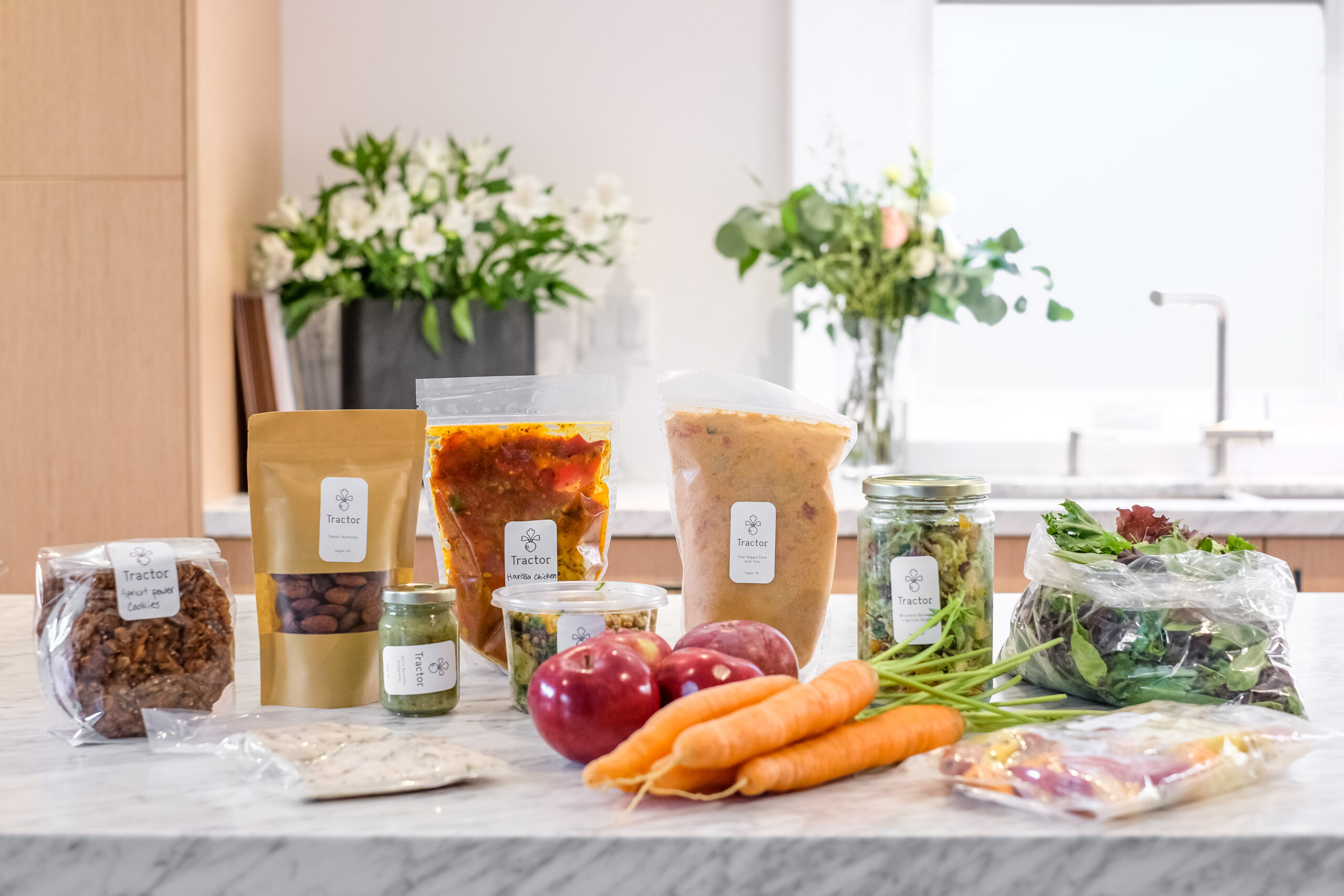 West Coast favourite Tractor is making meal prep that much easier with a new subscription service offering healthy, nutritious, veggie-forward dishes delivered to your door. Launched in November 2020 for Vancouver, Richmond, and North Shore residents, weekly packages from Tractor at Home are stocked with a chef-curated assortment of nutritious entrees, soups and stews, healthy proteins, salads and sides, farm-fresh greens, local produce, and more. The Tractor at Home website also features everyday groceries that customers can order à la carte.