The Rietveld Schröder House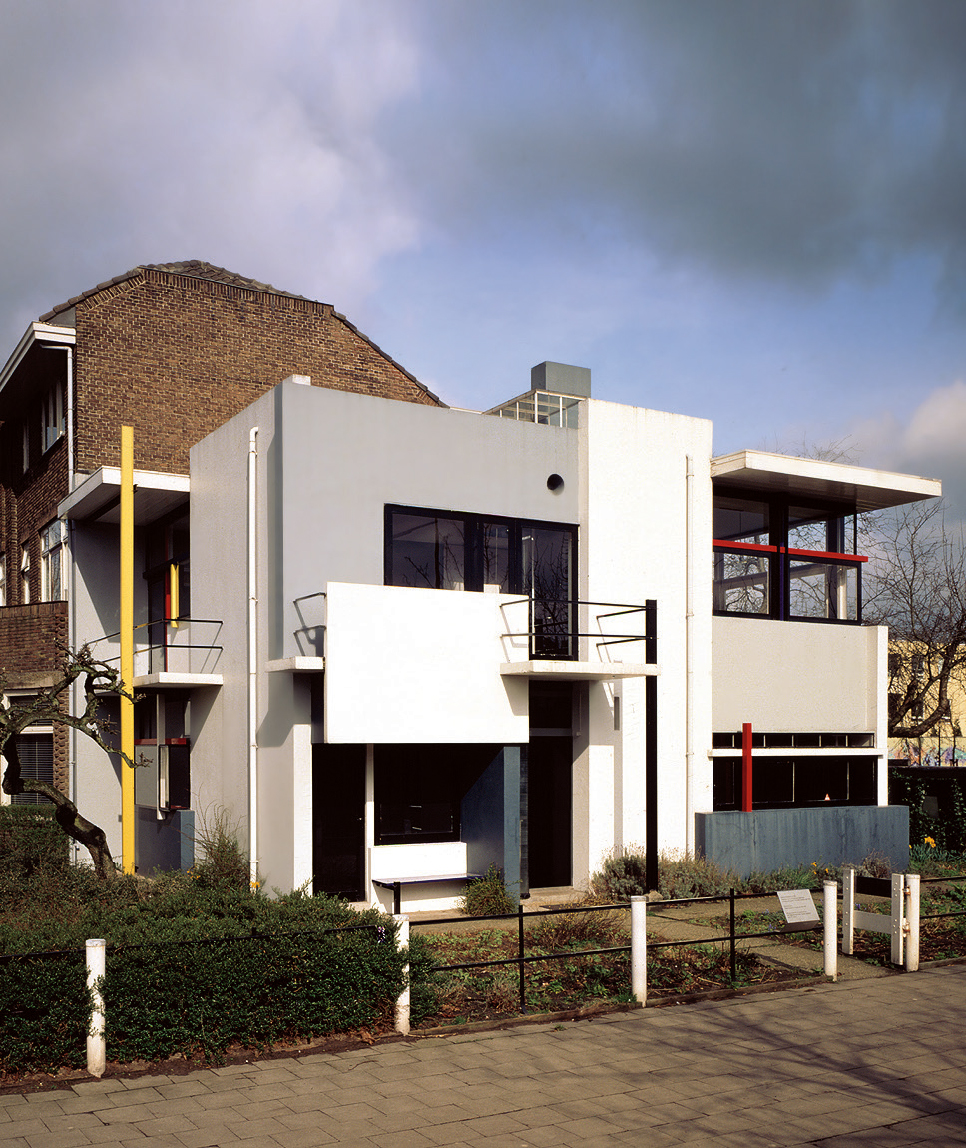 The Rietveld Schröder House on Prins Hendriklaan in Utrecht in the Netherlands is an architectural marvel. Eighty-five years have passed since the home was completed in 1924 by Dutch architect Gerrit Rietveld for the widowed Truus Schröder-Schräder and her three children, the first and only residents.
The house is the only building ever realized adhering to the architectural principles of De Stijl, characterized by the use of primary colours (red, blue, and yellow) combined with white, grey, and black, and blurring the distinctions between interior and exterior. Rietveld incorporated various influences within his work while staying true to his adage that "architecture is the creation of space".
The Rietveld Schröder House was a joint creation. Schröder had very specific ideas, and Rietveld provided novel forms to match. The most striking aspect is Rietveld's use of straight lines and rectangular spaces. The lines and surfaces, made up by the slabs, posts, and beams, are either perpendicular or parallel to each other. The house was designed to have a flexible floor plan, and the upper floor can be transformed from one single space into a series of four smaller ones. Yet regardless of the layout, the house retains its geometric perfection.
In 1985, Truus Schröder died in her home at the age of 96. The house became the property of the Rietveld Schröderhuis Foundation, which then entrusted it to the Centraal Museum. In 2000, the landmark was designated a UNESCO World Heritage Site and is one of the most important single pieces of art that the Centraal Museum has in its care. The Rietveld Schröder House remains a temple to design.
Rietveld Schröder House photo provided by the Centraal Museum.