Stefano Ricci For Every Occasion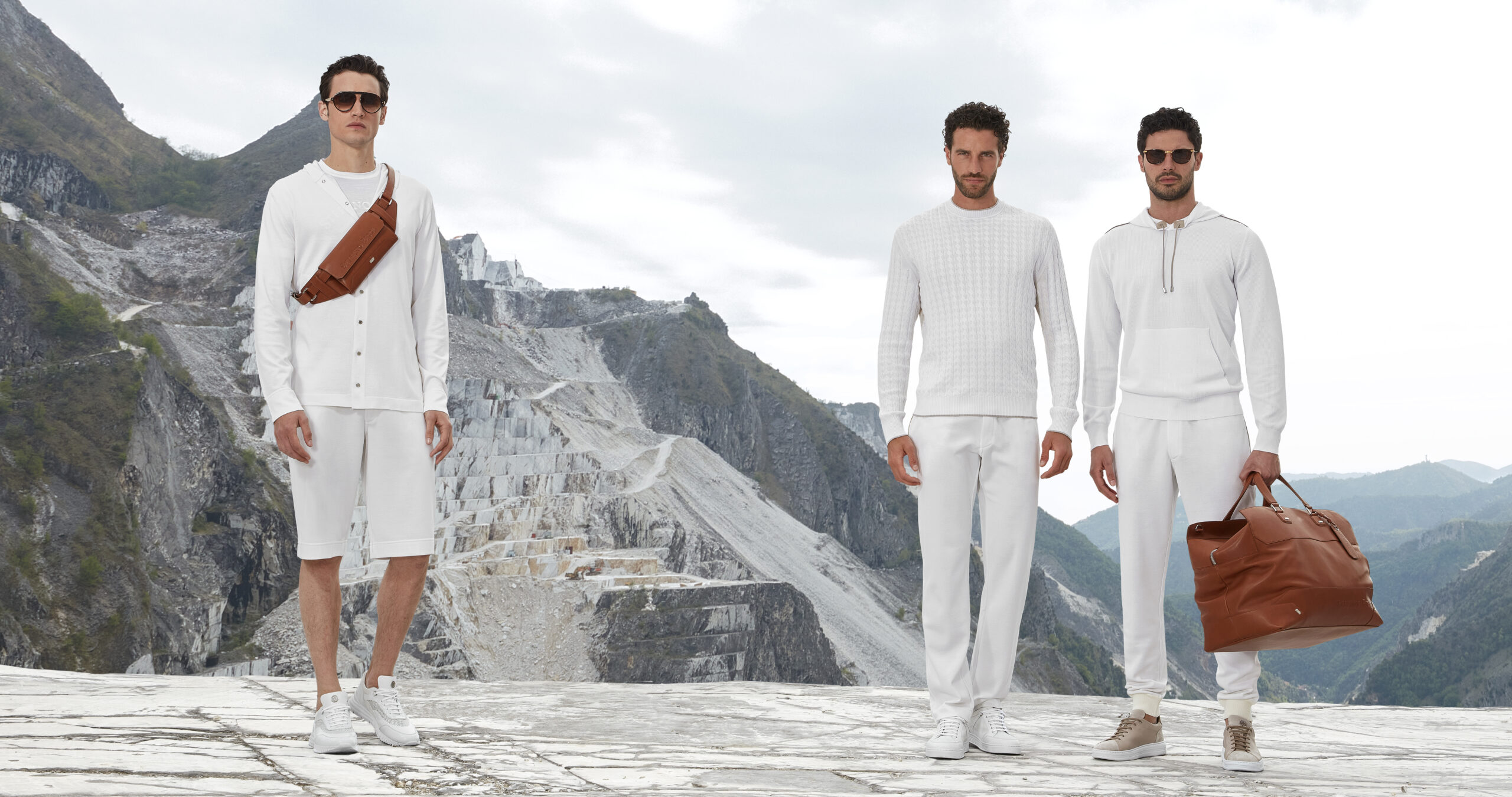 Location, location, location—for real estate or otherwise, the right location attracts. So was the case for the presentation of the spring/summer collection of Stefano Ricci. Against the imposing backdrop of the marble quarries of Carrara, the Florentine fashion brand continued its tradition of presenting collections in alluring locations. "A sign of continuity," says Niccolò Ricci, CEO of the company his father founded in 1972 and which today employs 600 people, all committed to Made in Italy. "Behind this collection there is a lot of work," he continues, "from our family and a dedicated team."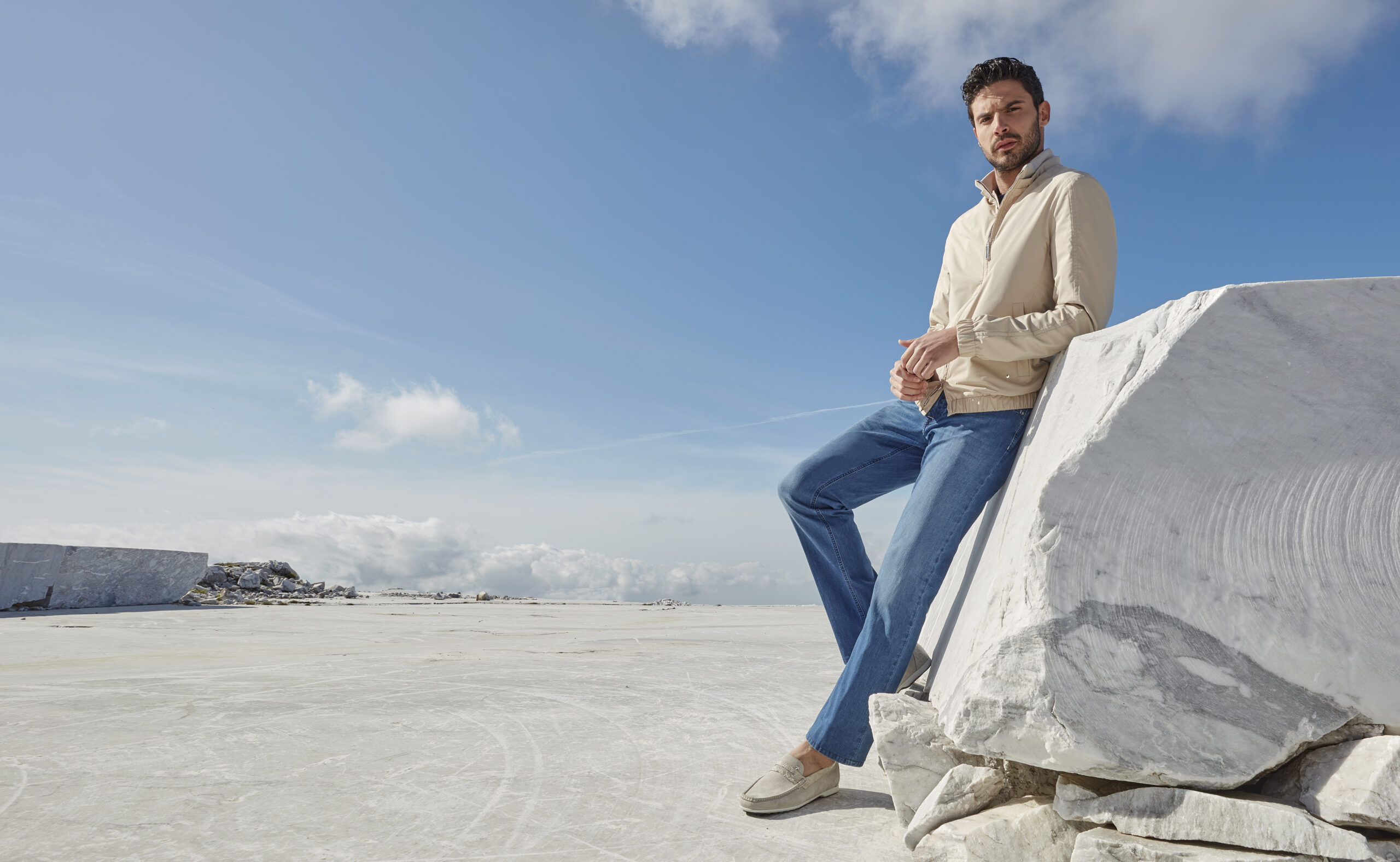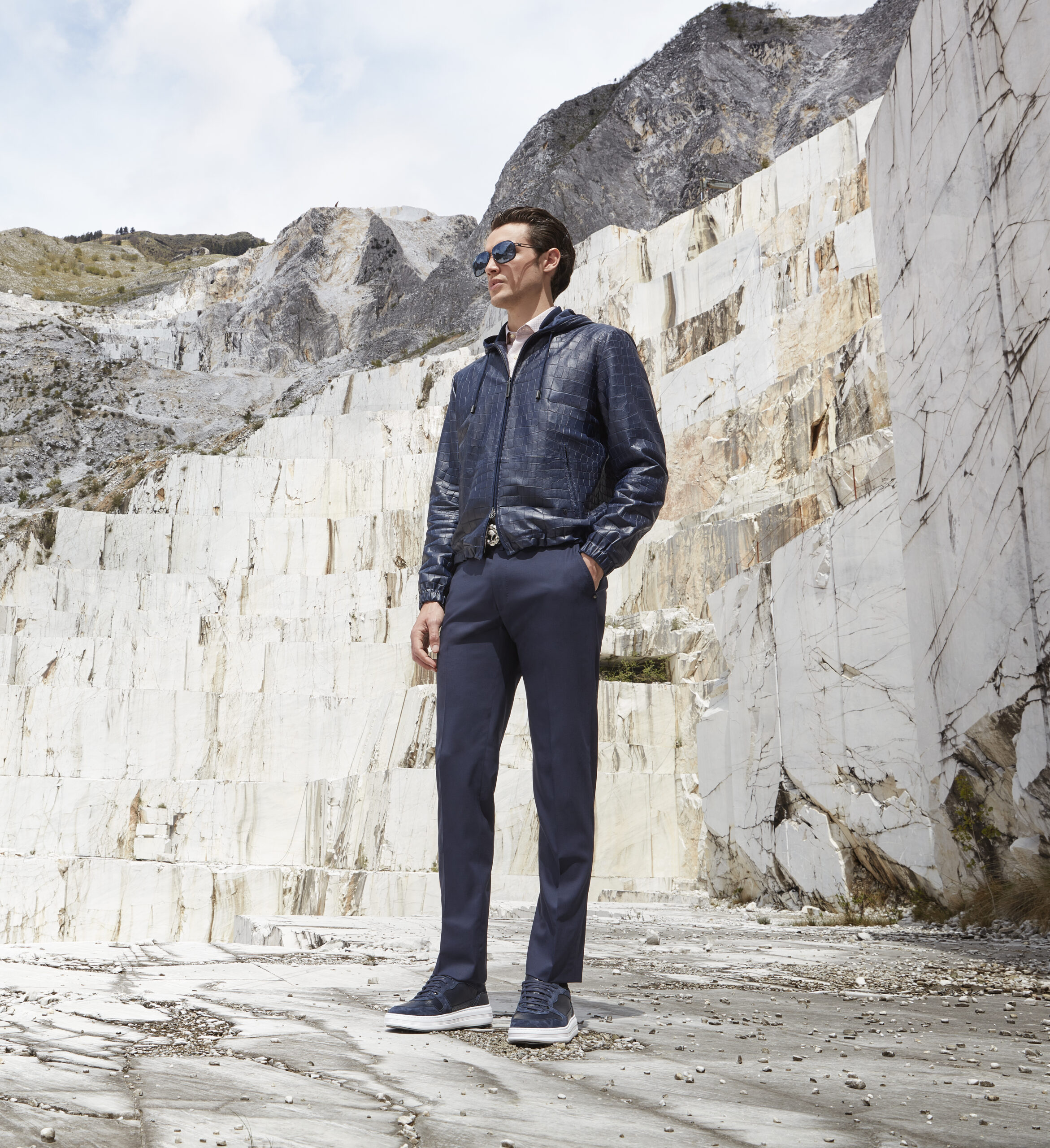 The new collection is in tune with the times as "we have breathed the taste of comfort dressing in the era of smart working," explains creative director Filippo Ricci. "The white of Carrara and its marble illuminate the whole collection in terms of lightness, comfort, and technicality." Jackets are unlined, but there is no
compromise in quality—refined details and precise volumes persist, and the materials remain luxurious. Colours range from milk to hemp, royal blue to carmine, indigo to orange.
"The world wants to get back to dressing well, with a precise identity," Filippo notes, and Stefano Ricco has a wardrobe for every occasion.