Summer, Issue 89, Is Out Now
Letter from the Editor, Claudia Cusano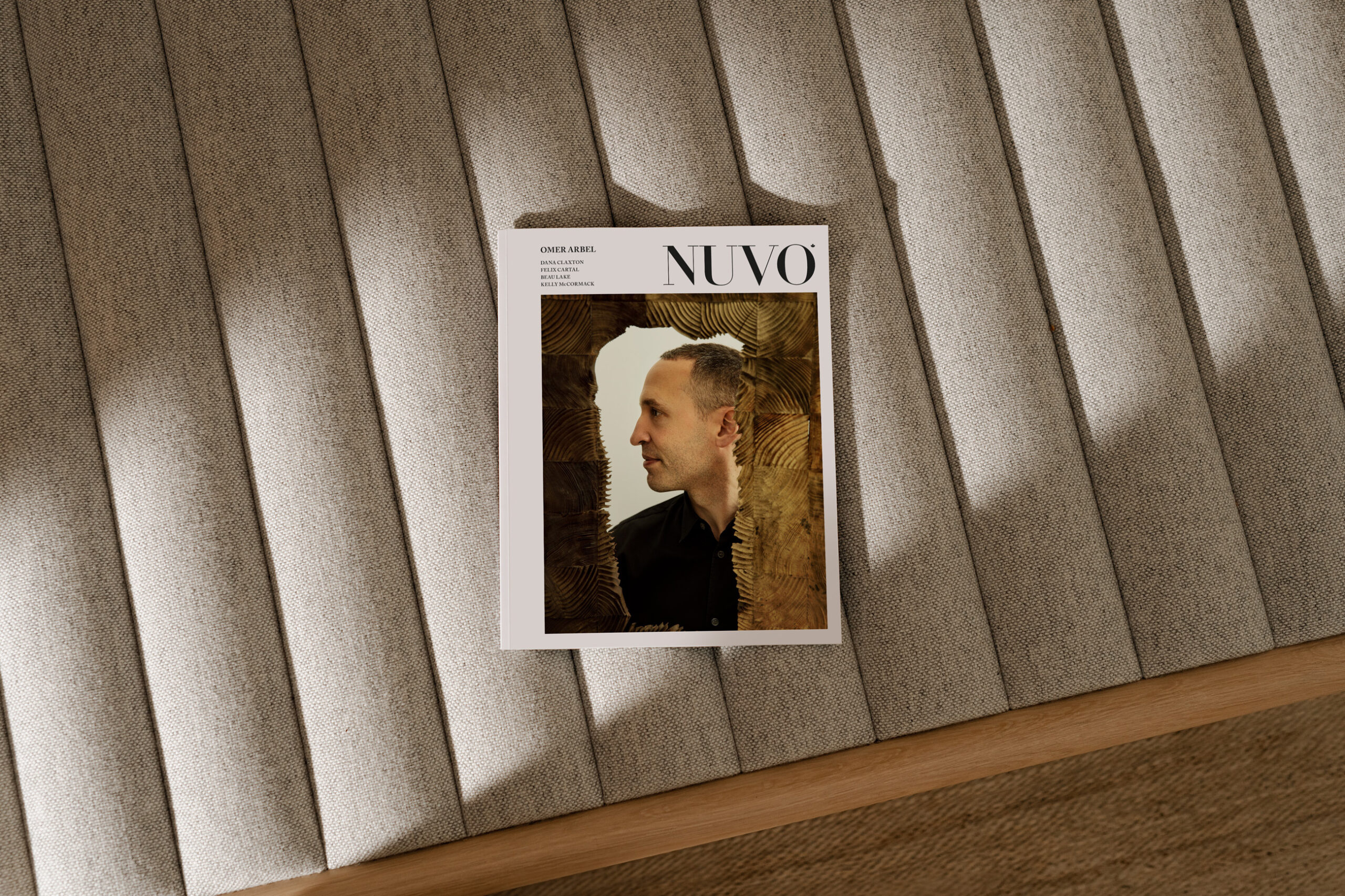 Things don't have to be beautiful to be impressive or durable or spectacular.
I have read this line over and over while editing "Omer Arbel's Molecular Aesthetic," our cover story for this summer edition, Issue 89, on Vancouver-based creative Omer Arbel; I've been hoping the more I read it, the better it will sink in. We are conditioned to extol beauty—the beauty of a gesture, use of a particular expression, attractiveness of a person, a place, a thing, or a landscape. Yet when we celebrate the impressive, the durable, the spectacular exclusivity of the beautiful, we project meaning beyond the aesthetic. As Ben Dreith writes in the profile, "Omer Arbel's fascination with the relic and with the uncanny digs deep into people's primordial association with the substances and tools that shape lived environments. Things don't have to be beautiful to be impressive or durable or spectacular."
Arbel is a talent that defies categorization. Perhaps best known as creative director of lighting studio Bocci, Arbel also heads up his own practice, OAO Works, a multidisciplinary hub experimenting with alchemical creative processes, creating nonconforming objects and extending into architectural explorations. For many creatives, the moments at the beginning and end of a project are important—the conception of an idea followed by its physical realization. For Arbel, it's the space in between that's essential. "To move past just guiding materials toward a preset goal; he wants to follow them into the furthest reaches of their potential and into aesthetic landscapes of forms not yet known," Dreith writes.
Fellow Vancouverite Dana Claxton has amassed a multidisciplinary body of work "as expansive as the sky," Ayesha Habib writes. The Hunkpapa Lakota artist is centred on Indigenous narratives—told through film, photography, performance, and mixed-media installations—to challenge the stereotypes and diagnose the symptoms of colonial legacies. "The core themes of my practice rest in ideas of spirit, land, social justice, and representation," Claxton told Habib for the story "On Beauty and Violence With Dana Claxton".  This issue also profiles Kelly McCormack, Camilla Gibb, Felix Cartal—we continue to project the voices of Canada.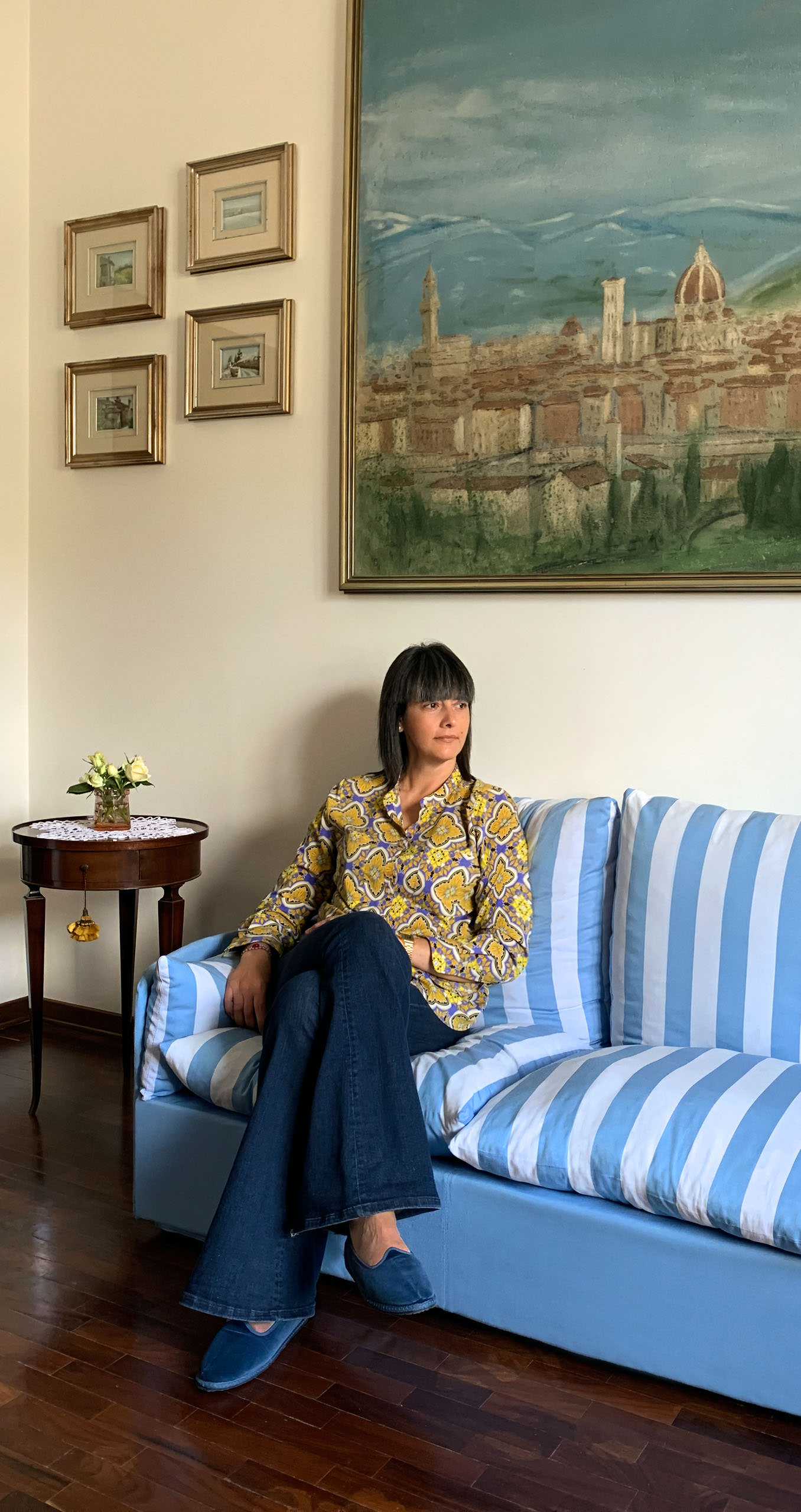 As I continue to be based in Italy, stories from the cartographic boot play a key role in this issue's real estate. Canossa Events, the preeminent luxury automotive touring provider with headquarters in Emilia-Romagna's Motor Valley, noted for road adventures of intimate touring classic car rallies and heart-pounding wheel-to-wheel racing on circuits in Italy, has recently set up a hub in Greenwich, Connecticut, debuting a North American Touring Series. JJ Martin, the Californian turned Milanese who has called Italy home for 20 years, has just opened her first La DoubleJ boutique in Milan in addition to launching a full-fledged beachwear collection for summer. And in Piedmont, the region known for its Barolo and Barbaresco wines, famed white truffles of Alba, and an enviable number of Michelin-starred dining options, opens Casa di Langa, a sustainable luxury boutique hotel.
There are hotels opening on Canadian soil too, despite pandemic woes. Muir, from the Marriott International's Autograph Collection of hotels, is set to open later this year in the revitalized Halifax waterfront community of Queen's Marque. The pandemic has forced us to slow down and rethink the frenetic flight paths that became the way of travel. And while we may not see the world in the same way again, we will see it in a new way. In this issue we introduce a photo essay, "Nostalgic Freedom", the first in a series that will continue as a staple in each issue. The inaugural essay showcases the work of self-taught photographer Lavinia Cernau, based in Transylvania, Romania, whose photographs—depicting the coastal scenes of Italy, Spain, Greece, and her home country—are bathed in summer sun. "I'm very much into capturing the evocative pace of summer when it's all about sensuality, skin, and sea," Cernau says.
With the uncertainty of international borders opening this summer, we focus our attention on Oyster Island Retreat, a remote and private getaway on British Columbia's Sunshine Coast for our travel story "Escape to a Private Island". The 12-acre property, home to towering cedars and quirky arbutus trees, accommodates up to 12 guests at a time. It's a place for you and your bubble of friends and family deep in the wilderness of Canada, "the dream land" as the Italians continually remind me.