Louis Vuitton x Maison Tamboite Paris Team up for the LV Bike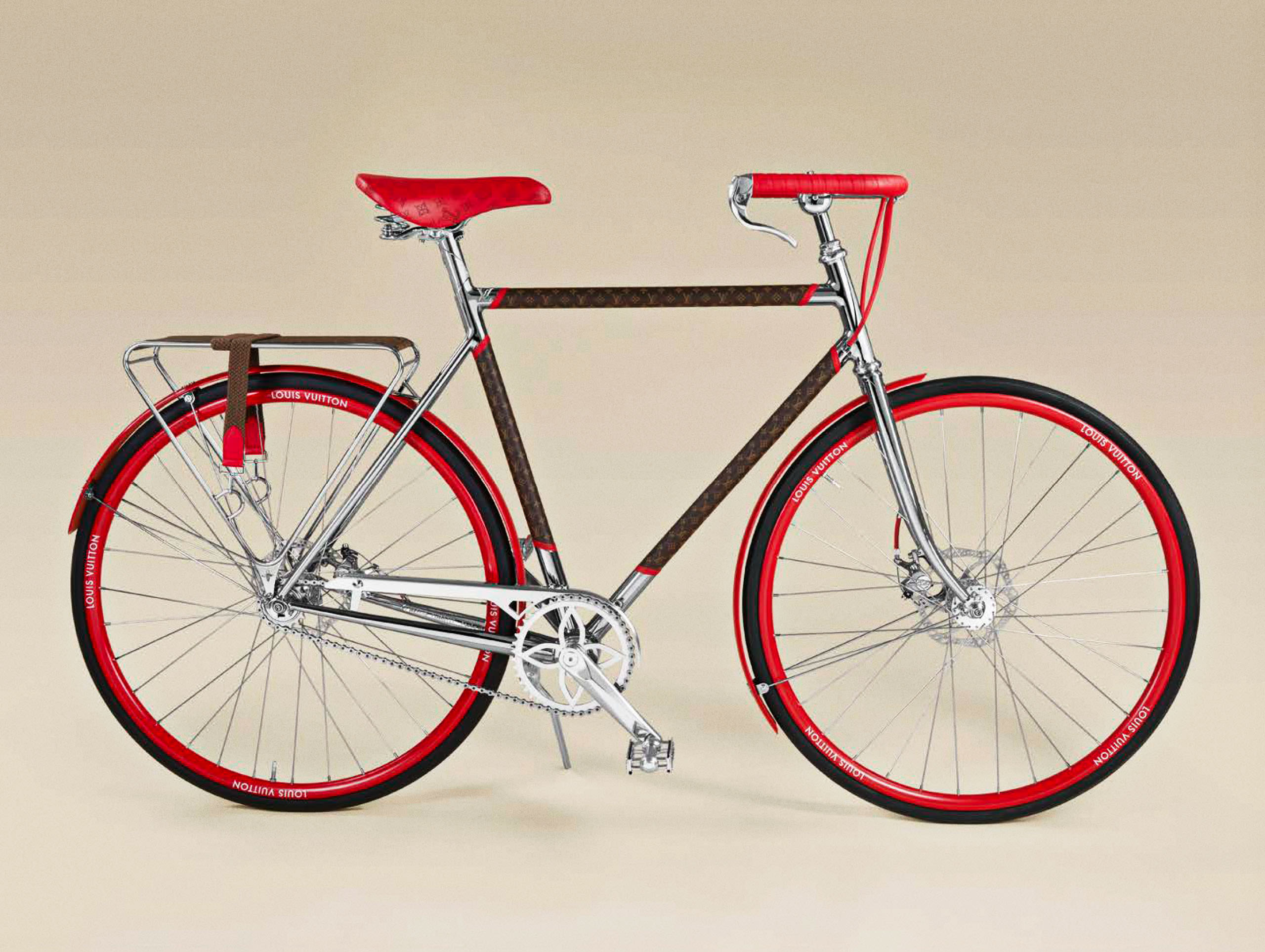 A collaboration between Louis Vuitton and the century-old Parisian bike-maker Maison Tamboite has resulted in one of the most stylish bicylettes: the first-ever LV Bike.
The two-wheeler, part of the Louis Vuitton Art de Vivre universe, is a special order item handcrafted in Paris. The styling cues—monogram flower chainset, interlocking LV-shaped frame along with monogrammed leather handlebars and luggage rack—make it an instantly recognizable Louis Vuitton product.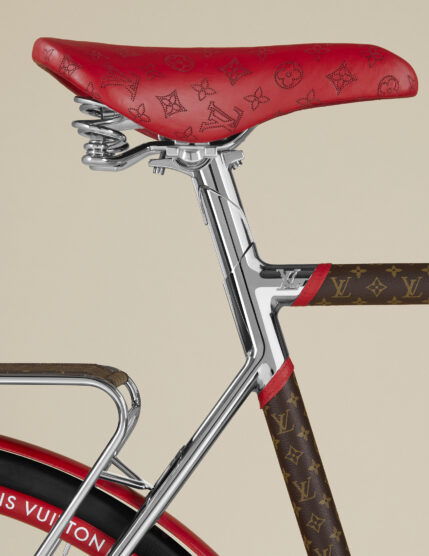 While the mudguards and wheel trims (branded Louis Vuitton, of course) are made of wood, this bike is of modern times with LED lighting, built-in tracker, and shock absorbers. Cycling around on this pretty much means you own the bike lane.