Meet TSATSAS: Handbags That Make a Statement on Style
Experiments in form and function.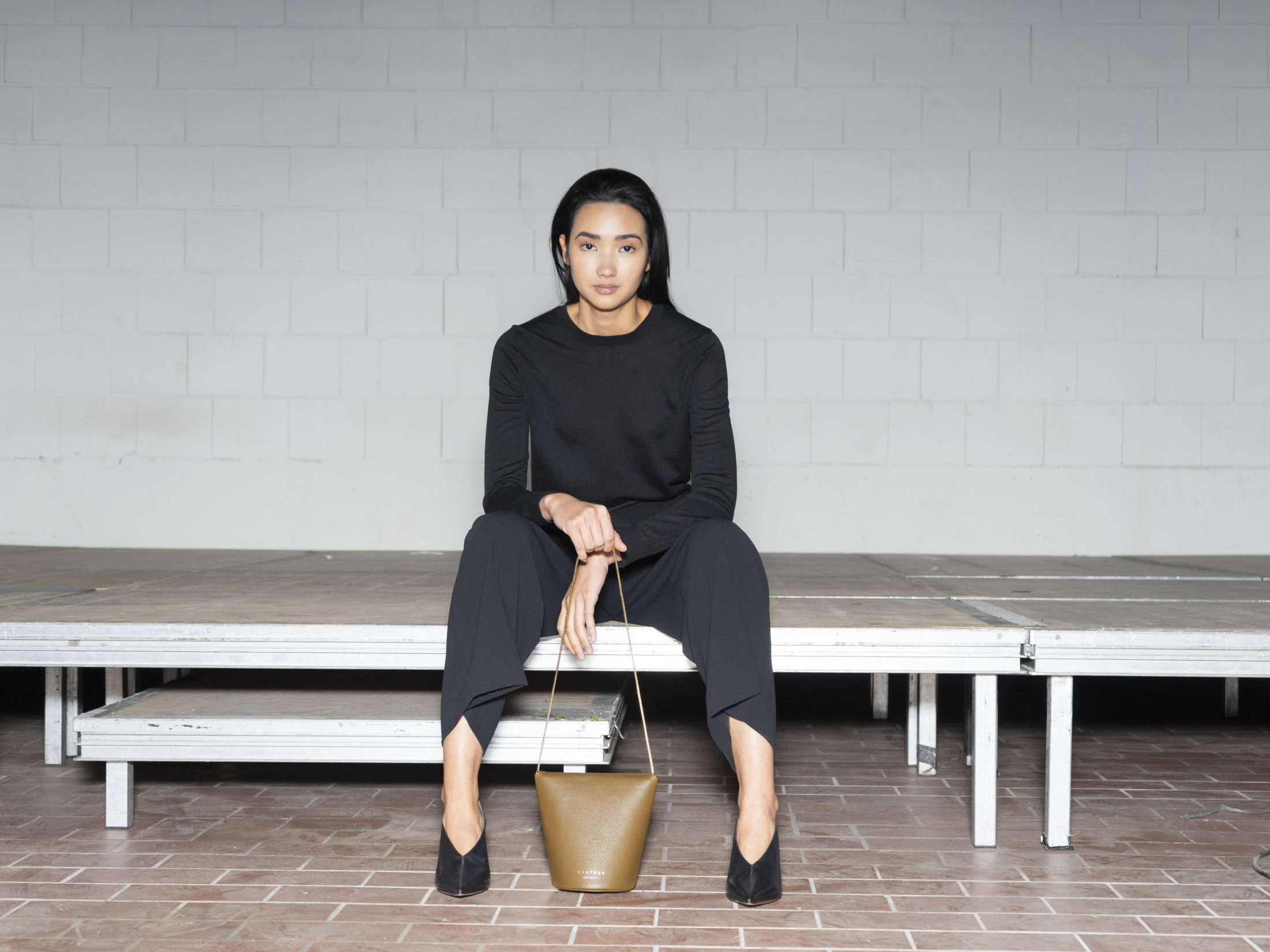 For Esther Schulze-Tsatsas and Dimitrios Tsatsas of the TSATSAS bag label, leatherwork and design are a family affair. Dimitrios' father has run a leather atelier in Germany for over 30 years, and Dimitrios has been greatly influenced by the traditional way of working. Combined with his and Esther's backgrounds in contemporary architecture and industrial design, the couple created TSATSAS in 2012, reflecting their particular insights into modernity in fashion.
Experiments in form and function, the bags emphasize the interaction between shape and material. TSATSAS embodies minimalism, featuring clean lines that capture the elegance and sophistication of well-kept leather across the brand's 33 variations of shape and style. There are slouched soft leather backpacks that move with you: from the basic drawstring sack backpack, Xela, to the more complex pleated Kilo backpack, which can also hang on one shoulder or be worn crossbody. In true contemporary fashion, TSATSAS includes a subtle return to the past with a sixties box-shaped handbag named 931, and a more rounded but rigid designed newly-launched Olive bag, which can act as a clutch or a long-chained purse. More than a practical necessity, TSATSAS is a statement on style.
_______
Never miss a story. Sign up for NUVO's weekly newsletter here.