The Return of Sarah Slean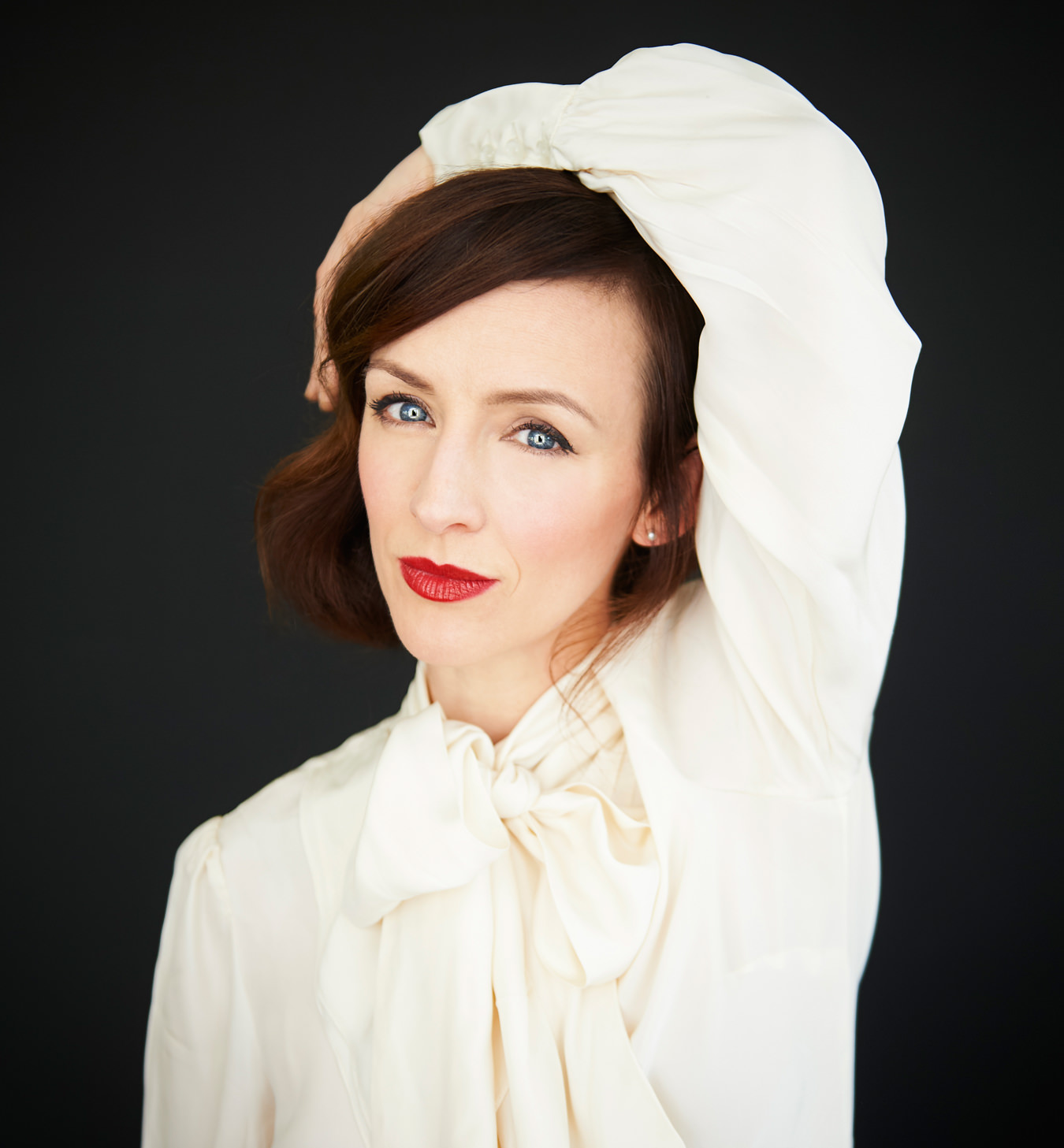 Some people, when they feel burned out, take a vacation. Sarah Slean, not one to sit idly, bought a farm.
"It was 2014," recalls the 39-year-old performer. "I'd been touring and working so hard, really since I was 17, and was at the point of collapse. I just needed to put my hands in the earth and grow some parsley and beets, and watch the sun go up and come down. I needed to start over." But soon after purchasing a beautiful property in Port Perry, Ontario, she realized it had deeper flaws as each cosmetic repair revealed more brokenness beneath. "They were the kind you can't just patch up. Instead, you gotta break down some walls, rip out some plumbing, and rebuild. That was the only way to do it. And that was happening inside of me, too."
In the end, the Pickering, Ontario–born Slean realized that she had fixed up the perfect house—for somebody else. Selling the property, she returned to Toronto; she was already planning her next album. "Music was a call so fierce in me that I just couldn't deny it any longer."
This spring, Slean released that album, her ninth. Metaphysics is a tour de force featuring her songwriting, vocals, and orchestral arrangements. (Classically trained in piano from the age of five, Slean admits: "Sometimes I think I make records as an excuse to score the orchestra.") The 10-track record takes flight with ballads of loss and healing, strength and joy on the wings of her Kate Bush–style vocals. Indeed, Slean's voice seems to be from a different era, and her lyrics reveal both a philosophical nature and a dogged optimism. Mixed by Grammy winner David Bottrill and Juno winner Vic Florencia, the album was co-produced by Joshua Van Tassel, Jean Martin, Daniel Romano, and her old friend Hawksley Workman.
"I'd been touring and working so hard, really since I was 17, and was at the point of collapse," says Slean. "I needed to start over."
Slean clearly adored working with them all, but credits Van Tassel as integral to getting the project off the ground. "I really felt I needed my hand held this time around. Creating something from nothing: that is the hardest step to take," she reflects. "Every [album] takes a piece of you. I would love to say that I've come to terms with the cost—spiritually, emotionally, personally—but I haven't. Every time is a battle." When not tackling the musical battleground for which she is best known creatively, Slean also paints, occasionally acts (she also served as Jessica Chastain's body double and piano-playing hand double in Guillermo del Toro's 2015 gothic film Crimson Peak), and writes, having penned a story for this magazine back in 2006.
Ever keen to reinvent herself, Slean departed from the grounded motifs of her last album, 2011's Land & Sea, when naming her new work Metaphysics. "It refers to your world view, what you think is going on, what is the agent of causation in the universe—and what does that mean?" she muses. "I'm a bit of a philosophy nerd. I'm so interested in the world, and my sense of wonder is still intact. I'm getting older too, and life has kicked me around a little bit, but I still feel it is on fire with meaning if you look at it through the right lens." The album's first single, "Sarah", is a testament to that notion, with lyrics that look back upon heartbreak from a place of strength: "Goodbye, yeah it hurts like hell/But you could not love him and not lie to yourself."
Slean's music is often the artifact of a personal transformation. "Unless I've really shifted somewhere new, I can't really write," she says. "I can try, but I don't feel like [the songs] are 'the ones'. I describe it as the whoosh—there is a certain quality to the songs that you want the world to hear." That whoosh factor is instantly audible on "The Gypsy", which opens with a minute-long violin solo before Slean's voice languidly unfolds in sync with the orchestra. It's also discernable in the final track, "Nothing But the Light". As she explains, "The conclusion I came to at the end of the journey of the album is encapsulated in that song: 'When you were falling, you were held/When all was burning, there were bells.' And that remains my philosophy. My middle name is, quite literally, 'Hope'. I guess that's my metaphysics. Everything that happens to us is ultimately compost for growth, for the beauty that will ultimately arise."
_________
Never miss a story. Sign up for NUVO's weekly newsletter.