Garden Designer Anna Piussi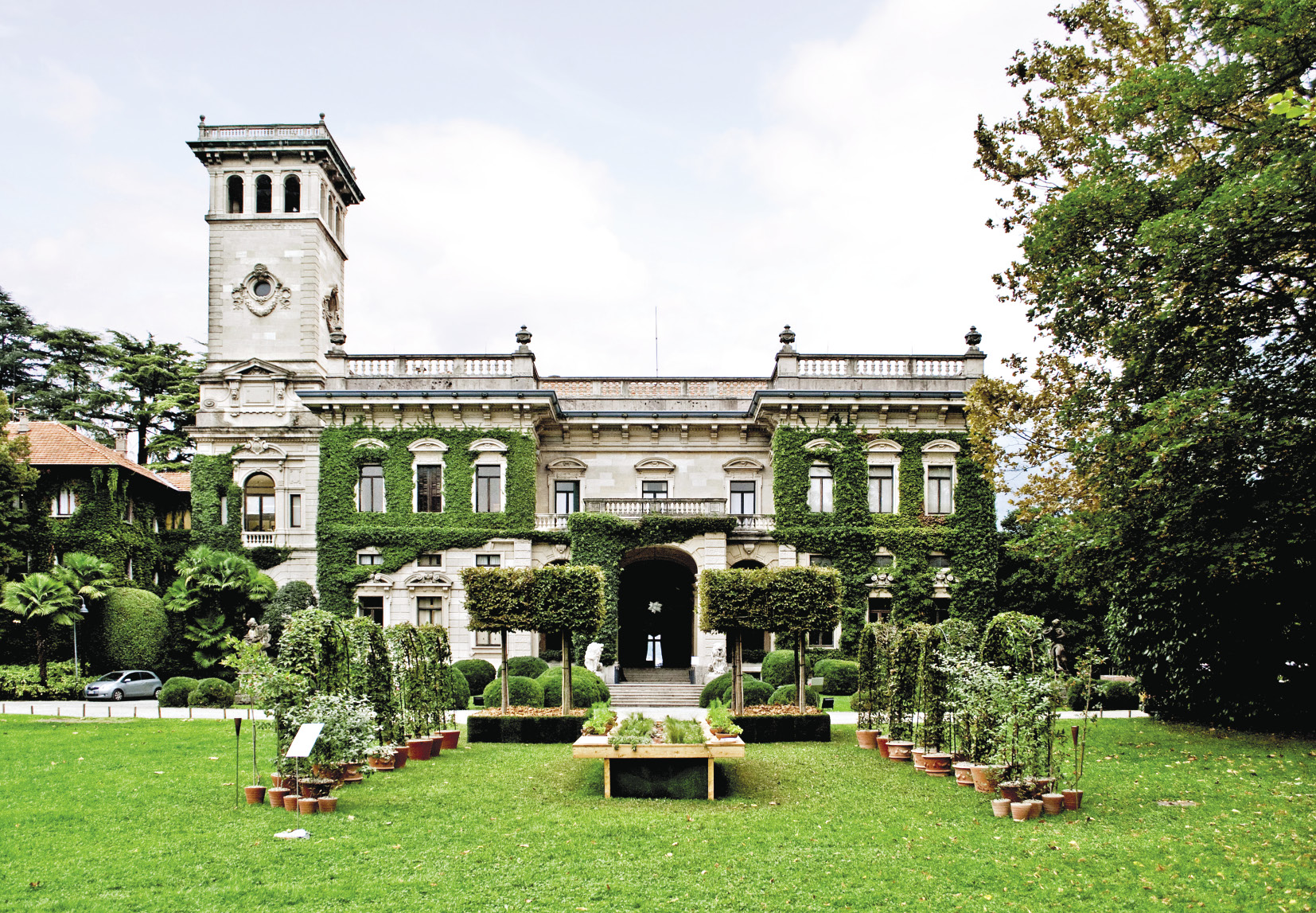 Every May, the incomparable RHS Chelsea Flower Show sports a section called Fresh Gardens whose remit is innovation. And it is here that I meet designer Anna Piussi in her Sonic Pangea Garden. Inspired by classical myth, the space is an enchanted Tuscan forest complete with a curved chaise longue devoted to Gaia (Mother Earth) and carpeted in drought-resistant Phyla nodiflora, which springs up after being sat on. Spear-shaped metal structures emit sounds copied from the natural world and light, fashioned by Piussi's co-designer for Chelsea 2013, Stefano Passerotti, in a space that's simultaneously aesthetically pleasing and playful but also freighted with deeper layers of meaning.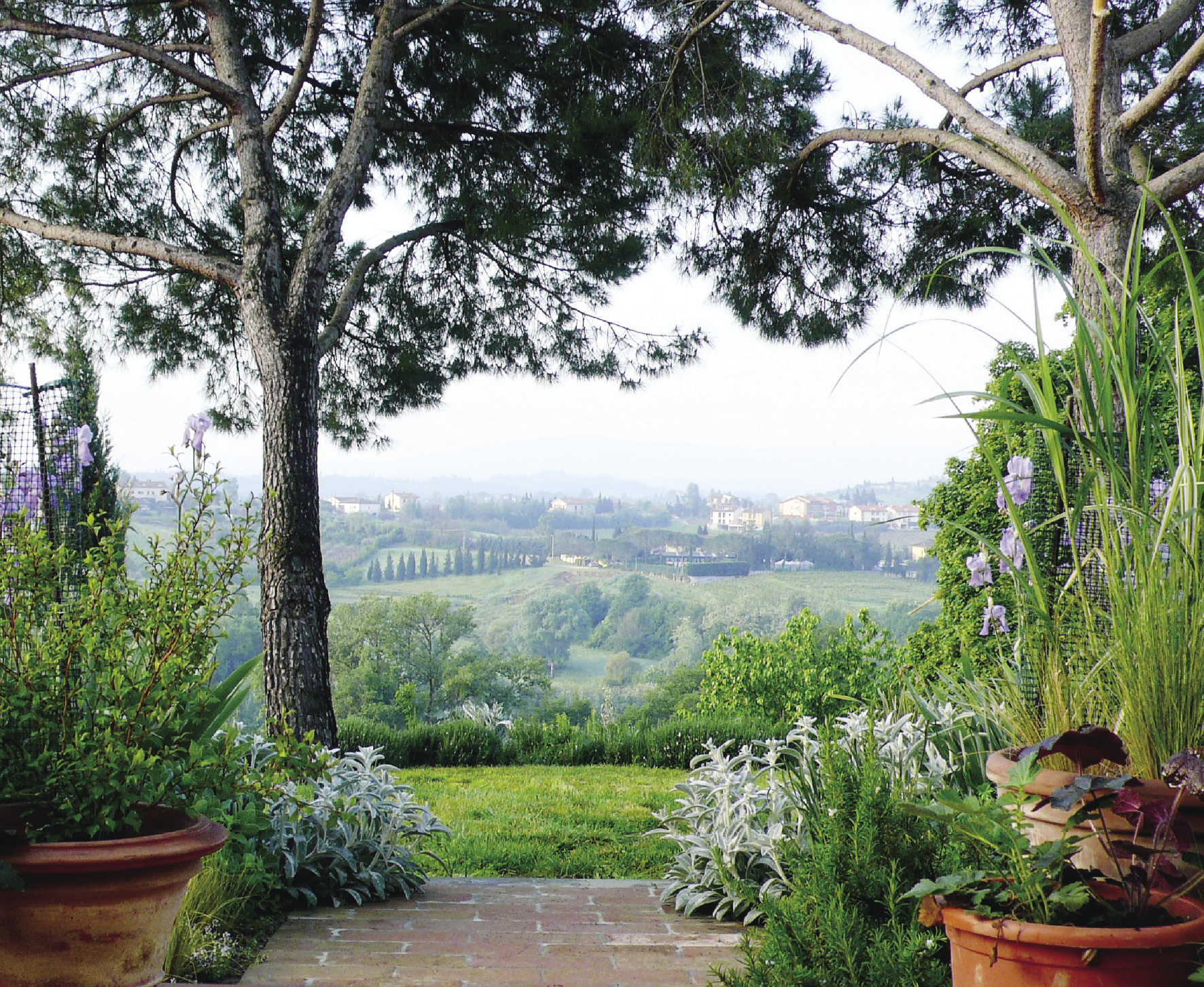 "Pangea was the name of the Earth before it split into the different continents—that moment of unlimited potential," explains 47-year-old Piussi, wearing her Oxford art history PhD academic cloak lightly yet drawing on historical precedent for many of her garden designs. Take her roof garden on Casa Guidi, the Florence residence of poets Robert and Elizabeth Barrett Browning, providing unobstructed views over the city framed by tall grasses and Mediterranean plants.
Two years ago Piussi won first prize for Best Garden at the prestigious Orticolario garden show in Cernobbio, Lake Como, where she based her design on medieval cloisters planted up in an unconventional way to include a vibrant colour palette of plants like chilies—unknown to Europe during the Middle Ages. At Orticolario 2013, her main sponsor, the big Pistoia landscaping company/nursery Zelari Euroambiente, provided all of the plants to form the framework for her garden of hornbeam arches and hornbeam cubes on stilts.
As an exponent of green roofs and Italian vegetables, Piussi's range of gardening interests is by no means limited to her favourite herbs (basil, rosemary, and sage) or preferred ornamental flowers (Florence's signature flower, the iris, and Gaura lindheimeri, also known as white gaura or whirling butterflies). She is contributing her horticultural expertise to an upcoming TV project and is being consulted by a well-known Italian chef keen on including genuine "Italian vegetables" in his London garden. "Fava beans, artichokes, and cardoons are examples of three vegetables that would be historically Italian since Roman times." Undeterred, she says, "I would love to grow capsicums, essential to Italian cooking." Still, she knows she might be stymied by the damp British climate. Such is the life of a garden designer.
Weather challenges aside, Piussi doffs her cap to the British for that "greatest gardening invention—mixed borders of herbaceous perennials and shrubs, which every expat tries to re-create in the Mediterranean and elsewhere," she says. "It can be done, with the right plants and combinations, and I test everything out in my own garden to be sure it works. It does involve killing a few plants along the way, but better my own than a client's."