Twenty One Tonnes Embraces the Beauty of the Woven
Traditional craft and global style.
Lifelong friends Mary Jane Bolton and Chessa Osburn have an eye for weaving. The duo, whose mothers were also friends, run Twenty One Tonnes, a home decor brand that collaborates with artisans across the world. From Ghanaian elephant grass baskets to flower-like light shades to handmade wool throws, it's an online shop that embraces the beauty, and design punch, of the woven. In its One of a Kind section, Bolton and Osburn stock the online shop with unique sculptural and sometimes vintage woven pieces, like a bamboo Japanese ikebana basket from the 1950s.
While the items span cultural traditions, materials, and decades, they are unified by Bolton and Osburn's shared taste for interesting shapes in neutral palettes. "We both have a very particular aesthetic sense of things, which probably also comes from our mothers," Bolton explains.
Osburn, who had worked with a nonprofit in East Africa, founded Twenty One Tonnes as a small trade project in 2012 and was joined four years later by Bolton, who was then in film but looking to break into the design world. Although the company began on a very small scale, the goal was to eventually fill a shipping container, which has a payload of around 21 tonnes.
The business model is highly collaborative. "Our products are the result of an ongoing conversation between us and our partners," Bolton says. "We share an idea with the weavers, which they add their own spin to, and the result tends to be much more interesting and unique than we had initially conceived."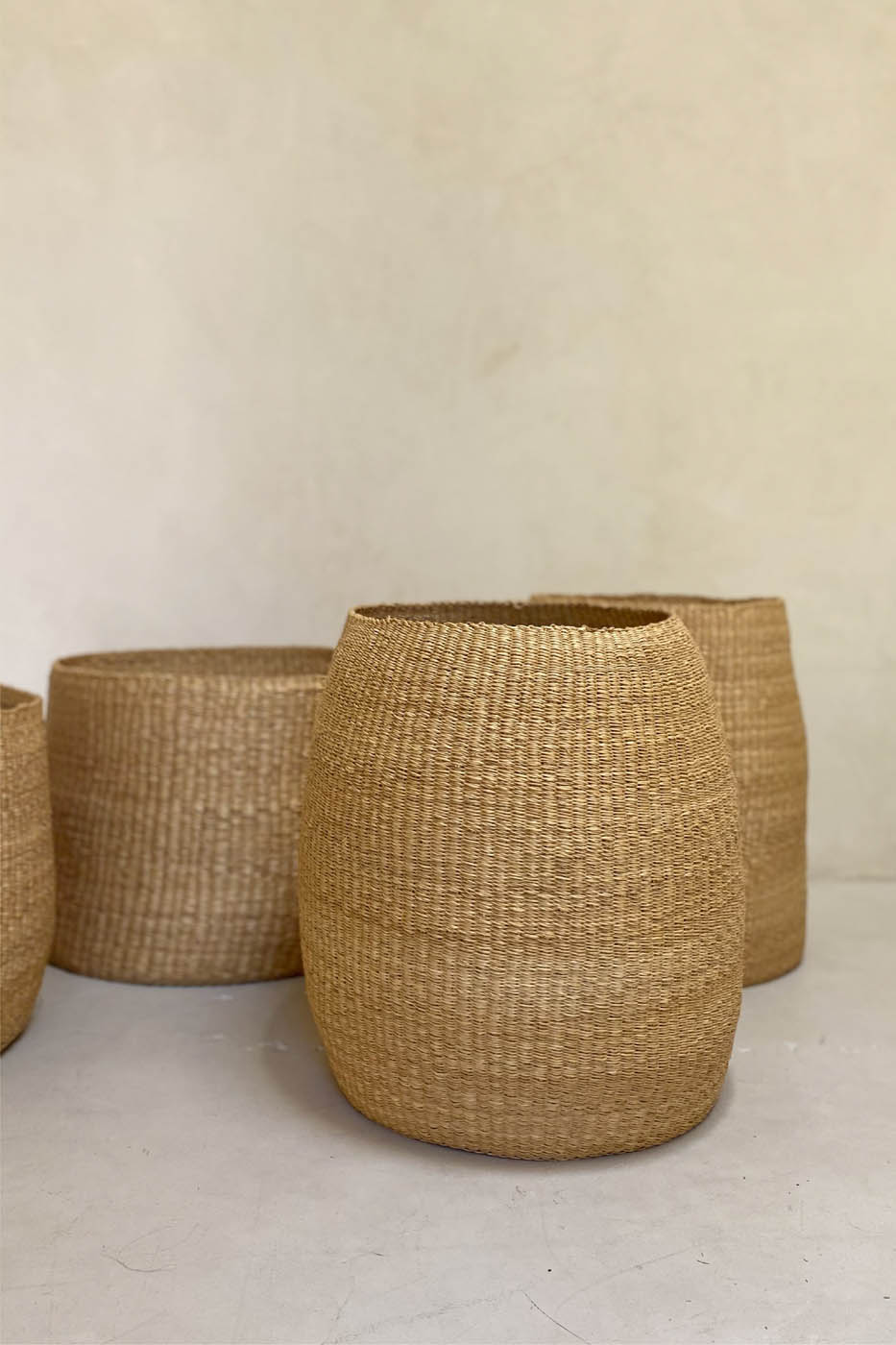 Twenty One Tonnes' ethereal new Cortina Maguey hanging textile panel, which Osborn and Bolton are particularly excited about, was designed in collaboration with Hermano Maguey, a Mexican organization working to support the indigenous Oaxacan community. Their textiles and baskets are made from maguey leaves left over from mezcal production, which are pressed and twisted into cord, promoting a circular and sustainable economy.
Twenty One Tonnes has studios in Vancouver and, more recently, Los Angeles, where Bolton now lives and the store does most of its business. The pair hopes to open an L.A. showroom in the upcoming year, but for now, Bolton says to expect more uncommon and antique items and vintage lights paired with woven shades and the company's own line of California-made wood lamp bases.
Photos courtesy of Twenty One Tonnes.