Matty Matheson's Prime Seafood Palace by Omar Gandhi
A lesson in restaurant design.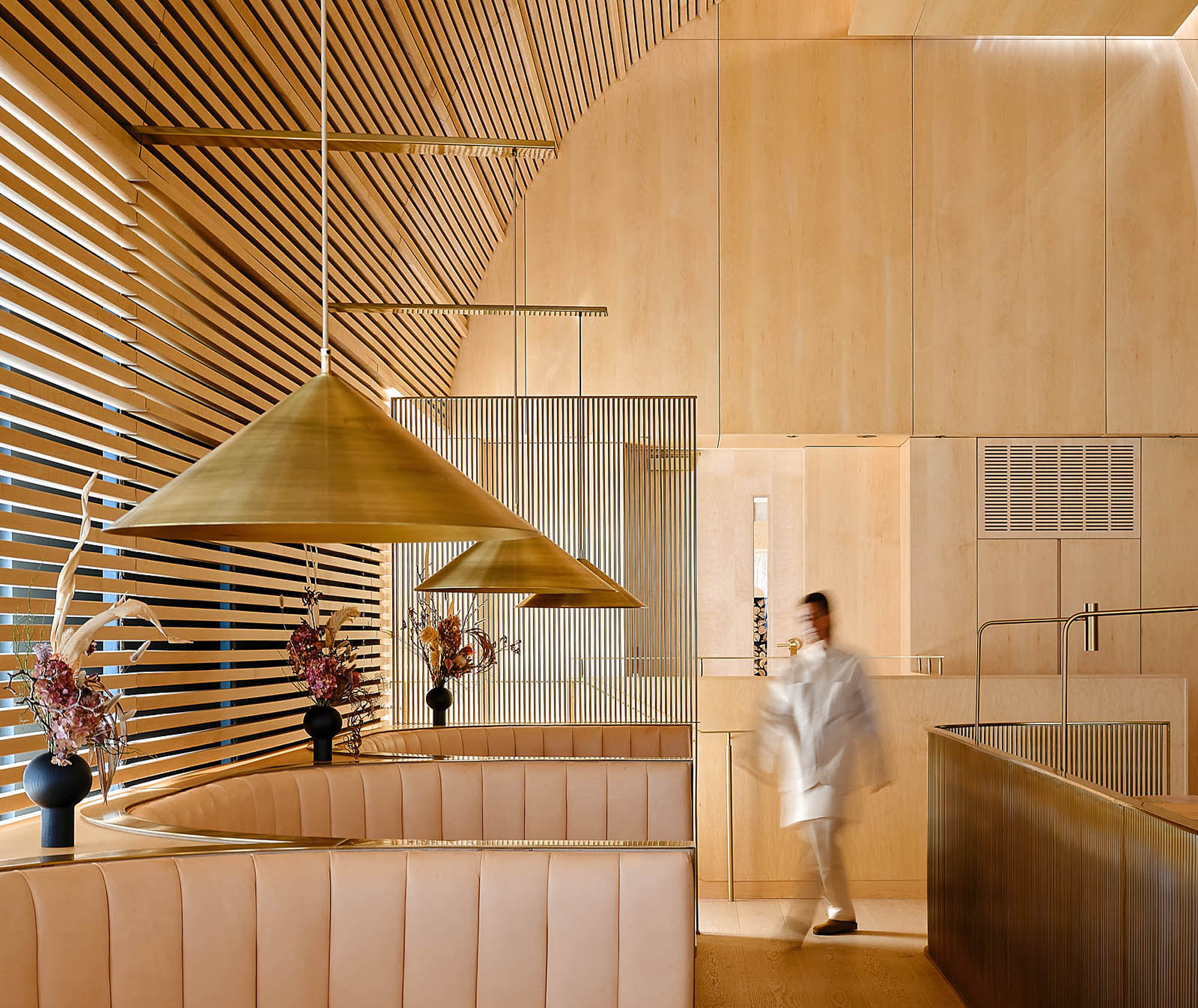 When chef Matty Matheson was planning his new Toronto surf-and-turf spot, Prime Seafood Palace, in 2016, he had an unusual criterion for selecting the designer. He wanted someone who didn't specialize in restaurant design. The goal: original, not rote. His pick, architect Omar Gandhi, who has studios in Toronto and Halifax, had mainly crafted custom homes. Matheson appreciated Gandhi's warm yet minimal aesthetic and wanted his new dining room to have a similar vibe: clean lines, lots of wood, and a hint of Scandinavian hygge mixed with Japanese modernism.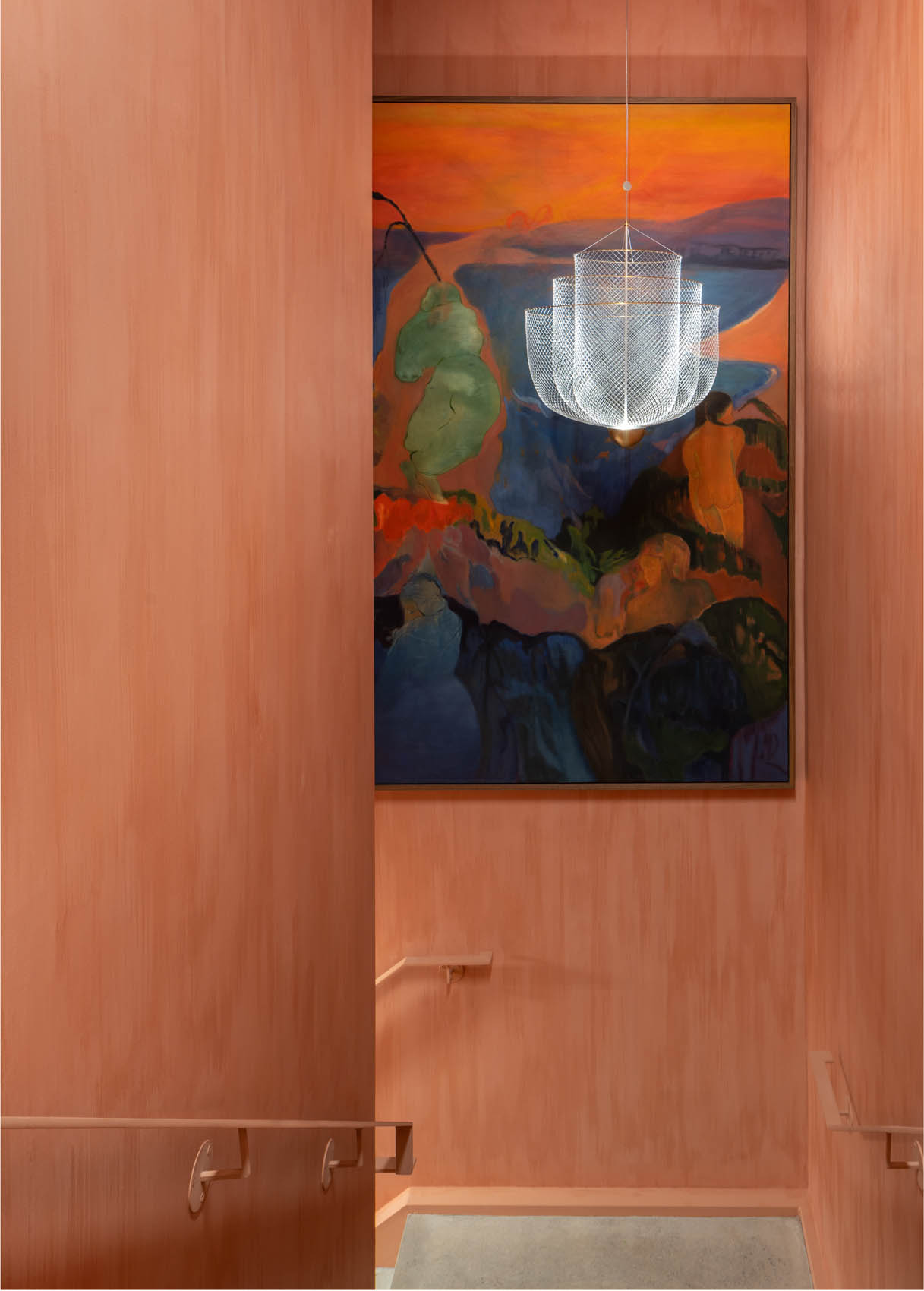 After delays due to the pandemic and tearing down the previous building, Prime Seafood Palace opened last May. It has elements common to many restaurants, but its rich maple walls and oak floors make it seem more like a luxe mountain retreat. The main, barrel-vaulted dining room, while adjacent to bustling Queen Street West, feels removed from the city as the windows are covered with a translucent brass screen overlay, obscuring passersby.
Tucked off the main dining room is a part of the restaurant dubbed "the cottage," an intimate area that opens onto the courtyard and has knotty pine walls, sheepskin seat warmers, and a wood stove. The coziness pervasive throughout the restaurant might seem out of character for the chef, whose personal style leans more toward punk rock, but the details are all Matheson. The swivel stools at the bar are a nod to ones at the Blue Goose Restaurant, a PEI diner once owned by his grandfather. The bathroom's custom sink is shaped like Lake Erie, with a marker showing where Matheson's farm sits, and the double-height walls are swathed in grey marble. Matheson says he wanted it to feel like the "inside of an oyster."
Photography by Adrian Ozimek.