The Louis Vuitton Objets Nomades Collection
From stylish hammocks to contemporary rockers, Louis Vuitton's Objets Nomades never fail to offer innovative and unique travel-inspired designs. With a lengthy roster of notable alums including India Mahdavi, Campana Brothers, and Patricia Urquiola, the celebrated French fashion house has featured contemporary furniture and accessories from designers across the world over the past decade.
The collection's newest addition comes from decorated Chinese designer Frank Chou, whose eponymous experimental design studio in Beijing has been crafting playful minimalist pieces since its inception in 2012.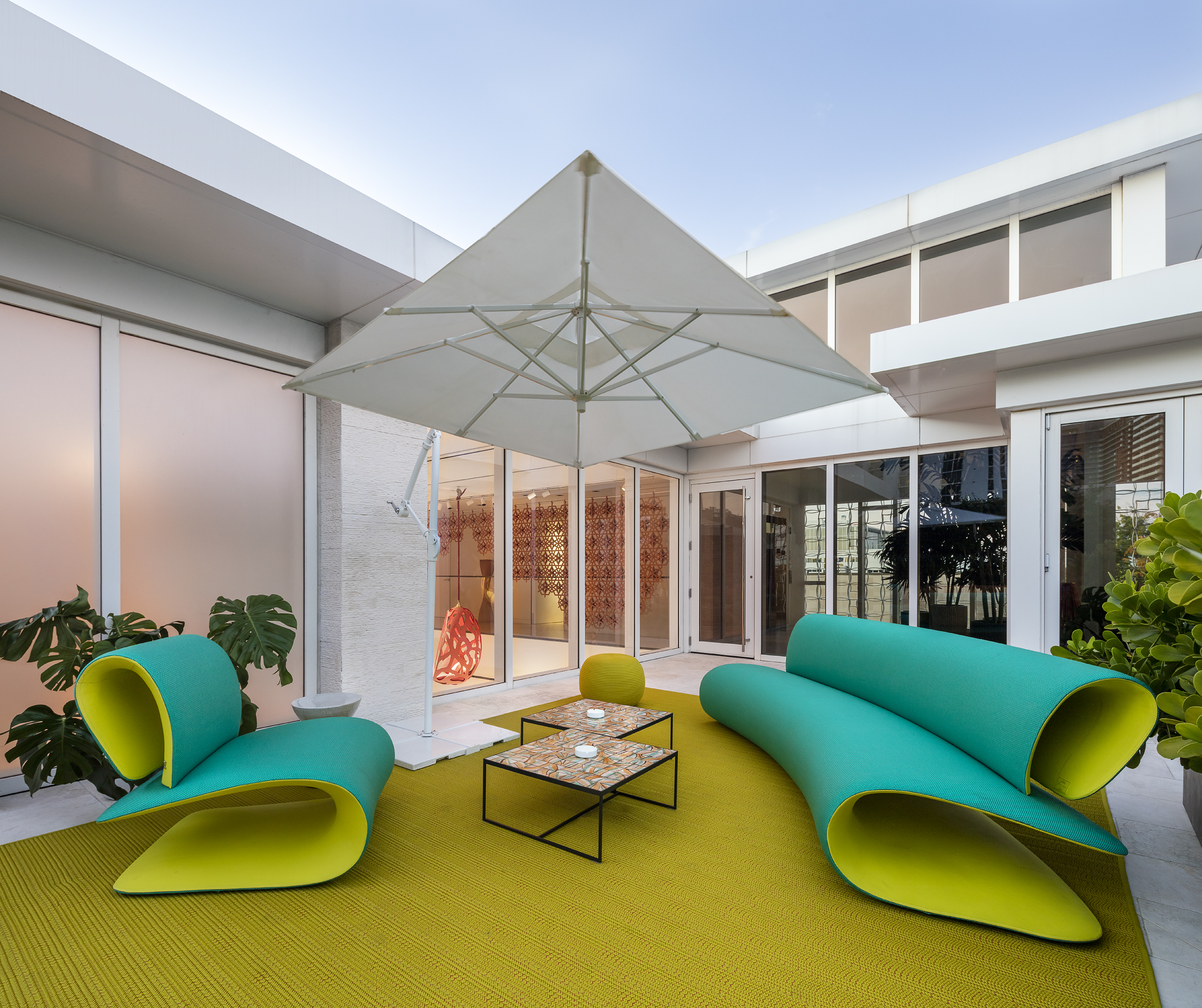 To create his Louis Vuitton debut, Chou drew inspiration from terraced fields in Yunnan, China, and the otherworldly sandstone Antelope Canyon in Arizona. The two landscapes may be separated by an ocean and thousands of kilometres, but Chou is no stranger to finding commonalities between unlikely pairings, masterfully uniting the wandering curves and visual serenity between the two to create an introspective and cohesive design. Growing up in Beijing, Chou experienced first-hand the city's tug between rich traditionalism and burgeoning modernism. He brings a honed command of this balancing act to his designs, using vibrant colours, elegant lines, and plenty of thoughtfully positioned negative space. Bold and tasteful play with proportion and texture bring an added layer of dimension and excitement to his work.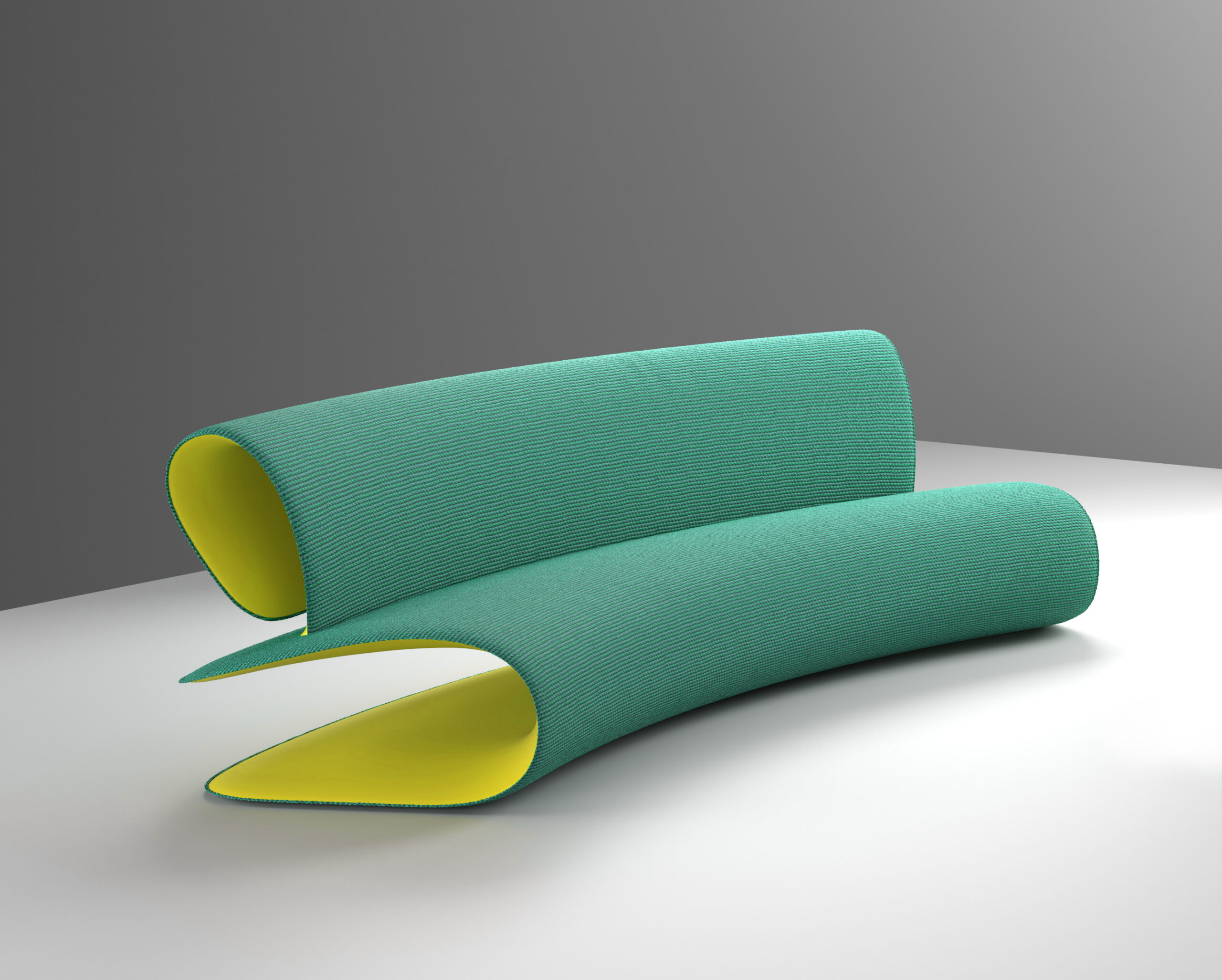 His two seating designs for Objets Nomades, Signature Armchair and Sofa, embrace whimsy. Their forms appear to float on clam-shaped bases, and the sloping curvature of the back and seat are an homage to the landscapes' organic movements. As much stunning home art installations as functional furniture, the pieces offer a moment of pristine tranquility within urban confines, at once structured and kinetic.
The outdoor version, made from Louis Vuitton's waterproof canvas and Brio, a woven polyolefin by Paola Lenti, is the first Objet Nomade intended to be used outside. The equally charming indoor version is covered with durable leather and a soft textured fabric also from Paola Lenti. A subtle but proud nod to the brand, a silver rendition of its famed logo is tucked neatly under the dip of the back. Both designs are available in a variety of colour duos. A testament to unexpected comfort disguised in contemporary silhouettes, both of Chou's pieces feature form-fitting functionality for easy lounging all day long.