Virgil Abloh Inspired Mercedes-Benz to Redefine the Luxury Landscape
If there were ever a time when Mercedes-Benz would have trouble standing out in the crowded field of luxury cars, it's now. Every carmaker around the world has a premium offering, loaded with leather seats, streamlined lighting, and a smooth ride, so why would a shopper consider Mercedes-Benz?
The reason is authenticity. Think back to the 1950s and the 300 SL, which stunned the world with its styling and presence. In the following years, it sparked aspirations for a car with a three-pointed star on the hood. Could anything else have inspired Janis Joplin to sing, "Oh Lord, won't you buy me a Mercedes-Benz?"
For years, prominent car manufacturers have partnered with tastemakers to create limited-edition cars in an effort to lift themselves out of the sea of sameness. For Mercedes-Benz, the collaborations "bring a new perspective, creating friction for you," says Bettina Fetzer, vice-president of communications and marketing at Mercedes-Benz Group, and "the result is something that you would have never imagined yourself. We are proud to marry innovation, design, and cultural storytelling," she continues, "and these are the most exciting values we look for in our collaborative partners."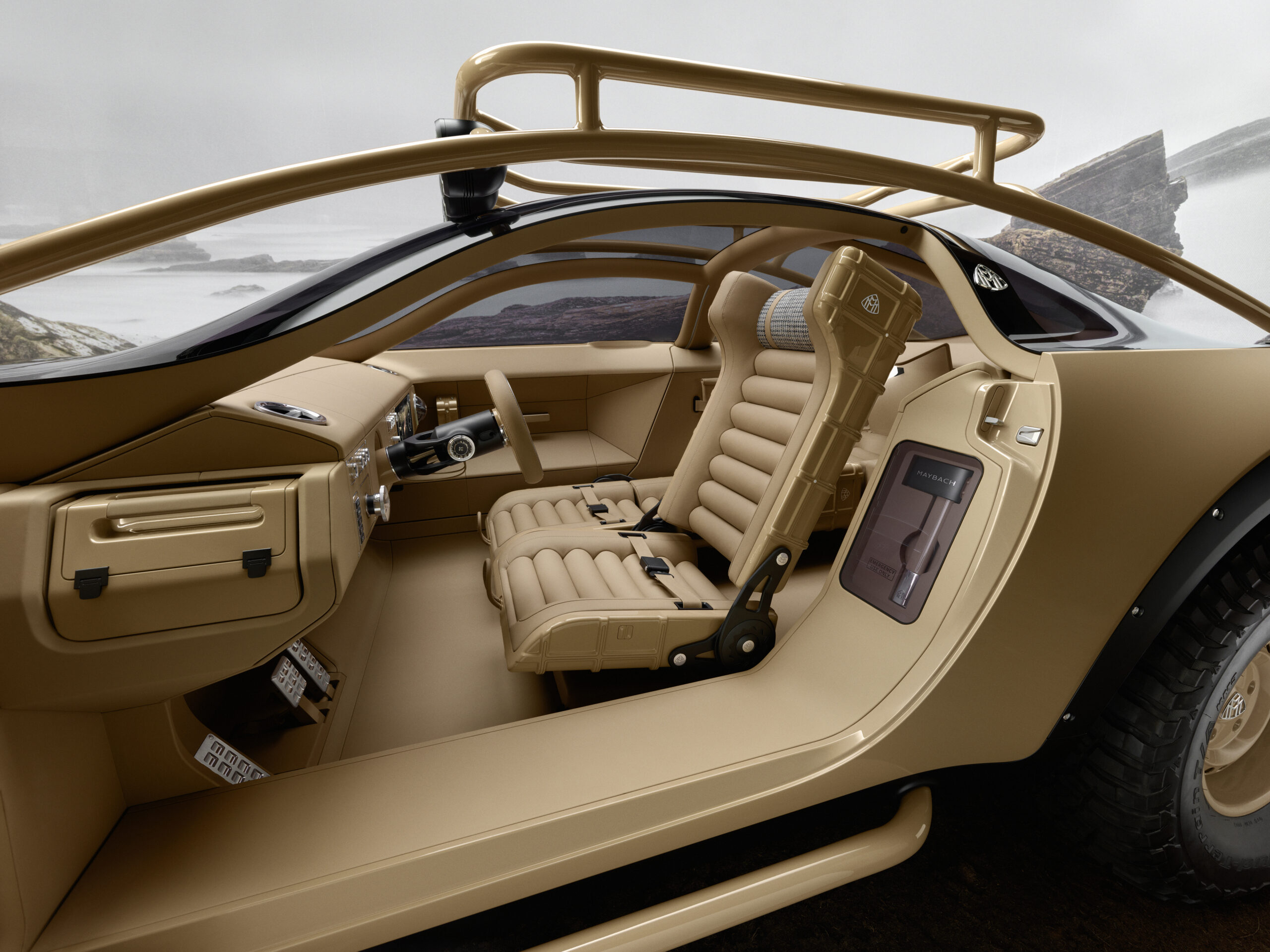 Mercedes has turned to partnerships with innovators and icons in various fields. People like Lev Tanju, who founded streetwear brand Palace, have collaborated with the automaker for a collection of cars and apparel. Proenza Schouler has worked with the brand to create a limited-edition capsule collection of clothing and accessories. "By working with cultural pioneers, we can create unique brand experiences with new audiences," Fetzer explains. "Only in this way can we become a credible and authentic part of their lifeworld and create an emotional bond and evoke enthusiasm for the Mercedes-Benz brand." More recently Mercedes teamed up with Virgil Abloh, the late fashion designer and artistic director at Louis Vuitton and Off-White founder. "Virgil was a leader in the field of fashion, art, and design, and had such a holistic way of approaching design," Fetzer observes. "It was not just about the product itself, but the storyline and narrative built around it."
In 2020, Mercedes chief design officer Gorden Wagener and Abloh connected the dots on Project Geländewagen, a racing-inspired version of the iconic G-Class SUV. Although the automaker has drawn up and fabricated plenty of concept cars over the years, it has not once reimagined the rugged and tough G-Class as a circuit-ready racer. It was beyond cool. Abloh "continued to push the creativity of our respective fields," Fetzer says, making him the perfect fit for Mercedes-Benz. "It was definitely important for us to move the design conversation on from Project Geländewagen, but we wanted to ensure we were taking our collaboration to the next level with Project Maybach."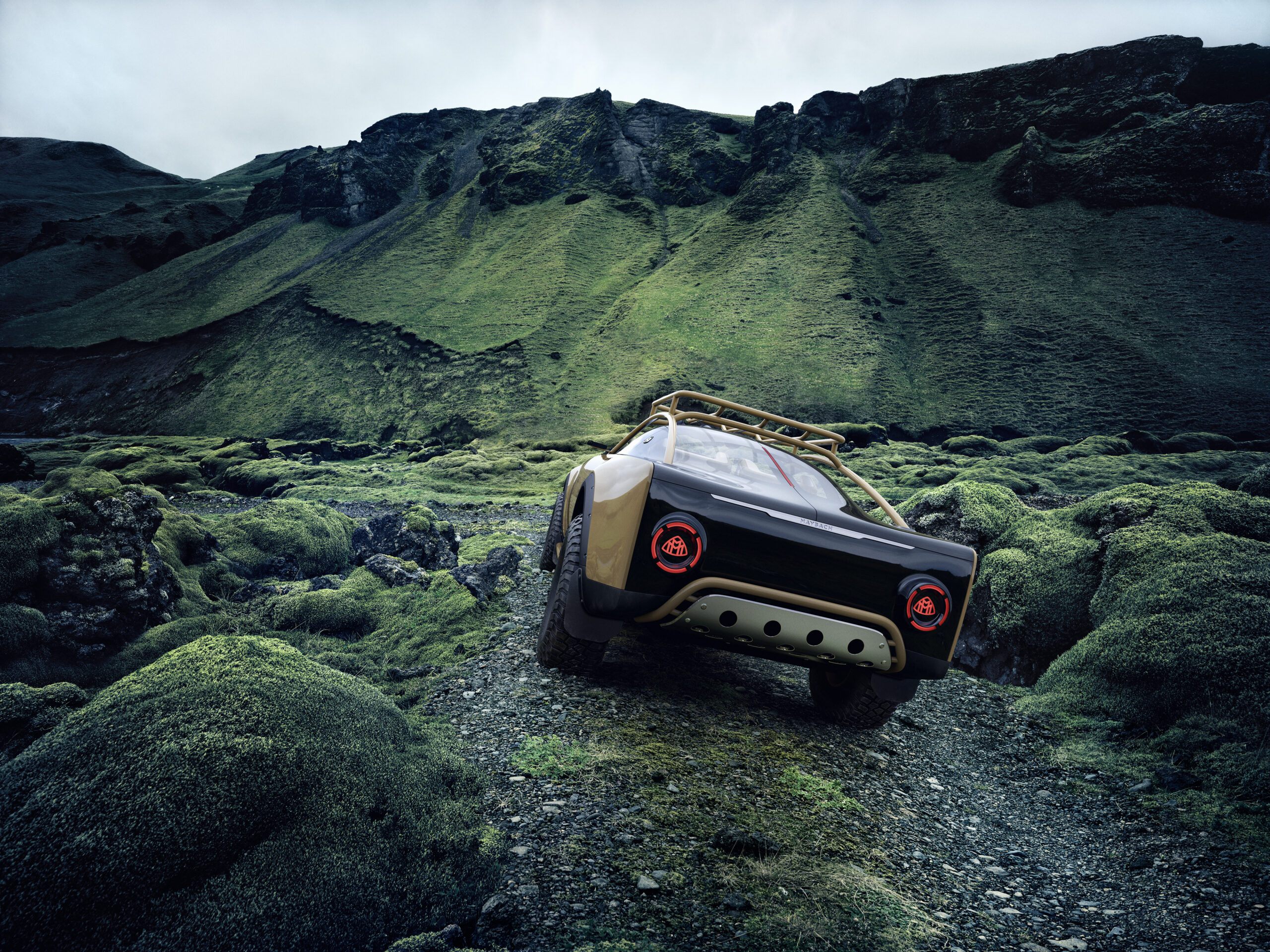 Project Maybach debuted soon after the designer's death. The massive electric coupe didn't feature the sleek, smooth styling Maybach was known for but instead loaded the fenders up with huge off-road tires, introduced an exterior roll-cage, and added a roof rack. It was a direction that had never been considered until Abloh showed up at the automaker's doors. "Virgil was a huge car enthusiast," Fetzer says, "and he brought in interesting new perspectives, a question-everything approach, which he will most definitely be remembered for."
Project Maybach was designed alongside an actual, limited-edition road car, called the Maybach by Virgil Abloh. Only 150 examples will be built, each featuring the same two-tone, black-on-tan paint job found on the Project Maybach concept car, in addition to a completely customized interior adorned with Mercedes-Maybach and Virgil Abloh logos. "Teaming up with Virgil was a unique and inspiring journey on Mercedes-Benz´s idea of zeitgeist, co-creation, and contemporary luxury," Fetzer says.
Naturally, a capsule collection of stylish apparel also debuted, further connecting Abloh to Mercedes-Benz. "Developing purchasable elements was key for both parties to moving the cooperation forward," Fetzer explains.
Cars can inspire, but only if they land a connection with their audience. By collaborating with brands, designers, innovators, and icons in various industries, Mercedes-Benz can transcend being just an automobile company and present itself as a complete luxury brand.
"Our aspiration is making the brand tangible in an extraordinary way," Fetzer says. To make that happen, it must follow the path Abloh set out and question everything. This creates friction, which leads to intrigue and eventually desirability. With this philosophy, there's no doubt Mercedes can continue a new generation of luxury through cars, digital offerings, apparel, and more.