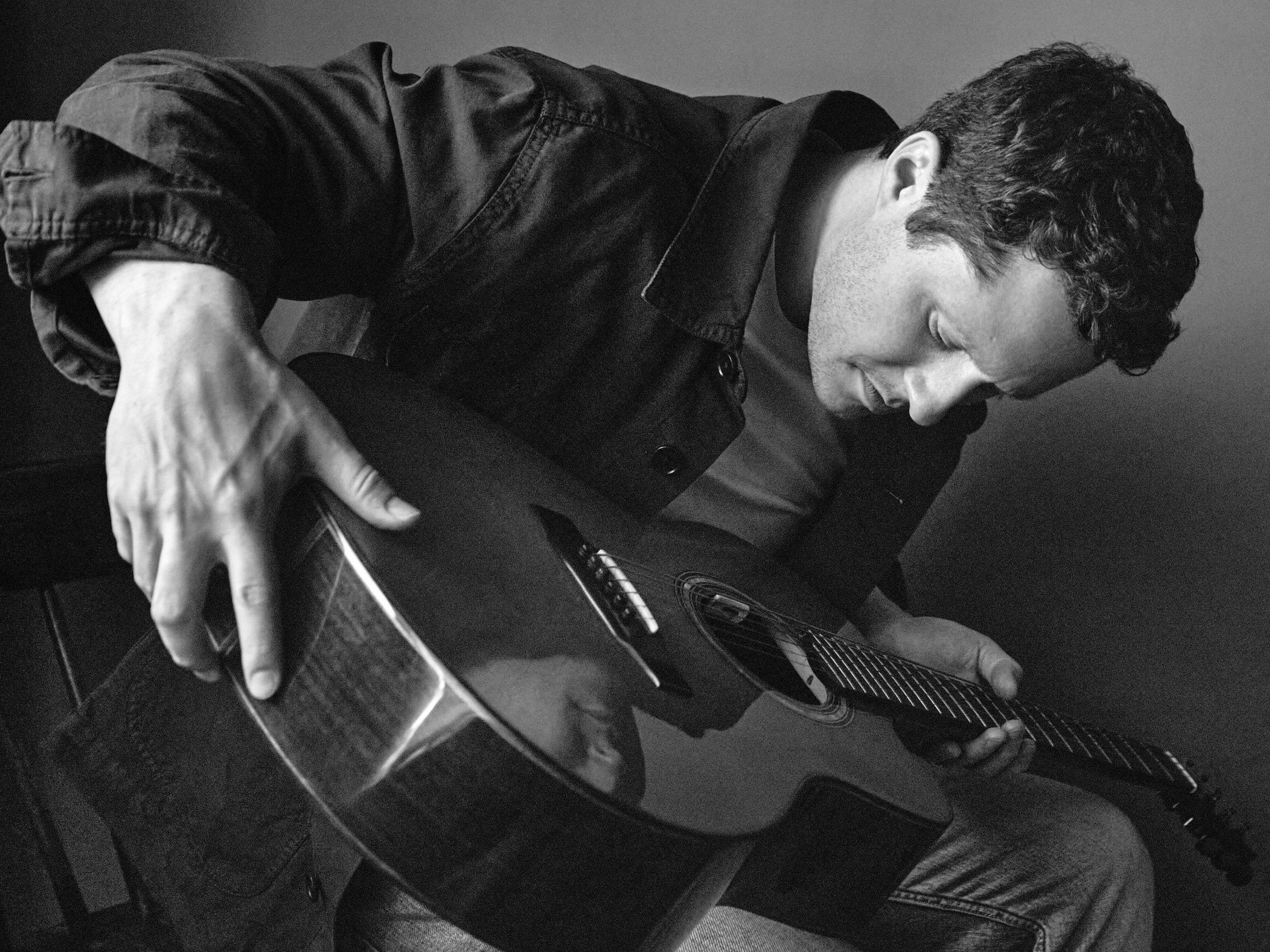 Noah Reid on Switching Gears and Making Adjustments
From Schitt's Creek to a Broadway debut, the screen and stage actor is now pouring his emotions into music.
When Noah Reid appears on our video chat, he's sitting in what looks like the prototypical New York apartment with a gallery wall obscured by lush monstera plants. The Toronto native has been staying at a friend's place in Queens during his run in the Tony-nominated Broadway show The Minutes, which has earned rave reviews, though Reid ignores them. To his right sits the cover of his third album, Adjustments, which features boarded-up storefronts, an image of a period marked by immense change. "During the pandemic, the visual texture of neighbourhoods changed so much," Reid says of the inspiration behind the eerie album art. "So many businesses that didn't make it through, the boarded-up stores, they became part of the tapestry of the streetscape, certainly in Toronto, and I'm guessing in a lot of places." He wonders what happened to the owners. "If you had to close your business, where would you go? What would you do?"
Reid starting writing songs for the album, the follow-up to his sophomore effort, 2020's Gemini, before the pandemic, but when the world locked down, his Gemini tour was cancelled. It was just a month before the final episode of Schitt's Creek aired. The beloved sitcom became a cultural phenomenon, winning a record number of Emmy Awards plus a Screen Actors Guild Award for Best Ensemble, and made Reid a star as Patrick Brewer, the love interest to Dan Levy's character, David.
Lockdown was an intensely creative time for Reid, if a trying one. "I was staying up way too late and just couldn't differentiate the hours of the day," he says, his casual approach to making music allowing him to hone his voice without the noise or pressure of a major label. Recorded live at Toronto's Union Sound Company and produced by Juno Award nom­inee Matthew Barber (who also collaborated with Reid on Gemini and his 2016 debut album, Songs from a Broken Chair), Adjustments came to life over a series of sessions with musicians including Bahamian guitarist Christine Bougie and Great Lake Swimmers drummer Joshua Van Tassel. The result is an intensely personal, emotionally raw examination of our new, uncertain reality. "Everyday," the effervescent album-opening lead single, encapsulates Reid's headspace during the making of the album. "I wrote that song in the early days of the pandemic, when I'd look out the window at this park that's usually full of kids and families but now was totally desolate," he says. "It came from a feeling of being forced into a sort of loneliness and not really knowing what to do about that."
Reid knows his genre of music isn't exactly made for radio play. Alt-rock isn't the most culturally relevant right now, he says. "I'm not trying to write hit songs. I just am writing from my own perspective." Unlike in Hollywood or on Broadway, where producers, development executives, and casting directors determine actors' fates, having full creative control over his music is paramount. So what is Reid's perspective? "Finding that undercurrent of adjustments," the artist says. "Sometimes the adjustment is about kind of letting go of what you can't control, and sometimes it's about trying to try to put a better foot forward."
Reid, 35, was born in Toronto to visual artist parents and began performing in local theatre productions as a young boy. A sensitive kid with energy to burn, he sang in his school choir, played on sports teams, and did typical extracurricular activities. But at the same time, he says, "I was going off and doing these other things that felt special and creative," for which he sometimes felt isolated from his peers—feelings he explores on the song "Left Behind." He originally thought the song was about the end of Schitt's Creek, he says, but now feels it has more to do with "deeper-seated feelings of being left out of things or moving through different groups of people when you're involved in these casts." He and Levy remain close. "We had so much stuff together, and that became a real foundation of a really loving, trusting friendship," Reid says. "And you know, that on-screen partnership, we had to really rely on each other and build that trust with each other. A lot of projects, I've taken a few friends with me from each thing, and Schitt's Creek, it's just that special thing where if I'm in the same place as any of those people, that's a terrific day for me."
_________
Noah Reid knows his genre of music isn't exactly made for radio play. Alt-rock isn't the most culturally relevant right now, he says. "I'm not trying to write hit songs. I just am writing from my own perspective."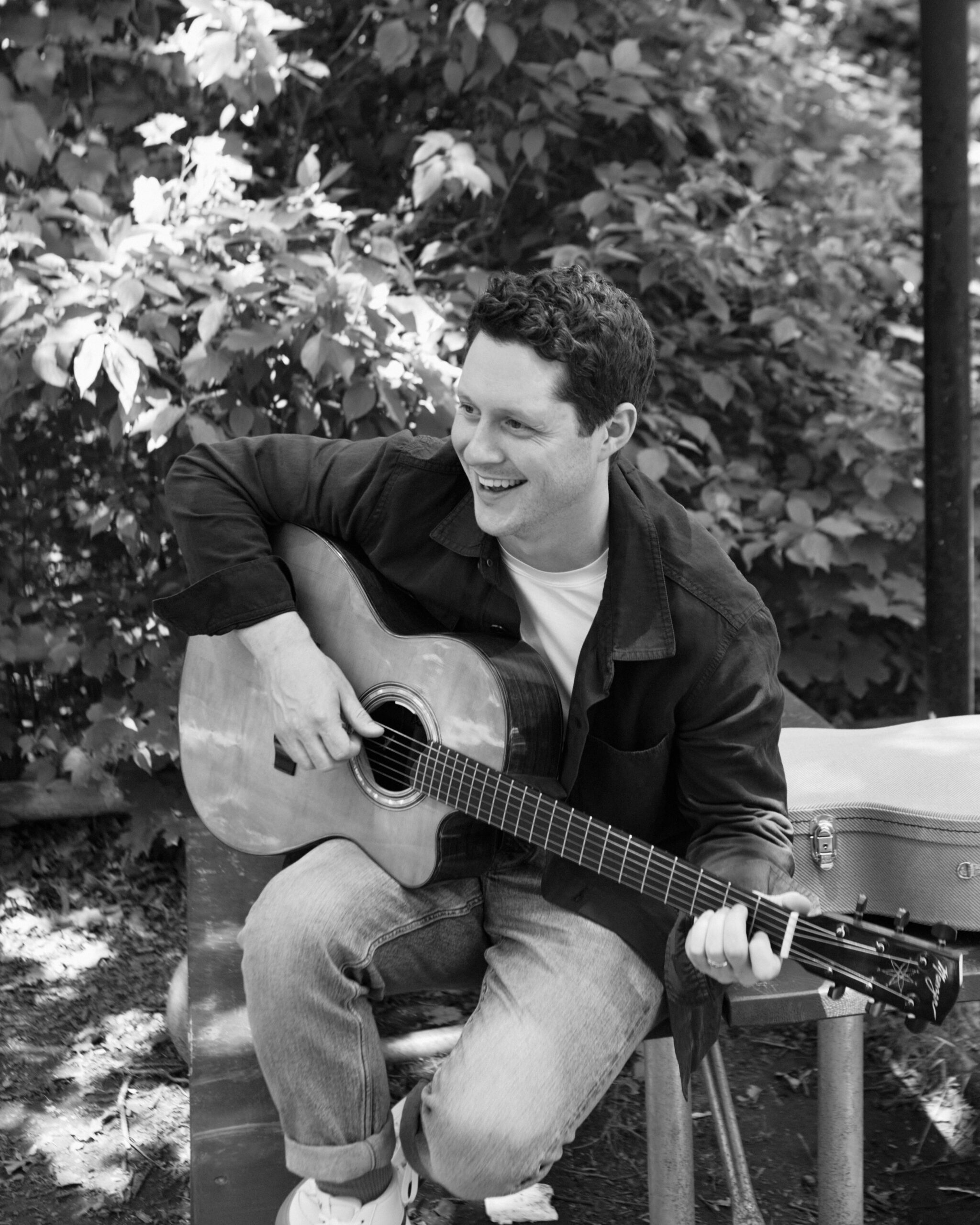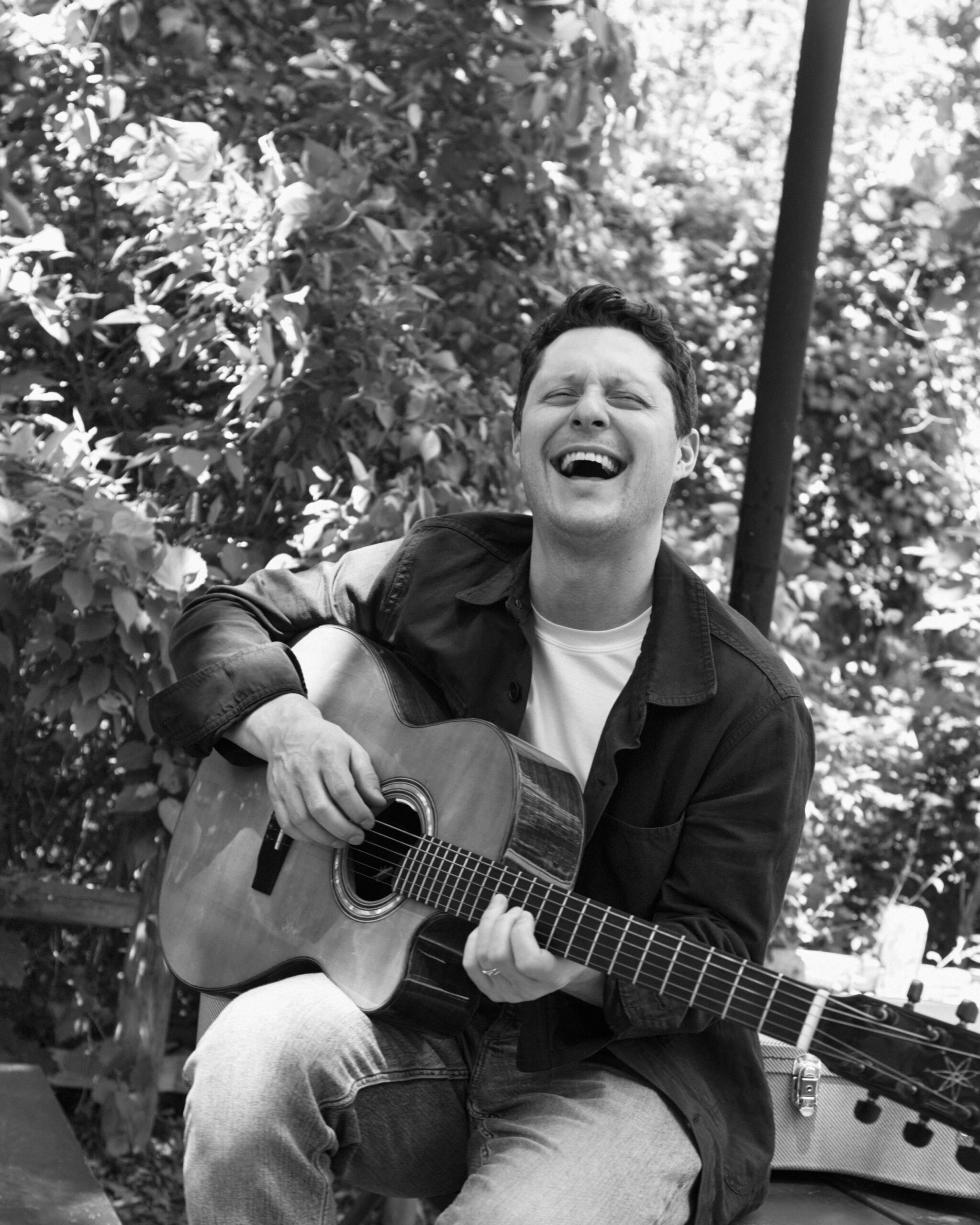 A graduate of the National Theatre School of Canada, Reid is a rare example of a child actor who made it to the big leagues. His disarming sincerity recalls the wholesome affability of his Schitt's Creek character. "I don't consider myself famous," he says. "I know some famous people. They live differently from me." Recently, in New York, Levy asked him how he's been handling his new-found celebrity after the premiere of The Minutes. "That guy can't walk down the street," Reid says of his famous friend. "I can walk down the street, and maybe people are, like, 'I know you from somewhere.'"
Despite his current stardom, Reid has found his fumbles more meaningful than his successes. "I think some of the best moments in my life have been when things professionally weren't working out," he says. "And I found things that grounded me—relationships and an understanding that you can contribute to the world around you and your community in ways that don't involve people clapping for you or inviting you to fancy parties and stuff." This healthy remove from Hollywood excess feels like a more honest place to make music audiences can relate to, which is more important to Reid than commercial success or industry praise. Not that they are irrelevant, but "now, interestingly, professional success is abundant, and it's a hard time to focus on it because I've got other family matters that I value more deeply," Reid says. "And so that kind of balancing act can be really tricky."
As his run in The Minutes ends, Reid is adjusting to his new gig: fatherhood. And he's approaching it like he has everything else that's come his way: with a level head and grace. "I've always had a sense that rolling with the punches is important, that things are going to come and go," he says. "I don't get too high, don't get too low, just be chill. Take what comes and try to do what you can with it. There's always another day. If that thing doesn't work out, there'll be something else."