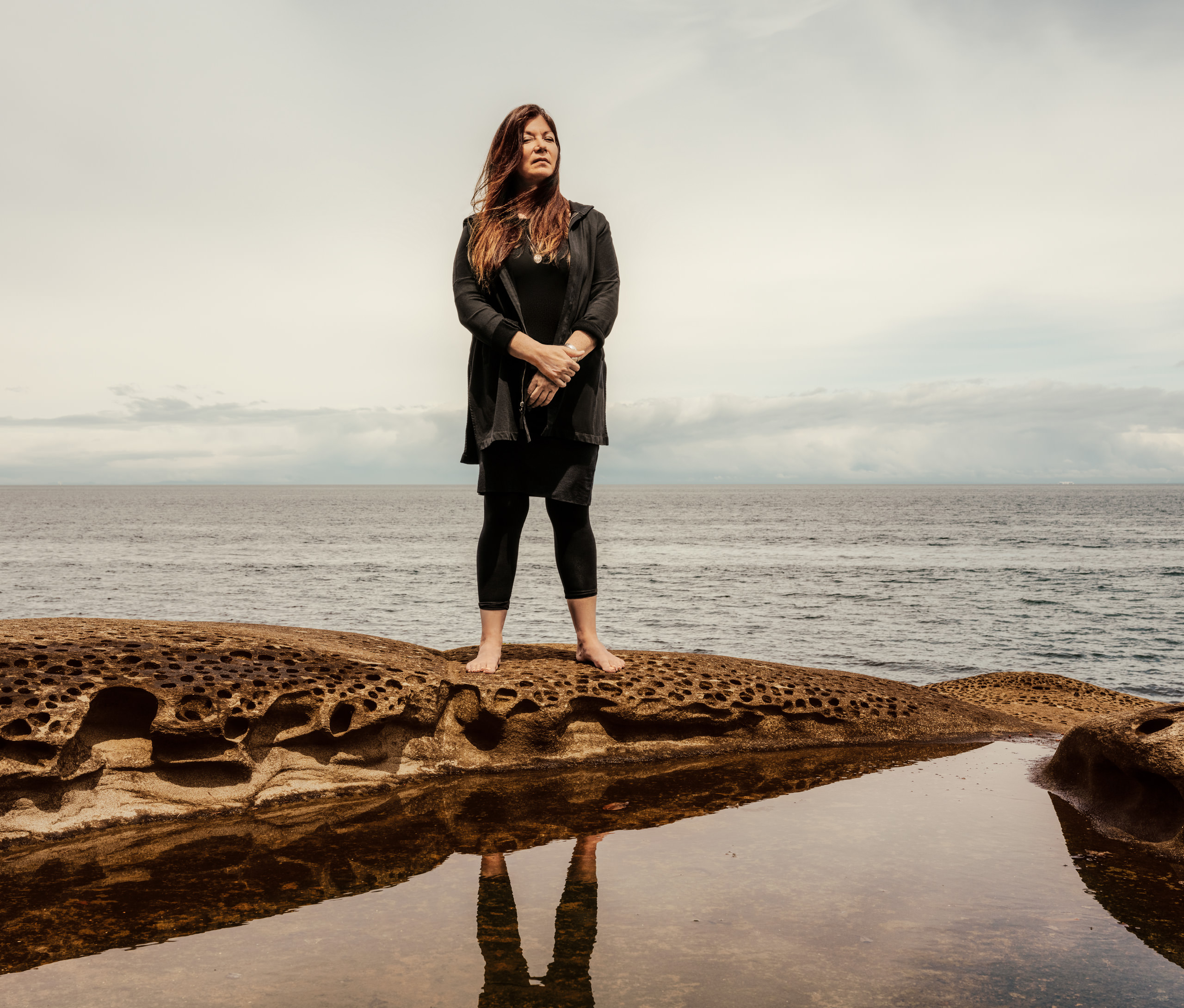 Marie Clements on the Absolute Necessity of Storytelling
The stage of place and person.
A Marie Clements play moves like a poem across the stage, unspooling metaphors in sound and light, movement and dialogue. The Métis Dene writer and director's works are experiments in structure and form, blending Indigenous storytelling with Western theatrical devices. Tiptoeing beyond the realms of convention, Clements' storytelling demands fluid imagination. Here, time bends forward and backward, characters are personifications of elements, and histories are told anew.
"I'm attracted to storytellers who are able to tell a story in a different way, in a structure that unsettles you," Clements explains above the pre-lockdown bustle of a busy Vancouver coffee shop. There is a strength in this complexity, a gentle pushing of the audience to meet the story halfway—to transcend passive viewership. Her acclaimed 2002 play Burning Vision, a drama that begins with Indigenous uranium miners in the Northwest Territories and ends with the bombing of Hiroshima and Nagasaki, is told in four "movements." Set across a stage separated into four quadrants, the play follows the journey of uranium as it crosses four nationhoods and elements, from the lands of Port Radium and the fires in the refineries of Port Hope to the waters of New Mexico and, finally, into the air before dropping as an atomic bomb in Japan.
The story is an artful commentary on the interconnectedness between Indigenous and Japanese history, weaving threads between their trauma. Dene miners were exposed to radioactive ores while digging up the uranium for the federal government. Years later, many of these miners would die from various cancers. The level of exposure was "comparable to taking a chest X-ray every week for a year with an old machine," according to a 1998 article in the Calgary Herald.
The play, which won the Canada-Japan Literary award, is structured like a "shifting Rubik's Cube," says Clements—tangential pieces of the story move alongside one other until they click into place. "Somebody paid me a great compliment once when they saw Burning Vision, and I didn't think of it as a compliment at the time, but they said, 'I just don't get it,' " recalls Clements. "Maybe eight days later, they called me and said, 'I was just walking, and I got it.' I loved it." For Clements, things don't come together until the precise moment they're supposed to.
"I was forever curious about Indigenous stories that reflect that we've also been a part of the world for a very long time. We are a part of history and a part of the future." — Marie Clements
Few can get away with this methodical form of abstraction with as much dexterity as Clements does. Born in Vancouver, the writer has been penning plays since 1993, both imbuing the locality of her home within her worlds and exploring the factions of Indigeneity in the context of, or in contrast with, other cultures. Her first play, Age of Iron, is an adaptation of Euripides' The Trojan Women wherein she infuses Greek mythology into the streets of the Downtown Eastside in Vancouver. Set in the "Urban Troy," the play contextualizes the fall of Troy—and the struggle of Trojan warriors for survival amidst a losing war—with the lived histories of Indigenous Peoples. Classical and colloquial languages dance alongside each other in the dialogue, and casual references to Whistler and the No5 Orange nightclub slip in smoothly.
With Burning Vision and Age of Iron, Clements weaves stories of Indigenous experiences into histories and mythologies often seen as separate to these accounts. Yet, as Clements' work shows, Indigenous and non-Indigenous histories are intertwined across time. "I was forever curious about Indigenous stories that reflect that we've also been a part of the world for a very long time. We are a part of history and a part of the future," she says. "Those stories we don't get to hear, they're just waiting to be told."
Beyond her own writing, Clements founded Vancouver-based Urban Ink productions in 2001, an Indigenous and multicultural theatre company, to provide a space for minority voices to tell their untold stories. For Clements and many other playwrights, storytelling is at the root of change. "What's so inspiring is writers that risked everything to tell the truth so the world could change a little bit from that truth," says Clements. "I don't think we can create change without people feeling anything. We're not great at empathy and the ability to understand somebody else's circumstances. I think we have to be moved to change."
A career in the arts was not part of Clements' initial plan, though a similar quest for truth motivated her to study journalism at Mount Royal University in Calgary with the intention of becoming a foreign correspondent. A fated theatre course in her second year swept her onto a new path, however. "It was very difficult to be unbiased," she says of her journalistic plans. Stories, Clements found, could be avenues to truth. The stage is a voice, and to speak as an Indigenous person is an act of activism. "It's that simple. You're in a place where you previously were not allowed to be."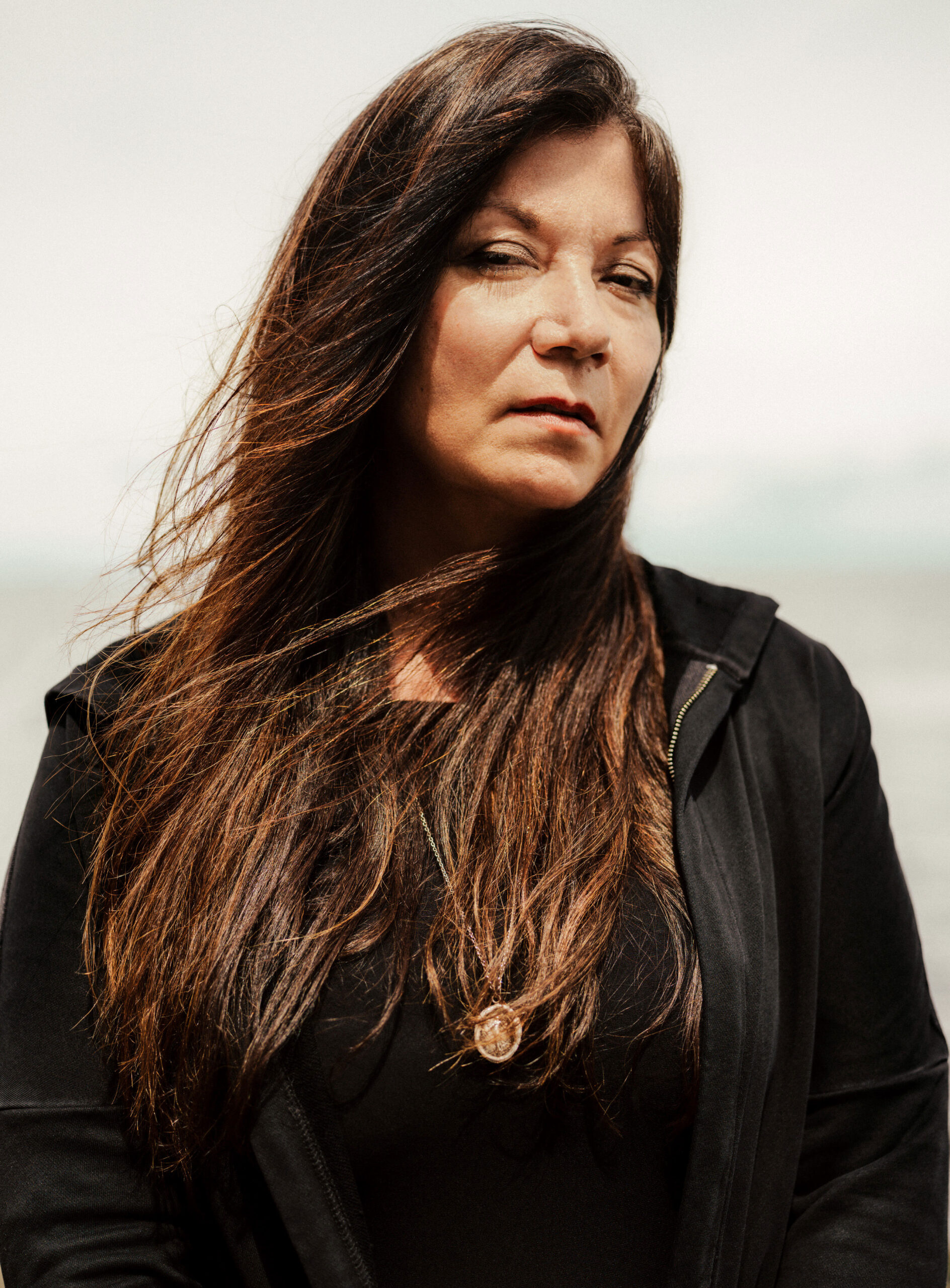 But more spaces are recently being carved out for under-represented voices in the art world, says Clements, citing changes in policy, mandates, and funders. "What that allows is the opportunity for other stories to come in [to show] that there is more than one point of view in the world," she explains. "There's still a long way to go, but you can kind of feel a shift, the doors are opening a little bit. There's a lot of great stories that are going to be told now that were suppressed before."
Clements' works speak for themselves as moving pieces of activism, yet are firmly rooted in a humanistic sentimentality, with powerfully written characters that stick with you long after the story has ended. "In the beginning, you're very separate from your character, but as you get into it more, you kind of fuse. I love that writers get caught in the story, you're in that world," she says of her process. "As a writer, you're trying to get to the humanity of every character and every circumstance, and in some ways that comes first."
Perhaps her most poignant work is centred on the epidemic of missing and murdered Indigenous women and girls. The Unnatural and Accidental Women, her 2000 dramatization of the lives of 10 Indigenous women who were murdered by serial killer Gilbert Paul Jordan in the 1980s, is a surrealist play leveraged by a masterful use of multimedia and Indigenous ancestral knowledge.
The play takes its name from coroner reports that stated the deaths of these women—who were all found with dangerously high blood-alcohol levels—as "unnatural and accidental." Infused with Clements' signature razor-sharp wit, she prods into the layered sexism and racism surrounding these cases, the media's problematic portrayal of Indigenous women, and the day-to-day experience on the streets of Vancouver's skid row. Last year, the play introduced the National Arts Centre's Indigenous Theatre season in Ottawa; 20 years since it was penned, the story still sustains an urgent relevancy.
Unnatural & Accidental, the film version of the play released in 2006, marked Clements' first foray onto the screen from the stage. "It was like writing in a different language," she says of adapting her words into a screenplay. "But I really loved doing it. There's something so gratifying to get to a place where I'm not seeing it as a play [any more]. Like when you watch dancers [practise] the same steps over and over again, and they have to learn it and get it in their body. Then they suddenly lift up as if everything is in, and now they're just free, even though it took all that discipline [to get there.]"
Clements' first narrative film as a screenwriter and director, Red Snow eschews conventional structure in the same way her plays do.
In realizing her latest film, Red Snow, released last year, Clements' discipline was tested vehemently: the film took nine years to be made and was filmed across the harsh tundra of the Northwest Territories and British Columbia's scorching Interior. Clements' first narrative film as a screenwriter and director, Red Snow eschews conventional structure in the same way her plays do. Jumping back and forth in time, the story, which follows a Gwich'in soldier kidnapped by the Taliban in Afghanistan, must be steadily pieced together by the audience. "I think we all live in the past, present, and future in one day," says Clements of her audience's ability to follow her disjointed timelines. "We're living in this world naturally, where our being is able to process three tenses at one time. So it makes sense that we can recognize that in film."
Red Snow, whose numerous awards include Most Popular Canadian Feature at the Vancouver International Film Festival and Best Direction at the Vancouver International Women in Film Festival, was inspired by a photo essay on the Indigenous peoples of Afghanistan. Struck by their physical similarities with her own family, Clements set out to tell a story about the parallels between Indigeneity across the different cultures. "Any character is influenced by the land they're on and where they come from. I was really curious to understand another culture. It's some way to be allowed into another world."
Throughout the film, we see micromoments of these connections: a comment about how a bombed school in Kandahar resembles a residential school or the parallels of trauma between the Afghan war and the historical experiences of Indigenous Peoples. Writing in four languages—Gwich'in, Inuvialuktun, Pashto, and English—Clements leaned heavily on translators and culture keepers for authenticity. "That process helped us ground the characters in their own realities, and there's integrity to that," she says. It's this attention to detail that makes for a pleasurable sort of perfectionism for her. "I love that bizarre agony over every frame or every word."
Still, perfection is not an absolute term for the writer. "A lot of people like to talk about the well-made play or screenplay, but I think people have a unique idea of how they express themselves. We could all write a story about this teapot, and who knows what our stories would be?" she says, gesturing to the teapot on the table in front of us. "And that's only dependent on who we are. I love that it's not about writing the well-made play, it's about knowing yourself. Knowing your world so that you can articulate it."
For Clements, stories, in all their unique forms and perspectives, are an absolute necessity; they must be told as much as they must be heard. "Our souls are storytellers," she says with a slight smile. "We need them to exist, to breathe."
_________
Never miss a story. Sign up for NUVO's weekly newsletter, here.