Torque: A New Toronto Dance Series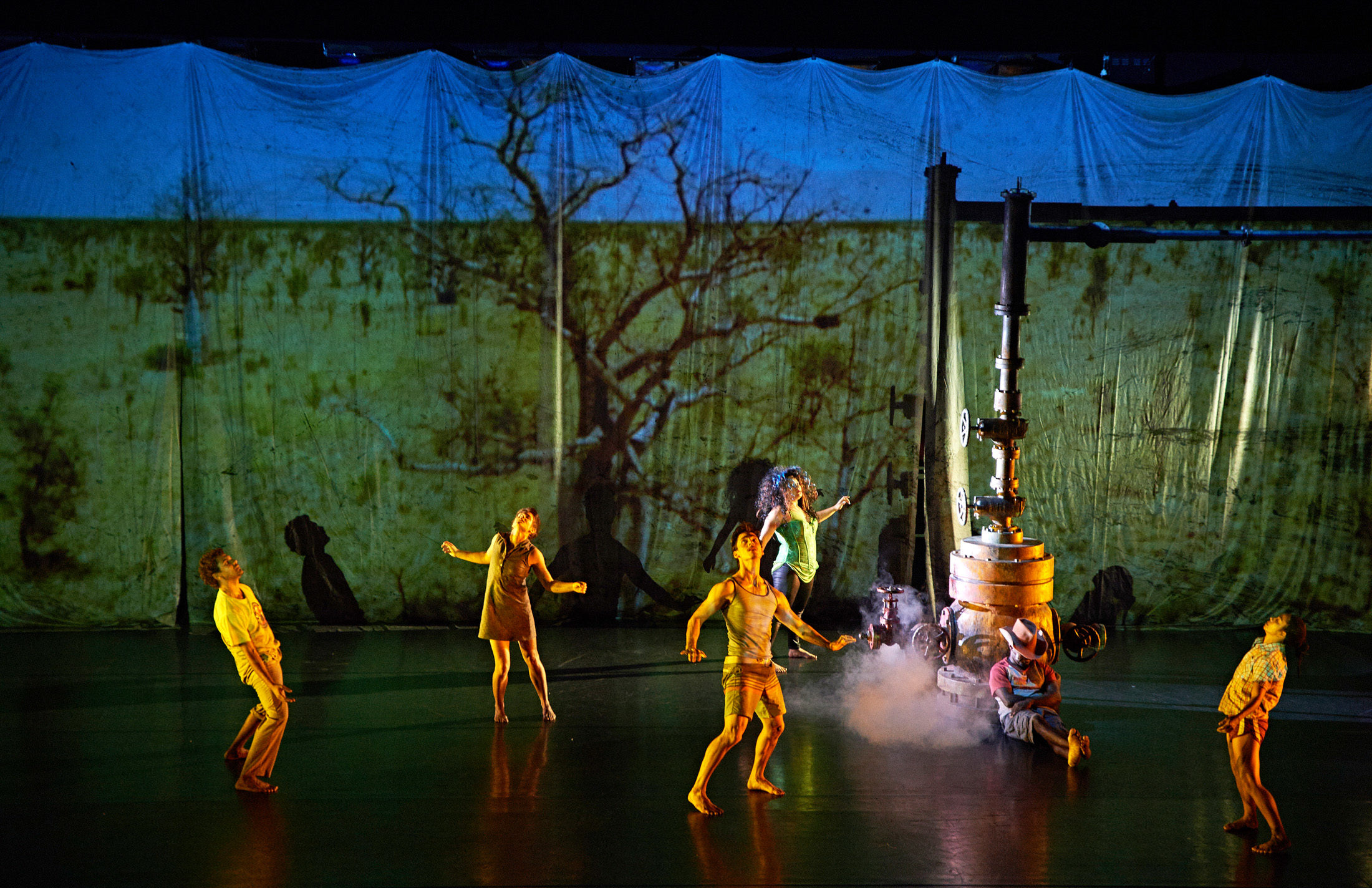 A new and exciting dance series devoted to female dancers and choreographers launches at Toronto's Harbourfront Centre this fall. The series, entitled Torque, will feature five premiere performances created by visionary female choreographers from Canada and around the world. Conflict, tension, a search for peace, and outlets for personal expressions of creativity are among the ideas to be daringly and energetically explored through contemporary movement.
"The women selected for this new dance series are exploring the limits of dance and what that means today in 2018," says Nathalie Bonjour, program curator and Harbourfront Centre's acting director of performing arts. "They are examining the body, the female body, and how work we see on stage can address and purpose solutions for the issues we are dealing with now as a society.
Leading the stellar line-up is contemporary dance icon Louise Lecavalier, known for her work with the former Montreal dance group La La La Human Steps, who choreographed and will perform alongside Robert Abubo in Battleground. Both a virtuosic solo and duet in which performers duke it out in a boxing ring, this highly anticipated show runs at the Fleck Dance Theatre for two performances only, October 5 and 6, and is expected to sell out. Marrugeku, Australia's leading Indigenous intercultural dance theatre company, follows with the Canadian premiere of Cut the Sky, also at the Fleck Dance Theatre, on November 23 and 24. A multidisciplinary work in five acts, this meditation on climate change and the global refugee crisis features poems written and spoken by Edwin Lee Mulligan, songs from soul singer Ngaiire and original choreography by Dalisa Pigram and Serge Aimé Coulibaly.
"I think that there's a growing recognition of the power of the female choreographer."
Making a return visit to Harbourfront Centre after a year's absence is the acclaimed Danish dancer and choreographer Kitt Johnson with the Toronto premiere of Post No Bills, a dynamic solo exploring what the artist calls, "the transformative power of crisis". Johnson will present it under the aegis of her Copenhagen-based company, X-Act, at the Harbourfront Centre Theatre, February 8 and 9.
A rising talent from Quebec, choreographer Mélanie Demers is next up with the Toronto premiere of Animal Triste, a study of how natural and human forces intertwine, at Harbourfront Centre Theatre from April 11 to 13. Concluding the series is Toronto choreographer Heidi Strauss with the world premiere of Lot X, a site-sensitive work (and Harbourfront/DanceWorks co-production) that will unfold at various locations at and around Harbourfront Centre Theatre, including the underground parking lot, from May 29 to June 2.
"I think the really exciting thing about Torque is that it's bringing together female choreographers from Quebec and around the world and I am thrilled to be part of it," Strauss says. "I think that there's a growing recognition of the power of the female choreographer."
The Torque performance season begins October 5, 2018 and ends June 2, 2019. Tickets can be found here.
_________
Never miss a story. Sign up for NUVO's weekly newsletter, here.