Multnomah Whiskey Library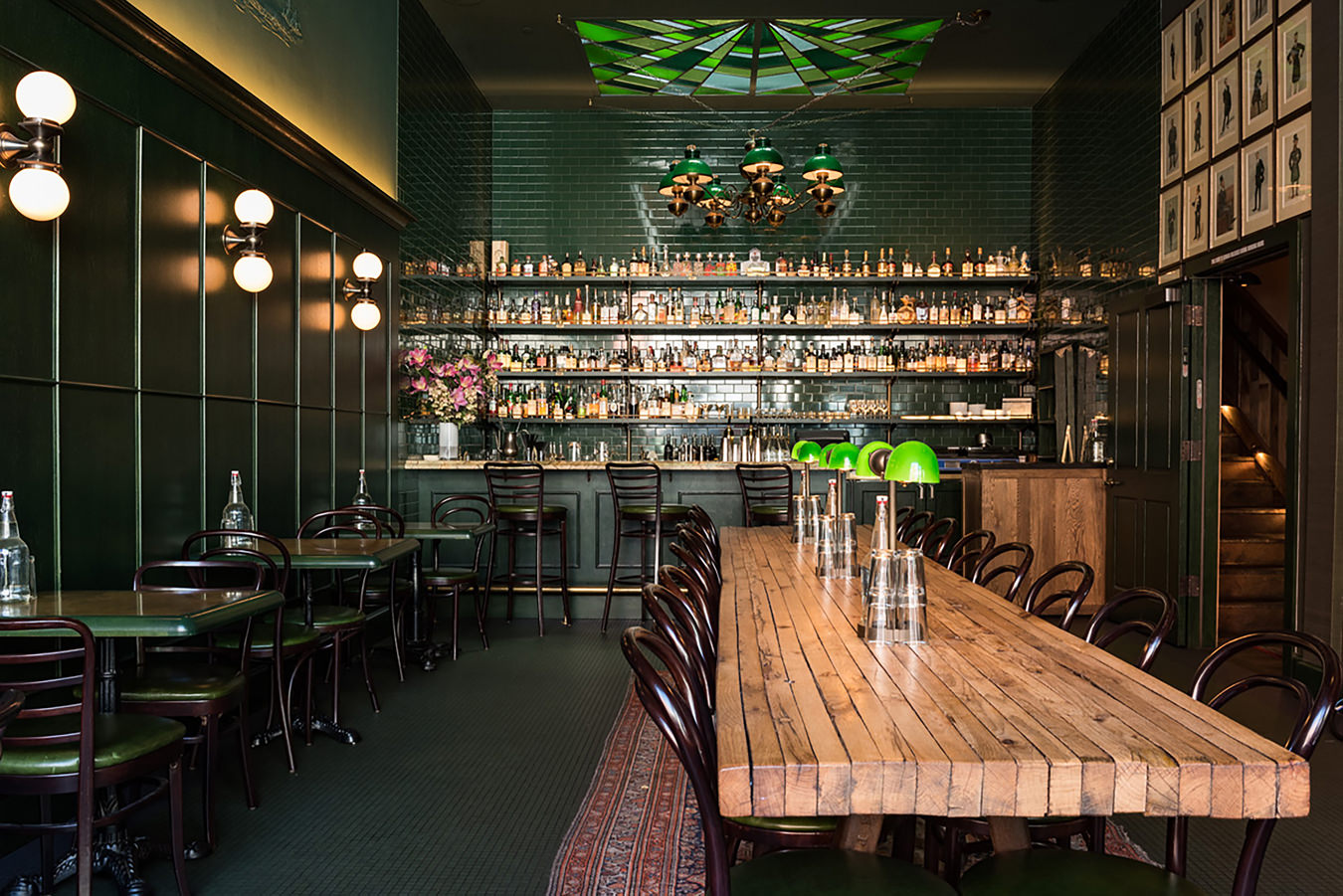 If Multnomah Whiskey Library were a book, it would be a choose-your-own-adventure novel—with 1,700 spirited options. That's how many different bottles line the shelves of Portland's beloved downtown establishment. No need to feel overwhelmed, though; even the cautious will find satisfaction here. "We have over 70 original cocktails, [but] far and away our most popular is the Old Fashioned," explains general manager Stephen Price.
Multnomah Whiskey Library began when founders Alan Davis and Greg Goodman converted a 6,000-square-foot piano store into a bar, opening its doors in 2013. It is now lauded as one of the country's best whisky bars—there are typically about 1,000 different whiskies on offer—and a visit to the Library is far more experiential than your typical night out.
First, as co-owner Davis explains, reservations are for members only and everyone else is seated on a first-come, first-served basis. If someone must be guaranteed a table for a special occasion, or if they are travelling through town, the Library offers a "Hall Pass", which grants non-members the ability to make a one-time reservation. "The membership piece only came into play insomuch as it seemed the most efficient way to determine our target demographic," says Davis, noting that its intention is for relationship-building opportunities rather than exclusivity. Still, there is a gentleman's club ambience in the parlour with its vest-wearing staff stirring cocktails and pouring spirits tableside. The decor incorporates chandeliers, glassware, and antique furnishings sourced from auctions in the U.K., with the rest locally made; this is Portland, after all, where local artisanship is revered.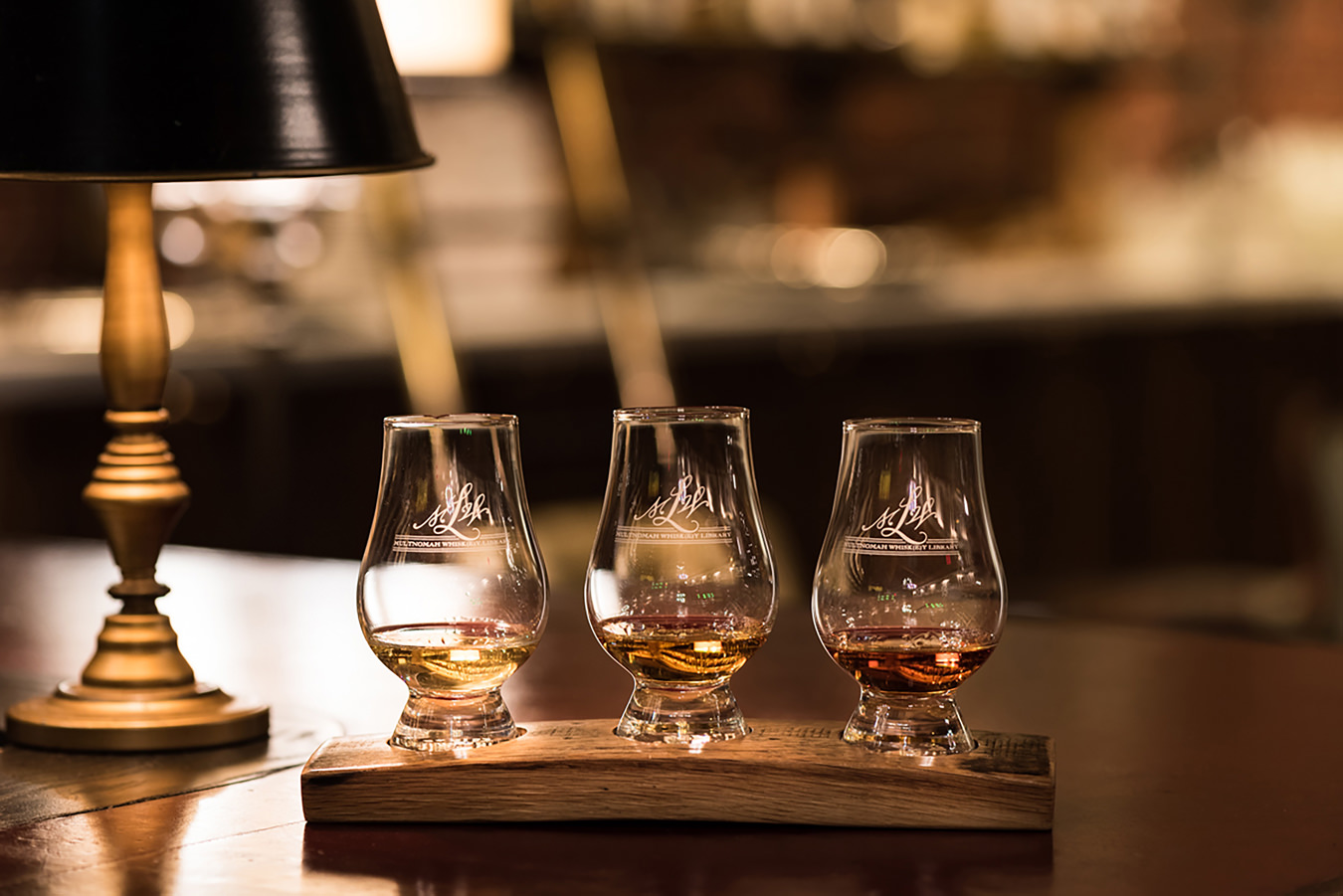 To that end, a range of Portland craft breweries are represented behind the bar for non–whisky drinkers. General manager Price details a recent brewery collaboration that centred on a specially selected Park Borderies cognac barrel. "After the cognac was bottled, we sent the barrel to one of our local distilleries, Clear Creek, and had them finish a barrel of their McCarthy's Oregon Single-Malt Whiskey in the ex-cognac barrel [to be sold] only at the Library," he explains. After the whisky was removed from the barrel, it was used again for an aged beer (also sold at the Library) by a local Portland brewery called Widmer Brothers.
Still, the focal point is the unique and wonderful whisky portfolio. Make a selection and it will likely be hand-fetched from the shelves by a bartender who lithely climbs a moving ladder with conviction. Top-shelf aficionados will appreciate the rarest whisky—a 40-year-old single-malt from Scotland's Ladyburn distillery. High rollers should take note of the priciest pour, The John Walker, a limited bottling from Johnnie Walker, which costs $834 (U.S.) per glass. And whisky neophytes? Tap the encyclopedic knowledge of Library staffers for a recommendation, or go straight for that Old Fashioned.
_________
Never miss a story. Sign up for NUVO's weekly newsletter.