Brazilian Songstress Bebel Gilberto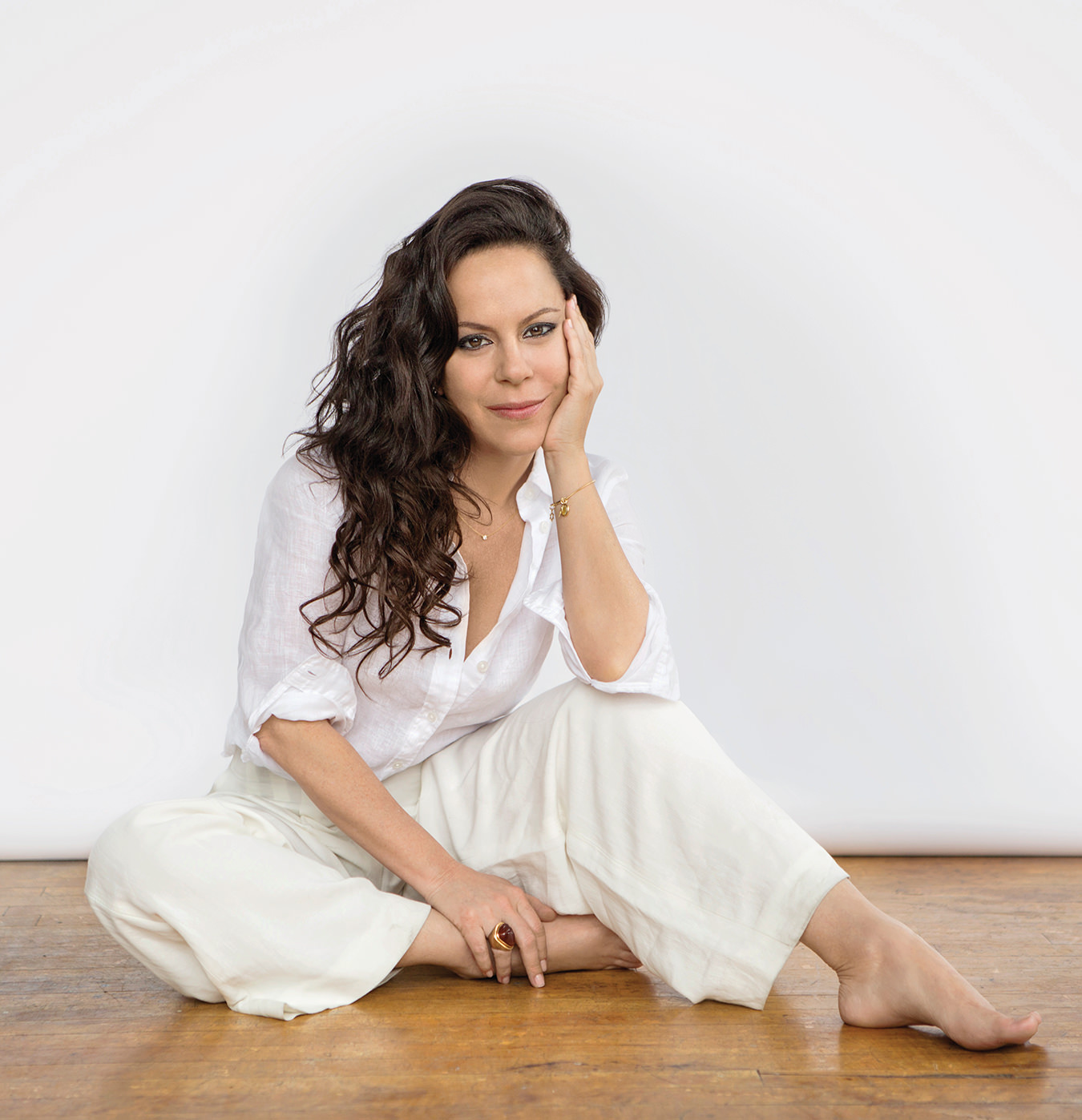 Bebel Gilberto may have grown up the daughter of João Gilberto, the father of bossa nova, but when it came to appreciating her dad's artistry, she was a typical teenager. "He'd be playing guitar and I'd tell him, 'I want to hear something different!' " she recalls, "and I'd turn the radio on."
What she heard over the airwaves informed her style—a lush fusion of bossa nova, dance, and pop—every bit as much as her musical DNA from her father and composer/singer mother, Miúcha. "On Brazilian radio, they played a lot of American music. It was the time of disco, so I had a lot of disco influence, like Earth, Wind & Fire," she says. Though born in New York, Gilberto grew up primarily in Brazil and later began travelling frequently between the two. A New York resident for more than 20 years, she now calls the city home.
For Gilberto, there was little doubt that she would go into the family business: she made her Carnegie Hall debut when she was nine. She remembers meeting Dizzy Gillespie in the dressing room and seeing Chick Corea and lots of "big, big cats," but, for little Gilberto, "all I wanted was to please my parents. I'd heard the name Carnegie Hall at least 300 times since I was born."
Gilberto learned as much about performing from her mother as she did from her father. "She taught me to harmonize. She did a lot of jingles. That trained my ears very well." She also soaked in knowl-edge from family friends like Brazilian musical legend Antônio Carlos Jobim, best known for composing "The Girl from Ipanema."
"He [Jobim] did three albums with my mom," she recalls. "By the time he was recording with her, I was in New York and I'd hang out a lot with them. They loved to go to restaurants and drink and eat. They'd still be there four hours later."
Gilberto's current album, Tudo (Everything), recorded in Brazil, New York, and Los Angeles, is her first new studio recording in five years, and it comes after a tumultuous period for the singer that included a divorce and breaking her ankle. All these experiences inform Tudo. "The songs were a reflection of things that were happening in my life and the stage I was in the last five years," she says. "I'm much stronger. There was a lot of pain, but I've left it behind." Gilberto considers the album "almost a continuation" of Tanto Tempo, her 2000 U.S. debut.
That album, whose electronic bossa nova introduced Gilberto to much of the English-speaking world, was followed by 2004's Bebel Gilberto, an album that saw her delving into lounge-style arrangements; then 2007's Momento, a mix of bossa nova and several other styles; and 2009's All In One. (Tanto Tempo was nominated for a Latin Grammy, and all of Gilberto's other studio albums were Grammy nominated.)
Gilberto, who voiced the bird Eva in 2011's animated feature, Rio, sings in Portuguese, French, and English on Tudo. The album includes six originals, as well as her reinterpretation of the Jobim classic "Vivo Sonhando", and a languid cover of Neil Young's "Harvest Moon", a tune she first performed at a Young tribute at Carnegie Hall in 2011.
Bossa nova's smooth vocal style relies on sensuality and nuance rather than vocal acrobatics. "It's about simplicity," Gilberto says. "I have a memory of my father always trying to remind me that I shouldn't overdo it: 'Not too much vibrato.' "
Ideally, the paring down strips away any artifice between the artist and listener, so that it becomes, as Gilberto describes it, "my heart singing to you."
Gilberto will spend much of the next two years on the road promoting Tudo. She jokes that she hopes to make enough money by the end of her tour that she can "buy [her] own castle." The whimsical globetrotter even has a location picked out: "In the middle of the sea. I am a mermaid," she says. Sounds like the start of a wonderful new bossa nova song.
Listen to Gilberto Perform "Harvest Moon" live at Carnegie Hall:
Photo by Harper Smith.