Jonathan Adler the Hyper-Eclectic Artist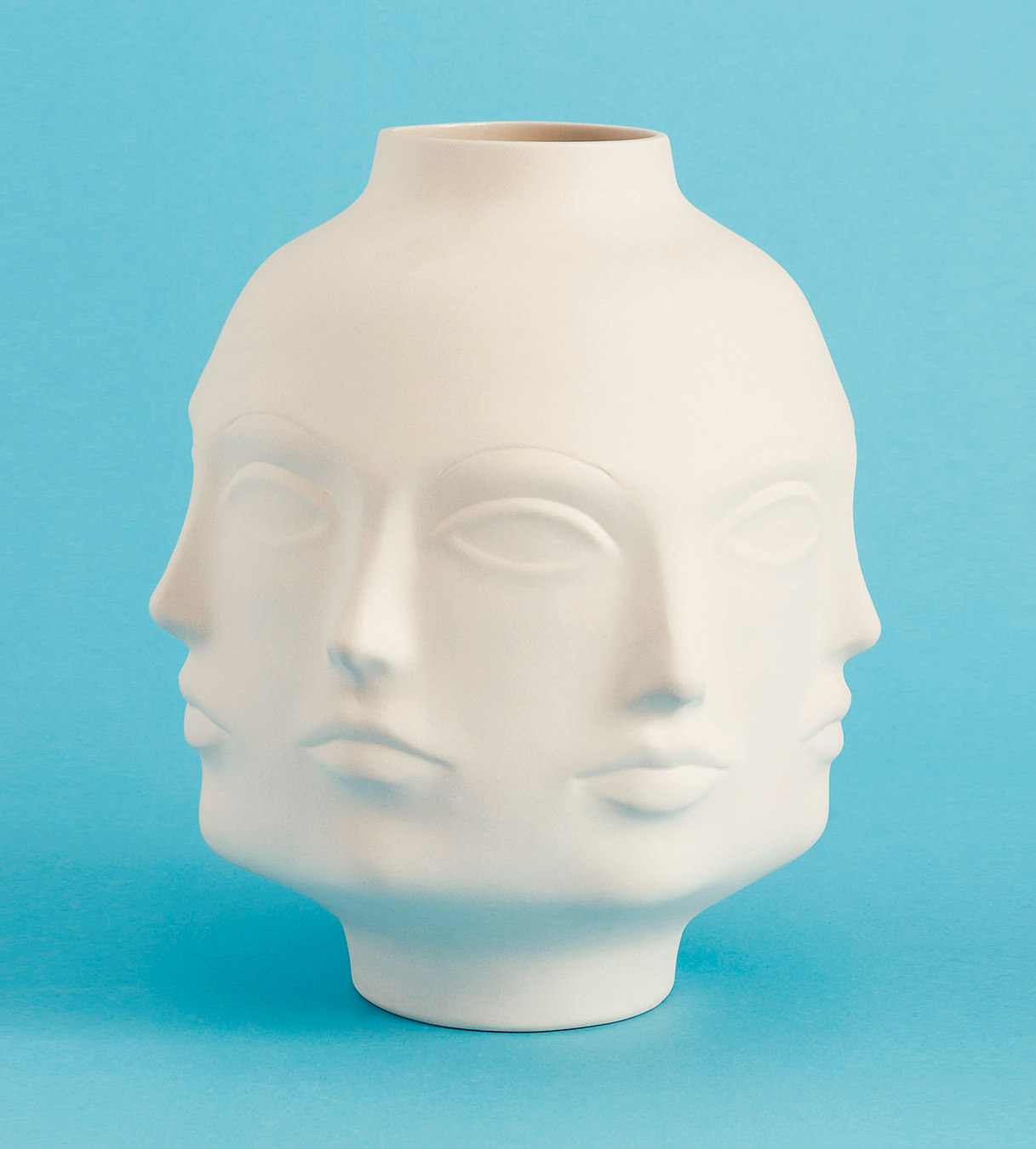 Jonathan Adler took over the gilded, glittering Petit Palais Musée des Beaux-Arts in Paris's swish eighth arrondissement this past June for an evening devoted to his latest project, the Holiday Collector's Series of limited-edition Adler-ized polo shirts from Lacoste. The designer, famous for his hyper-eclectic aesthetic, has travelled a long way from his low-key New Jersey roots but still retains a populist, open-minded approach, backed up with rigorous craftsmanship.
Adler, an affable, telegenic fellow who started his career after falling in love with pottery at the age of 12 during a stay at summer camp, is the latest in an inventive series of Lacoste collaborators that ranges from tennis star Andy Roddick to contemporary Chinese artist Li Xiaofeng. Adler's a natural fit, he tells me. "Honestly, I have been rocking Lacoste since I was about eight years old—in a completely devoted, passionate way," he says. "So when they approached me, I sort of tried to play it cool, but inside I was just ecstatic."
The end result is a trademark Adler mix of thoughtful craft and wit. "When I think of Lacoste, I think of a kind of preppy, sporty, country club style that's always chic. And when I think of country club style, I always think of needlepoint. So that was my initial thought, and I went with it," he says. "I took traditional needlepoint patterns and superimposed them onto the croc, and then added a zippy racing stripe on the bottom to highlight the sportiness. When you're working with a logo as iconic as the croc, you can really have fun. You can play with it. And adding pattern to that shape is really interesting. Your eye gets it, but it looks kind of new and interesting." For the most devoted and well-heeled Adler fans, there are even a dozen ultra-rare Super Limited Edition versions, entirely needlepointed by a French nun (who reportedly spent 400 hours per shirt) and presented in a crocodile-shaped ceramic box handmade by Adler.
Is this the start of a move into fashion for the fortysomething designer? "Not really. I mean, I never say never to anything," he says. "Much of my career has been really weird and unexpected. I just do what I think is right intuitively, and I'm very amateurish in my strategy. I probably need to get a more varsity-level plan other than doing whatever feels right."
Adler's remarkable journey has taken him from boy potter to Brown University grad (followed by Rhode Island School of Design), to home decor guru, TV star (he was the head judge on Bravo's Top Design), and high-end interior decorator (with projects that range from the Parker Palm Springs hotel to the recent life-sized Malibu Dream House project for the 50th anniversary of Barbie). "I sort of imagined a life spent hawking my wares at rain-soaked craft fairs," he says. "The fact that I got to work on all these unbelievable projects and work with all these fabulous materials is just beyond my wildest dreams."
What's remained consistent throughout his career is wit, and, again, above all else, craftsmanship. His "happy chic" style and aggressively maximalist approach to interior design may be inspired by intuition and instinct, but it is bolstered by intense application of analysis and technique. The type of "aggressive incongruity" that Adler practises as an interior designer is not for the faint-hearted. Even professionals can go horribly off the rails, something Adler is well aware of. "But better to go horribly off the rails than to just fit in," he says. "The key is to be extremely analytical—and to understand that, even for professionals, design just takes a lot of time and work. Anybody who acts like they just get it right the first time is totally lying. Like any creative process, it's about massaging it. They say writing is rewriting. By the same token, design is redesigning. That's the key, to not think that there's some magical answer, that pros instantly get it. It's just a matter of time and analysis."
And don't you dare—as some critics have—call Adler's work kitsch. "A playful sensibility married with impeccable craftsmanship completely avoids kitsch," he says. "I actually hate kitsch. My focus is on craft—and following whatever my brain wants me to do. No matter how idiosyncratic."
Again I ask him if the Lacoste project is perhaps a sign that he's entering, even if by yet another happy, unplanned accident, into the world of fashion. "Well, I just launched a line of bags on my website, so I guess I'm dipping my feet," he admits. "I've created a career and a business that enables me to do whatever the hell I want."
Top photo ©Jonathan Adler.