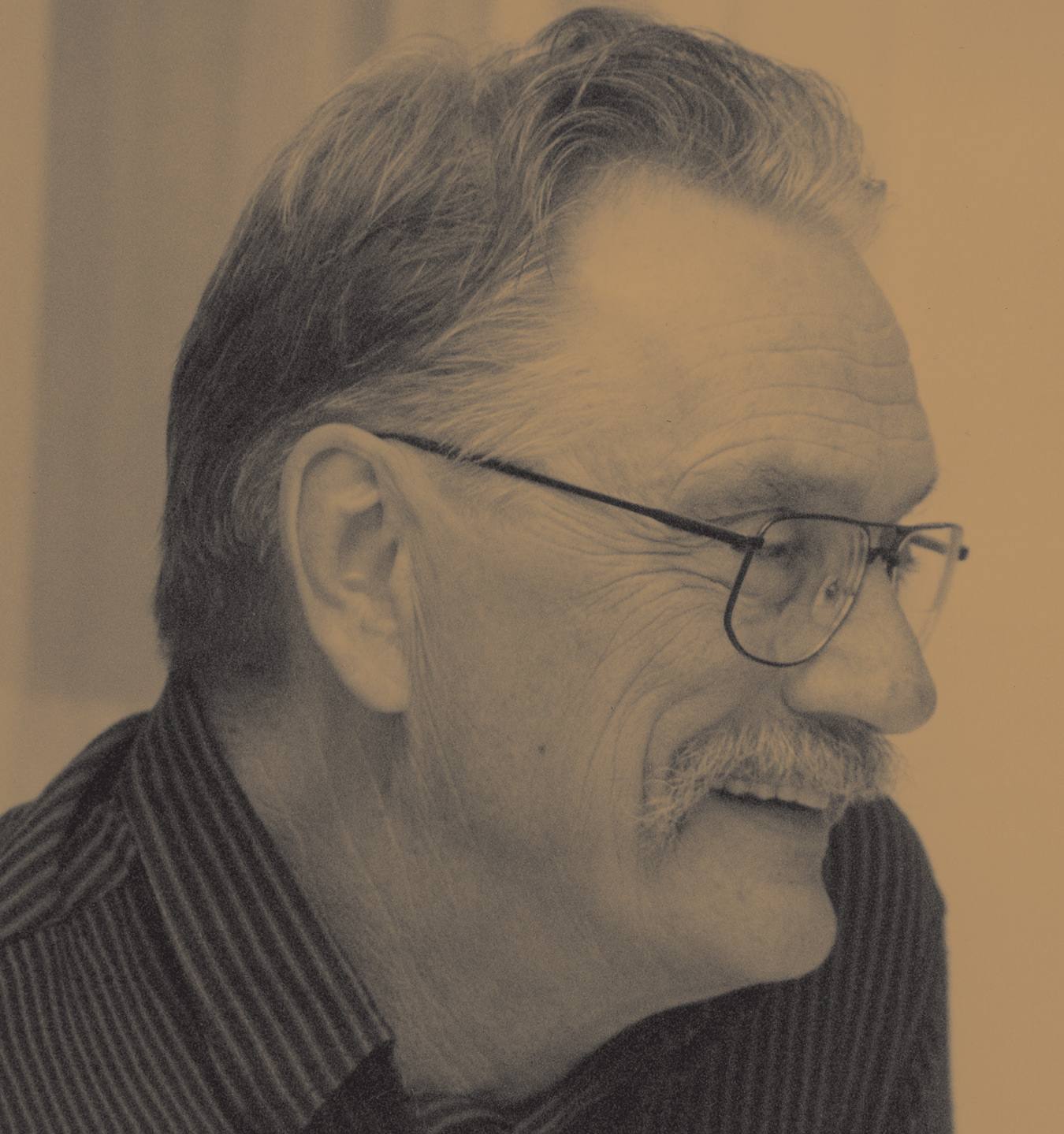 As a young poet, George Bowering followed Percy Bysshe Shelley's passionate call for the winds of change to blast away winter, constriction, old ways of doing and being, so that spring, freedom, and growth could take their place. Venerable, and honoured as the first Canadian poet laureate, he contemplates self-renewal, still with a view to passing his wisdom on to younger folk.
"When I graduated from university," says Bowering, "I figured out that there were three things a person could do. Write, work, or teach. I ended up being a teacher." Bowering has taught at the University of Calgary, Sir George Williams University (now Concordia) and held short-term appointments at various colleges and universities in Canada and the U.S., as well as in Rome, Berlin and Aarhus. He retired a few years ago from Simon Fraser University, where he had taught for 30 years, but is back teaching again as Writer-in-Residence at the University of Western Ontario.
"I hate getting up in the morning, but I'd always tell myself, come on, it's not like you're putting on mud-caked boots and going out to dig holes, or out in the orchard changing pipes with slugs hiding on the underside of them."
Curious George. He's put together a store of facts, fancy, and knowledge. Every week he reads dozens of newspapers, journals, and magazines (from Croatia Today to The Sporting News), and several books, and watches hours of television sports. He downloads the accumulated trivia into The New York Times crossword puzzle, which, he assures you, is the tough one.
His litmus mind absorbs everything in the public air: news, sports, weather report. He collects information and words as avidly as he collects T-shirts from universities where he's done readings, or souvenirs from the hundreds of baseball stadiums he's visited. All this lumber demands big storage capacity. Bowering's hat size is 7 and 7/8. His head is large and well-shaped, and it holds many things.
It also puts forth many things. Roy Miki's 1995 bibliography of Bowering lists over 50 titles back in 1988, and there have been at least 20 more since then. His writing ranges from tiny poetry chapbooks to popular doorstoppers like Stone Country, his "unauthorized" history of Canada. Producer of lyrics, satires, critical essays, histories, novels, and young adult stories, he's one of just three Canadians ever to win Governor-General's Awards for both poetry and fiction.
George: a baseball nut from B.C.'s orchardland, fielding student questions about post-modern literature, speaking in that resonant, CBC-beloved voice, lobbing hints, possibilities from his own thinking, or from his vast reading in literature and theory. Like all good teachers, he is more inclined to show than to tell. Surprisingly, though, he has seldom taught creative writing. "When you teach creative writing you read only student work," he says, "I decided I'd rather teach literature courses where I'd get to read some really great writing." There's that loop. Reading, writing, teaching.
Roy Miki recalls team-teaching with Bowering. "We argued in front of the students in a freewheeling way. George is a quixotic thinker. In the classroom, you see how his close attention to poetic form and language inspires young writers." Robert Kroetsch sees the laureate as a leader and model for younger poets. "He's not afraid to speak out about major issues in the art. He claims territory that other poets, content to be small-scale and private, have given up."
When my granddaughter was born, George wrote a note, typical in its deadpan wit and also in its wide-eyed wonder. "Dear Charlotte; when you read this message years from now, I hope that you will not find any errors in spelling or punctuation. I also hope that you are as smart and talented as your parents. But more than that, I hope that you are as good to the world as you were when I saw you at age 3 1/2 days."Mike Matthews
And when was the last time you wrestled with remembering the difference between ha gow and siu my? And both of them sitting right there, at your elbow about to become part of your brunch? Last Saturday, for me, at a favourite dim sum eatery; both of these delicious steamed dumplings arrived at once and I couldn't recall which were the shrimp-filled and which were the pork.
That won't be happening again; now my Dim Sum: A Pocket Guide travels everywhere with me. It's one of the best little books to come down the lunch/brunch, food-facts, eating guide road in decades. First of all, it truly is a pocket guide, measures about the same as a package of 25 king size cigarettes used to, back in the days we had packs of 25. Back in the days we had cigarettes!
San Francisco's enterprising Chronicle publishers has just sent it into the culinary world, it's assembled by author/eater Kit Shan Li and in 80 pages it covers the basics of dim sum selection plus sundry other helpful bits: chopstick technique, tea, condiments, related matters.
Grab it now, for $10.95, the cost of three dishes that might otherwise turn out to be not entirely to your palate? Dim Sum: A Pocket Guide—if you do the movable Chinese mid-day feast, you need a copy.
Photo courtesy of Danielle Schaub.