JJ Lee remembers the best gift he ever gave.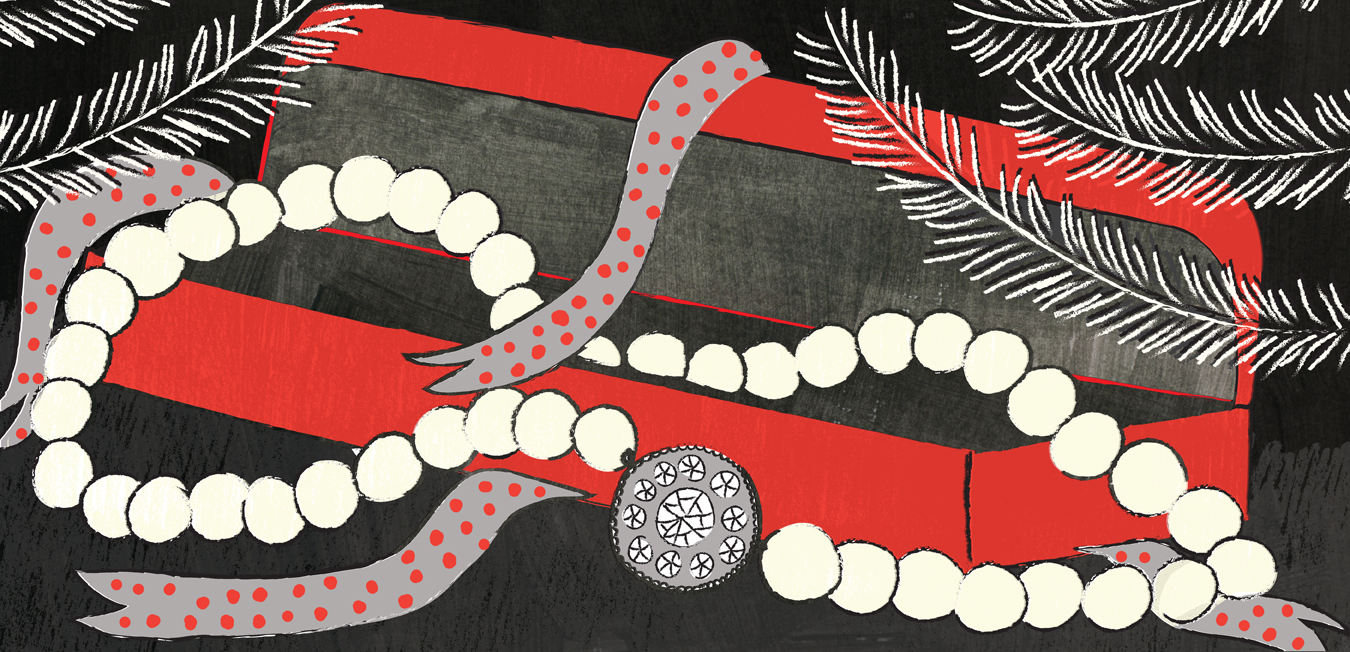 Inspired by the happiness studies of UBC psychology professor Dr. Elizabeth W. Dunn, who contends money can buy happiness—especially when spent on others—we look to stories of memorable gifts given this holiday season. Here, JJ Lee, Vancouver–based author of The Measure of a Man: The Story of a Father, a Son, and a Suit, recalls the Christmas present that finally softened his mother's stance.
I've never been good at giving or receiving gifts. On the giving side, there is a cheapness and lack of consideration that emerges when confronted with the task. What I think they should receive always seems to eclipse what they think they should receive. As a result, I'm rarely met with effusiveness when the wrapping hits the floor. And there's the issue of budgeting; I'm always willing to spend more on myself than someone else.
I know, I'm horrible person. In my defence, I will stack chairs after the school Christmas concert when most people have left. If I'm undercharged at a till, I will go out of my way to point it out. If someone were flailing in frigid water, I would dive in without hesitation. All this I know this about myself.
I also know, and I move now to the receiving side, I like what I like and don't like what I don't like. The true heart's desire of a child is not a thing to play with and, well, I'm still a child when it comes to accepting presents.
There are a few times that I have transcended my limitations and given a corker of a gift.
After I moved to a different city, I stopped buying my mother gifts. I could hear her saying, "Why bother?"
This year alone, I've doled out three bottles of champagne. They are sure things and therefore do not suggest deep and reflective consideration on my part. But I am aware that I hang with a sparkling wine crowd. Splurging on real champagne involves crossing a border that leads to a semi-suspect realm of rose-coloured Swiss watches, leased corporate jets, and Swarovski-sequined evening gowns. The champagne is a momentary taste of luxe without appalling them the way a gold-gilded toilet would.
My mum says she hates that kind of stuff. She emits a brutal self-sufficiency and disregard for pretension. Indeed, what do gold toilets have to do with her? As a child, I could never give her anything that really hit home. My mother would respond to a sweater or blouse with the same reassuring condescension that she would offer when I gave her coupons to babysit my younger siblings. Even then I knew I fell short. Proof: those coupons were never redeemed.
After I moved to a different city, I stopped buying my mother gifts. I could hear her saying, "Why bother?"
But one year, I sent her a string of uncultured pearls. And they weren't the cheap ones even though they were admittedly a bit rough and varied in colour, kind of like my mum's life. Pearls nonetheless. I think they call them "freshwater" now because "uncultured" sounds so, well, you know, uncultured.
It took three days to get the call. "Thank you, my baby."
"You like them?"
"I wore them to bed. I wear them everywhere," she said.
With those words, she fulfilled a true heart's desire.
This article was originally published December 6, 2016.