Waiheke Island Residence by Gaile Guevara Studio
Bringing it all together.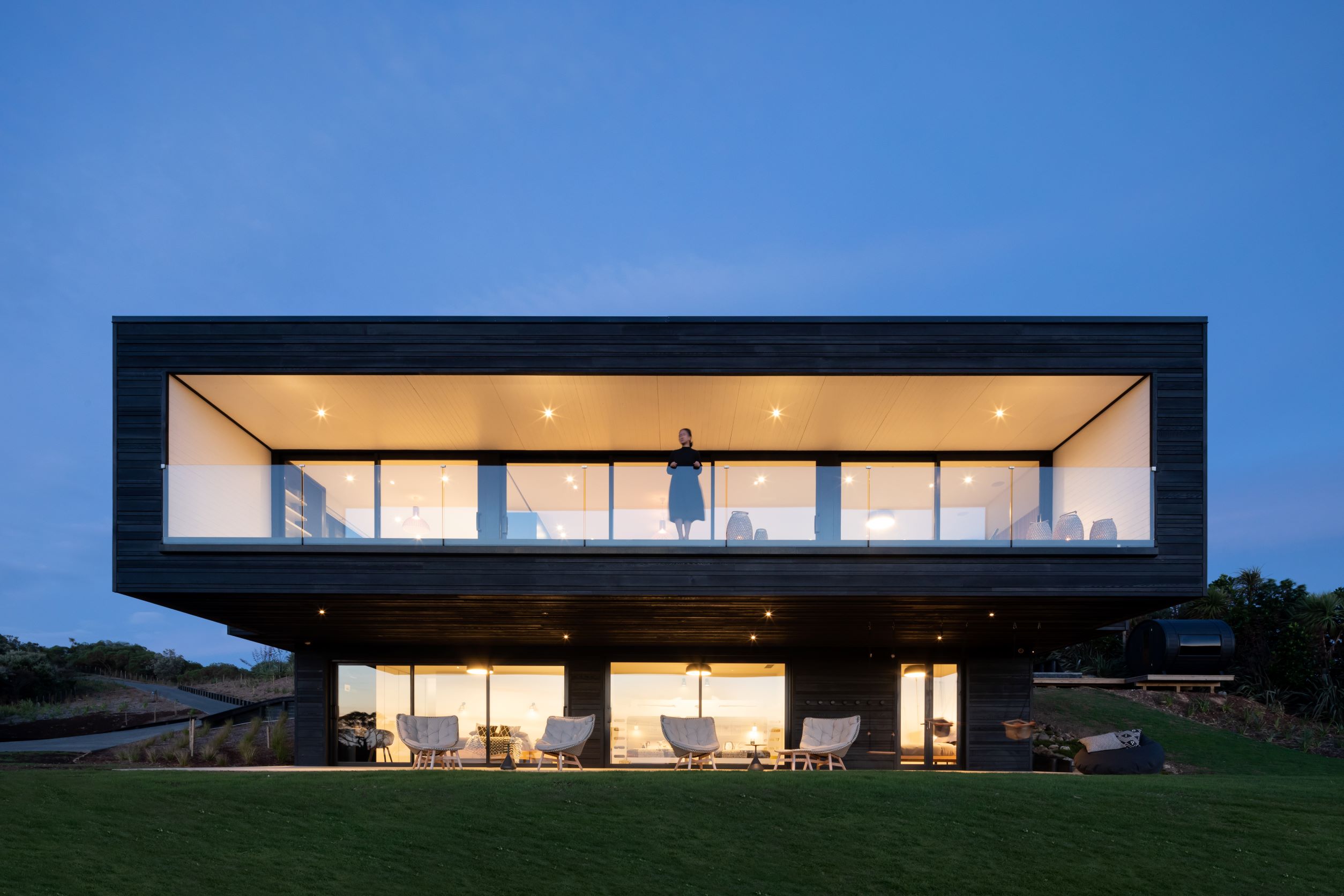 Across the Pacific, Gaile Guevara Studio, a Vancouver-based firm, has remodelled a two-storey home on Waiheke Island in New Zealand. The clients were attracted to the panoramic views and proximity to Auckland but wanted to expand the existing structure, designed by local architect Chris Tate, to meet the needs of family life and hosting.
The redesign included a full interior renovation plus a new pool house and hillside spa. The five-bedroom home also saw the addition of two new bathrooms as well as the moving of the master bedroom downstairs so the upper and lower floors could serve as public and private family areas, respectively.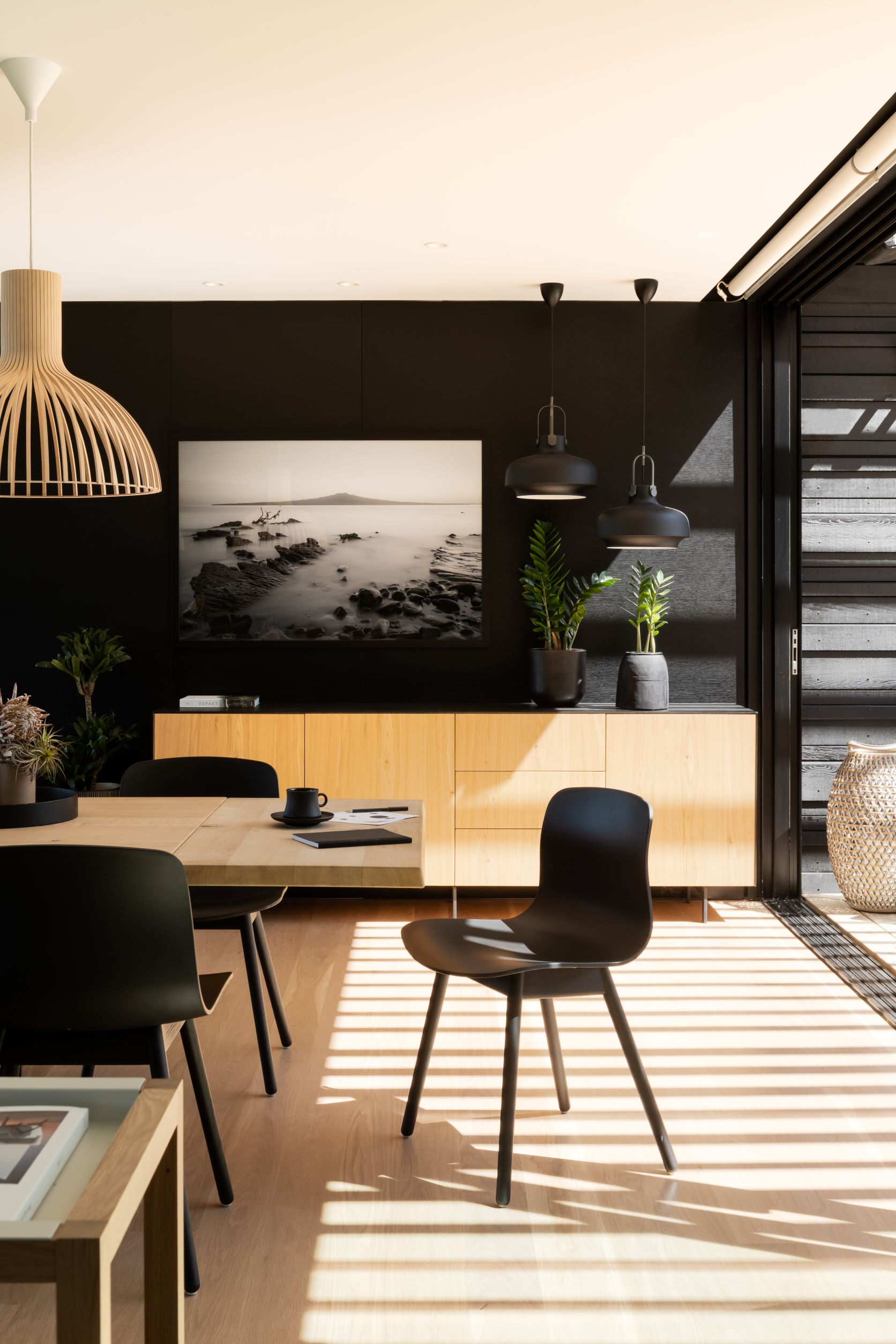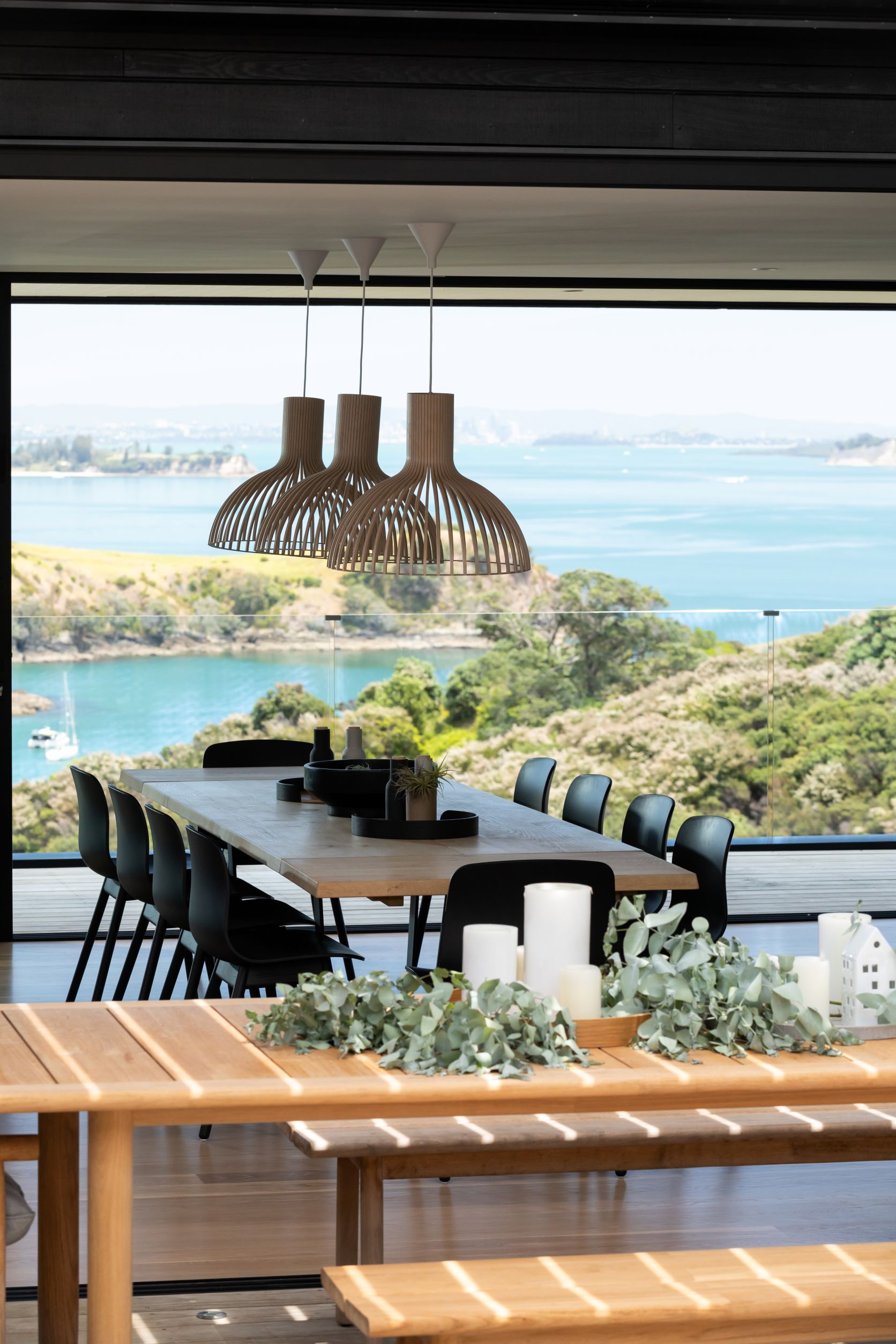 There are some striking aspects of this home that have been improved by the new living configurations. A cantilevered deck juts out from the second storey, providing panoramic views of Oneroa Bay. The kitchen, expanded now with the master bedroom relocated, flows into both the deck and onto a generous courtyard. This courtyard has louvred ceilings that semicover it in places, allowing residents and guests to lounge in the tempered sun before taking a dip in the pool.
The newly minted ground floor has been remodelled so the bedrooms face out toward the view, with generous glazing letting in sunlight and sliding doors that open onto a deck, sheltered by the cantilevered one above. The deck connects the family bedrooms in an interesting mix of privacy and connection.
With furniture by Tim Webber and Simon James, the interior was simplified with crisp white walls in the family area and a more natural colour palette, highlighting the deep wood tones and blacks that have become staples in contemporary architecture.