Ocean Drive Apartment by mwworks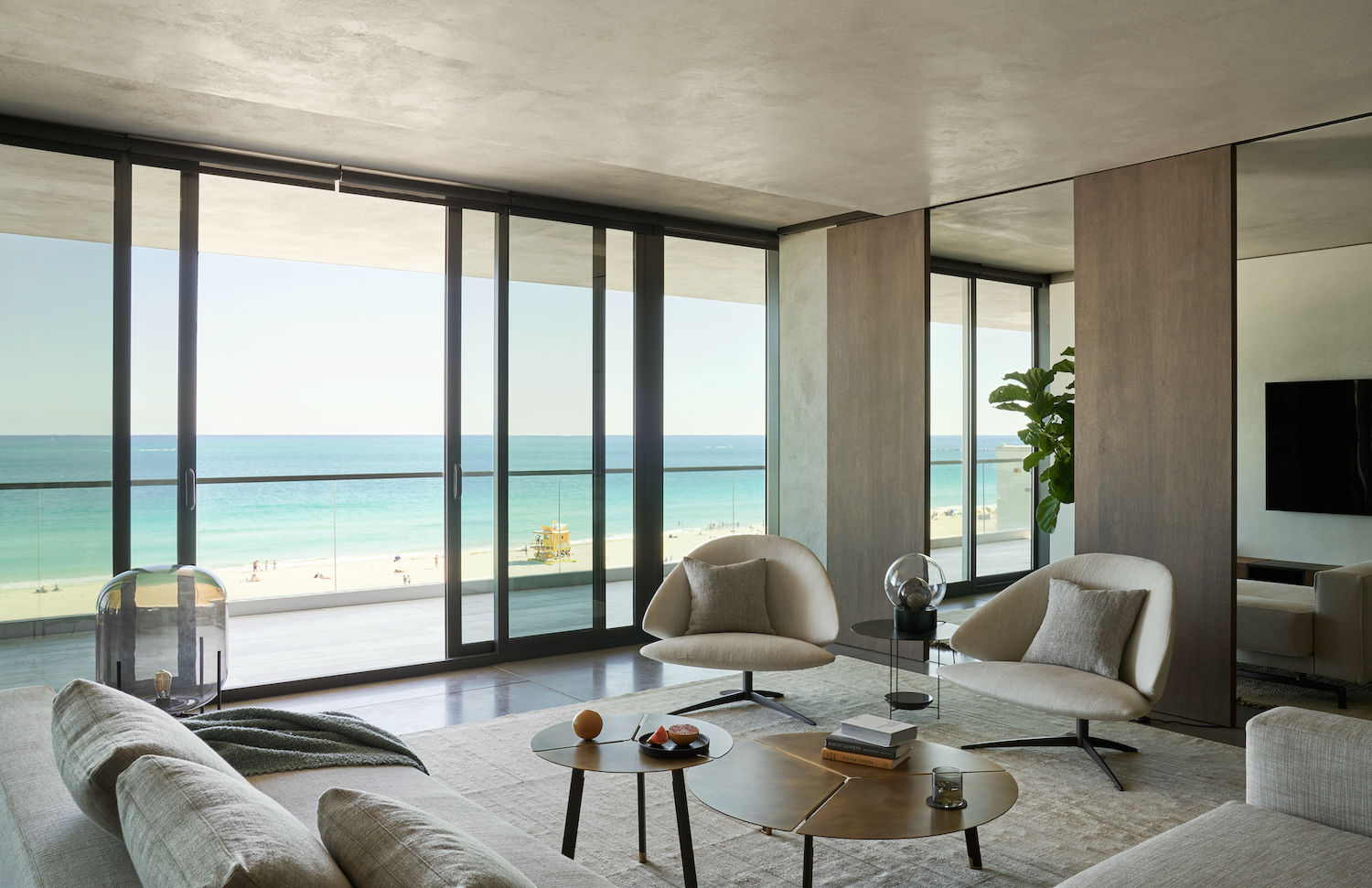 Taking a step away from stand-alone structures, this week's home is a stunning Miami Beach apartment renovated by mwworks out of Seattle.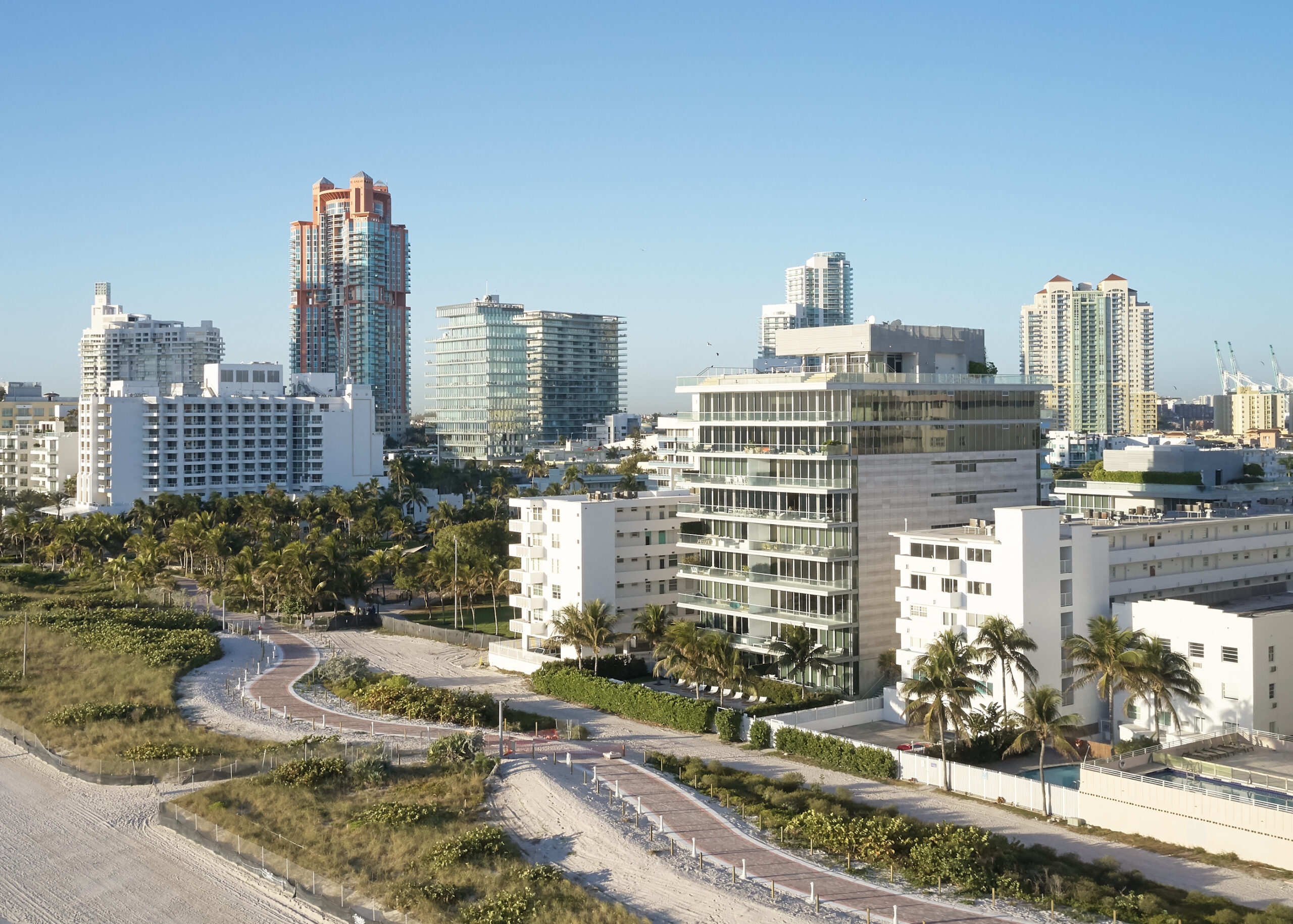 Looking at these soft, grey palettes, which are very much in style for interiors, exemplified by Pantone's choice of Ultimate Gray for the colour of the year, one can imagine lounging on one of the sectionals or the patios, feeling the cool ocean breeze. What an opportunity this home provides: to be surrounded by the tranquility of an enclosed and thoughtful space, designed with such care, while still having interface with the legendary lively Miami Beach. Sometimes, nothing seems more appealing during the Canadian winter, so a visual trip down to Miami seemed to be just what I, and perhaps you, could use this week.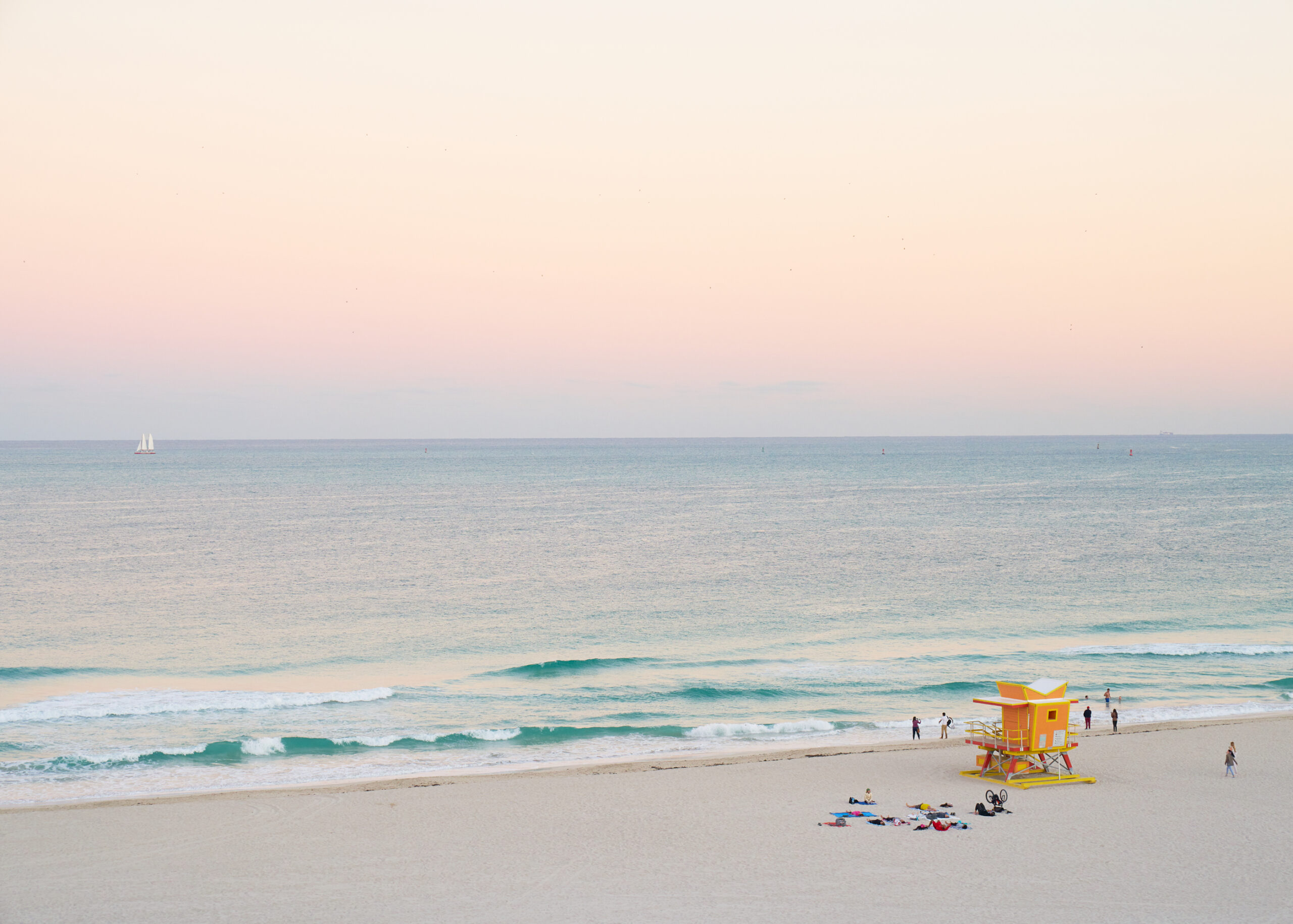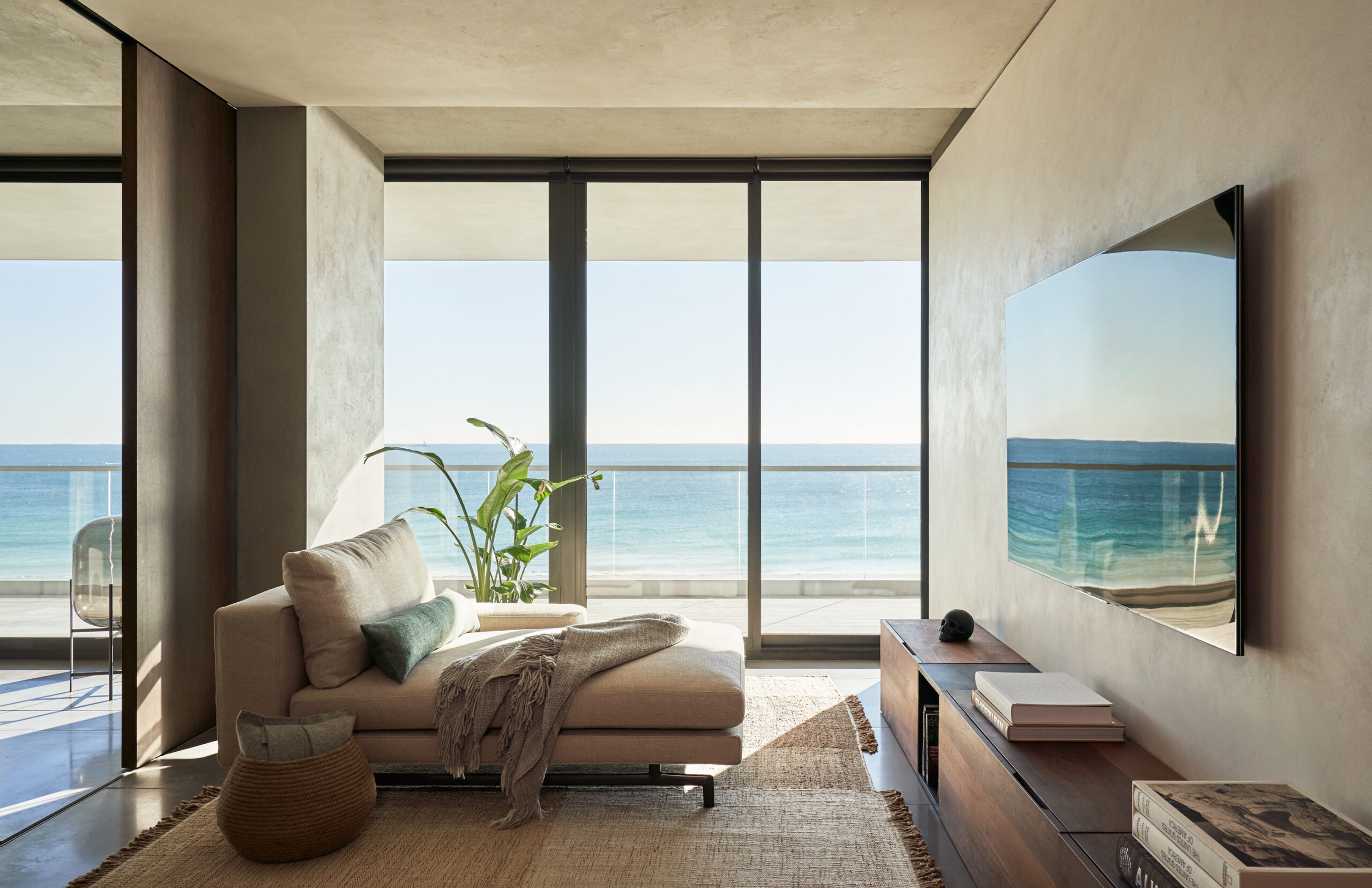 In both interior design and architecture, mwworks, founded by Steve Mongillo and Eric Walter, excels in many different environments and forms, from austere ultramodern residences in the mountains of California to this property in a residential tower. The design unifies two separate flats into one airy and thoughtful space that provides all the amenities and comforts of a modern home while also harnessing the layout of a classic beach apartment.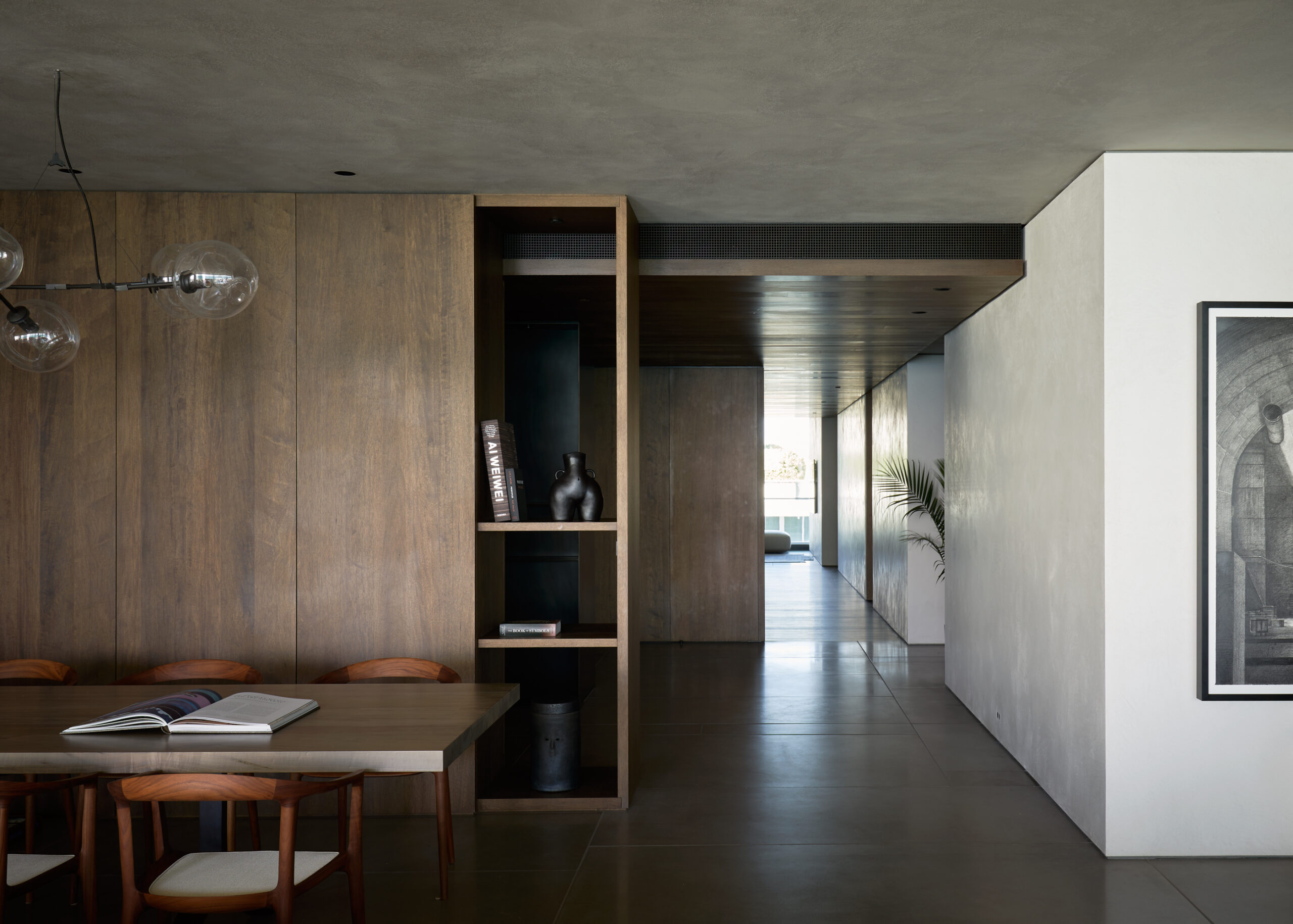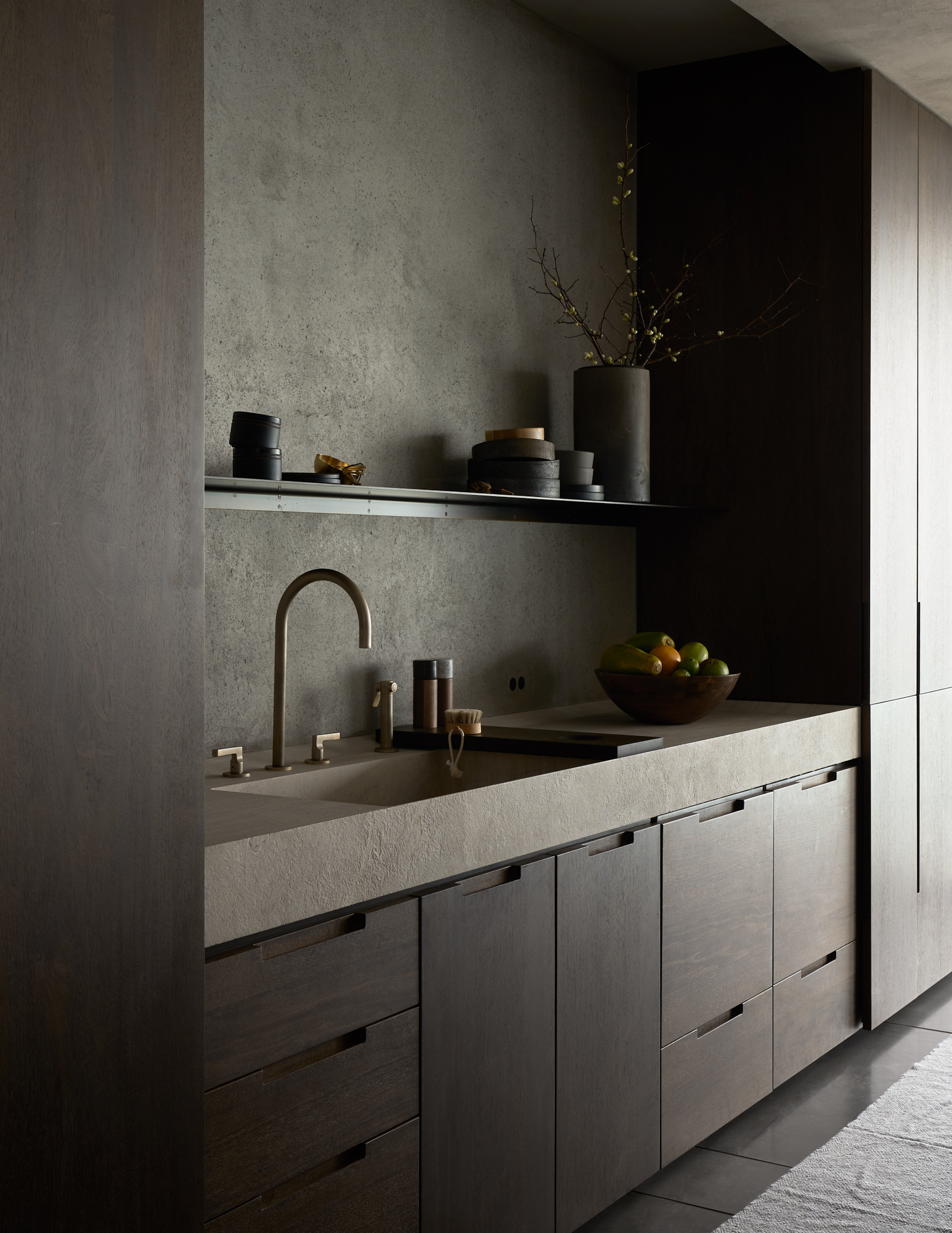 One of the most striking details of this residence is the use of detailed black limba throughout. Black limba is a rare African wood that has muted undertones, making it perfect for toned-down homes with lots of browns and greys, as well as black. Interestingly, limba gained popularity in North America as a wood used to make guitars.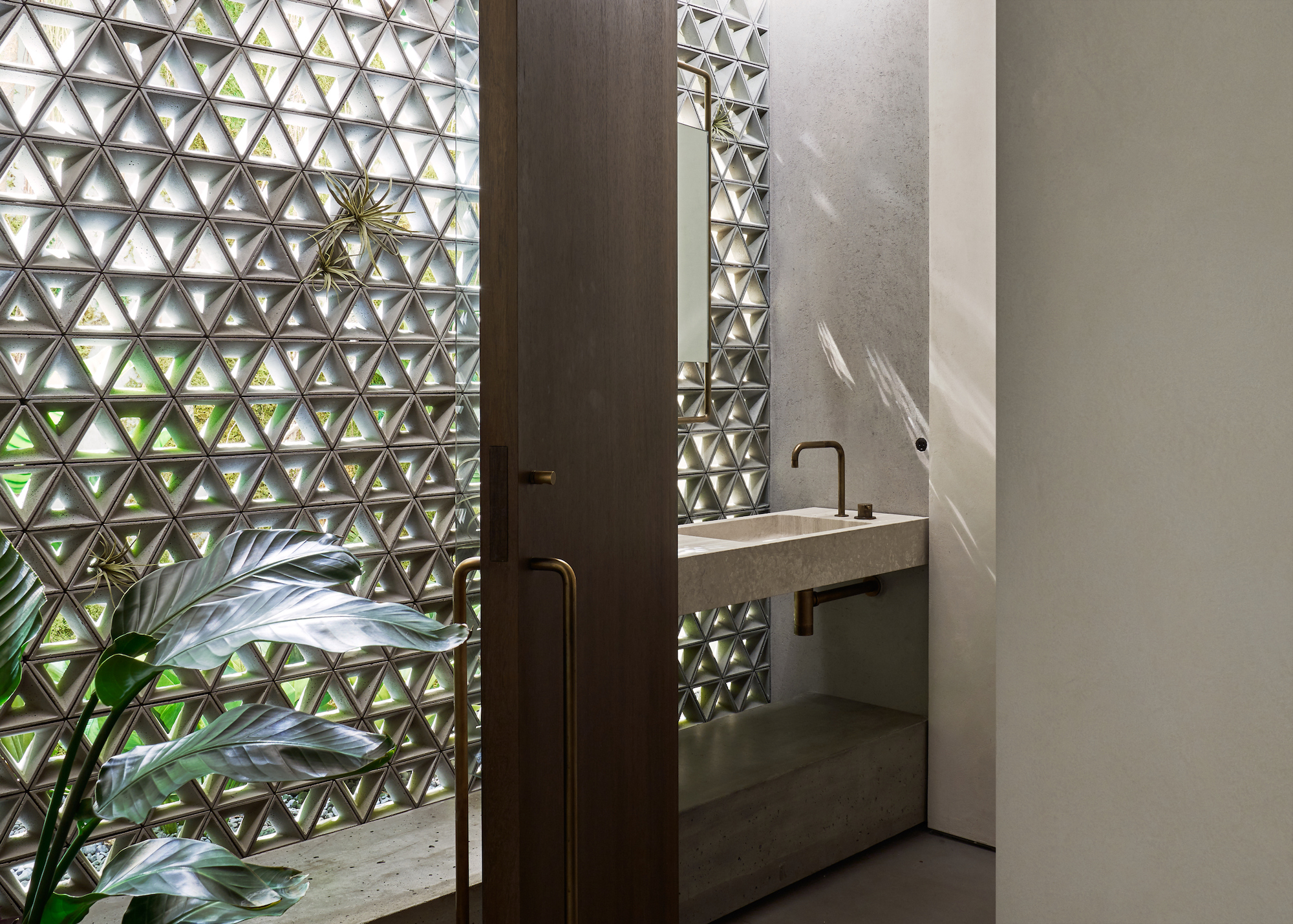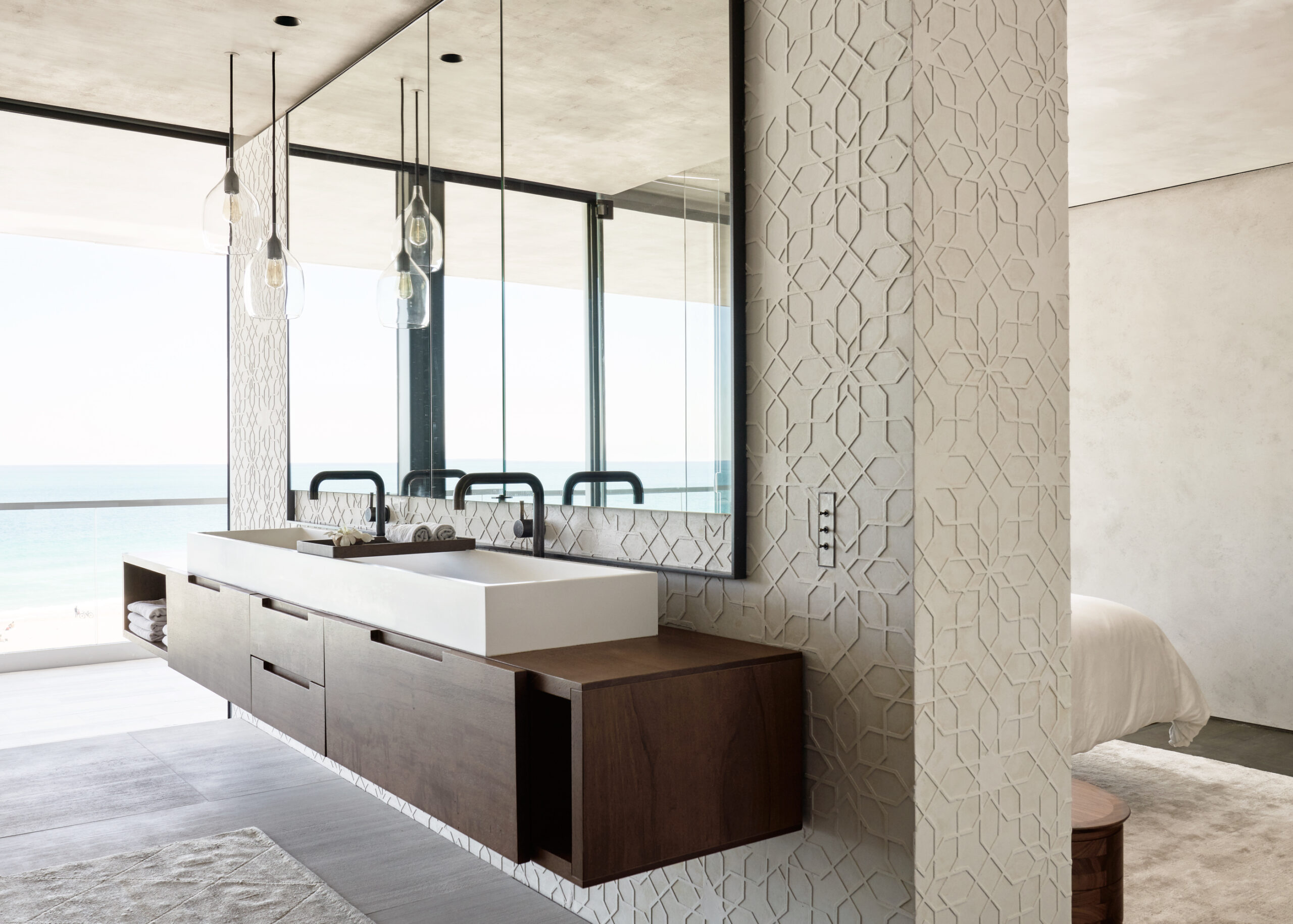 In this apartment, the use of patterning throughout, such as a stunning white-wall arabesque and a 'moyo' wall, complements the sheer white and wood walls by giving the rooms distinction and marking the passage through the different aspects of this almost labyrinthine home with its surprisingly long passageways. Throughout, hand troweled plaster reflects lights in varying depths.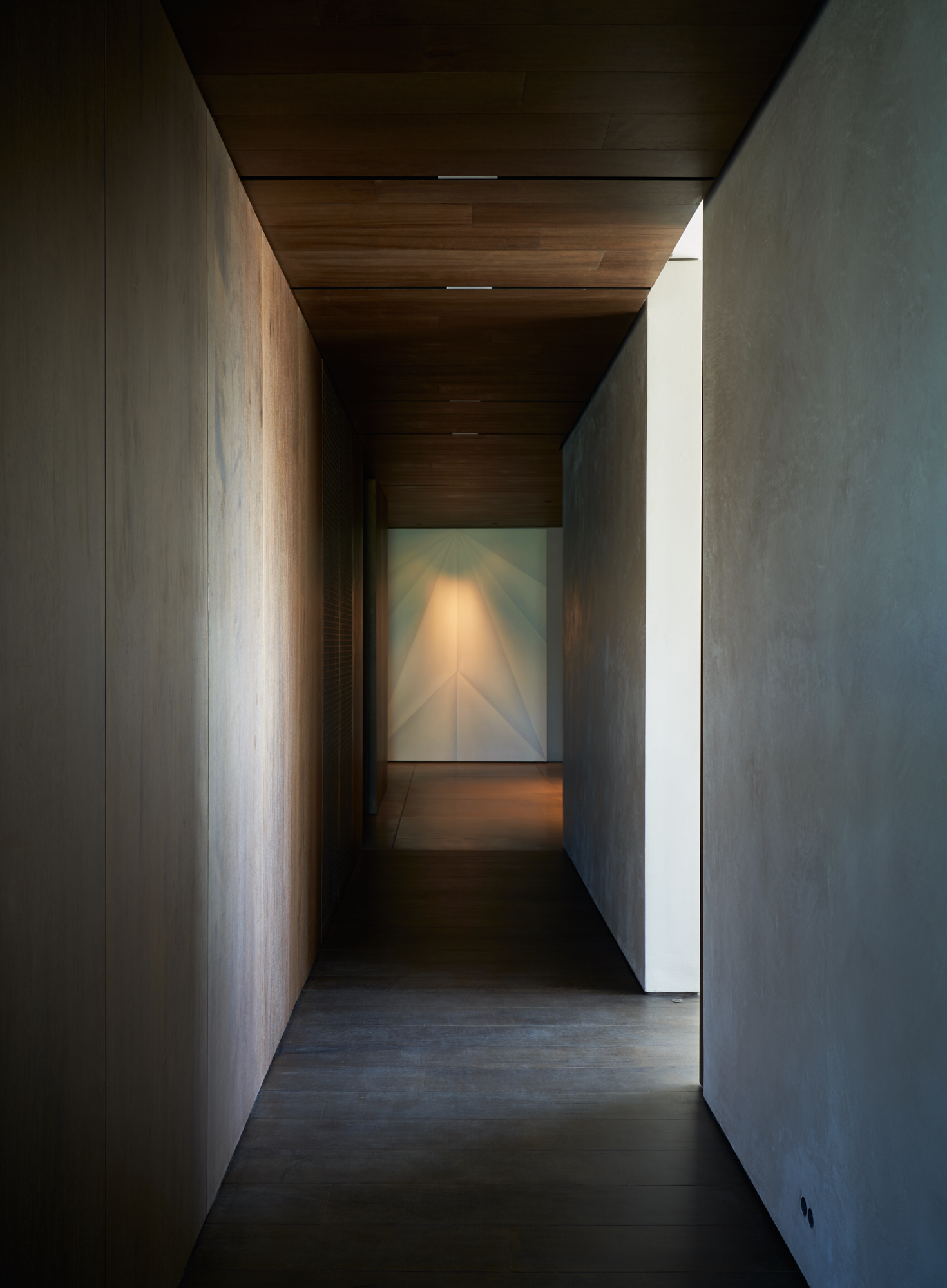 Also of note is the use of suspended furnishings in the desk and the bathroom sinks and vanities, as well as the stunning use of cabinetry and shelving as dividers between the rooms. Large concrete flooring tiles create clean planes, in both senses.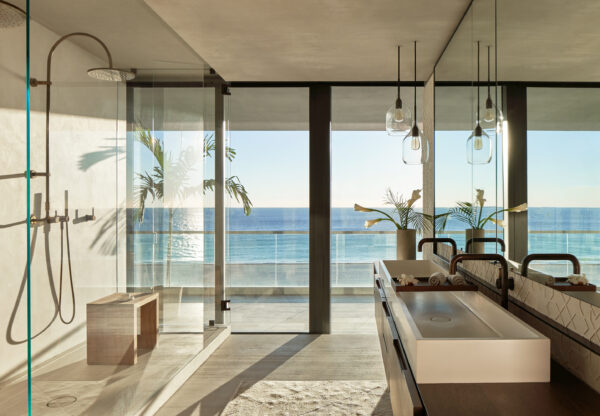 Lounging seems to be the raison d'être of this build, with generous space on the patios and a tastefully cut-out nook near the children's living areas.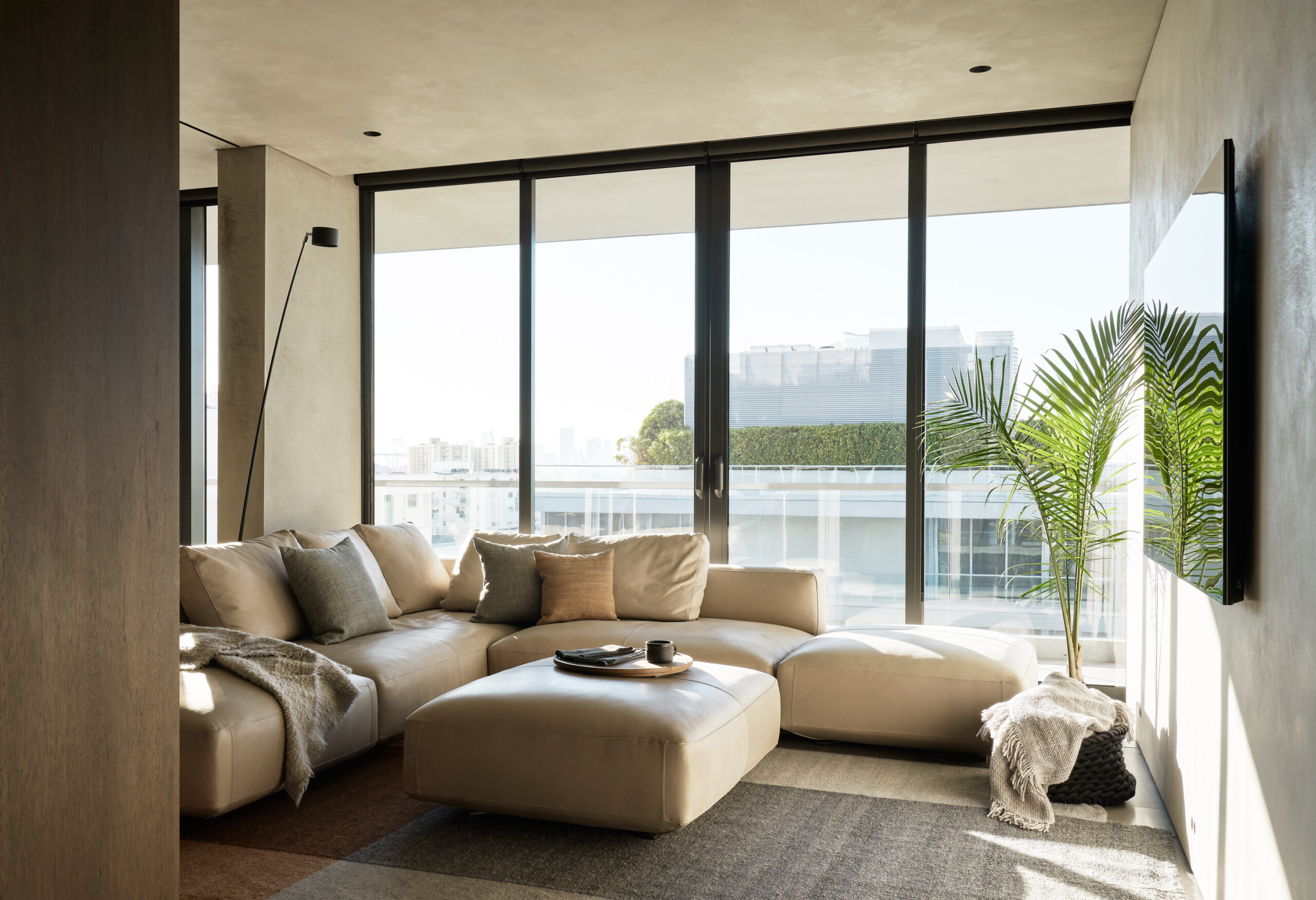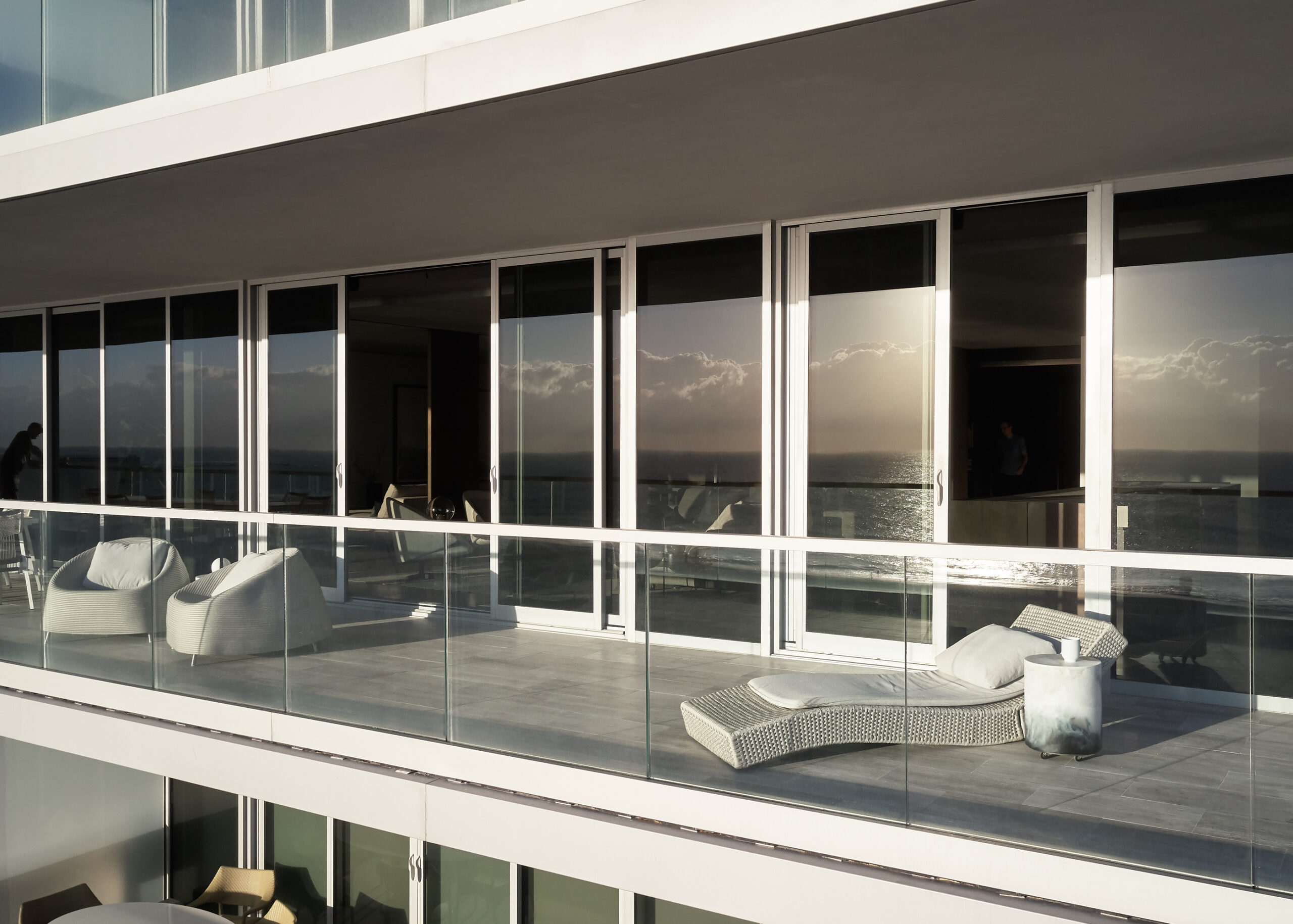 This home gives us plenty of fodder for dreaming of design along with days at the beach or walking along the iconic boardwalk. Mwworks has provided the best of both worlds, with a smooth visual terrain that allows for serendipity and lots of sun.
Photography by Kevin Scott.
Part of our Home of the Week series. Read more HERE.