Lookout House by Faulkner Architects
Some say Truckee is the gateway to California. The ranges of volcanic mountain, covered in Jeffrey pine and white fir, mark the edge of the Nevada desert, and on these hills sits Lookout House by Faulkner Architects.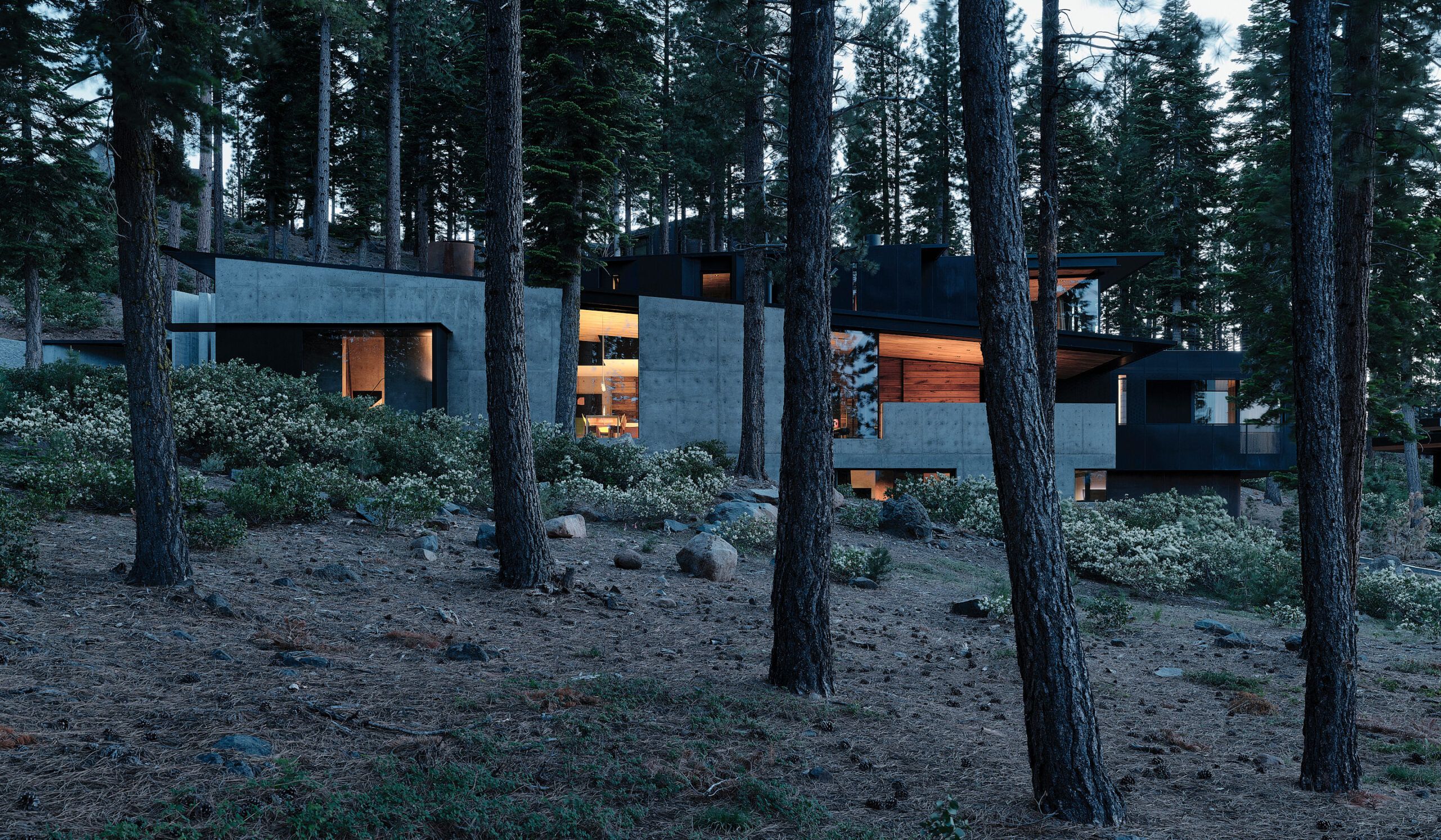 Nearby Tahoe and its forests set the tone for this home, which is influenced by cabins and ski culture. It was built with minute attention to the climate and geology of the region, both conceptually and practically.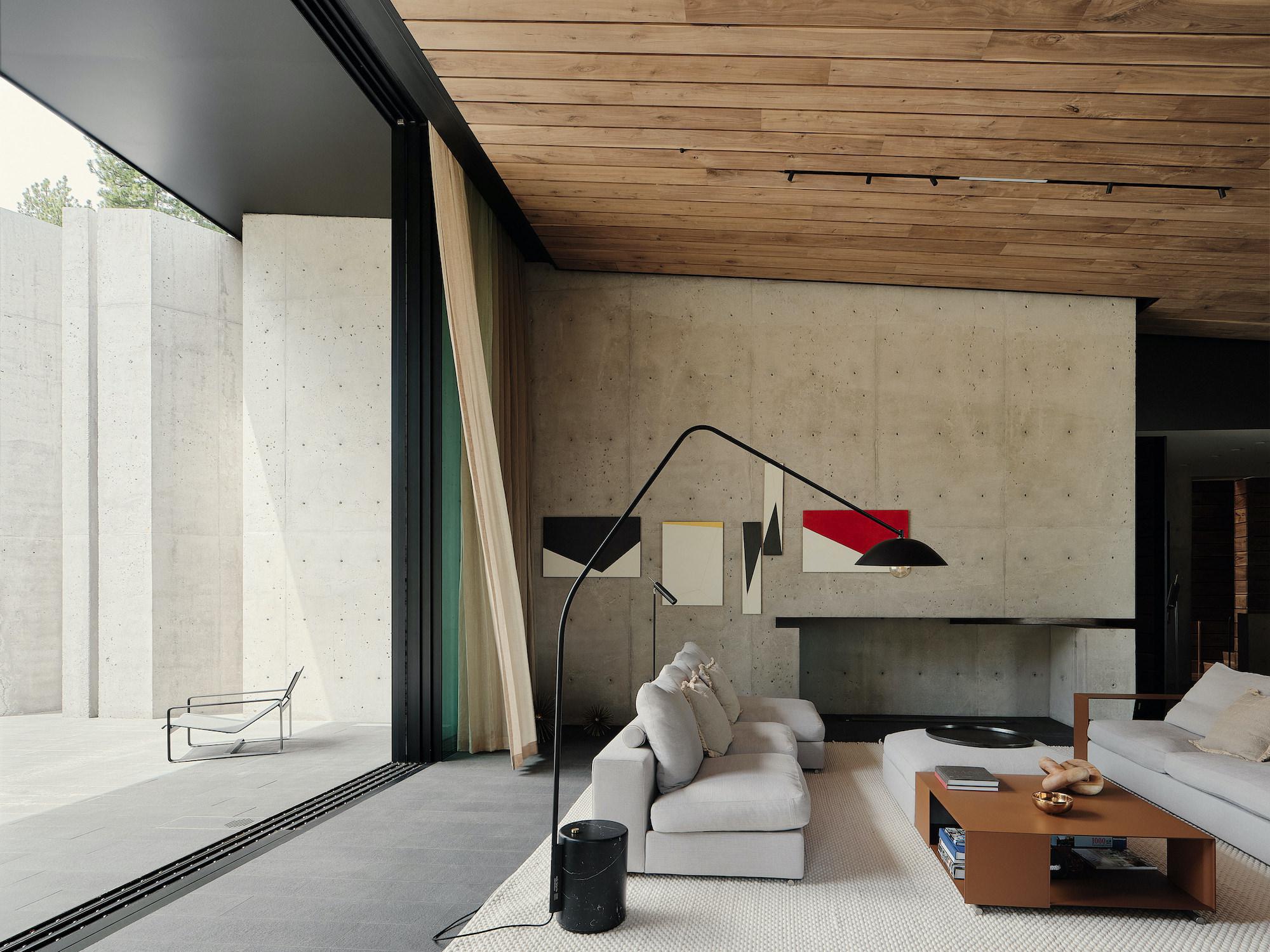 Architectural concrete and steel allow the structure to sit safely on its perch 6,300 feet above sea level. The house is layered and segmented in a way that preserves the cabin form with two primary areas rising independently from the concrete base. The different angles required to build into the hill give the home a multifaceted personality that depends largely on the angle from which it is approached.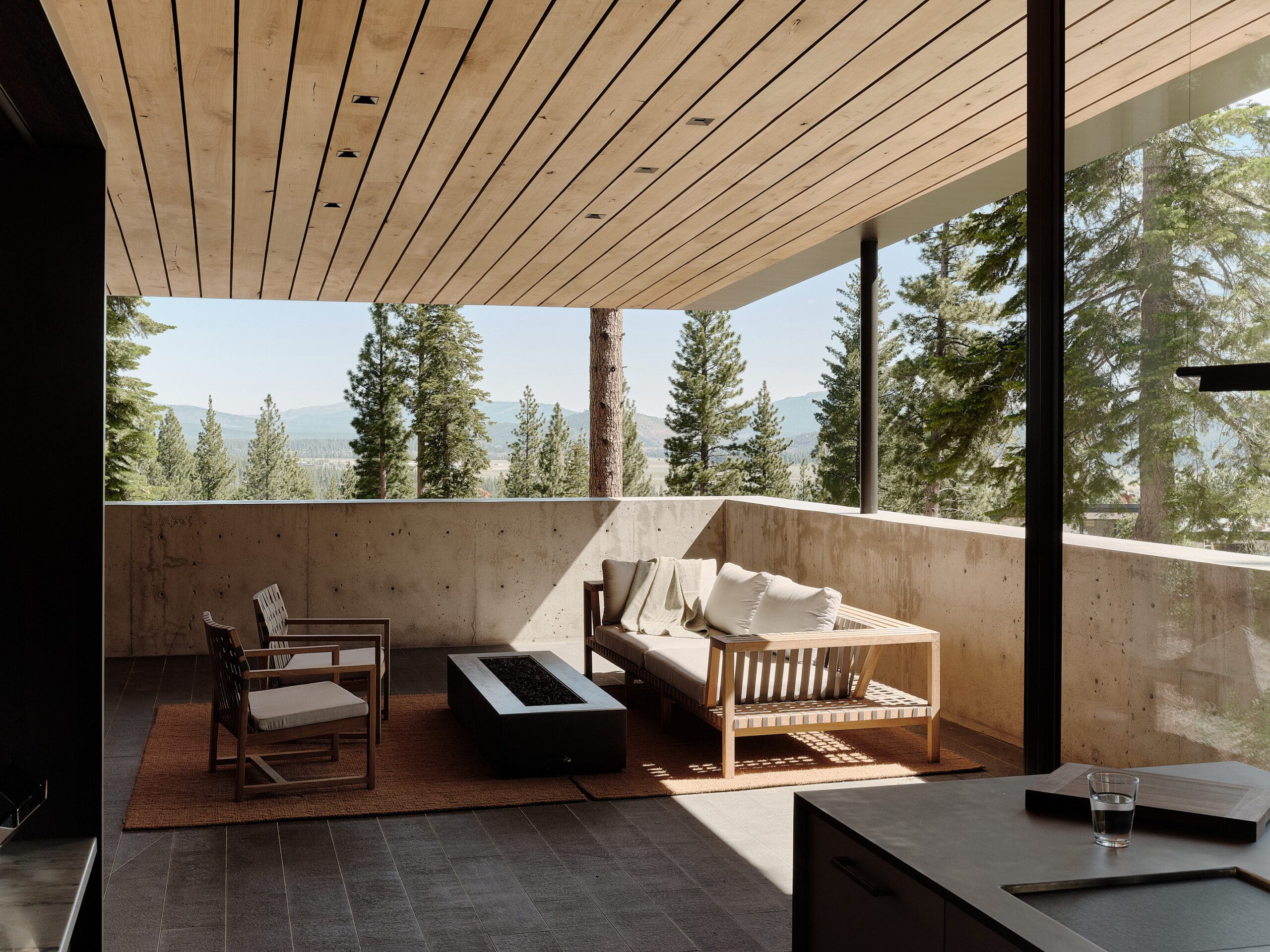 Painted steel and corten cladding complement the concrete and combine in a palette that reflects the strength, the gorgeous austerity, of the high alpine environment. Perforated-steel balconies give a sense of airiness on the higher levels, while the compounded structure creates sheltered outdoor areas between the living spaces.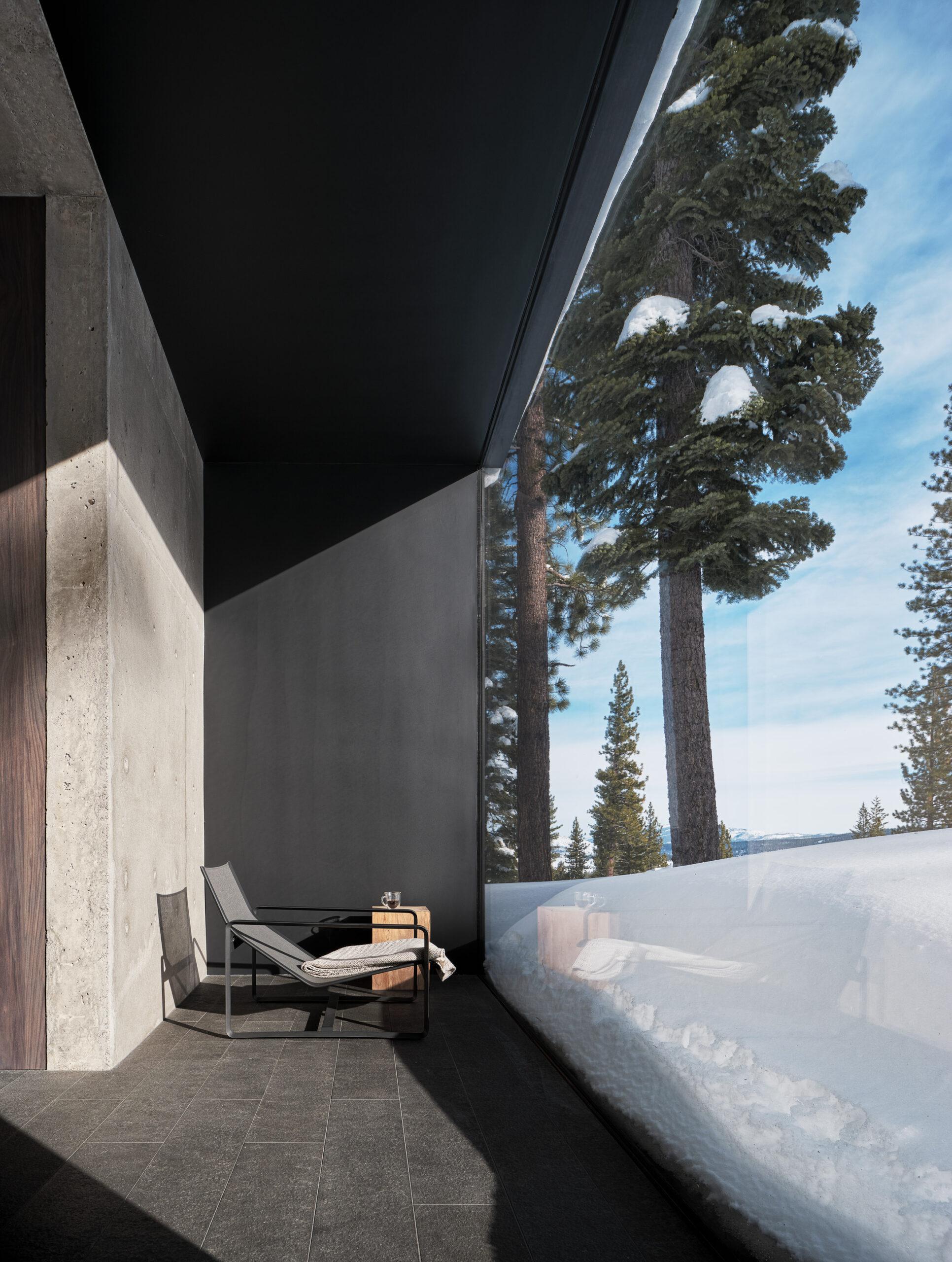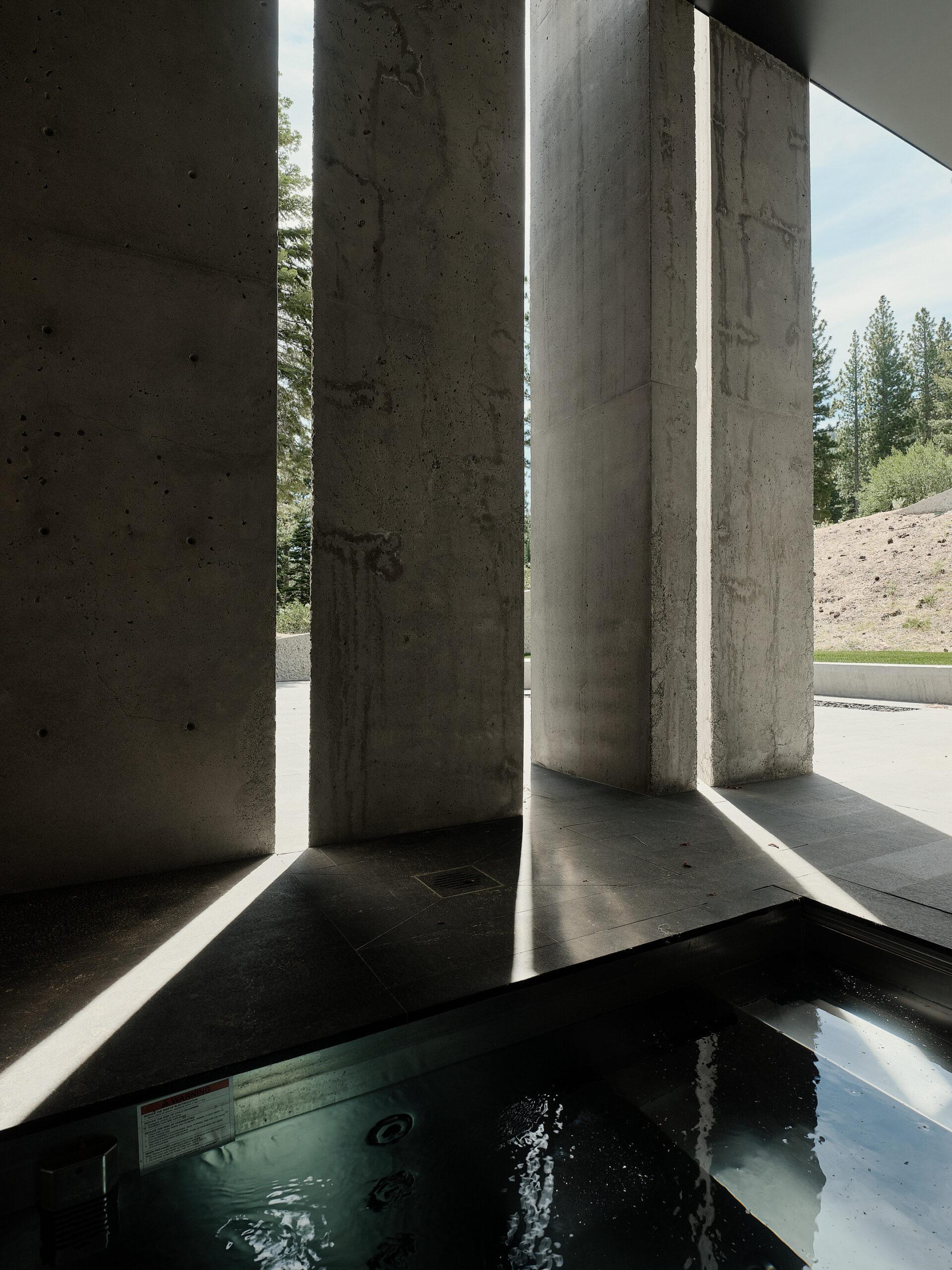 Inside, the story is one of concrete and windows. The walls are 20 inches thick, made from concrete using local sand. The openings mitigate the bareness of the concrete and are placed with respect to the pine-scented breezes that sweep over the mountains come spring. Ski access from the east informs a slot in the massing that allows for easy entry.
Amber-tinted glass references the volcanic history of the area, as does the polished basalt on the floors. For a lightness among the intense materials, walnut panelling and accents are utilized throughout.
The massing of the house makes the interiors seem spacious and has a sculptural feel. Concrete forms are forefronted, as in the pillars surrounding the hot tub and the fireplace, which is cut directly into the sparse living room wall.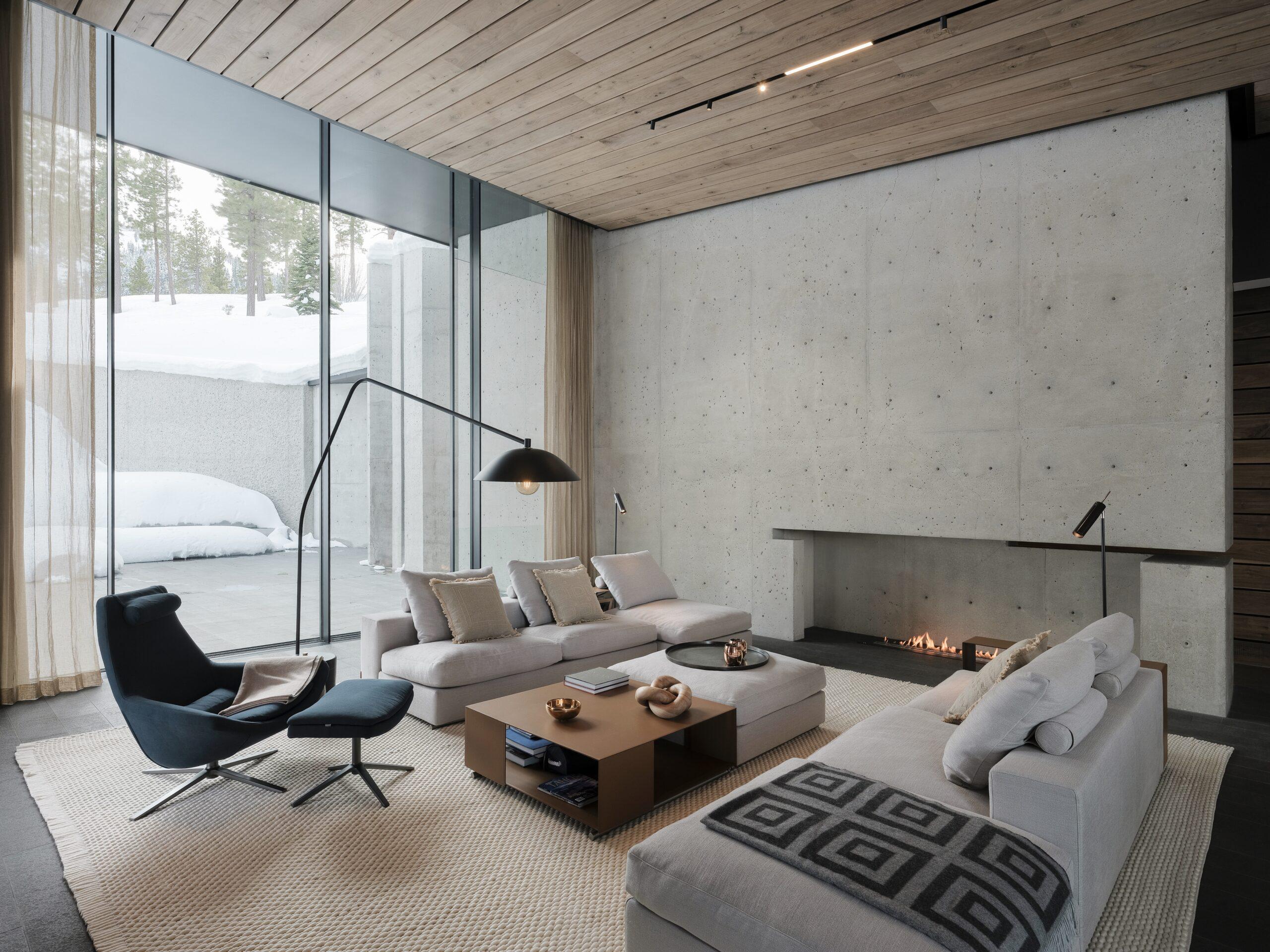 In response to the wildfires that have been devastating California, extra effort was put into fireproofing so the building can last through more than just the harsh winters. Somewhere between a modernist bunker and a cabin, Lookout House stands on the in-between, inviting inhabitants to seek shelter and inspiration.
Photography by Joe Fletcher.
Part of our Home of the Week series. Read more HERE.