House of the Nuns by Mário Martins Atelier
Portuguese architecture firm Mário Martins Atelier has built a stunning residence in the city of Lagos where there once was a crumbling workshop. What's miraculous about House of the Nuns is that it maintains a modern, luxurious milieu without distracting or clashing with the surrounding character of the city streets. It blends seamlessly, and one enters to find a hidden oasis of modern design.
The four-bedroom home has a massive exterior wall of concrete and plaster that is stark white, as is common in Portugal. The sun reflects off the walls, making them seem less opposing, and they signal the solace and fortitude for which the home is named. The use of architectural concrete creates sculptural effects, such as a significant ramp jutting from the living room roof. The architects also used overhanging structures in the generous courtyard to maximize shade.
Romanesque, most of the home opens to the courtyard because the walls facing into it are glass. As mentioned, ample patio space makes the courtyard central to the living space, and a wading pool and grassy area assure long days of Iberian relaxation outdoors. Strategic use of lighting accentuates the exterior's sculptural aspects at night.
Inside, a mix of Hakwood, plaster, and the Portuguese ceramic margrês create a sense of lightness and clarity that contrasts with the opacity of the exterior walls. The upturned lip in the ceiling of the primary living area becomes a clerestory that floods the space with light.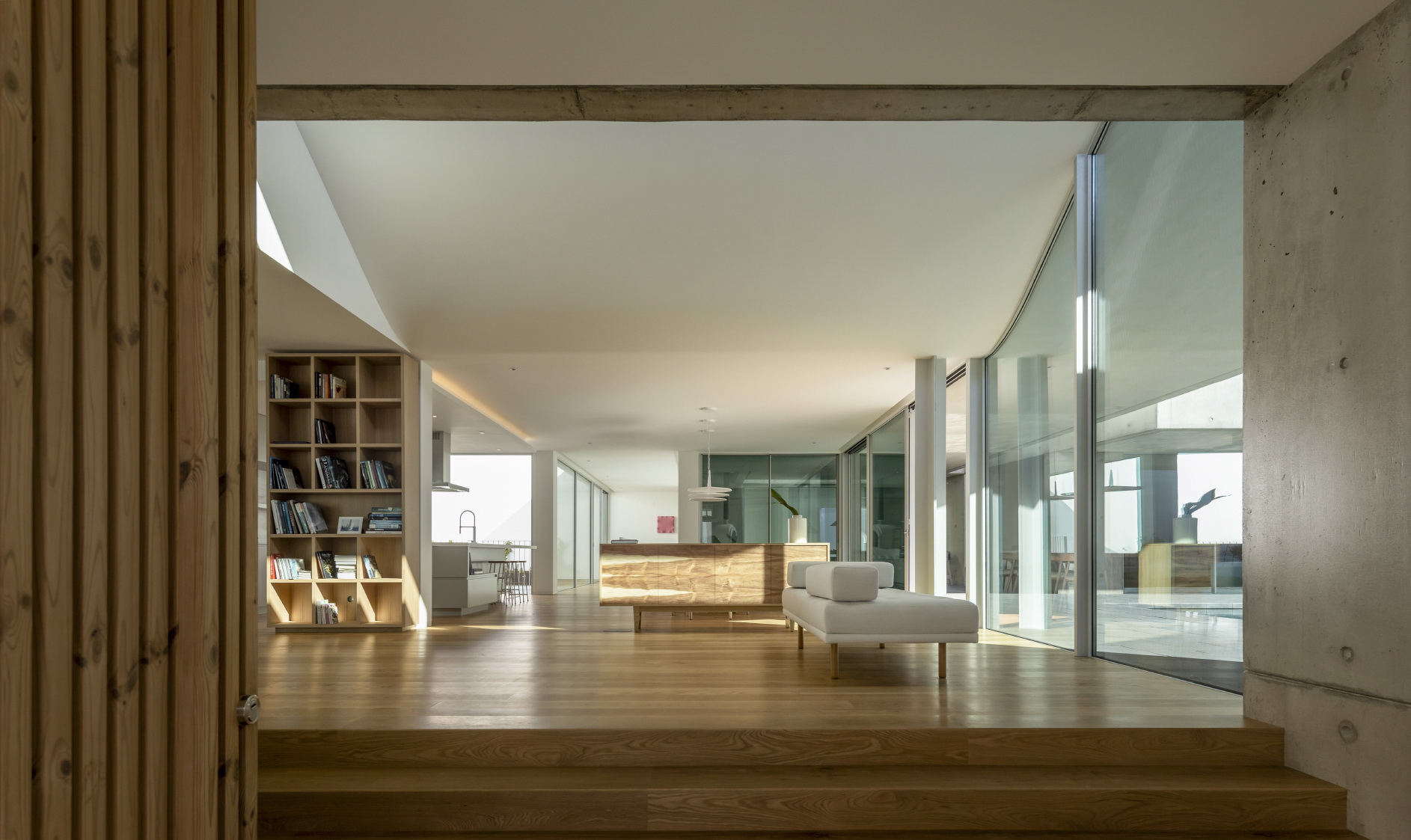 An ample dining area allows for elaborate meals and family gatherings, all geared around the paradisiacal courtyard pool. Furnishings are minimal but not lacking, with plenty of places to sit and read and think between swims.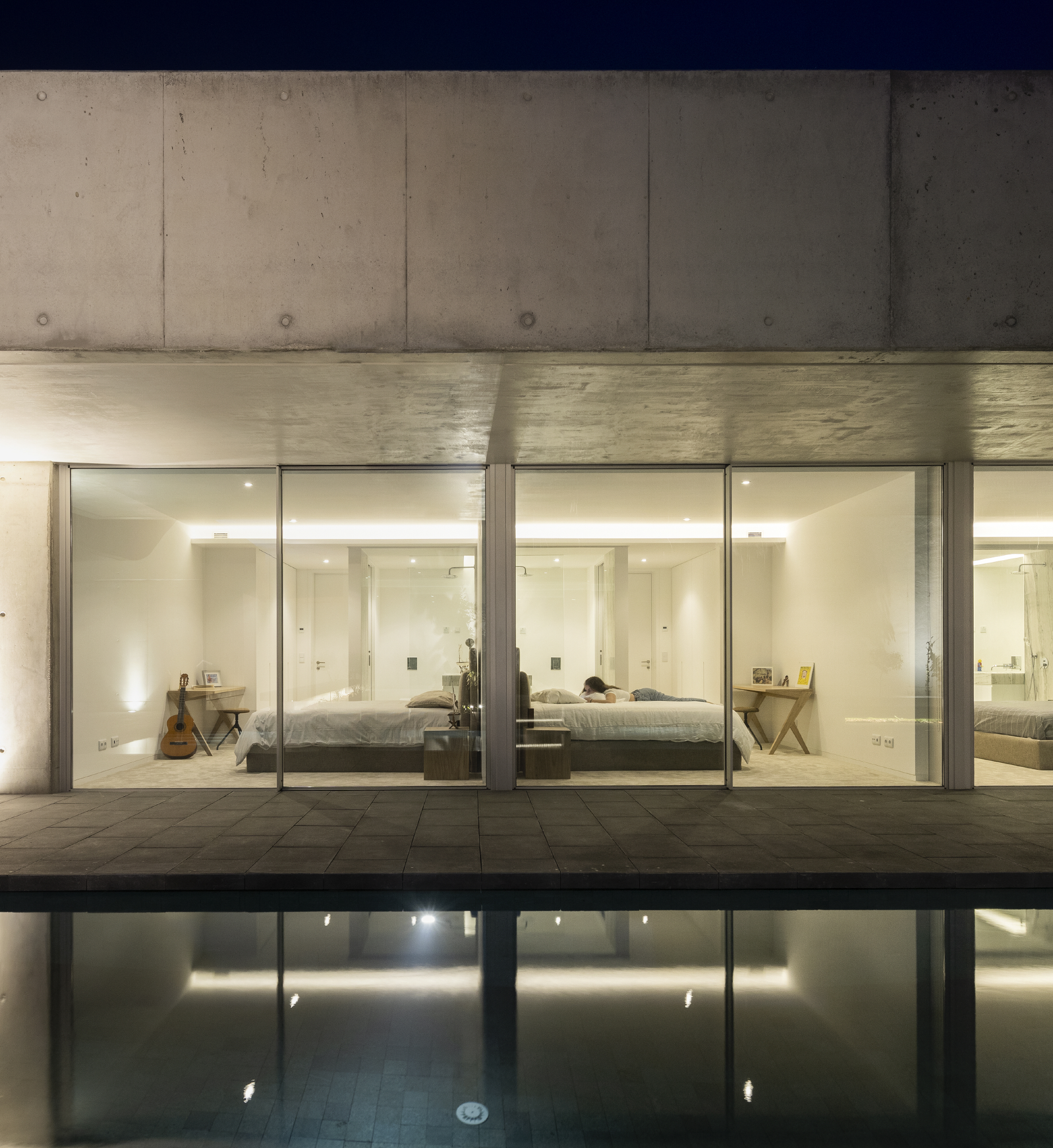 Photography by Fernando Guerra.
—
Part of our Home of the Week series. Read more HERE.