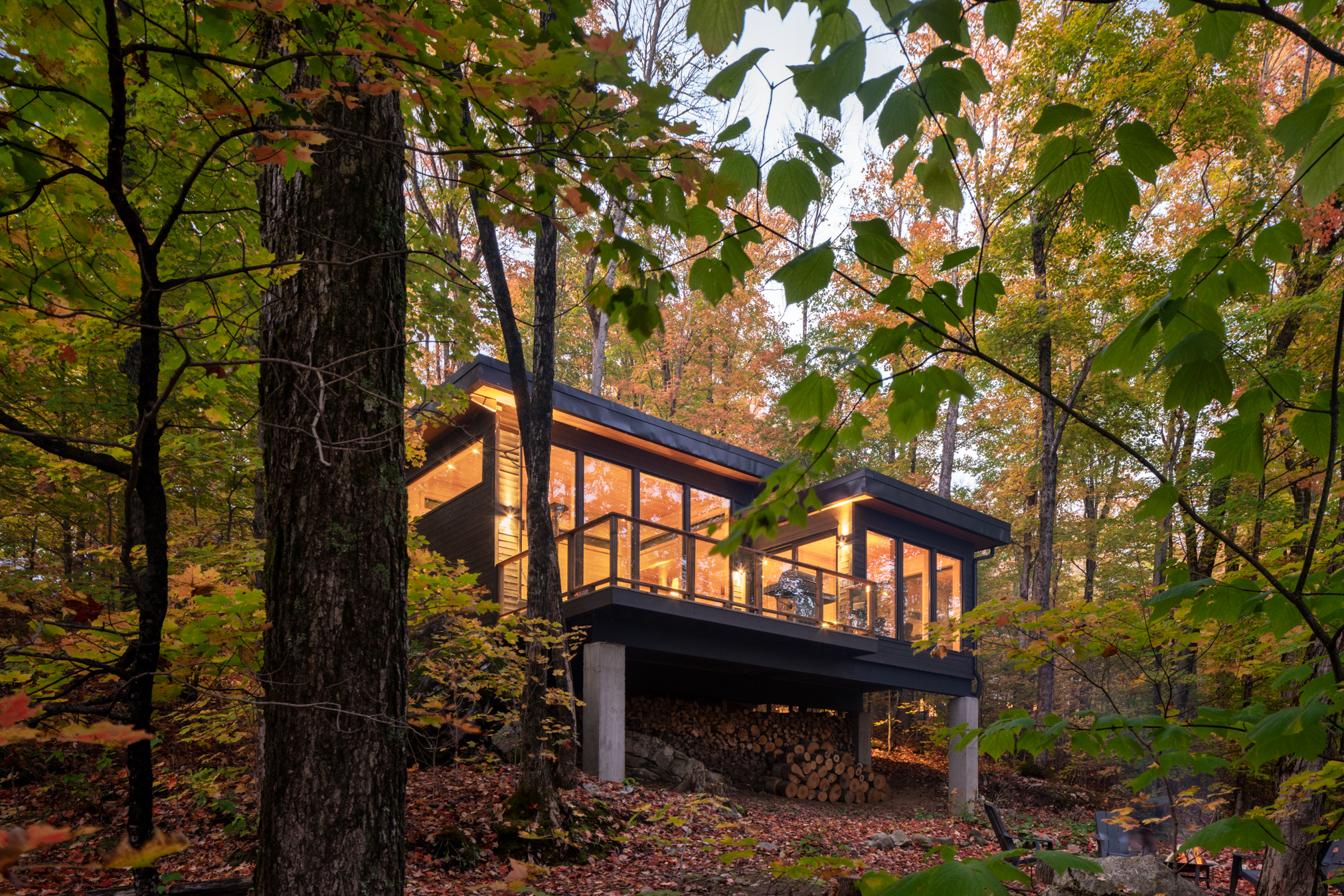 In the woods of Ontario, one can sit on the secluded sundeck of this house, lovingly designed and constructed by the owners, and watch the osprey take confident flight from the nearby bay. The story behind this home sounds like that of an intrepid pioneers, which gives the evident contemporaneousness of the building an extra layer of charm.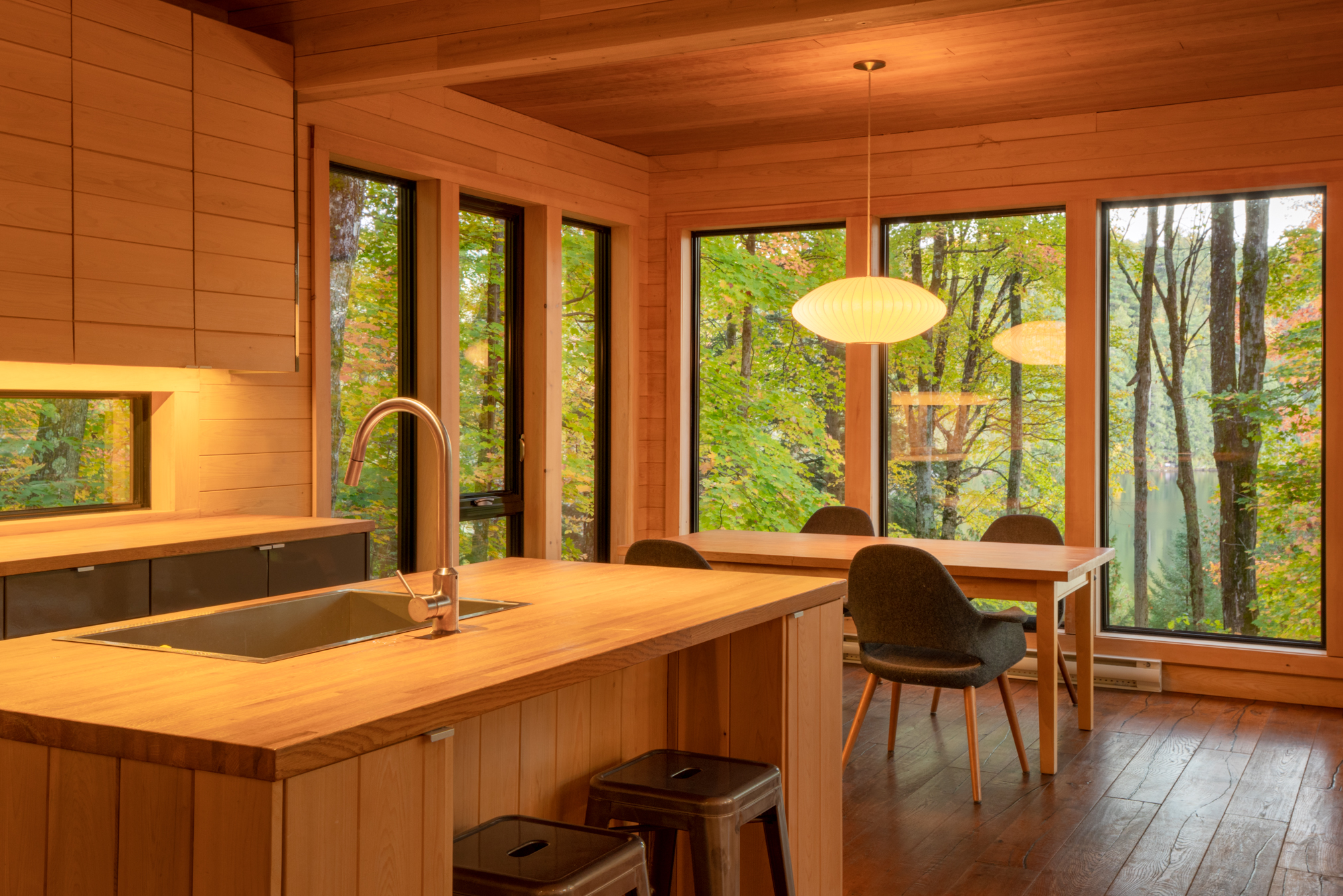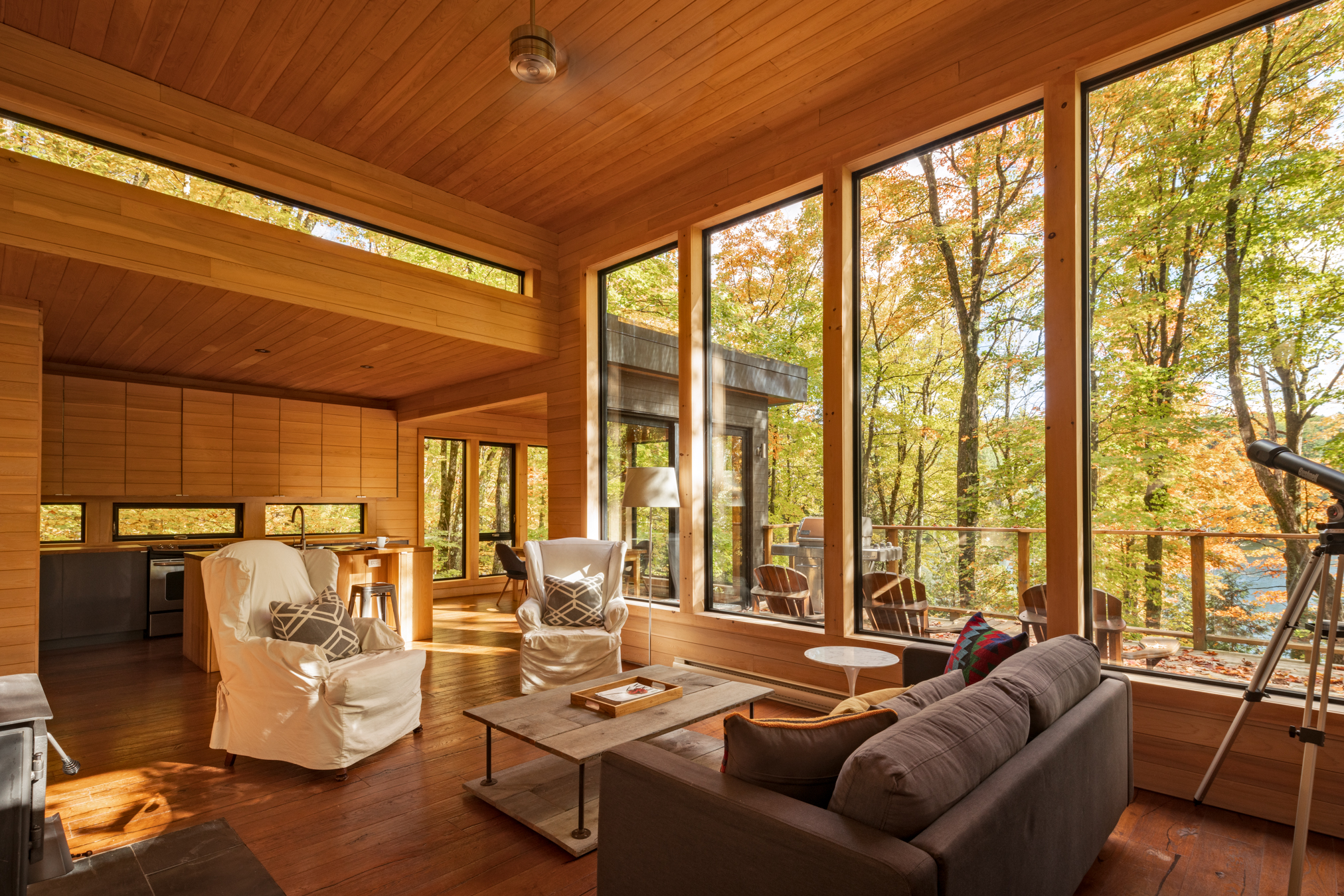 This three-bedroom cottage features 14- and 10-foot ceilings throughout, allowing air to move easily through the space, since the owners opted to forgo air conditioning in order to have more authentic experiences.
The 1,286-square-foot structure rests on top of piers and steel beams on the side of a steep slope so that inhabitants can feel at home among the trees. Remarkably, Cannon and his partner Tamara designed it completely in Google SketchUp, with some guidance and approval from a local engineer. Talk about DIY!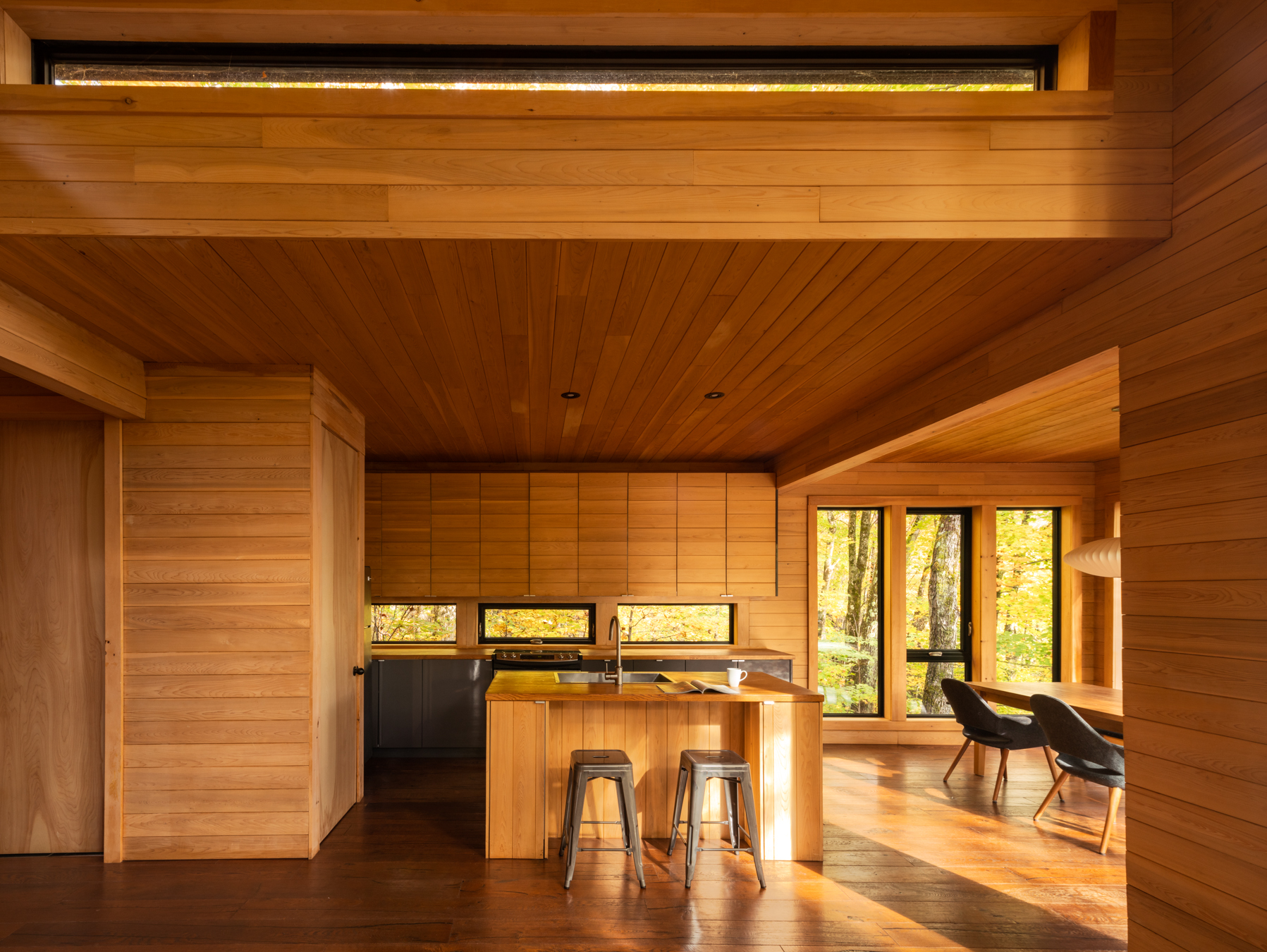 The exterior cladding is Maibec, from Quebec, a pretreated cedar with baked-in colour that is supposed to retain its integrity for at least half a century.
The interiors, which were finished mostly by the pair, are made of locally harvested Eastern white cedar "from a retired teacher who opened his own mill," Cannon says. The ubiquity of the wood gives the home a tranquility that many hope for in the cottage format. The large clerestory windows and skylights allow the woodland outside to become part of the decor itself, creating the coveted interface with the forest. The height of the house and its simplicity create a Waldenesque tableau.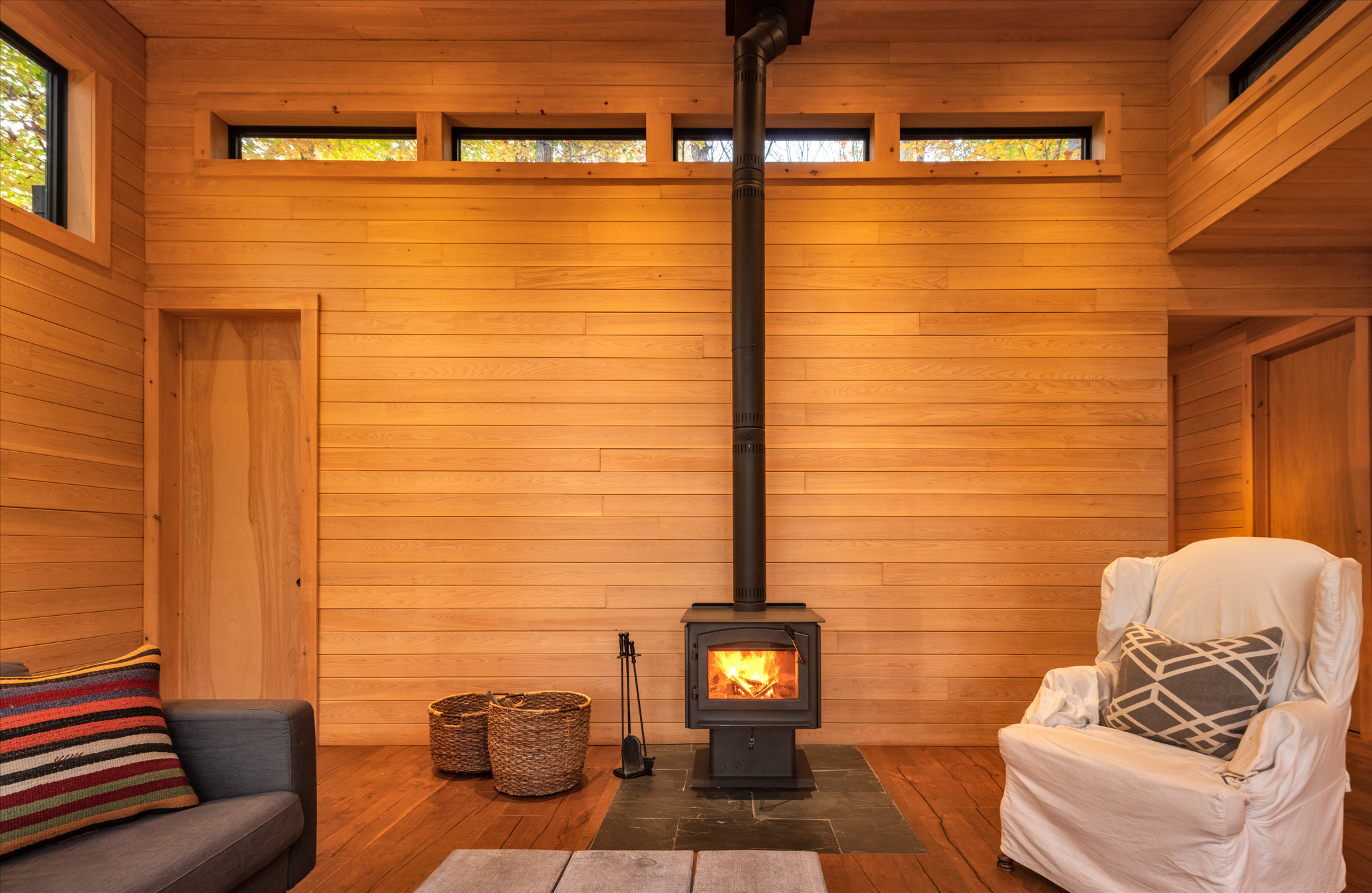 Photography by Adrian Ozimek.
Part of our Home of the Week series. Read more HERE.