Aston Martin x Richard Mille
An impressive new partnership.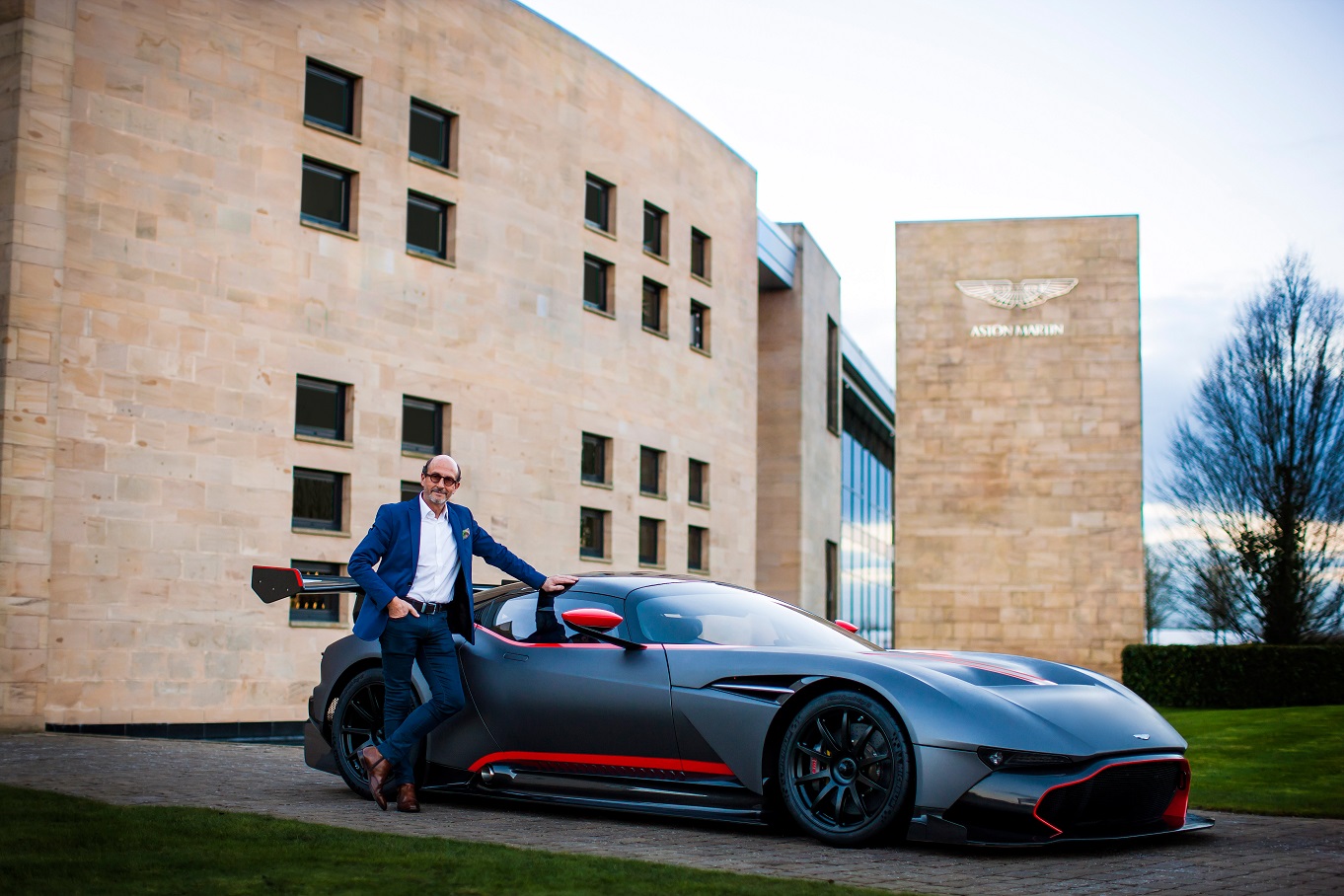 Announced amid the buzz of the Geneva Autoshow, British luxury sports car manufacturer Aston Martin has forged a partnership with ultra-advanced watchmaker Richard Mille. Along with co-produced products, such as Aston Martin-themed watches, Richard Mille will also become a key sponsor for Aston Martin's FIA World Endurance Championship race team.
Aston Martin is widely known for making some especially beautiful sports cars, including more than a couple driven by James Bond. The timing for this partnership seems ideal as the famed British marque recently announced the DB11, replacing the longstanding DB9 that first roared into our collective hearts back in 2004. Furthermore, modern Aston Martin has developed a wonderful habit for producing wild limited edition models like the One-77, the Vulcan, and the open cockpit CC100. It's in this predilection for creating rare and specialized cars for well-heeled enthusiasts that we see Aston Martin playing in the same space as Richard Mille.
For those who may be behind on their ultra-lux high-tech Swiss watch manufactures, Richard Mille has been around since 1991 and has succeeded in building an impressive brand in a relatively short period of time. Hallmarked by the use of innovative and uncommon materials and movement technologies, including watch cases made of carbon nanotubes (the RM 59-01) or movements suspended by tiny braided cables that are capable of protecting the watch from over 5,000 G's of force (the RM 27-01), RM represents an upper echelon of watch design that is well suited for pairing with the more adventurous elements of Aston Martin's line up.
Richard Mille has successfully used a number of high profile collaborations to promote their brand in the world of high performance athletes. Their collaborations include watches designed for tennis star Raphael Nadal, golfer Bubba Watson, and Olympic sprinter Yohan Blake. Each watch is designed to deal with the specific stresses of the host's sport, with the aforementioned RM 27-01 (limited to 50 pieces, $740,000 each) worn by Nadal while he played tennis. The watch, now long sold out, was astoundingly lightweight and was designed to specifically manage the aggressive forces of Nadal's movements during play.
In the past, even as recently as 2014, Aston Martin had been partnered with Jaeger-LeCoultre for a line of automotive theme watches called "AMVOX", blending Aston Martin with the brand's iconic Memovox line. While JLC was a strong fit for Aston's core line up of elegant GT cars, Richard Mille seems as strong a fit for their more extreme and rare designs. To that end, Katia Bassi, managing director AM Brands, said, "We are delighted to be partnering with Richard Mille, a company that stands for exceptional performance and design excellence, just like Aston Martin. We are looking forward to working with Richard Mille over the coming years to develop a collection of luxury high performance watches".
With both brands exhibiting a clear ability to produce products that catch the eye and stir the soul (what, have you not heard the exhaust note produced by the DB11's twin turbo V12?), this new partnership should lead to some interesting, innovative and impressively expensive new watches.
Photo courtesy of Aston Martin.