Van Cleef & Arpels Lucky Animals Collection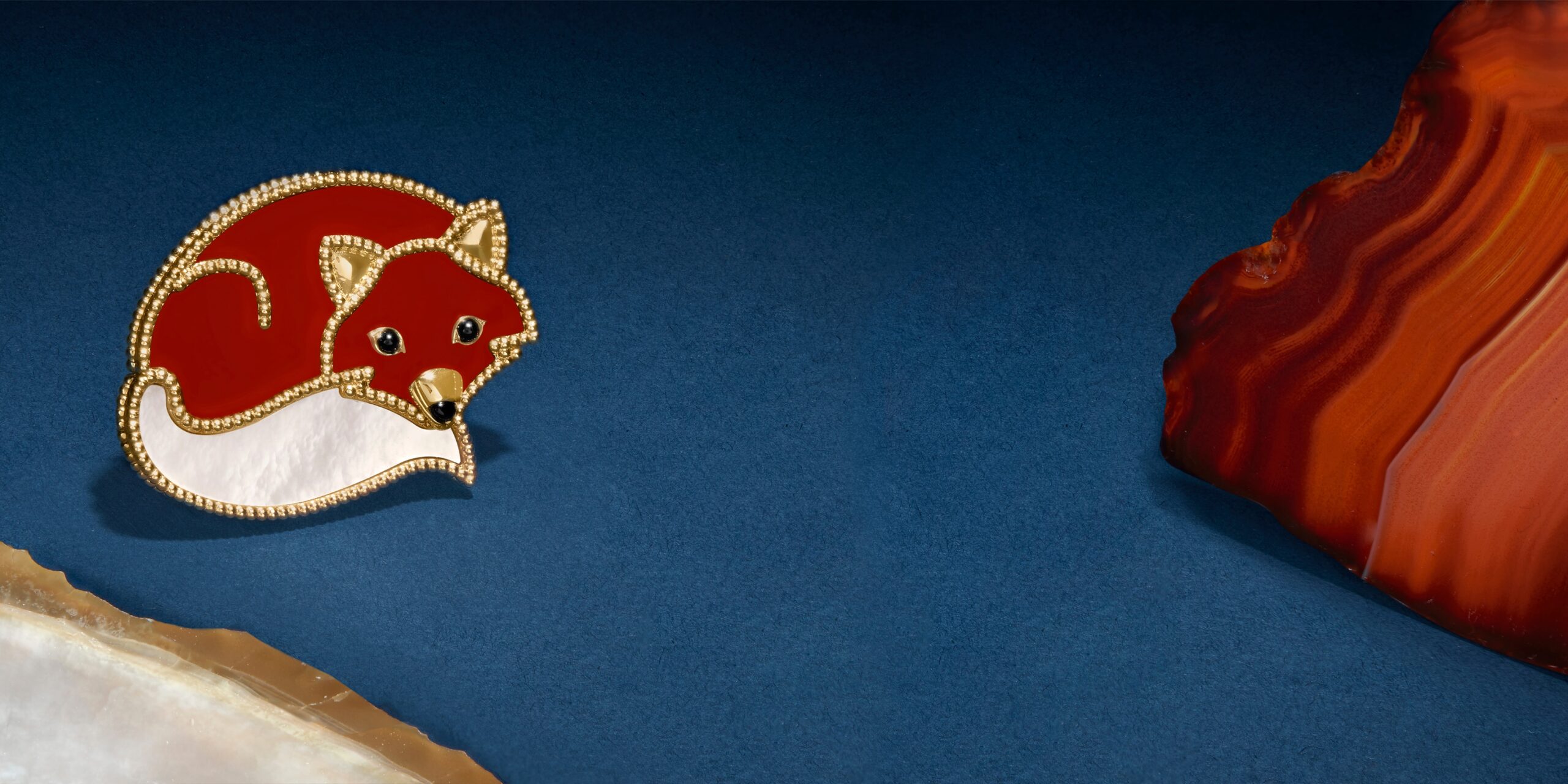 Van Cleef & Arpels has added five charming playmates to its Lucky Animals collection. Teddy Bear, Dachshund, Frog, Fox, and Bichon Frise join the Lucky Animals family with a studied use of stones and whimsical poses.
Teddy Bear sparks warm childhood memories with its overstuffed silhouette crafted from mother-of-pearl and its eyes and nose made of onyx. Teddy's tilted head and friendly gaze give a sense of familiar comfort.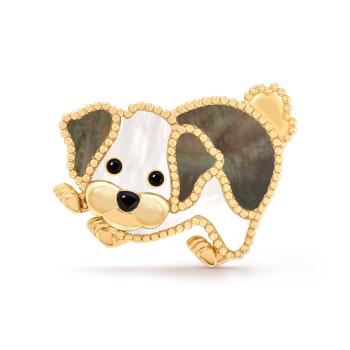 Dachshund marches forward with an audacious posture and courageous upright tail. With its smooth coat of auburn carnelian, Dachshund will be by your side for all your adventures.
Frog symbolizes wealth and good fortune with its vivid-green malachite body and smooth, white mother-of-pearl belly. Energetically posed, ready to jump, it reminds you that with great leaps come great rewards.
Fox is the clever companion for those seeking wisdom and protection. With its brilliant silky-red carnelian body, white mother-of-pearl bushy tail, and deep-onyx eyes, Fox will be your lookout for risk and opportunity.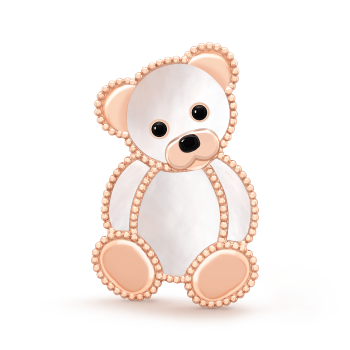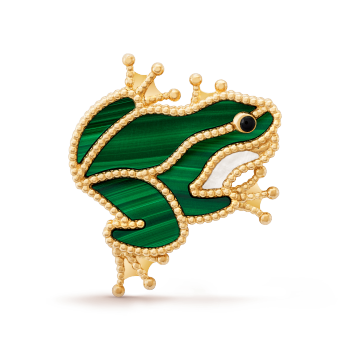 With an excited set-back stance and curious gaze, Bichon Frise is ready to invigorate your day. Playfully illustrated with rippling sheets of white and grey mother-of-pearl, Bichon Frise will fill your heart with vibrant energy.
Capturing the beauty and charm of the natural world has long been part of Van Cleef & Arpels designs. With lifelike expressions and discerning craftsmanship, the Lucky Animal collection embodies the quintessential Van Cleef & Arpels charm. The only question is, which of them speaks to you?