Tree House Hotels Are All the Rage Right Now
Ever dreamed of swinging like Tarzan? From Japan to France and closer to home in North America, tree houses are on the rise.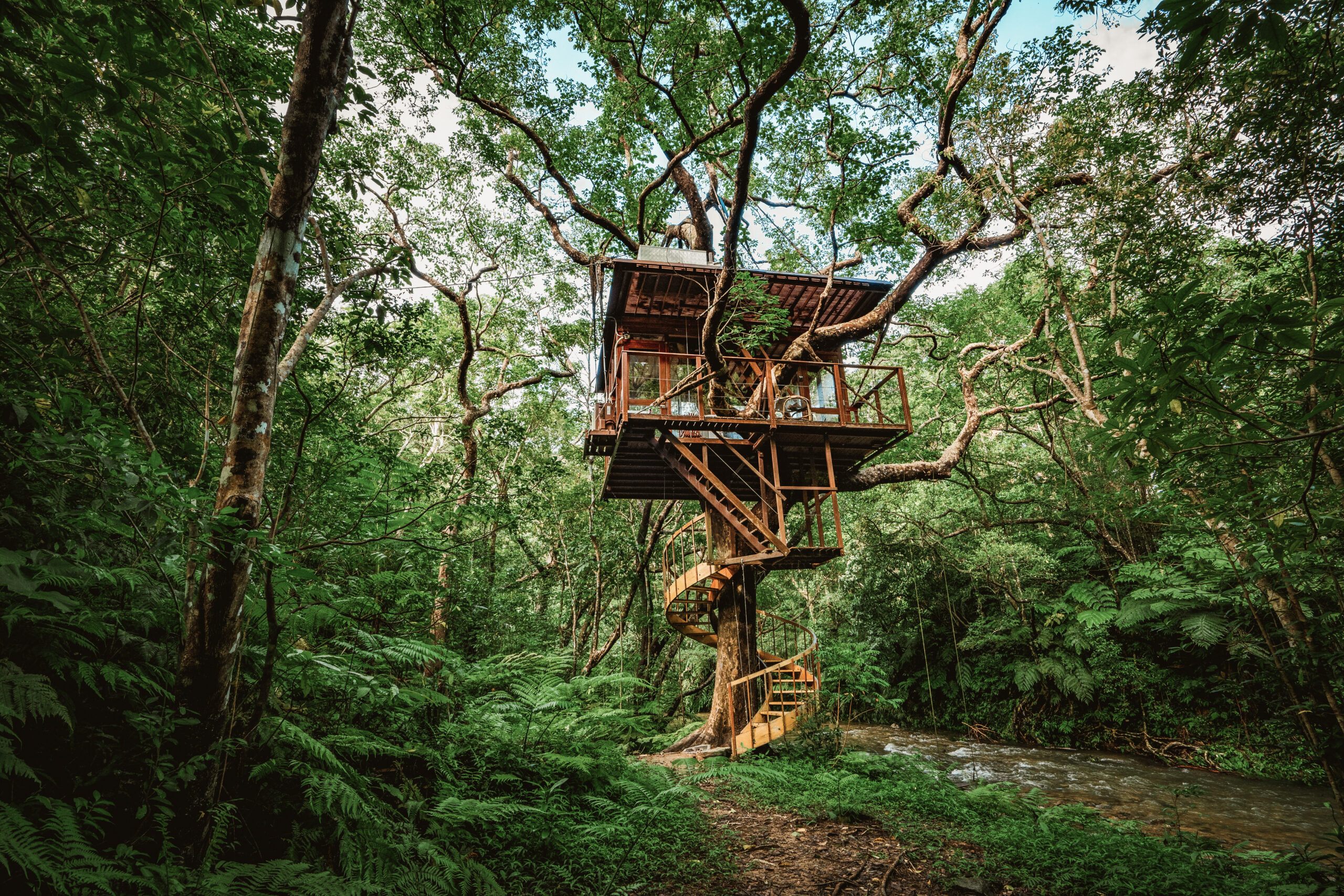 Tree houses have taken over the luxury accommodation industry. Hoteliers perhaps took the social distancing rules a little too seriously and opened 11–15-metre-high hotels to help guests adhere to government regulations. The beauty of many new tree house hotels is that they do not sacrifice luxuriousness but rather heighten the overall guest experience.
Tree house hotels come equipped with fully equipped kitchens, including wine fridge, most are wheelchair accessible, and of course, they offer stunning views. Like hotels with 360-degree panoramic views in the Amazon rain forest, national parks of Australia, and secluded spots visited by only the lucky few, they come at a cost, with stays starting at $1,000 per night. If you like heights, here are a few daring tree house hotels to check into.
On Okinawa Island, where locals live well past their 100th birthday, is the newly opened Treeful Treehouse Sustainable Resort. The eco-luxury hotel recently unveiled its AeroHouse room, created in collaboration with Yasuhiro Koichi, who also designed parts of Tokyo's Ritz-Carlton Hotel. Guests can immerse themselves in nature, nestled in the forest canopy overlooking the Genka River. The resort is powered by its own solar energy, and all suites are fully catered with air-conditioning and modern facilities, including a balcony for stargazing.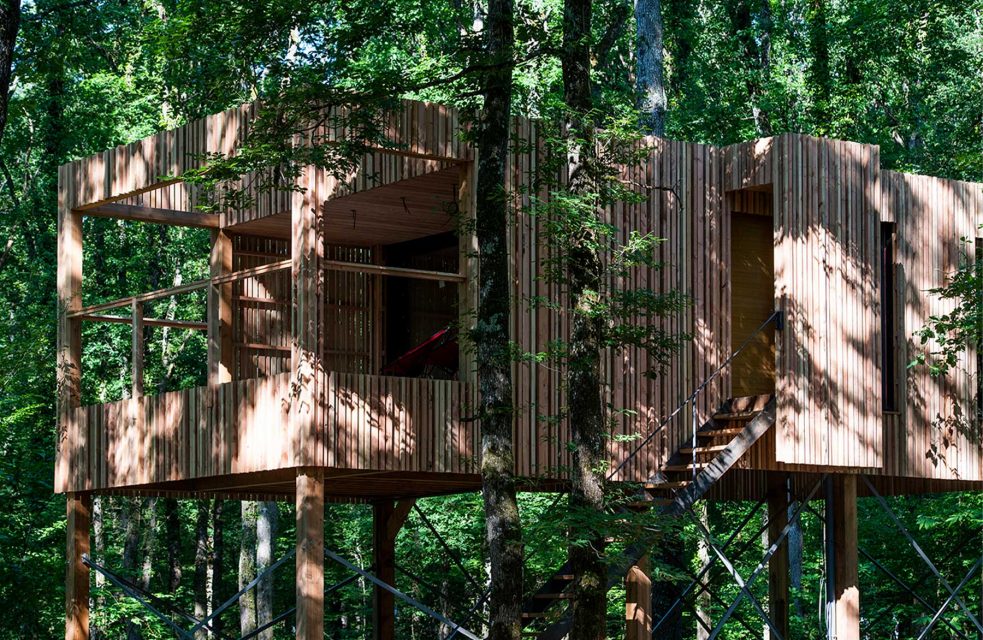 The traditional French B&B has been reinvented by Loire Valley Lodges, which opened last July in a 750-acre forest just a couple of hours from Paris. Instead of sleeping in the local châteaux, enjoy an elevated state of living in one of the 18 modern tree houses on stilts. The forest canopy melds with the rooms through floor-to-ceiling windows, but be warned, there is no Wi-Fi or TV. All rooms have a walkie-talkie if you need to call room service but can not muster the energy to slide down your tree house during the night. In-room massages are available upon request, as well as private dining options to make you feel at home.
The region of Bregenzerwald is known for its contemporary architecture, and in Sulzberg, the Baldauf family has created a unique tree house. The house, with its spruce-shingle cladding and local interior, pays homage to the area's craftsmen. The father-and-son project took less than two years to build, putting other tree house cubbies to shame.
The beautifully designed rooms of the Post Ranch Inn, on the cliffs of California's Big Sur, do not play second fiddle to the natural setting of mountains, forest, and ocean. The resort offers gourmet dining experiences led by chef Reylon Agustin, which guests can enjoy after a day spent cruising along the Big Sur coastline. Of the 40 rooms, the free-standing tree houses offer the best views, especially of the sunset from the king-sized bed by the fireplace.