Toronto's Barbet Makes Seltzer to Foster Community
Katie Fielding quit drinking alcohol for a period of time after suffering a bad seizure in March 2020. Throughout the following summer, what Fielding, who has epilepsy, missed about drinking wasn't the taste or the buzz but the feeling of community it inspired. So she and her sister, Andrea Grand, decided to do something about it, developing Barbet, the buoyant, idiosyncratic seltzer brand taking Toronto and its hippest establishments by storm.
Unlike with many drinks, Barbet's genesis began with its branding as well as its flavour. Recognizing a gap in the market when it came to inspired non-alcoholic drink packaging, the sisters looked to the craft beer industry for inspiration when designing Barbet's distinctive, vertically striped cans. Wanting to bring maturity to the seltzer segment, Barbet's look aims to normalize and, in a way, camouflage non-alcoholic drinks for "grown-up" gatherings. "Holding a can of soda that we like to say you'd have at the kids table, Fielding constantly got questions like 'why aren't you drinking?'" Grand says of her sister's experience after quitting drinking.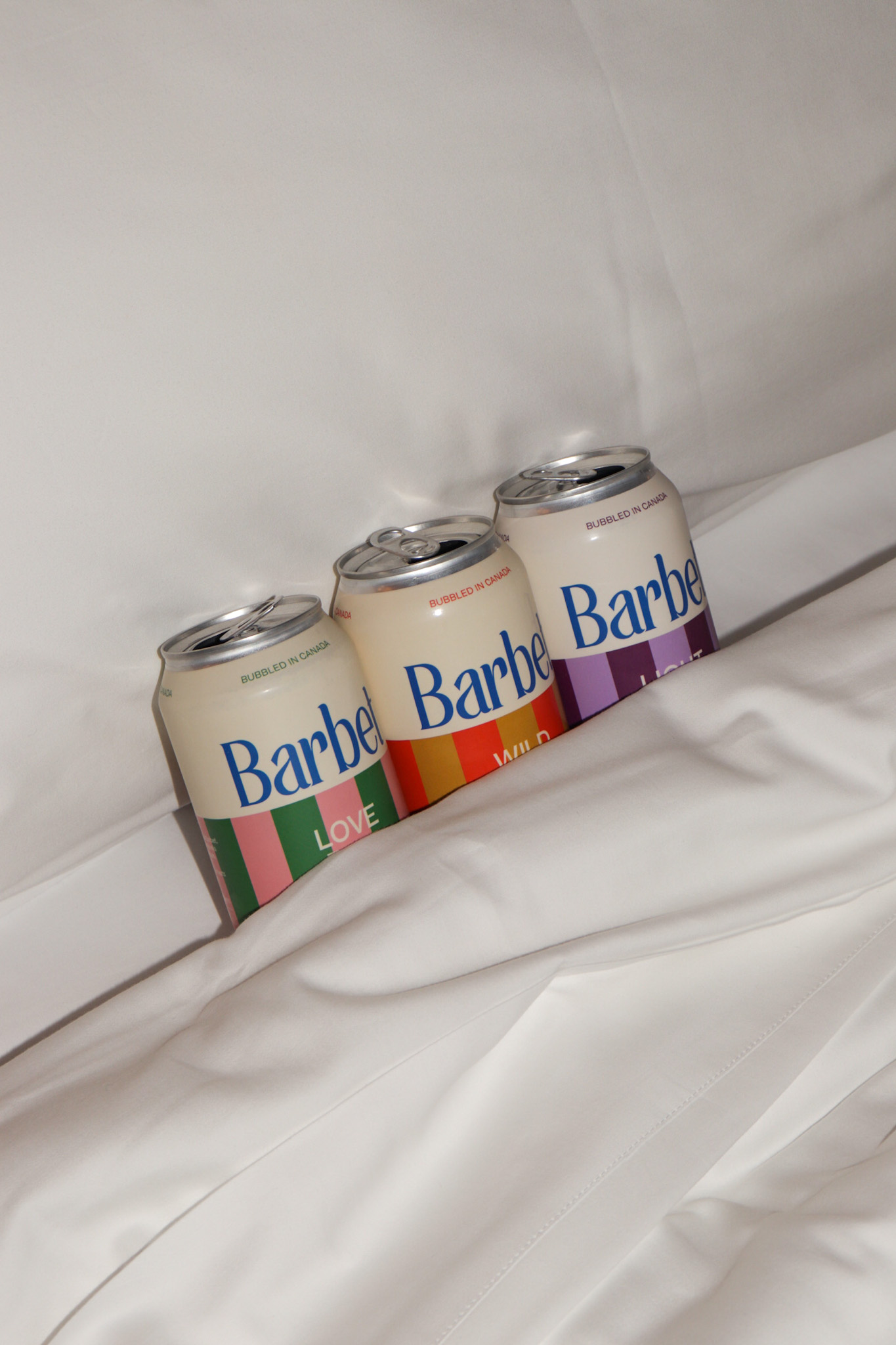 Barbet currently offers three flavours that go beyond everyday sparkling water. Love Bite, flavoured with grapefruit, ginger, and juniper, is an enlightened take on Fresca and likely the most widely pleasing option. Cucumber-pineapple-and-lavender-flavoured Light Wave is an understated seltzer that appeals to nuanced palates. And Wild Card, so named, Grand says, because of her and Fielding's perceptions about how it would be received, is a magical blend of blood orange, calamansi, and jalapeño that projects to be a perfect mixer once dry January is over. Maintaining its commitment to a superior aesthetic, the hue of each Barbet flavour corresponds to the shades on the cans thanks to natural colourants such as black carrot juice.
To celebrate the community it has fostered since its inception, Barbet is hosting or contributing to a number of events through January and February. Whether it's a zero-proof mixology workshop, a hip-hop dance class, a clothing swap at Good Juice Box Vintage, or a tarot card reading at the Drake Hotel in collaboration with Seedlip, Barbet has a non-alcoholic experience for every type of sober (-curious) drinker. And if you can't make it to one, each Barbet purchase further supports its community, with 1 per cent of sales going to three deserving nonprofits: Good to be Good, Save Our Scruff, and A Greener Future.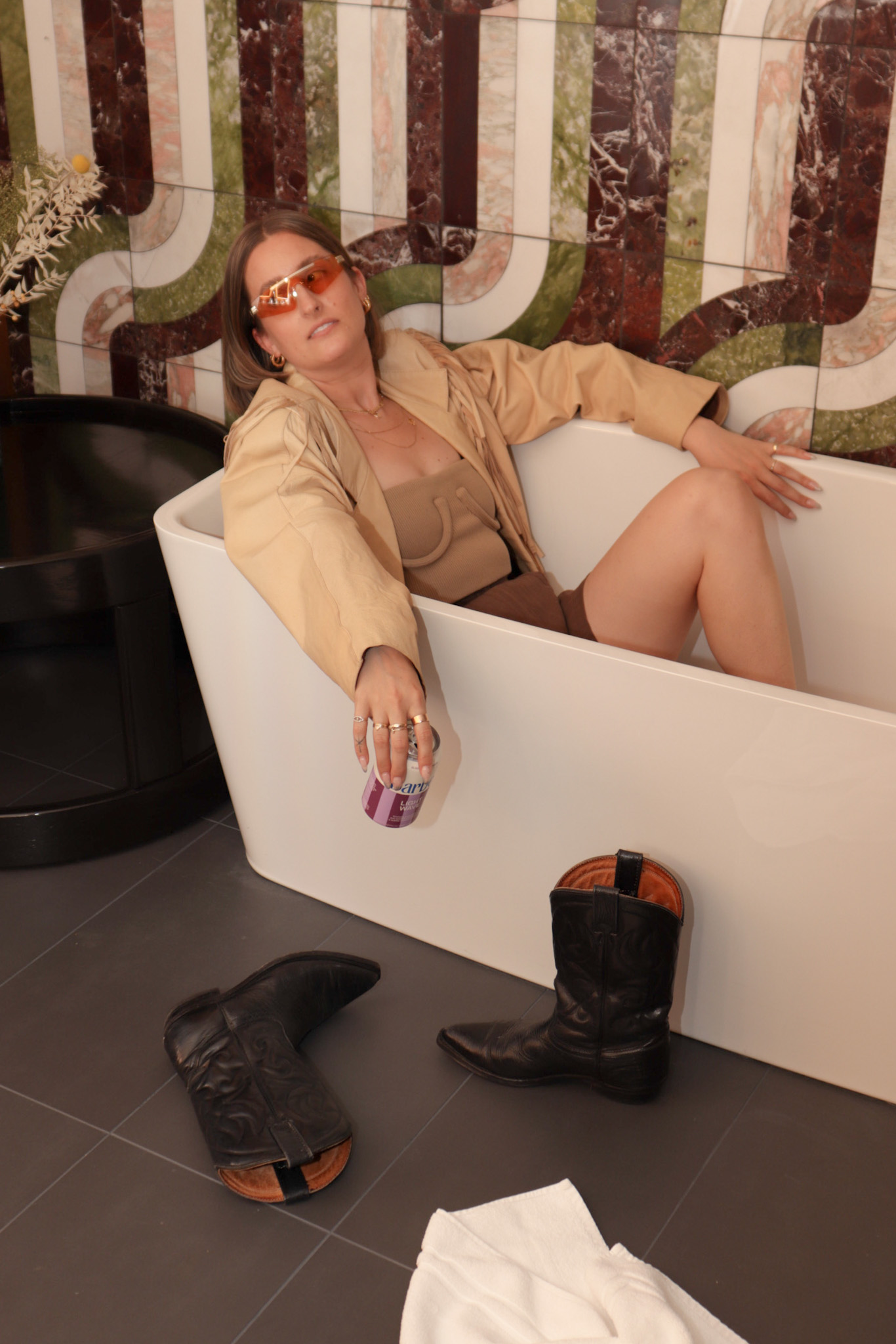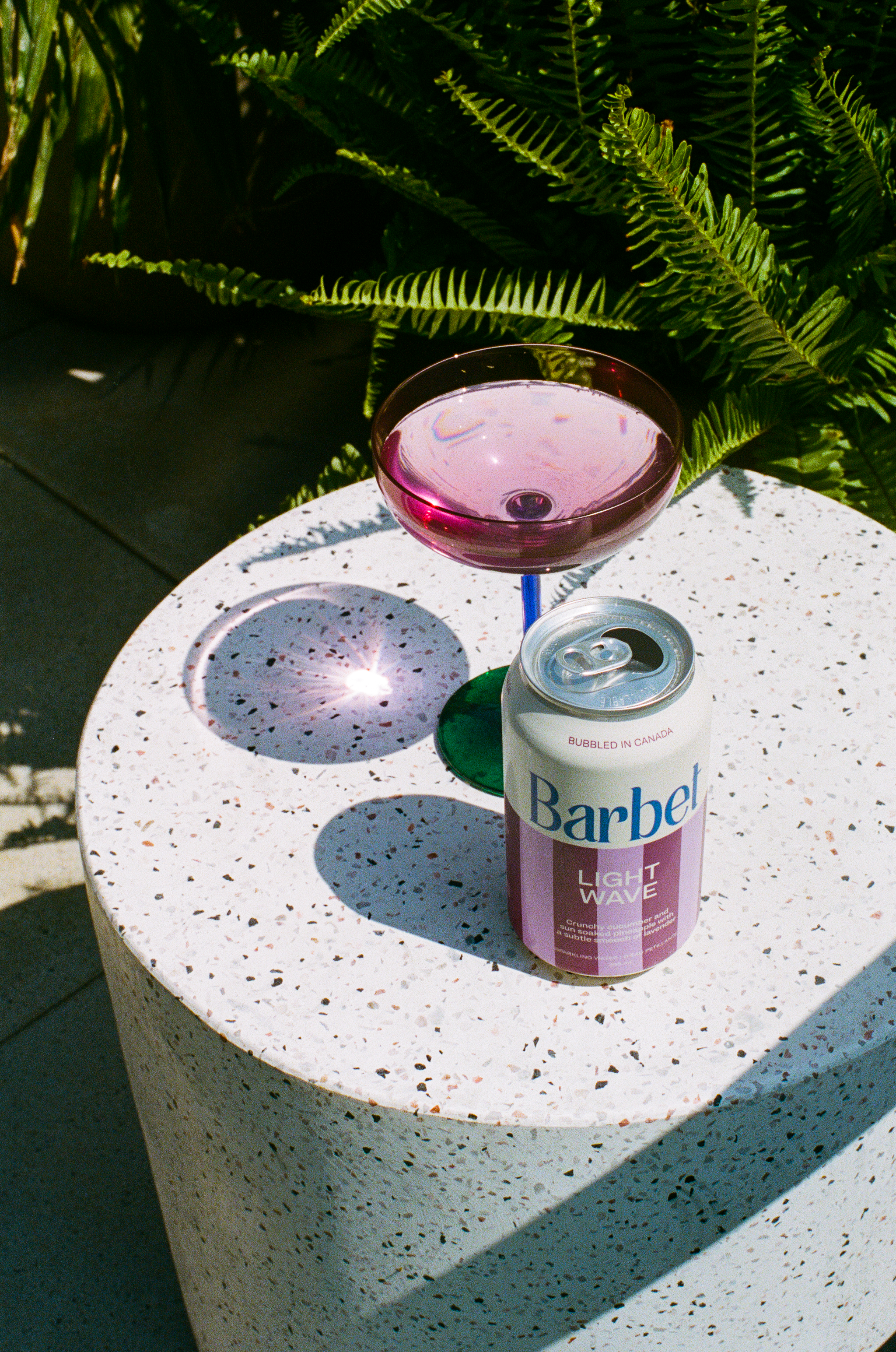 In the end, whether at one of its events, at home alone, or at a dinner with friends, drinking Barbet is about community first. "We put alcoholic and non-alcoholic drinks on a level playing field. We're making space and comfortability for who wants to come out and experience it" Grand says. "There's always a seat at the table with Barbet."
Barbet is available Canadawide online and at select restaurants and retailers across Ontario.