The Made-in-Canada Sunglasses to Sport This Summer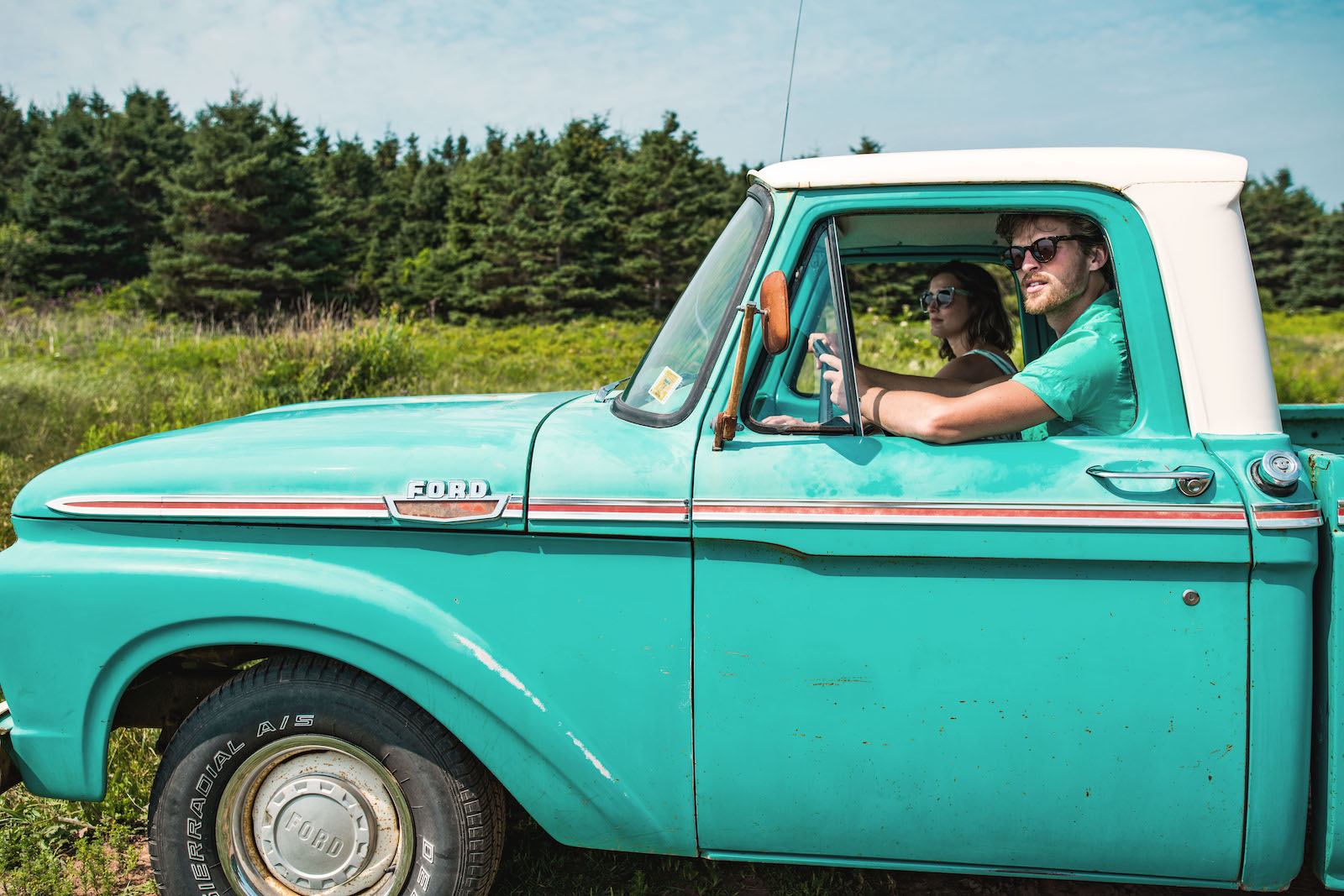 Founded in 2015 by Christopher and Sydney Seggie, Fellow Earthlings' line of bold eyewear and acetate accessories is entirely handmade in rural Guernsey Cove, PEI. "We're about 45 minutes from Charlottetown; our workshop is quite literally in a field by the ocean," says Sydney.
The "gentle island" was actually a hub for eyewear manufacturing just a few decades ago, with multiple manufacturers operating in the province at one point. According to Sydney, whose father also worked in the eyewear industry, in the late 1980s PEI's Tannereye factory was making around a million leather-covered and acetate glasses a year for international brands such as Ray-Ban and Ralph Lauren.
The Seggies, a husband and wife duo, worked in eyewear licensing in Hong Kong before returning to Canada and apprenticing with a local expert. "Our frame-making mentor, Jon, was formerly the production manager at Tannereye. He's been making frames since he was 15 in England and has worked in factories all over the world," says Sydney.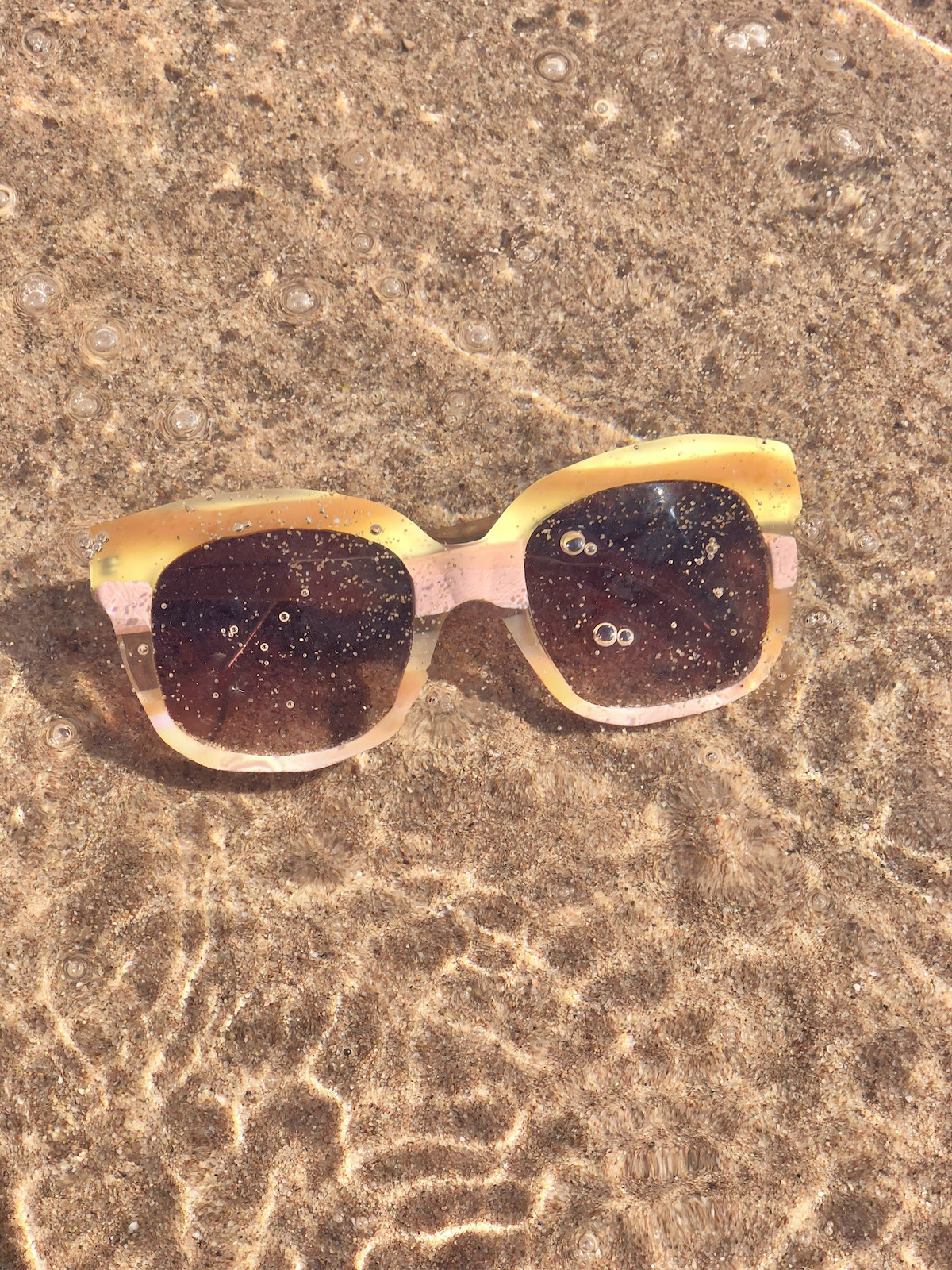 After a few years of apprenticing, the Seggies began to offer private-label eyewear design, prototyping, and short-run production services—they've worked with Holt Renfrew's H Project and have been collaborating with American designer Anna Sui for several years. Fellow Earthlings' distinctive custom frames for the designer's runway shows have appeared for many seasons at New York Fashion Week; and, starting with spring 2020, the company will also be producing Anna Sui eyewear commercially for the first time.
Five years ago, the Seggies also launched a customer-facing business. "We wanted to create eyewear on a different [more intimate] scale," says Sydney. "And we saw that there was a need for more choice within the industry, because a lot of factories offer the same shapes."
Each pair of Fellow Earthlings glasses is handmade to order; customers are encouraged to create custom combinations of the brand's available shapes, materials, and lens colours. "We currently have seven shapes in our family, and we add a new shape every year," says Sydney. "We don't follow a traditional release cycle, but what we're really trying to do is offer really classic shapes so that everybody can find a shape that works for them."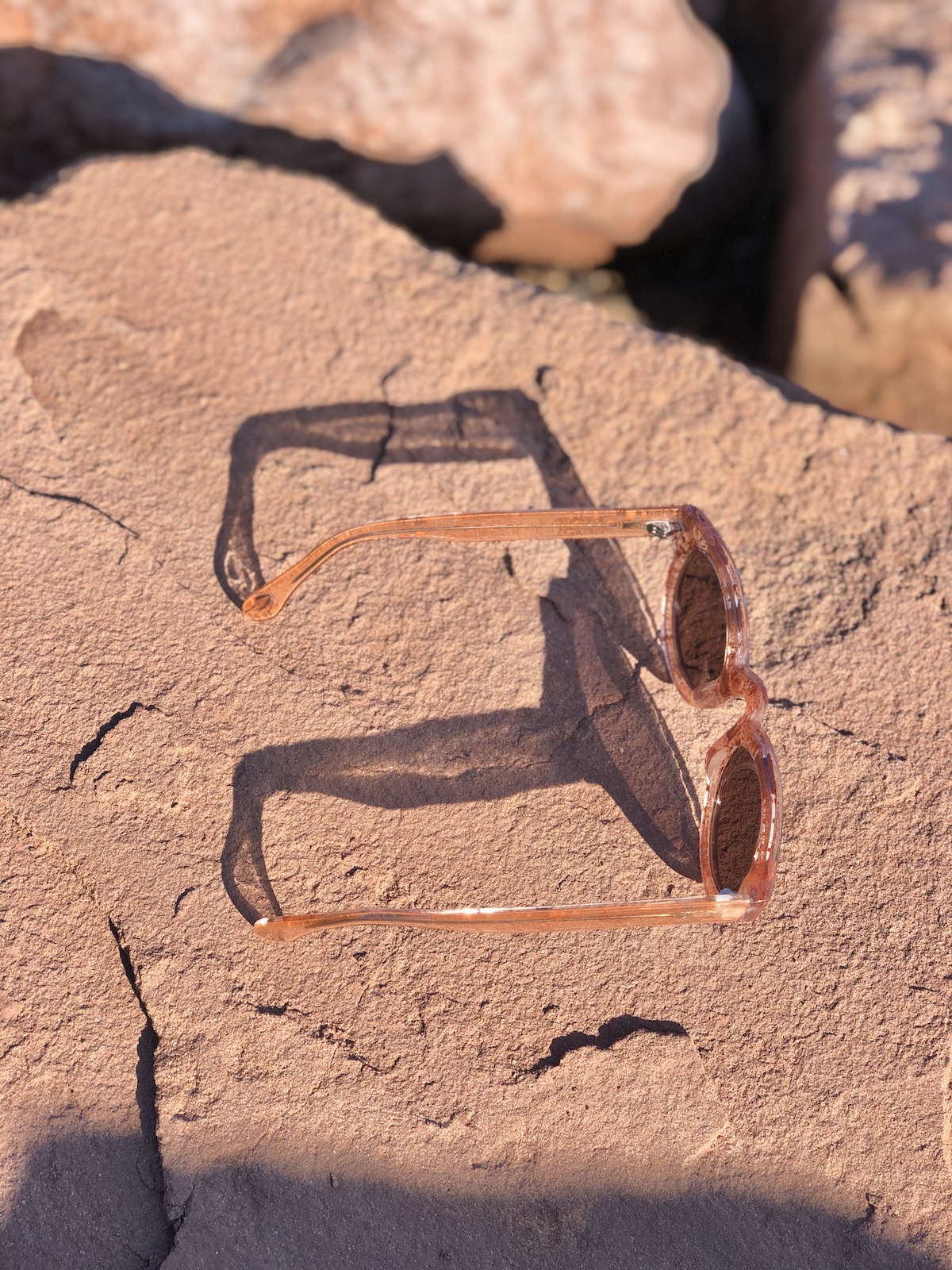 Sustainability is also an important goal for the fledgling company, nominated in the Swarovski Award for Emerging Talent, Accessories category for this year's Canadian Arts & Fashion Awards (CAFA). "One of the problems with eyewear manufacturing is that about 80 per cent of the acetate slab is actually wasted once they cut the thin style out of the piece of raw material," says Sydney. "We have an exclusive in-house recycling program—there's actually no other company doing this internationally—where we're retaining our manufacturing would-be waste and turning it into new [glasses]." Each frame in the line's eco-friendly RE:FE collection, made out of recycled acetate, is one of a kind. "We're [turning waste into] something that is, in some ways, more beautiful than just the stock acetate, because each one is like a small piece of art," says Sydney.
________
Never miss a story. Sign up for NUVO's weekly newsletter here.