Monogram Forges Canada's First Heated Ice Press
For the home-bar enthusiasts.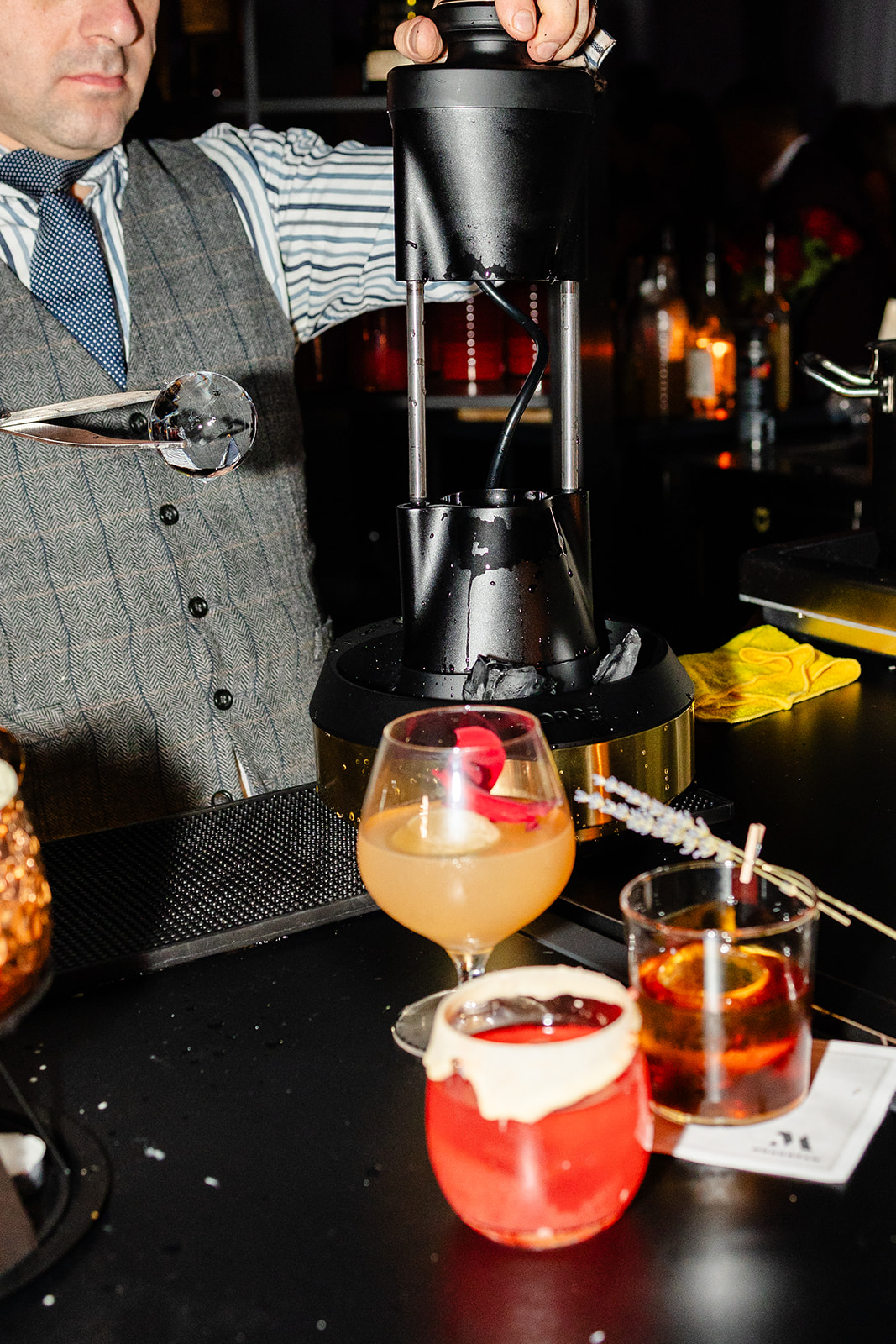 The first heated ice press has entered Canada's market for home spirit connoisseurs and entertaining aficionados alike. Luxury brand Monogram's Forge Heated Ice Press brings the quintessential ice spheres used in upscale bars in London, Paris, and New York to private homes.
Spherical ice delivers the slowest possible melt time, compared to a cube, which has more melting points because of its edges. Increasing drinks' longevity, spherical ice ensures the ingredients are not diluted by melting ice. "Cold for the drinks is like heat for the food," mixologist Marian Beke says. Earlier this month, Beke showcased the heated ice press at the Monogram national launch event in Vancouver. The mixologist, who has won several awards for his London bar, the Gibson, crafted exquisite cocktails adorned with lavender sprigs and rose petals.
For nonprofessionals, Beke says, the Forge cuts out the waiting time, producing ice spheres back-to-back without the need for preheating. "Ice is super important for cocktails," he explains, noting that a cold drink is fresher, better quality, and a better representation of flavours on the tongue.