The luxury of handcrafted furniture.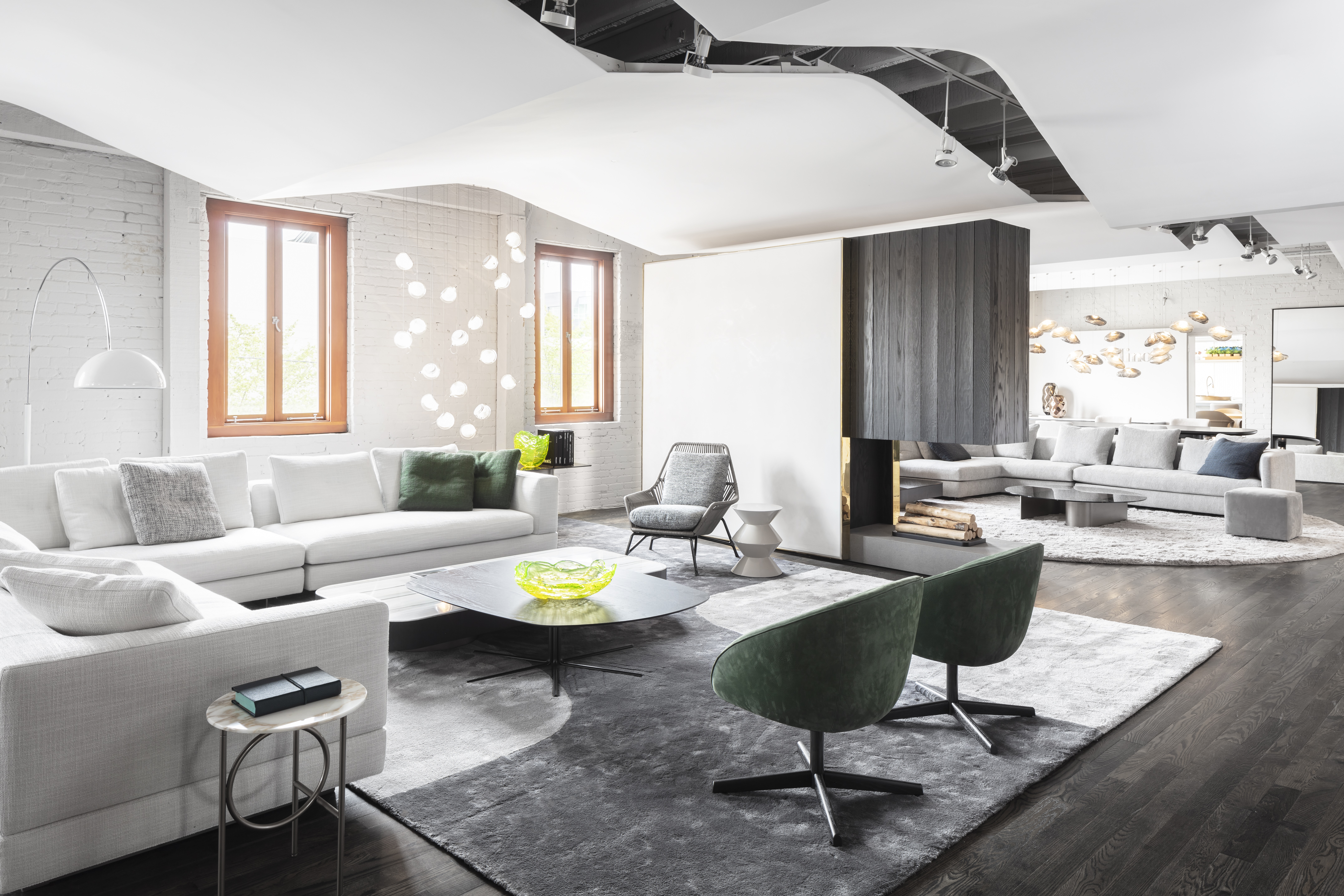 Good design tells a story, and the people behind Minotti are storytellers who speak the language of artisanal designers. The family-owned furniture company was founded by Alberto Minotti in 1948 as a small upholstery workshop in his hometown of Meda, an Italian city halfway between Como and Milan with a history of furniture production. Alberto's sons Roberto and Renato industrialized the company, earning Minotti international recognition while still remaining true to its Italian craftsmanship. Now, 70 years on, the third generation of the family—Renato's twin sons, Alessio and Alessandro, and Roberto's daughter Susanna—is faced with the challenge of balancing the traditional with the innovative in an ever-changing world.
Rodolfo Dordoni, the company's art director, has been responsible for coordinating the Minotti aesthetic for over 20 years. Signature pieces like the West sofa, a modular set with different arrangements, or the Russell armchair, a contemporary take on fifties style, owe a debt to Dordoni's discerning eye. Since the launch of Minotti's 2018 collection, coinciding with their 70th anniversary, three designers have been added to the Minotti fold, each bringing their unique perspective on design to weave into the Minotti DNA. Christophe Delcourt, a self-taught French designer, has imbued organic elements into the geometric, modern Minotti design, as seen in Daniels, his curved sofa series. The poetic minimalism of Japanese design studio Nendo adds character with pieces such as Wedge, a bulky-yet-lightweight dining table series. Brazilian architect Marcio Kogan's modular outdoor seating concept Quadrado won him the NYCXDESIGN award earlier this year in the outdoor collection category. This year sees a fourth addition to the Minotti designer family with Copenhagen-based design duo GamFratesi, whose Scandinavian influences can be found in designs like the minimalist Angie armchair, made with saddle hide.
Minotti's incorporation of global designers speaks to a broadening of the brand's horizons, yet also a firm connectedness to its traditions. "We have our vision," says Susanna, in Vancouver recently at the newly expanded Livingspace Minotti showroom. "And we are able to coordinate our designers…to speak the same language."
What is the Minotti vision? "Quality, to us, is in the details and the handcraft [of furniture]," says Alessandro. "These products are very intimate; they go into the house. You have to find a way to respect how they [customers] live and introduce your style into [their] environment. It has to be eclectic, interesting, new."
"Every detail is thought to make the whole…The hands and the knowledge of the artisan is what makes a [Minotti] piece perfect," Susanna says.
_________
Never miss a story. Sign up for NUVO's weekly newsletter.