Miami's Wynwood Walls and the Evolution of Street Art on Instagram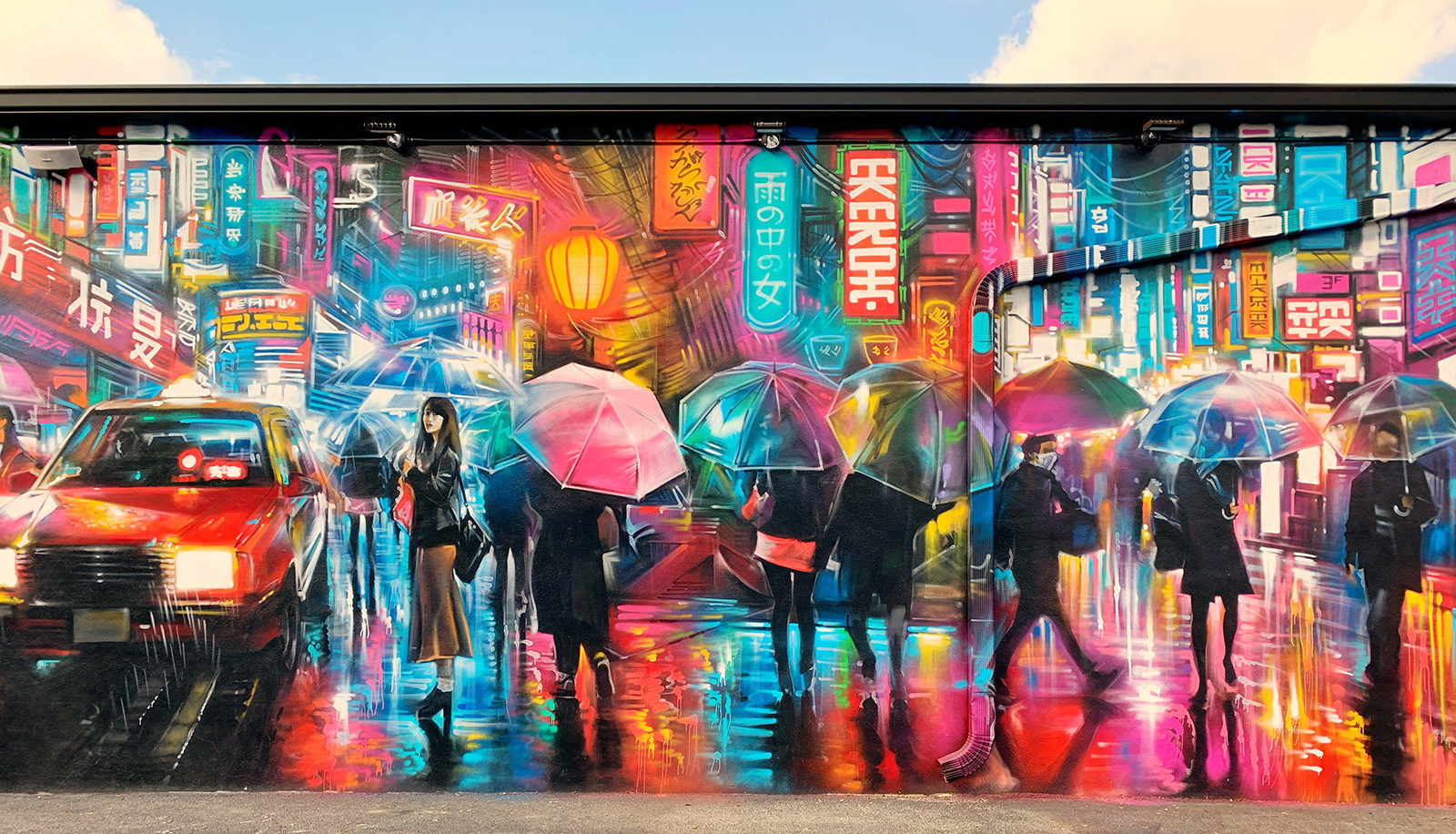 The first time I visited Miami's Wynwood Walls, three years ago, I posed for a photo in front of a technicolour mural by Brooklyn-based artist Maya Hayuk. I had seen her work before in New York and was drawn to the bright colours and geometric abstraction. Shortly after posting my photo on Instagram, I saw a friend post a picture of herself in front of the same mural.
If you've ever visited the Wynwood Walls, you might have had a similar experience. Instagram and the Walls, which both just celebrated their 10th anniversaries, were created within a year of each other and have a rather symbiotic relationship. As people began posting pictures of the Walls on Instagram, more people were inspired to visit them, and so the cycle continues. There are currently 802K Instagram posts tagged #wynwoodwalls. The free open-air street art museum receives almost three million visitors per year.
"The first two people who came in here—one tried to rob me and one tried to sell me drugs," Peter Tunney, who runs the Peter Tunney Experience gallery inside the Wynwood Walls, tells me on my most recent visit. We're sitting in a corner of his gallery, which is decked out with oversized chandeliers, wall-to-wall carpets, and his paintings. Tony Goldman, the visionary real estate developer who got hold of a bunch of warehouses in this formerly desolate part of Miami, tapped Tunney to be the first tenant in his new art-centric neighbourhood. Goldman and legendary gallerist Jeffrey Deitch curated the first murals, inviting Shepard Fairey, Kenny Scharf, Futura, and a few others to create site-specific works. Goldman believed that if he built it, people would come—and he was right.
"My dad always said that no matter how hard you strive to create or build something, once you put it out there, it takes on a life of its own. The Walls are bigger and more popular than anyone in my family could have ever dreamed," Jessica Goldman Srebnick—who took over curating the walls when her father passed away—wrote in Walls of Change: The Story of the Wynwood Walls published by Assouline to commemorate the 10th anniversary of the Walls.
I have family in Florida, so I make a yearly pilgrimage to Miami, and every time I do, I make sure to visit the Wynwood Walls. I always discover some new murals in or around the officially designated walls. I've spotted murals by artists who I've interviewed or whose work I know from the art scene in New York and elsewhere. Between these visits, I've done street art tours in Rome, Lisbon, São Paulo, and beyond. I've watched as street art has evolved from an act of vandalism to a legitimate art form, with artists being flown around the world and commissioned to create monumental murals in public spaces and participate in high-profile events like Art Basel. The Wynwood Walls paved the way for the genre's transformation—and the neighbourhood's. Now Wynwood's streets are lined with boutiques, bars, and restaurants like Bakan, a charming Mexican spot where I had lunch before meeting Tunney.
"Street artists are stealing the show and people are really interested in what they're doing," Tunney says, leading me out of his gallery and into the art park. He stops to show me the detailed mural by Japanese artist Tomokazu Matsuyama, explaining that bringing street art out of the shadows has allowed artists like Matsuyama to dedicate their time and energy to creating incredible works of art. As we enter the Goldman Global Arts Gallery, which currently has a 10th-anniversary show and a solo exhibition of work by Shepard Fairey, whose portrait of Barack Obama came to symbolize the president's 2008 campaign, Tunney mentions that everything in Fairey's show sold—a powerful testament to street art's cultural and economic value.
"It feels like when you walk through those gates, the oxygen changes," Tunney says. "You're entering a sanctuary of some kind." He notes that in the 10 years that the Wynwood Walls have existed, there has never been a single incidence of violence or defacing. Perhaps it's the gate and the paths leading through the grass that make people respect the murals as they would paintings in a museum, but the fact that it's free and open to everyone makes the Wynwood Walls approachable and fun to visit. "You have an unbelievable melting pot in Miami," Tunney says with a grin. "It's like Art Basel everyday here."
________
Never miss a story. Sign up for NUVO's weekly newsletter here.