How to Get the Perfect Brows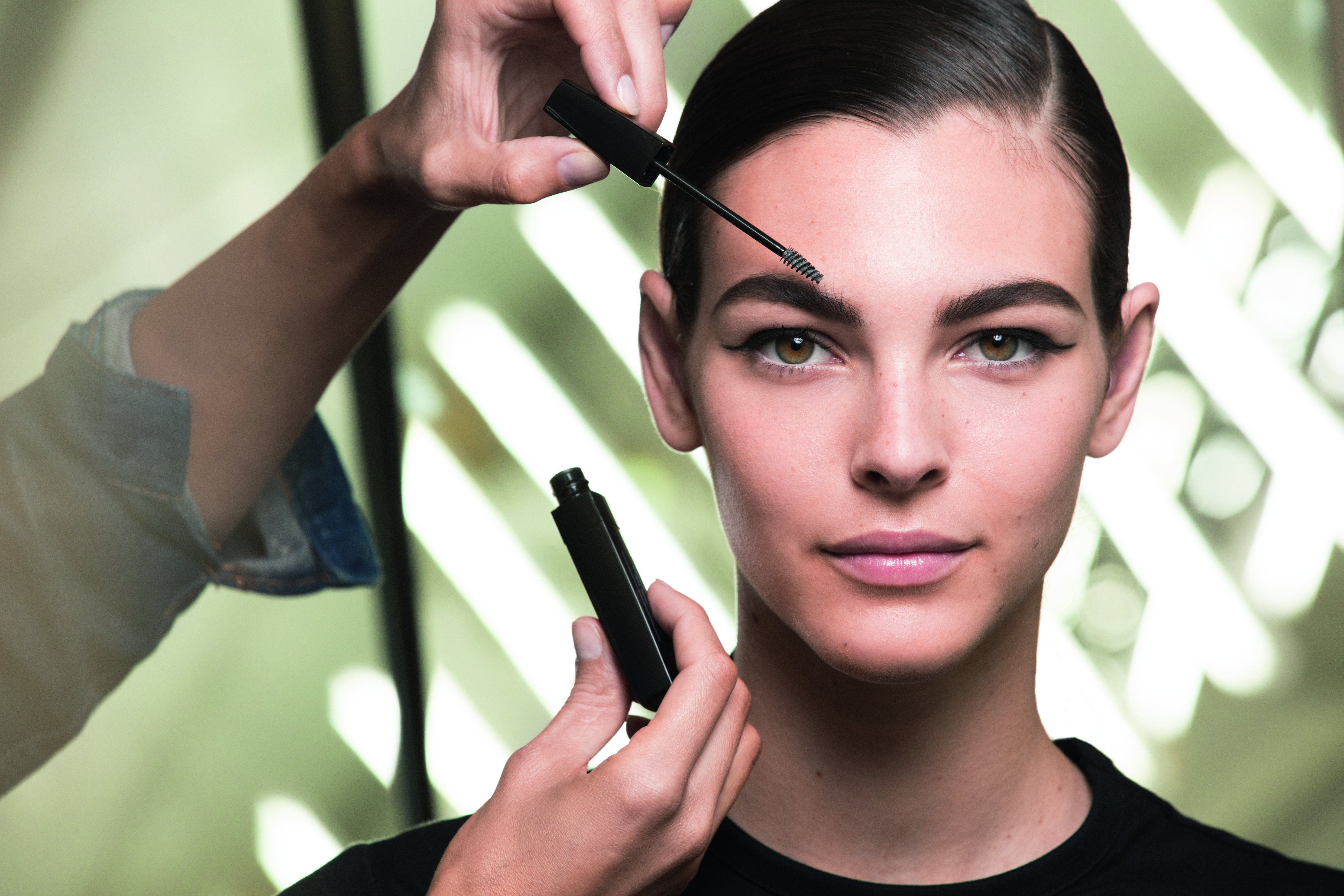 It's hard to imagine, but there was a time when eyebrows were incidental to your beauty look. Sure, there were trends, from the pencil-thin Anna May Wong look of the 1920s to the Audrey Hepburn natural brows of the '60s. But they were something you'd maintain with tweezers and a pencil, not a whole team of professionals and a full makeup bag.
Then along came Instagram, which put eyebrows at the top of the beauty league – and for good reason, according to the experts. "They're architectural for the face – when you see someone without them, they're almost unrecognizable," says Breigh Bellavance, National Brow Expert for Benefit Canada. "They have an effect in both the horizontal and the vertical – if you extend the length or adjust the height of the arch, you immediately change the balance of the face, either for good or bad."
There are many different techniques for shaping the brows, but whichever you choose, it's good to leave it to professionals. "At Benefit, we use a technique called Brow Mapping, where we use your features to create brows that are the right proportion and shape for your face," Bellavance says. "For tweezing, waxing and threading, every four to six weeks is ideal for a painless process and to ensure you don't lose the shape you've found. Also, the more often you have it professionally done, the less likely you are to go to it with the tweezers yourself." Benefit's Brow Bars offer waxing, tweezing and tinting, while some also do threading. Torontonians can also head to Haley Bogaert Face for threading and tinting with celeb makeup artist Haley, who also does lash services, makeup application, and a makeup bag refresh.
The trend favouring the blocky, Sharpie-drawn brow is over (thankfully). "Right now, it's a natural, good-looking brow – a little masculine. It's a statement, but not edgy," says Julie Cusson, makeup artist for Chanel. Bellavance describes the look as, "model oughff duty – the hairs brushed upwards, still full, but overall lighter than in previous years."
A perfectly plucked brow isn't the end of the process. Like hair, it needs to be styled, and there are many different products for that. Whatever you're using, it's best to choose a shade that closely matches your eyebrows. "If you're blonde with very light eyebrows, maybe you'd like to use a darker shade to give more framing to the eyes, and make sure the colour is ashy – often shades have too much red in them and this can look unnatural," says Cusson.
The simplest product to add both colour and grooming is a tinted brow gel – people with plenty of eyebrow hair won't need anything else. To use Diorshow Pump 'n' Brow, you squeeze the tube to soften the formula and just brush it through the brows. Benefit Gimme Brow Plus has microfibres to immediately add density and fullness, and keep the hairs in place.
There are a couple of options for those with sparser brows. Chanel's Waterproof Defining Longwear Eyebrow Pencil comes in four shades and has a spooly at the end so you can comb through after drawing in the brows which helps them look more natural. "Always create little hairs. At the beginning of the brow, the hairs go upwards. The more you go towards the middle, you put angles to your lines to recreate the natural way your brow goes. It's why you never fill your eyebrows with horizontal lines," says Cusson.
If you are fairly skilled with makeup, a palette with powder or pomade can be better than pencil for making brows appear denser. Anastasia Beverly Hills Melt-Proof Brow Kit contains the brand's Dipbrow Pomade, a brush to apply it, and Dipbrow Gel. For a natural look, it's good to use a lighter touch at the front of the brow, building up to heavier at the end – you can even use two colours.
Whatever your technique, a clear brow gel such as Glossier Brow Gel keeps things in place. There are also products to boost brow growth, such as the Lash & Brow Enhancing Serum from Canadian brand Plume.
The most lasting fix is microblading, where individual hairs are tattooed just below the skin surface. Typically, brows need touch-ups every couple of years. The main concern people have is finding an artist they trust – two years is a long time to live with brows you don't like. Shaughnessy Otsuji of Studio Sashiko suggests asking for a portfolio first. "We do have a problem with people 'borrowing' our photos and claiming them as their own work," she says. "A way around that is to ask for progressive photos of the work – before, after, healed, and a few years down the line."
With eyebrow tattooing in the past, the pigment could turn to a greenish colour, but Otsuji says things have come a long way. "My pigments guarantee no colour change – it's just that the brows will become lighter. Everything about microblading has evolved including the needles and techniques. I can create different hair-stroke patterns, hairs at different angles with more movement. It makes the brow look more natural, which is what everyone is striving for now." Otsuji can even create natural-looking brows from zero, and much of her work is paramedical – for example, with people who've lost their hair due to alopecia or chemotherapy.
The natural-but-groomed look is on runways right now, but will we ever see a return to the overplucked brows of previous decades? "Who can say? That's why I love fashion and beauty—there's always an evolution." says Cusson. "Some decades we're so into something and then we look back, like, wow, my god. It's the same with fashion, prints, fabrics."
_________
Never miss a story. Sign up for NUVO's weekly newsletter, here.