Home of the Week: Résidence de l'Aiglon by Jérôme Lapierre Architecte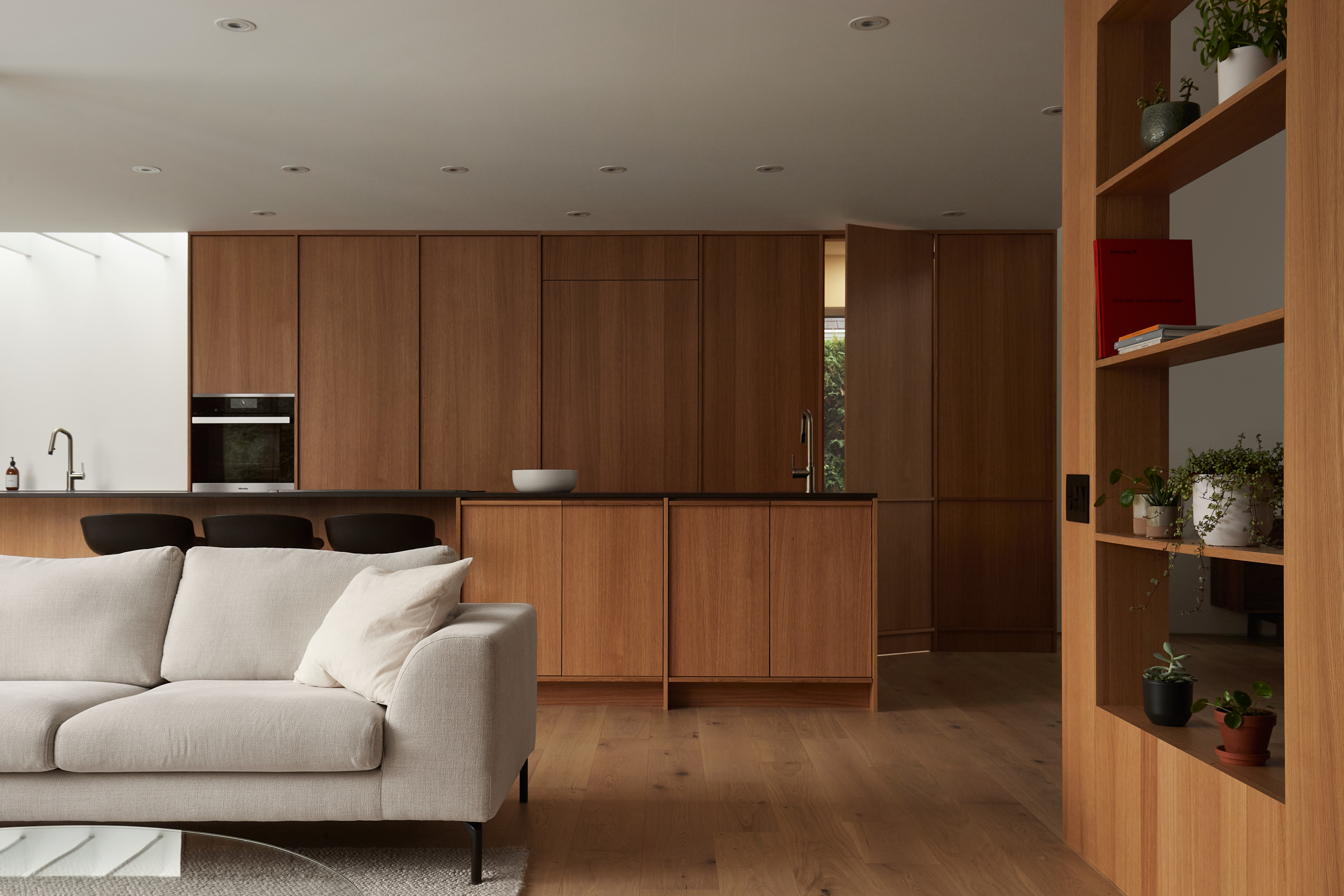 Homes that fill the pages of design media tend to come from one of two broad categories: the interiors of apartments and townhouses in the dense urban environments of capital cities or freestanding houses in remote settings—beaches, mountains, or countryside. Absent from this balance are suburbs. Even though they account for the lion's share of housing stock in North America (both the U.S. and Canada are overwhelmingly mainly suburban countries), the suburbs are all but overlooked by many purveyors of design.
Not so for this house in Quebec. When Jérôme Lapierre was presented with the commission, part of the appeal was its unexpected location. Set in Saint-Rédempteur, a suburban district on the city's south shore, the original house had been a family's home for 25 years. As the kids moved out and started families of their own, however, the house became less a day-to-day family home and more a place to gather the growing family for shorter visits.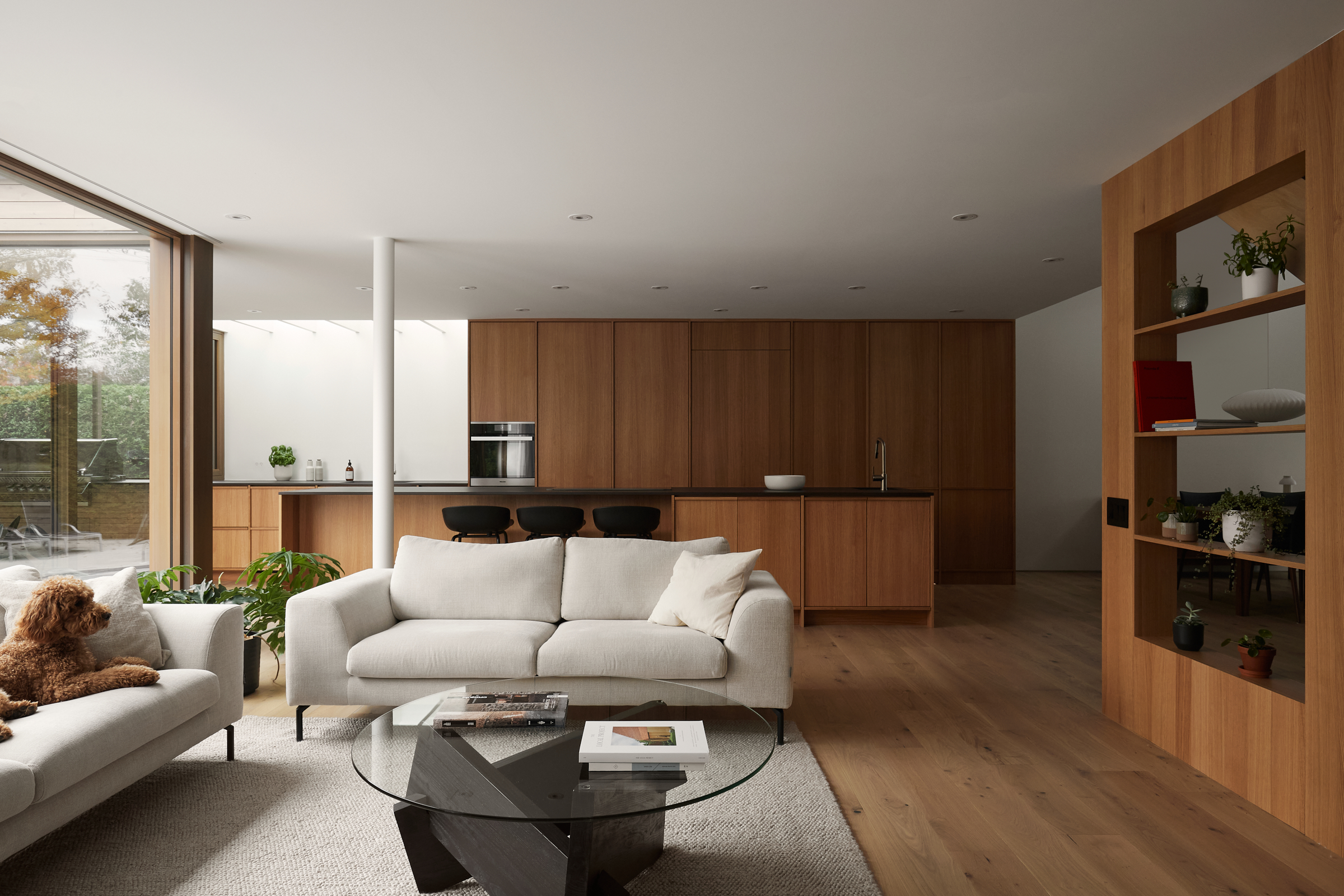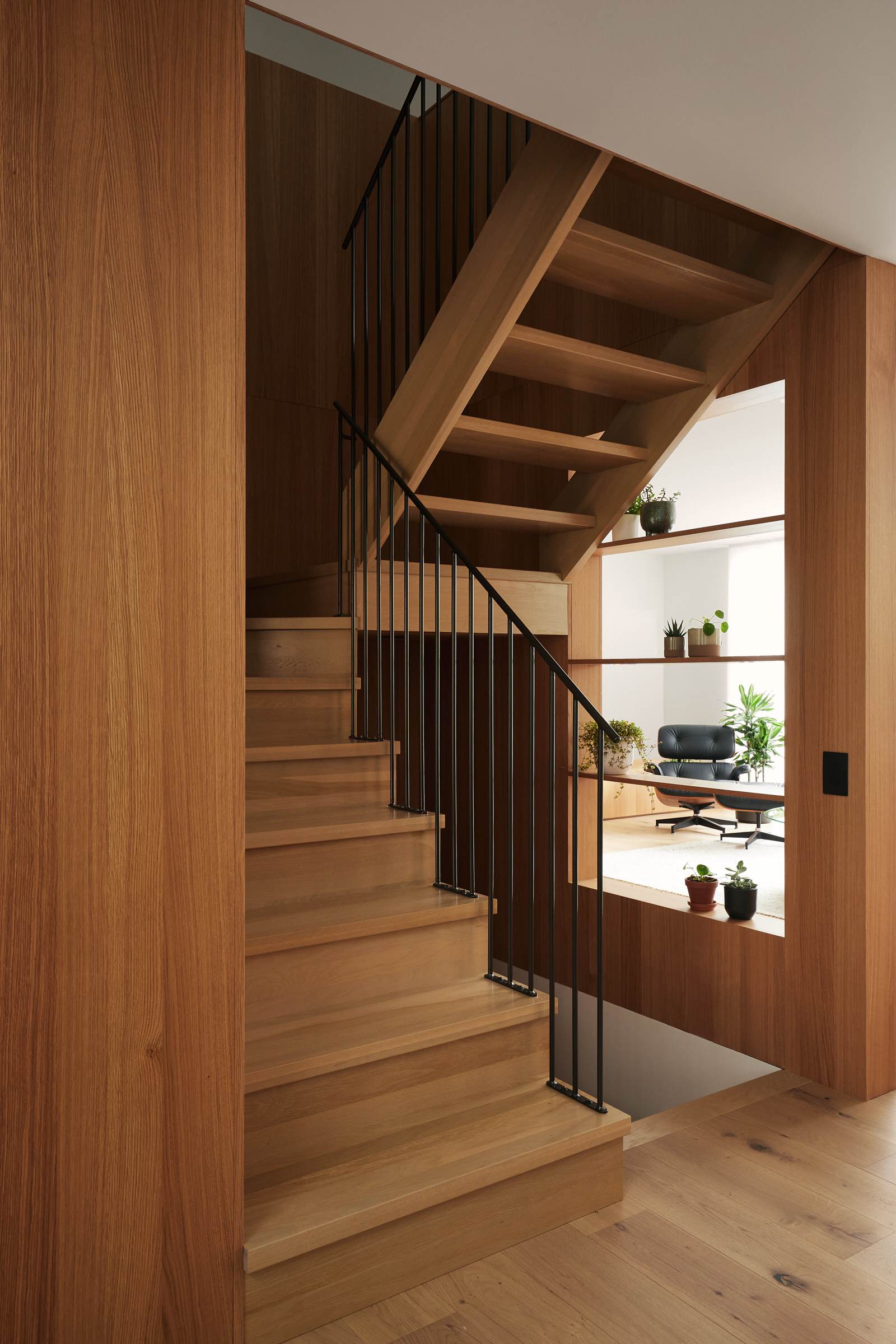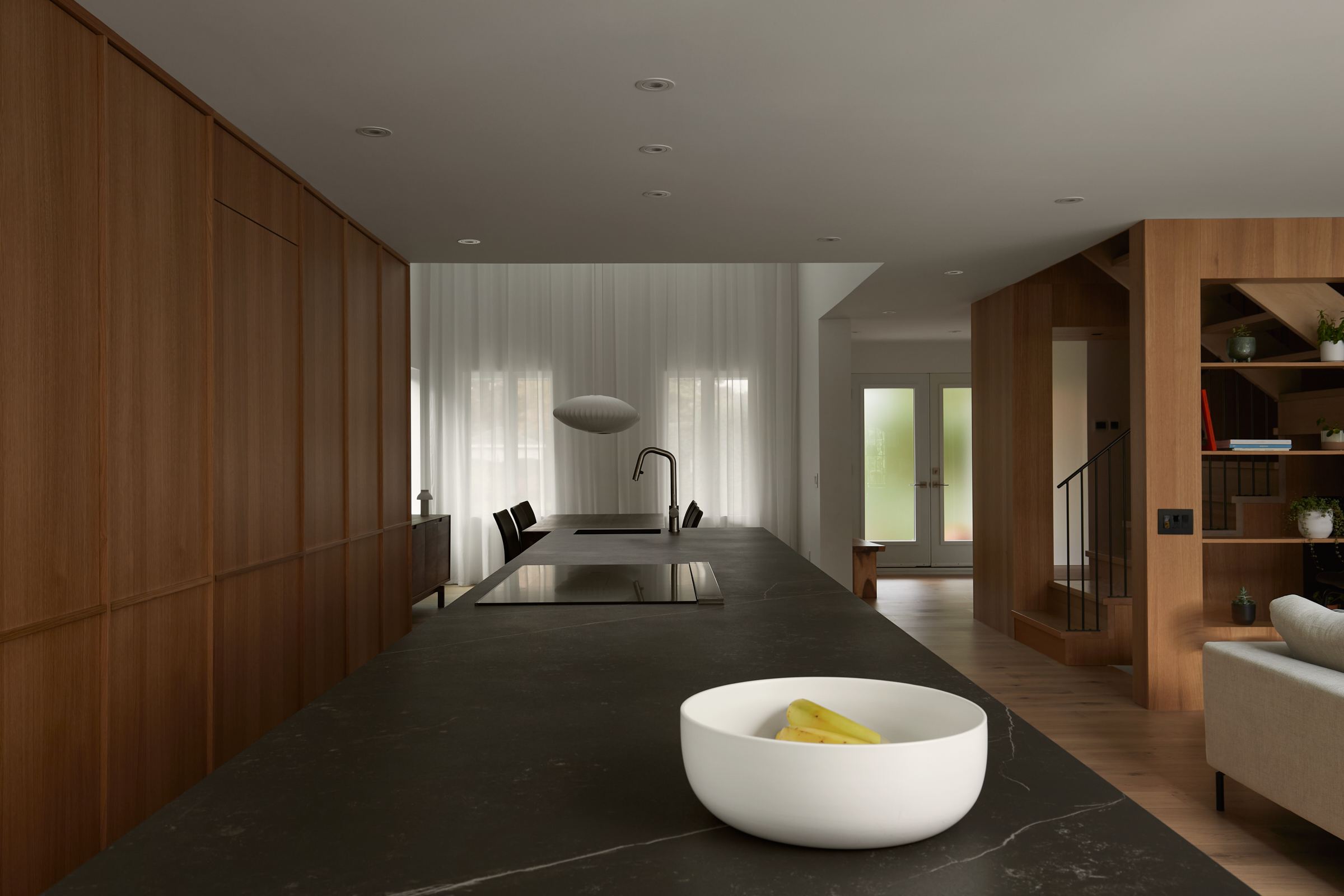 For this new chapter, the homeowners considered selling and moving elsewhere, but this was a place they had come to love over decades. Instead, they hired Lapierre to reimagine the house into something new. "The house had totally different needs," he says. "The idea was to adapt the existing house for the new context of the family."
To do that, he preserved the street-facing façade so that when seen from the sidewalk, the house looks every bit a part of its suburban setting. But by reimagining the interiors and adding a new extension in the back, he created a decidedly contemporary home. "It was intriguing," he says, "to do nothing in front, but then to discover all of it from the very first step of opening the front door." That approach is something of a trademark of Lapierre's young practice. "I really like the feeling of discovery in architecture."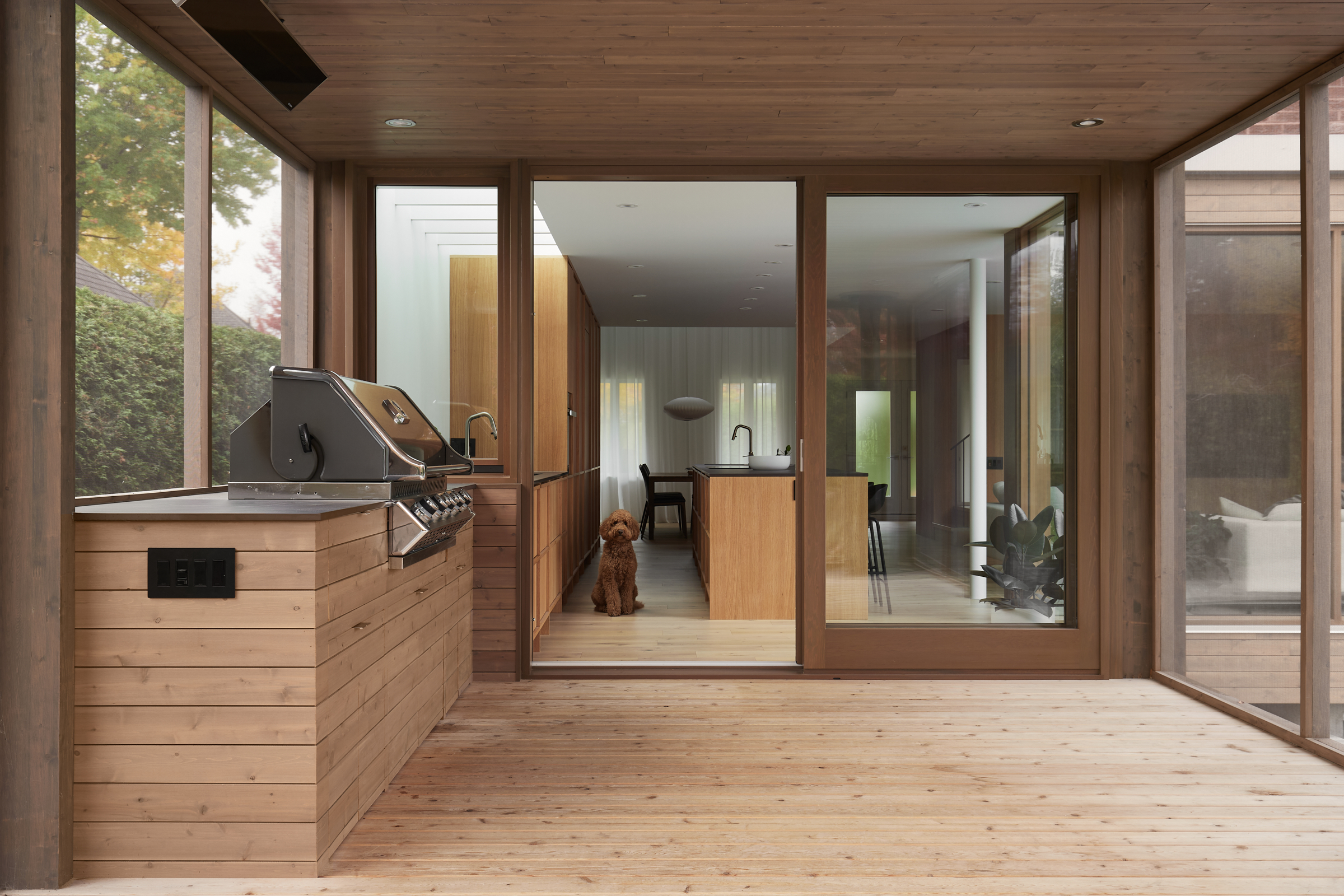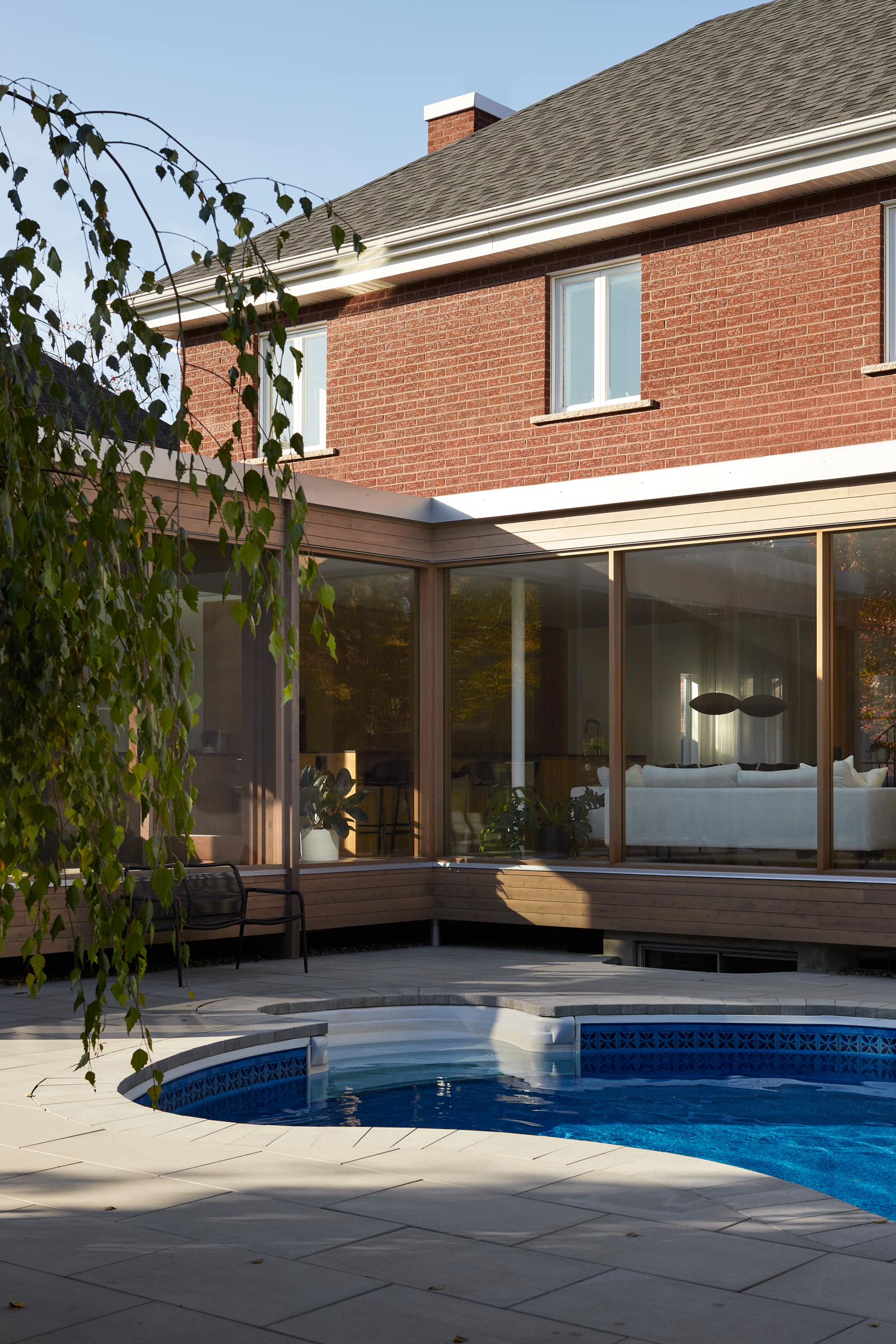 By adding an extension in the back, Lapierre was able to address one of the main challenges of the existing space. In what had been a dark interior, he introduced floor-to-ceiling windows along with a skylight that now bring in abundant daylight. It also creates a greater connectivity—visually and experientially—between the interiors and the tranquil rear yard. The new double-height dining room adds to that sense of variation, with the ceiling heights expanding and contracting in different areas.
Upstairs, three bedrooms provide private areas for the homeowners and their visiting family. A custom headboard in the primary suite also defines space in that room, separating the bed from the wall of closets behind it. A limited palette that foregrounds oak helps tie different spaces together. So does the feeling of modern living. "When they are inside and out back," Lapierre says, "they can really feel the contemporary house."
Photography by Maxime Brouilet.