Hornby Cabins by Leckie Studio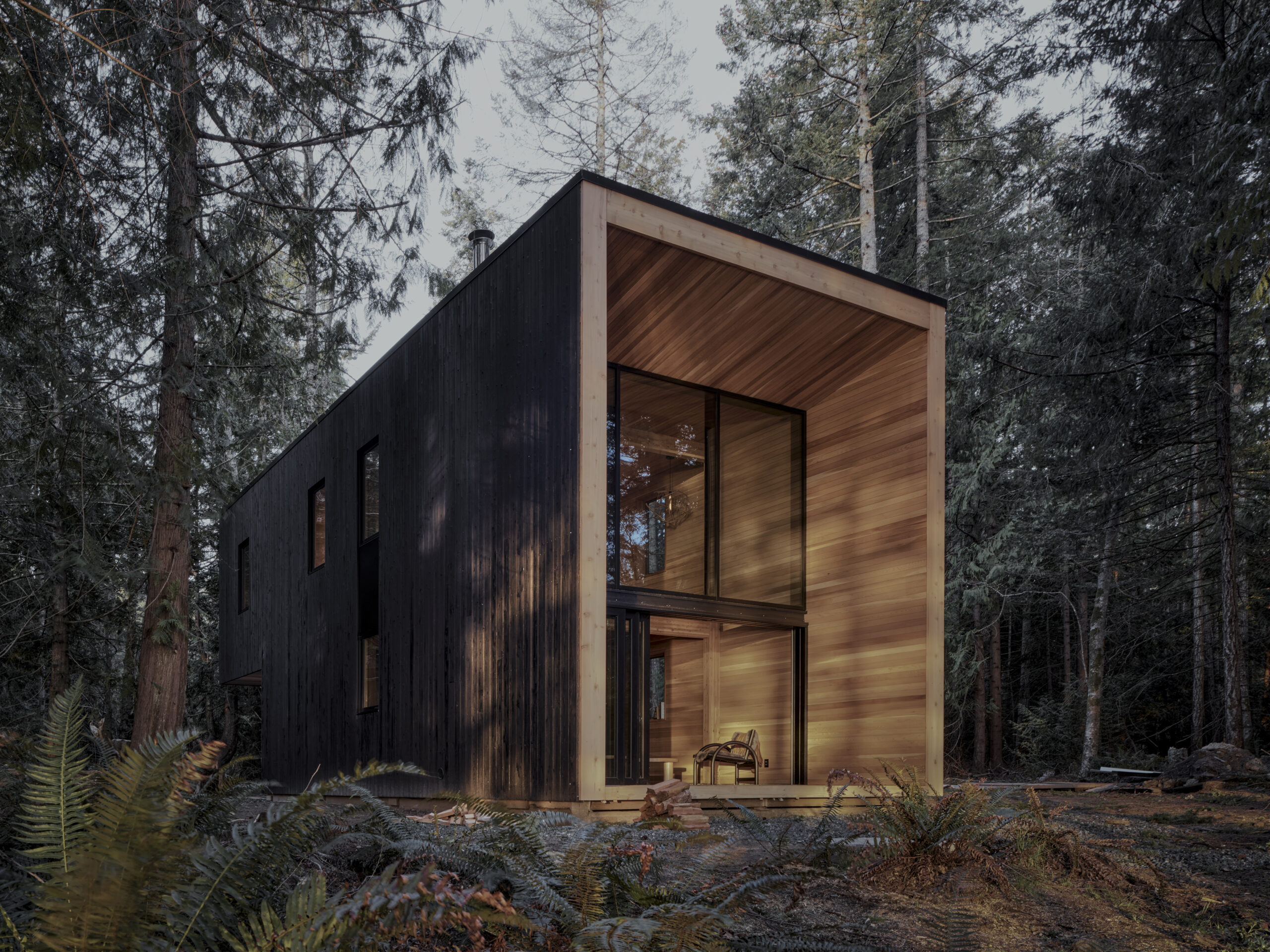 Hornby Island in British Columbia's Salish Sea takes three ferries and a few hours' drive to reach from nearby Vancouver. Those who venture there are rewarded with a wild yet serene landscape of verdant forests along a shoreline weathered by waves and where sea lions visit in winter.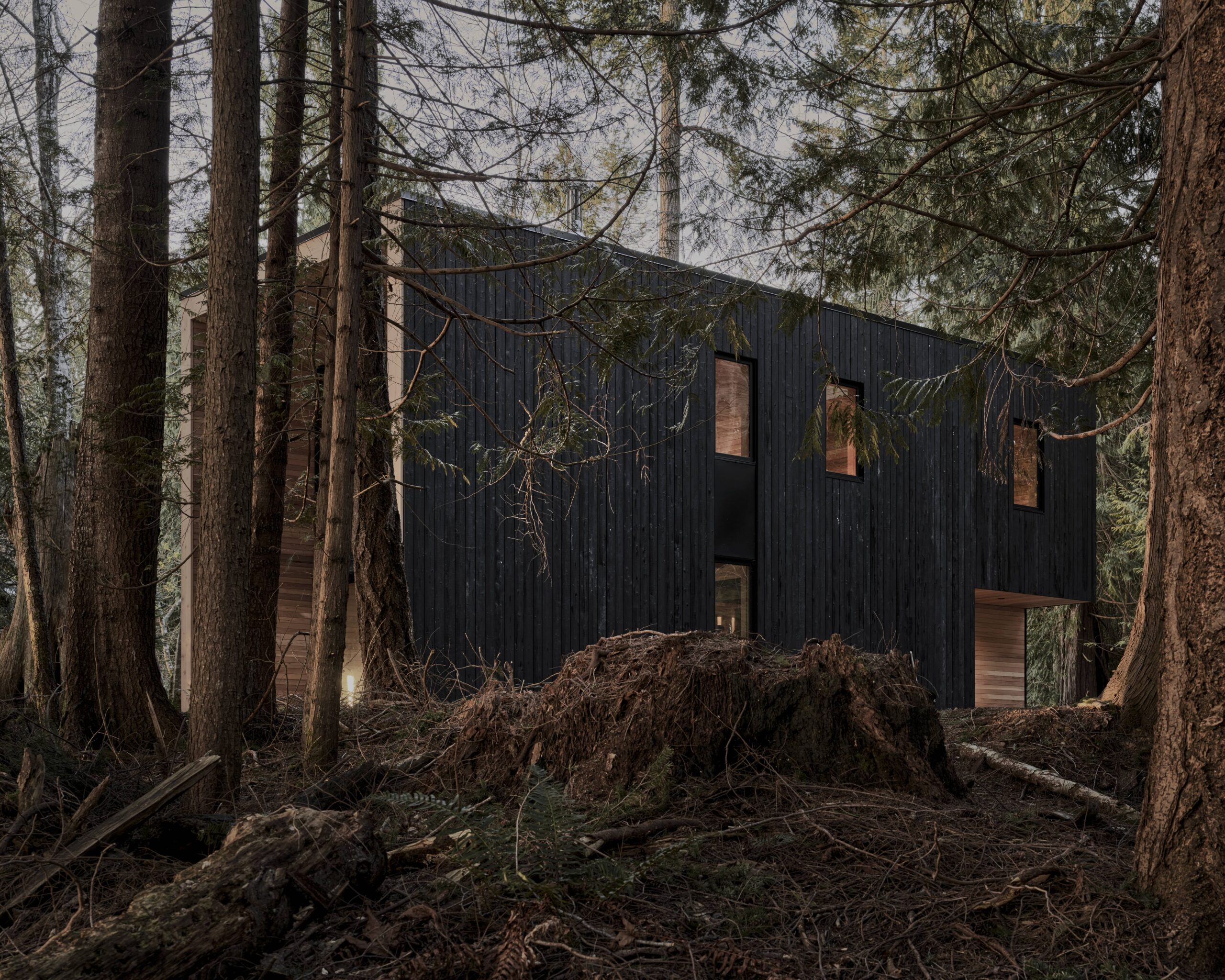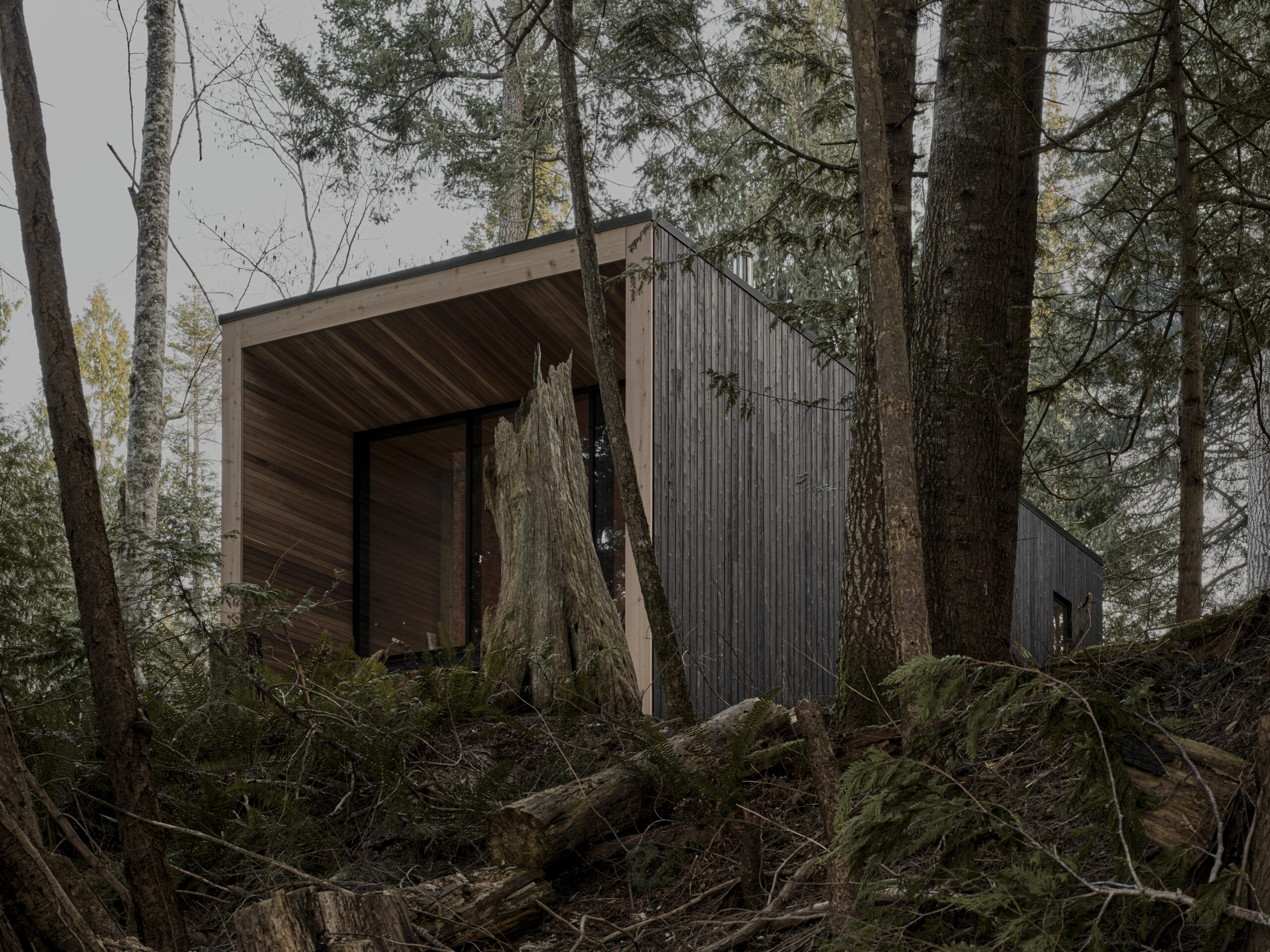 On the island sit two cabins designed to recede into the lush landscape. The newly built Hornby Cabins by Leckie Studio feel as if they are woven into their environment rather than imposing upon it. Enveloped in cedars and prehistoric ferns, the cabins were built on a ridge just above the rocky shore, leaving the coastline undisturbed.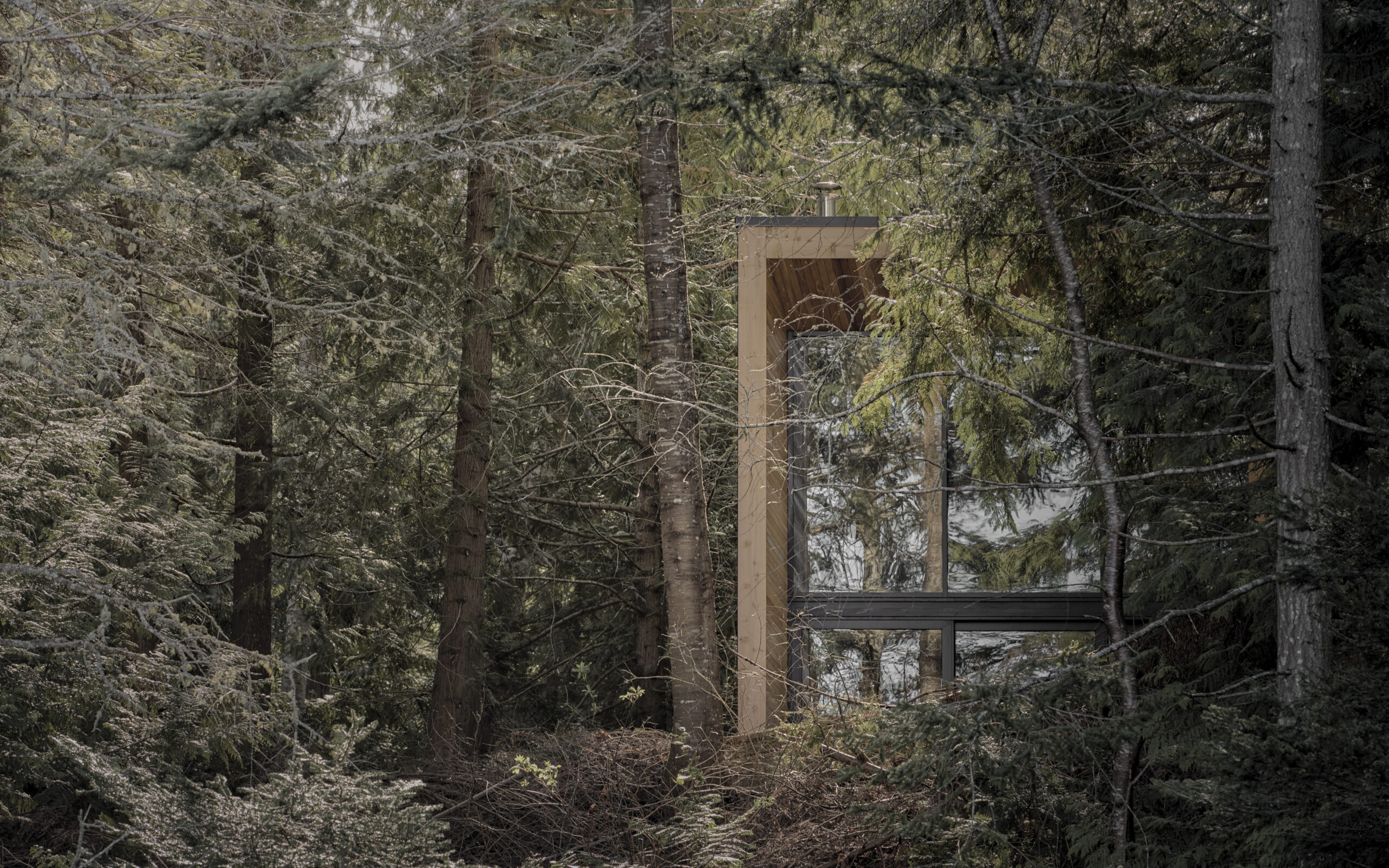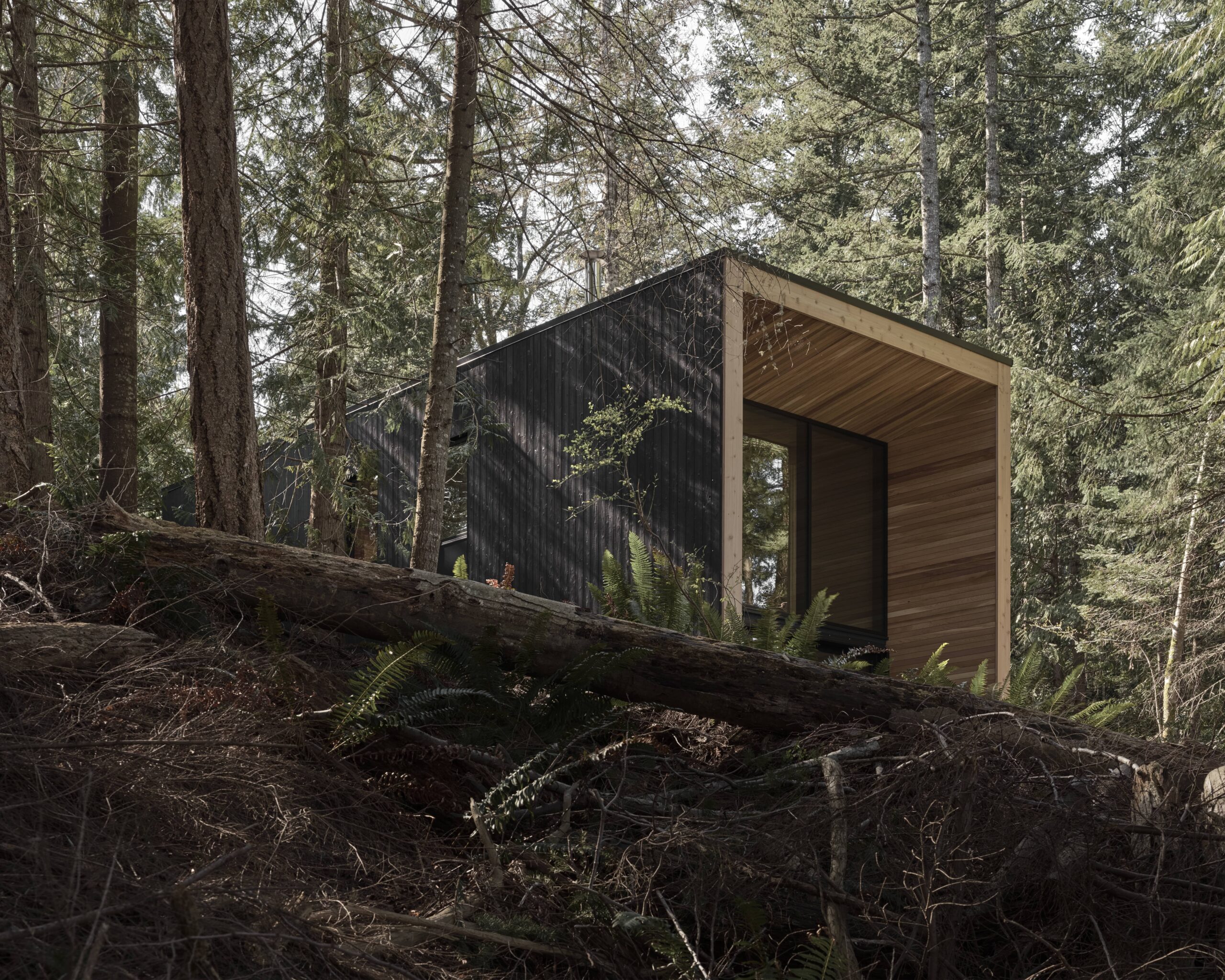 The cabins are identical, each with two bedrooms and a shared bath. Designed to highlight the rugged shoreline below, massive double-height windows frame exceptional views of the coast while creating fluidity between outside and in. Each living room also features a floor-to-ceiling fireplace, adding a dramatic scale that contrasts with the minimalist design. A cedar deck encourages serene moments for gazing at the surrounding landscape.
The lofted master bedroom faces a double-height window and the coastal views below, while the second bedroom looks onto lush forest. The other windows are positioned to admit ample light while maintaining privacy between the adjacent cabins.
Moving beyond the typical cabin aesthetic, the furnishings are eclectic and design-forward, reflecting the style of the owner yet at home in the architectural interior.
The cedar exterior is charred, using the Japanese technique of shou sugi ban. With a distinctive beauty, the charred cedar is practical, helping protect the wood from weathering and from insects. The charred cedar also echoes charred logs from a fire on the site decades ago.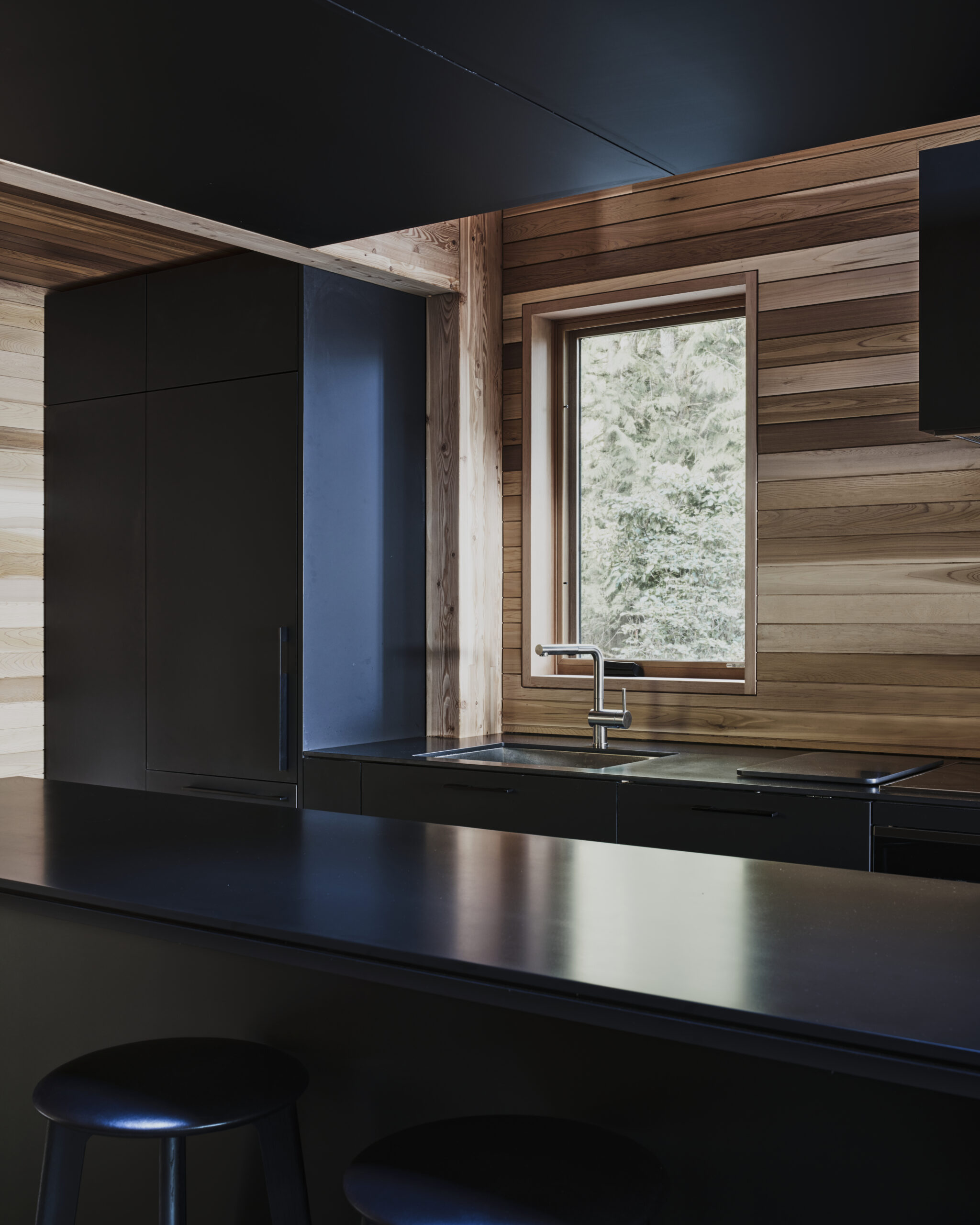 The property's location made sourcing labour and transporting building supplies a challenge. The solution was a compact and essentialist design that was both beautiful and practical. Prefabricated systems allowed for a reduction in building materials, making the project more sustainable as well as quicker and easier to build. Principal architect Michael Leckie has expertise in prefab systems, having founded the Backcountry Hut Company, which designs prefab modular shelters.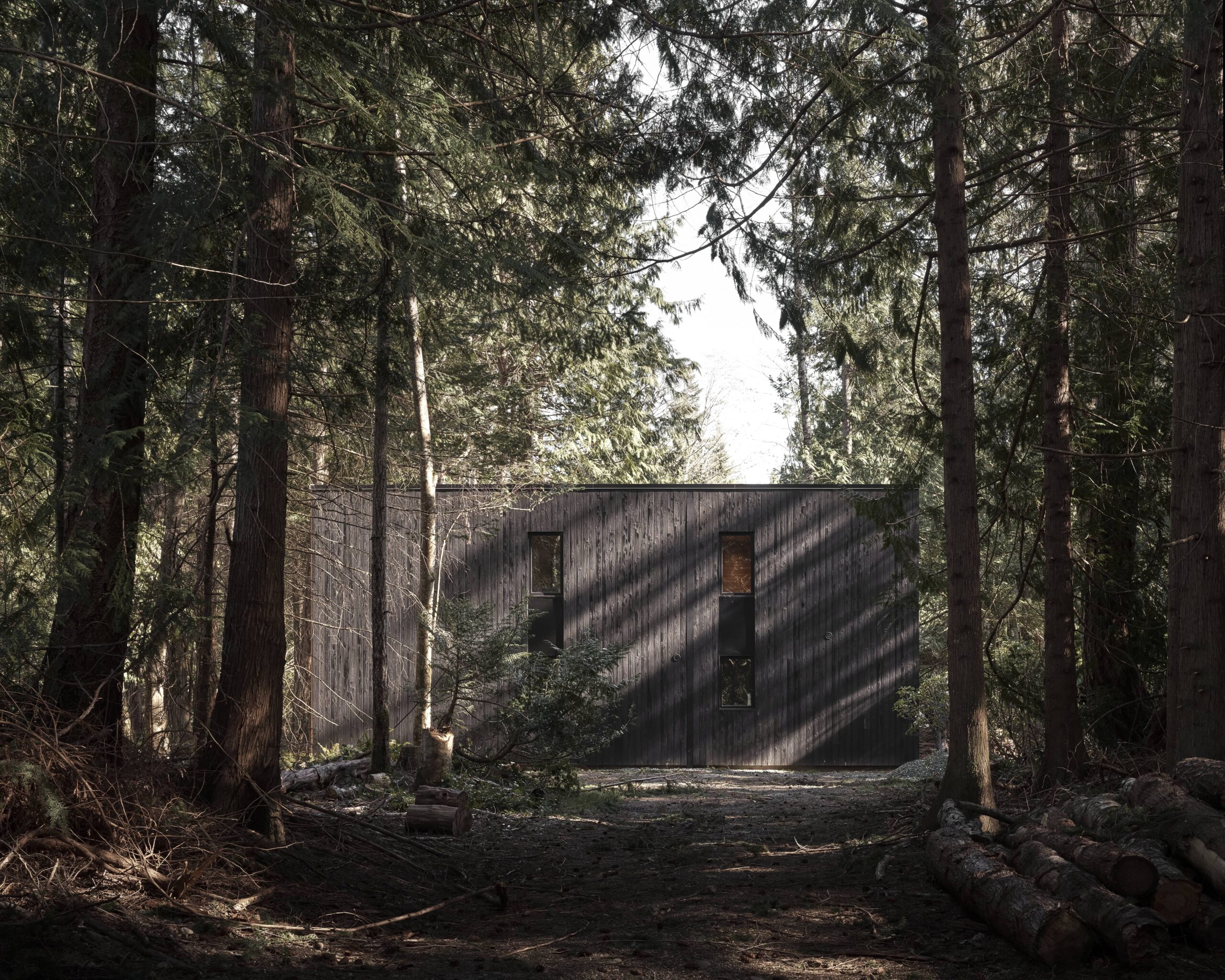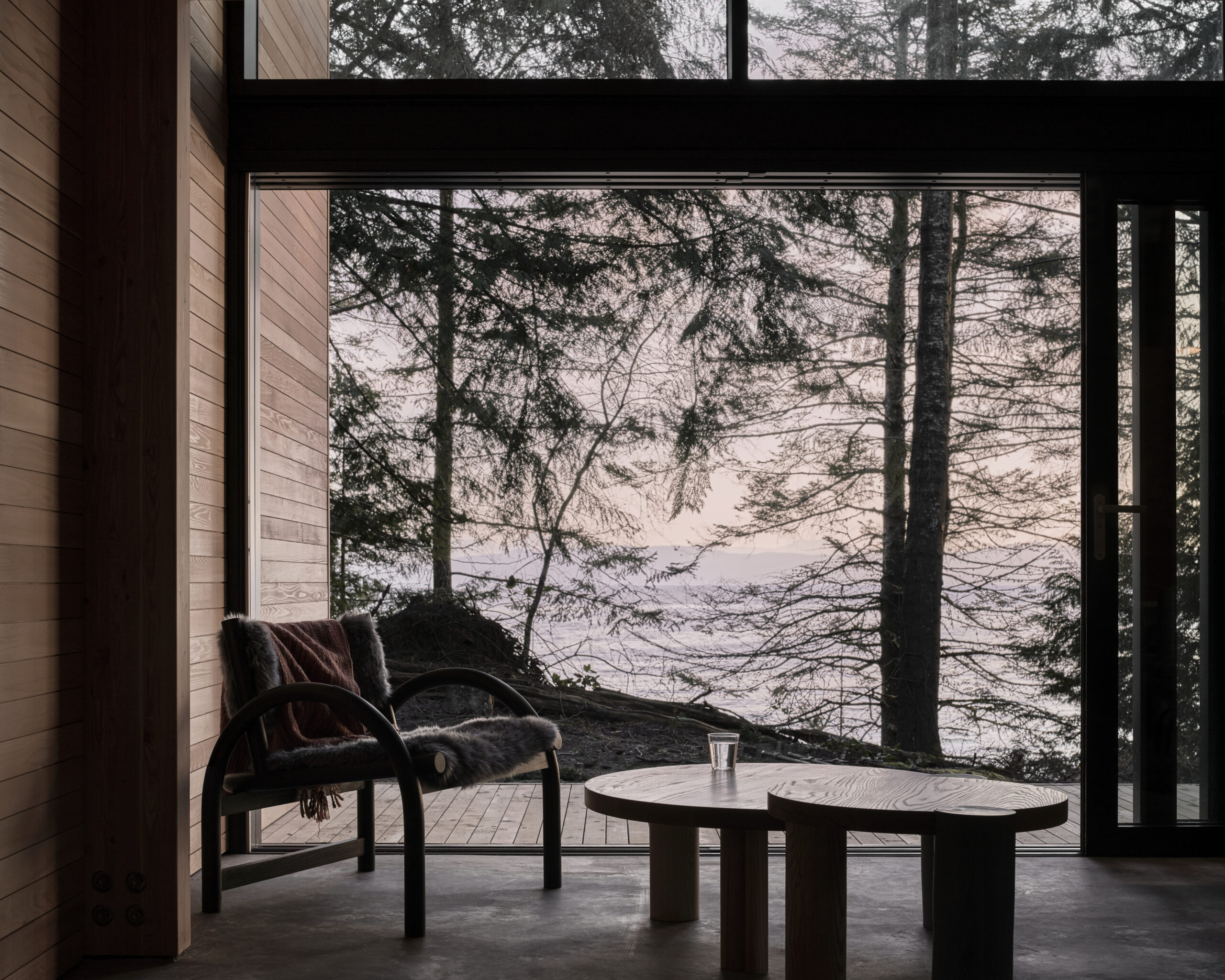 An emphasis on sustainability and connection to place is typical for Leckie Studio. The prefab systems were manufactured just across the water, in Courtenay on Vancouver Island. Including a rainwater harvesting system and electric car charging port lowers the property's environmental impact. The interiors of the cabins, also by Leckie Studio, are finished virtually entirely with Douglas fir and Western red cedar. Both materials are local to the Pacific Northwest, further grounding the cabin in place.
Distinctive in many ways, the Hornby Cabins still come across as humble and meaningfully placed, a graceful extension of their exceptional surroundings.
Photography Andrew Latreille
—
Part of our Home of the Week series. Read more HERE.