High-End Makeup & the Chemistry Behind Functional Beauty Products
Glorious colour, glamorous science.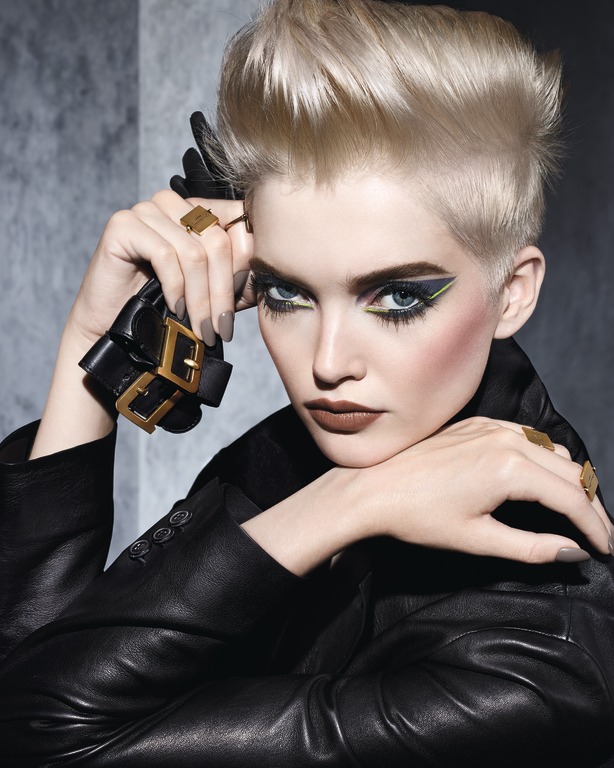 It makes sense that our skin-care products would be high-tech—they absorb deep into our skin and interact with it. Makeup, on the other hand, is considered artistic—a means of self-expression, something that's a little frivolous. But then again, there is real science and planning that goes into the making of high-end make up.
"Skin care is perhaps seen as more serious than makeup because it's problem/solution-oriented and you're looking for long-term results," says Gail Boyé, senior vice-president of product development for Shiseido Makeup. "But makeup is not simple. It's about creating beautiful texture, gives customers a great experience, and produces a desired end effect on skin immediately. Our mantra is that it has to be lightweight but lasting, breathable and blendable, and an unexpected texture."
Makeup artist/company founder Charlotte Tilbury says her innovative developments always start with need. "I am constantly looking for ways to make the lives of all women that little bit easier, always thinking within the remit of, 'How do I find a solution to problems?'" she explains. "For me, the perfect formula is knowledge plus colour artistry plus magic skin care!"
Foundation is the most technology-packed makeup product you can buy because high-end foundations tend to incorporate skin-care elements. Shiseido's latest is Synchro Skin Self-Refreshing Foundation. Boyé says: "I went to the lab and said I wanted to create a complexion product that hearkens back to Wetforce, our famous sunscreen that actually gets more protective as it comes into contact with water. I wanted something that would incorporate the things that can impair foundation on skin, and turn them into positives."
Her lab team identified oil, perspiration, and movement as three things that can make foundation look bad. Synchro Skin contains a powder that absorbs sebum and diffuses light, a polymer that builds a barrier when it comes into contact with perspiration, and a gel that, like a memory-foam mattress, bounces back to its original state when it's under pressure, so the foundation won't crease or settle into lines. It also has SPF 30 protection.
For her Airbrush Flawless Foundation, Tilbury's focus was also on long-term effects, immediate comfort, and colour matching. The product has anti-aging and anti-pollution properties, plus technology to help the skin stay moisturized for up to 24 hours. There's also an ingredient that cools skin on contact. To ensure a good match for all skin tones, Tilbury reversed the usual process of creating shades. "Most foundations start with the whiter pigment and then get stretched out to the deeper tones, but what you end up with is deep tones that appear ashy or chalky," she explains. "I decided to balance pigments first, really working to get my miracle formulation optimizing all overtones and undertones while nourishing the skin with my miracle skin-care ingredients."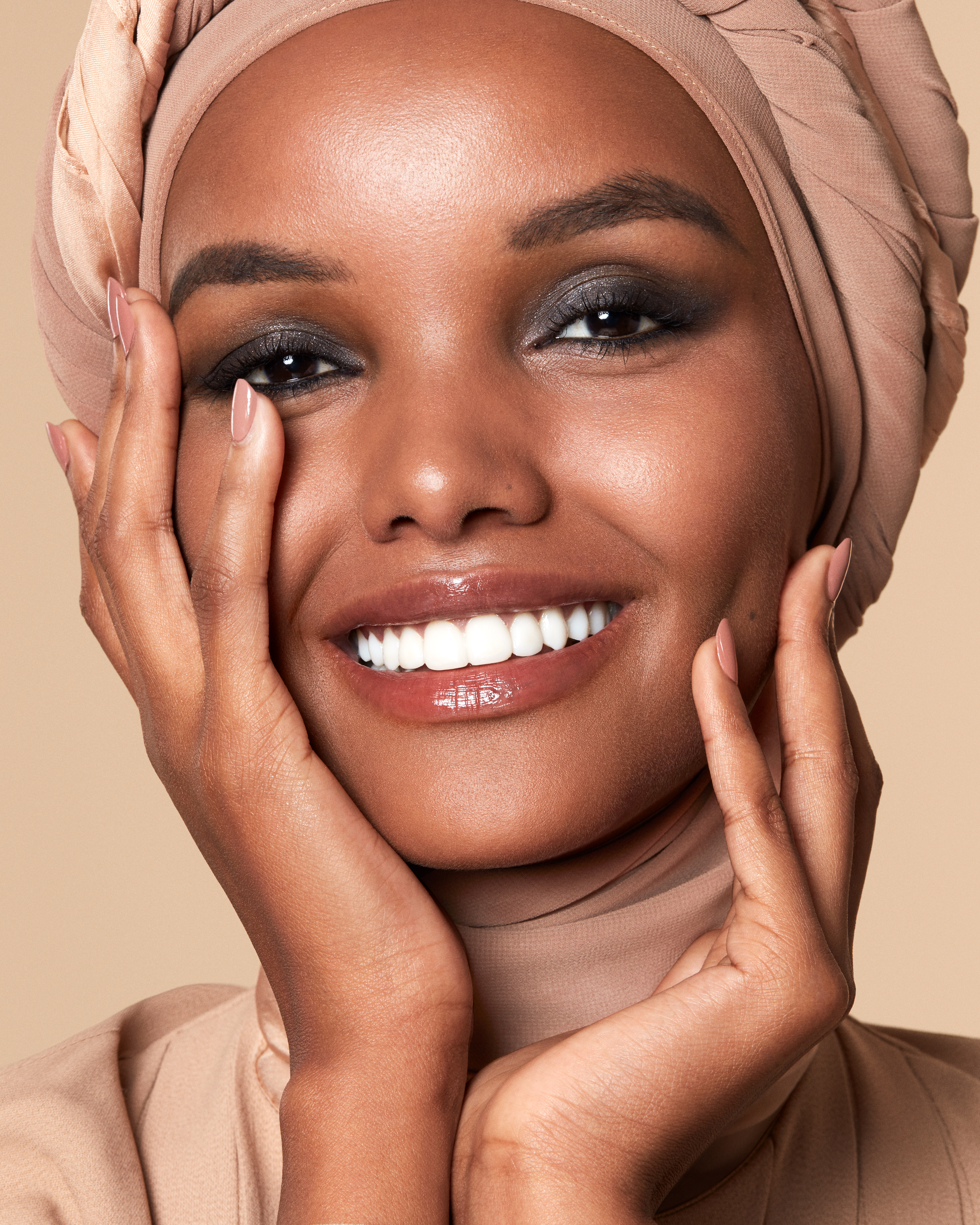 While foundation is the most obvious place for innovation in makeup, it's not the only one. When Shiseido revamped its colour collection last year, it focused on texture, creating inks for eyeliners that stay, dews that add glow, powders that don't dry, and gels that refresh. Dior's Dior Addict Lip Glow lipsticks are said to adapt to the wearer's complexion, while the brand's Diorshow Pro Liner Waterproof is known for its versatility. "Its formula and shape make it so easy for clients to draw graphic lines as it glides on smoothly and precisely. There are also multiple ways to use the product—the flat end draws bold, thick lines, while the thinner end creates delicate, intricate lines," says Ricky Wilson, Dior International Makeup Artist.
Chanel focuses not just on the technology in its formulations, but also in the tools that deliver them. Last year, it introduced the world's first 3D printed mascara brush, which sounds gimmicky but allowed the brand to truly innovate. "Thanks to 3D printing, which can produce an object instantly, the Le Volume Révolution de Chanel mascara brush was reworked over 100 times," says Armelle Souraud, scientific communication director at Chanel. "It boasts an original shape to ensure improved performance, which would have been impossible using classic production techniques. The brush notably contains honeycomb micro-cavities. They absorb the mascara formula before delivering just the right dose in order to gradually build lash volume with each stroke, without having to dip the brush in the tube again between applications on each eye."
Science can even help you figure out which products are best suited to you. Clinique's upcoming Even Better Pop Lip Colour Foundation is a range of 28 lipsticks designed to suit every skin tone; the brand uses an algorithm to calculate the shades that will flatter you (this service is exclusively at Hudson's Bay). "Based on a 100 per cent proven mathematical relationship that underlies the most beautiful works of art and nature, we have developed Clinique's Shade-Match Science, a surefire algorithm for identifying custom-fit, all-inclusive, complexion-enhancing neutral lipstick shades that complement every shade and undertone of foundation—every time," says Janet Pardo, senior vice-president of global product development for Clinique.
How it works: Clinique plots your foundation tone and undertone on a colour wheel, plus the variation in shade between your cheek and neck. Then the algorithm calculates your shades. "Through our science, we are able to extrapolate from the foundation shade three most flattering, complexion-enhancing lipstick options that vary in colour intensity—naked, casual, and glam—to appeal to her every mood," Pardo says.
What happens next? Virtual try-ons that don't look like Snapchat filters and micropersonalized products. Most exciting of all is a machine that maps the exact contours of your face, then applies primer, foundation, and colour according to your exact specifications. The device is still in its testing phase, with price unavailable, but one day soon, we could be printing our makeup directly onto our faces in 30 seconds flat. How's that for innovation?
_________
Never miss a story. Sign up for NUVO's weekly newsletter, here.