Design Space: The Dream-like Interior of Horto Restaurant by Genius Loci Architettura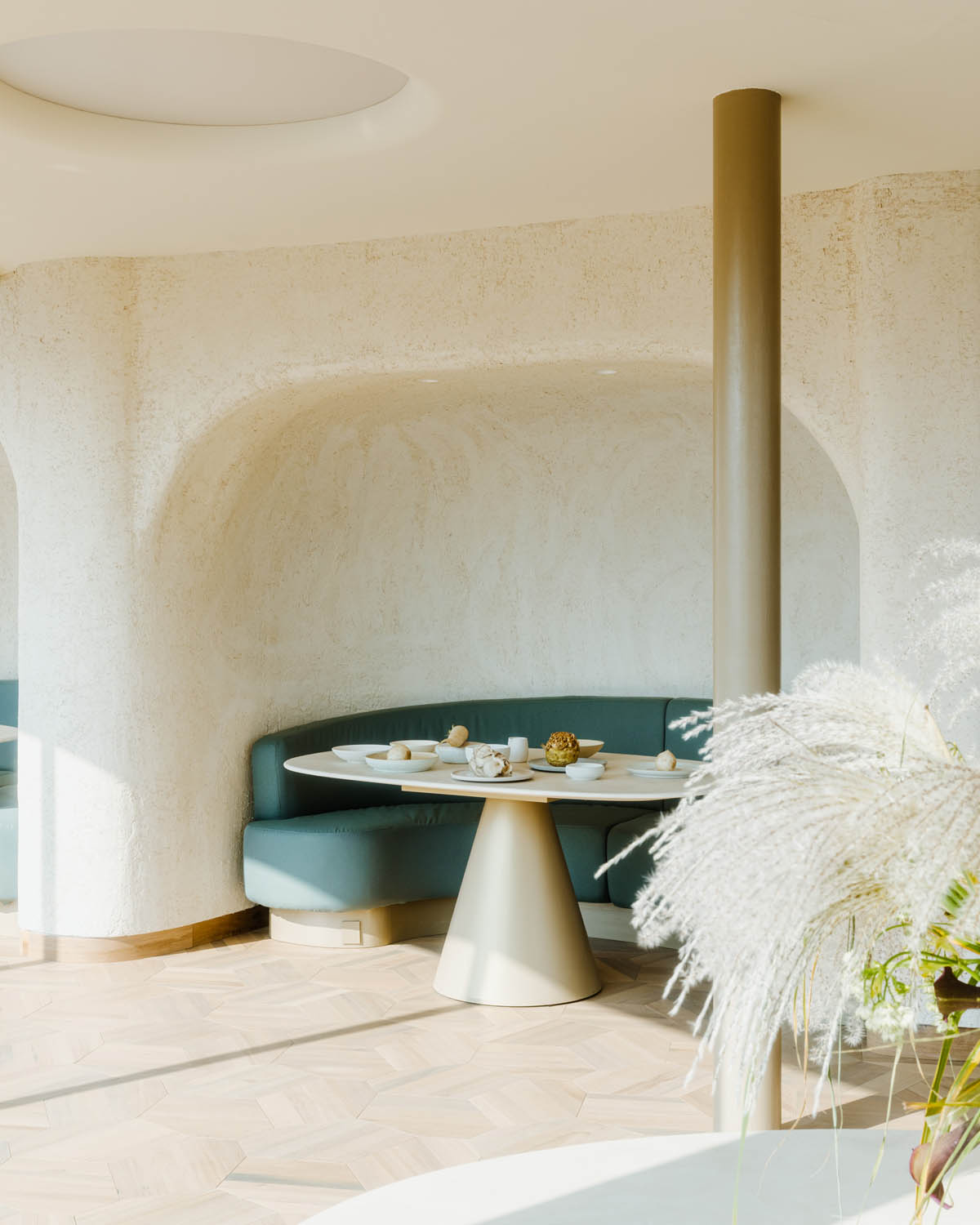 On a terrace overlooking Milan, in a newly renovated early-20th-century building originally designed by Luigi Broggi, Horto Restaurant puts ethics at the forefront. Horto's founders, Osvaldo Bosetti and Diego Panizza, designed the restaurant, which opened in September 2022, around environmental sustainability, and they ensured every detail maintains this guiding principle. On the menu, all the produce is seasonal and the suppliers are no more than an hour from Milan, with additional limitations to further reduce pollution.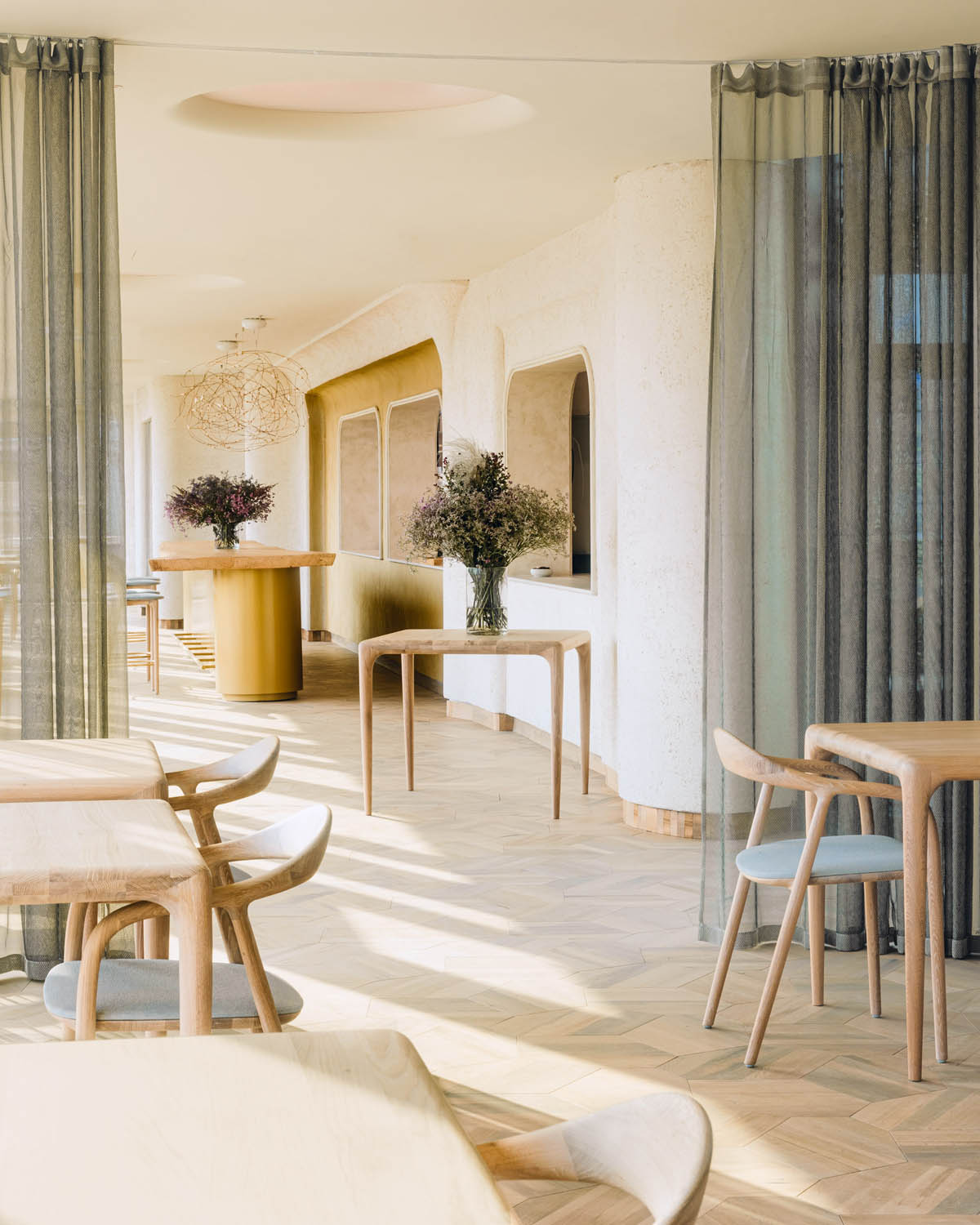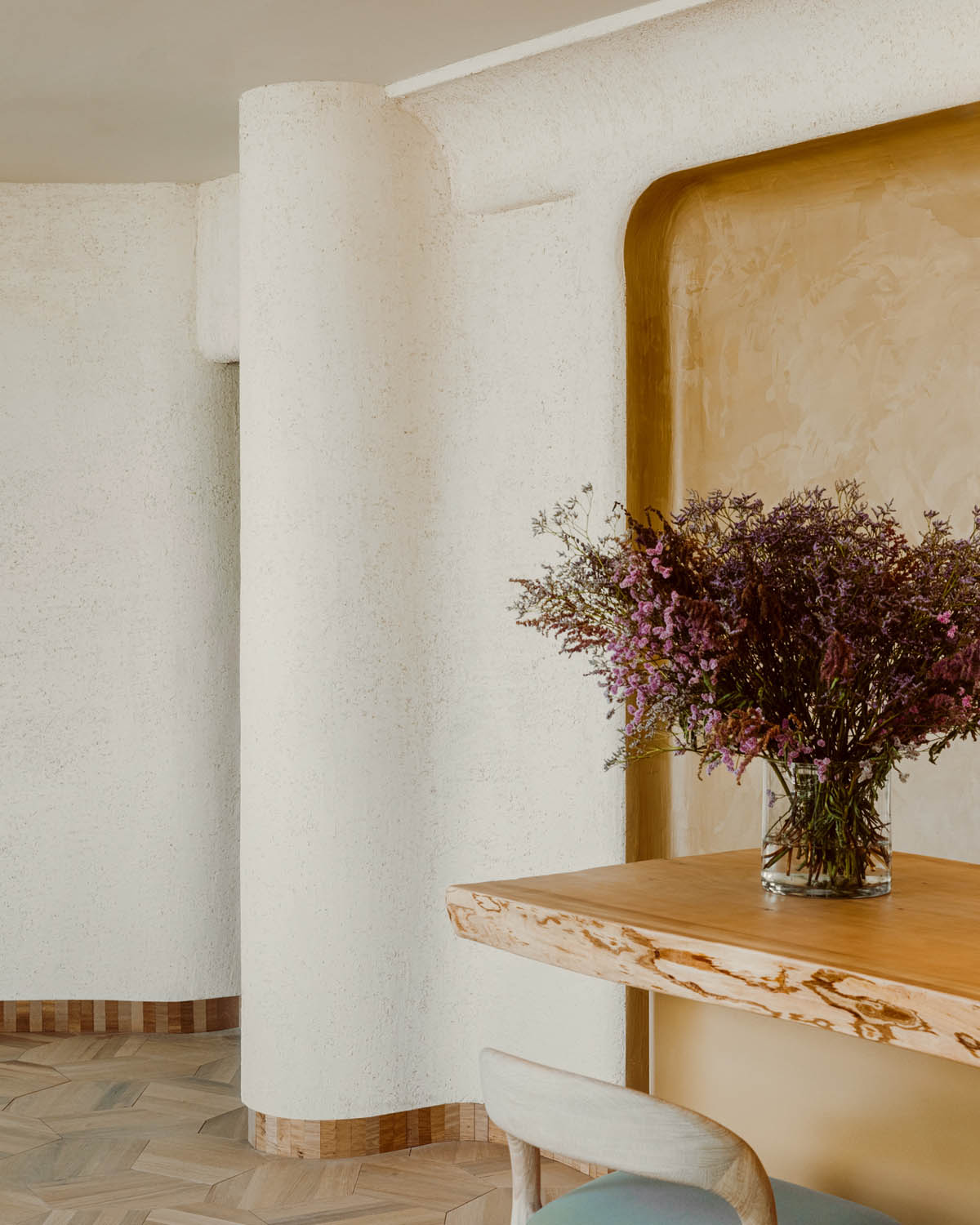 For the interiors, Genius Loci Architettura (GLA), the same firm that took on the rest of the historic building's renovations, and architect Luisa Collina were guided by their use of zero-waste materials. With an almost monochromatic colour palette of creams, pale gold, woods, and blues, Horto's design refines organic elements for an ethereal space that is bucolic but sophisticated. The plaster uses residuals from industrial rice processing, and the interior walls are built with a biodegradable material. Underfoot, light parquet flooring, laid in a hexagonal pattern, is made from old vinegar barrels.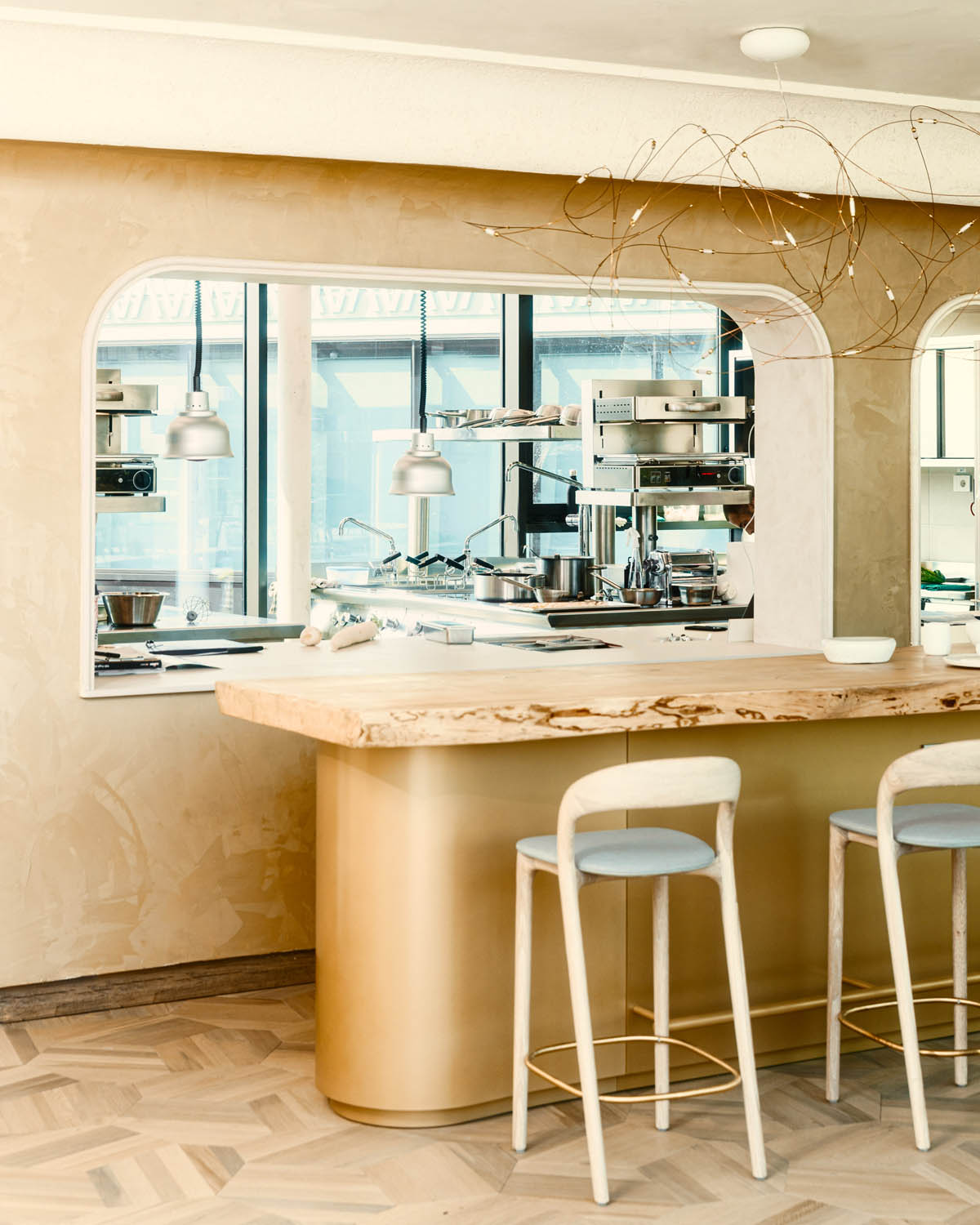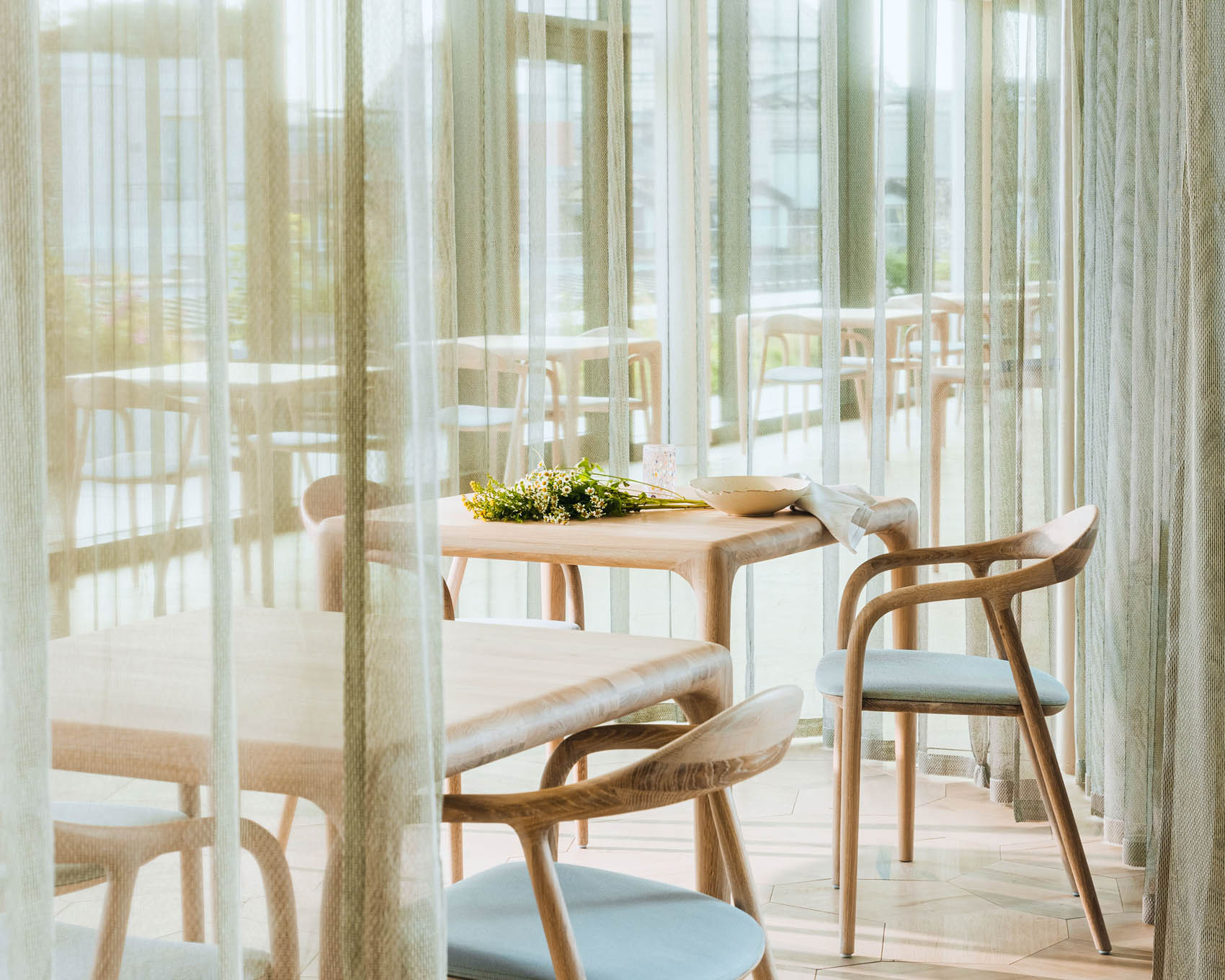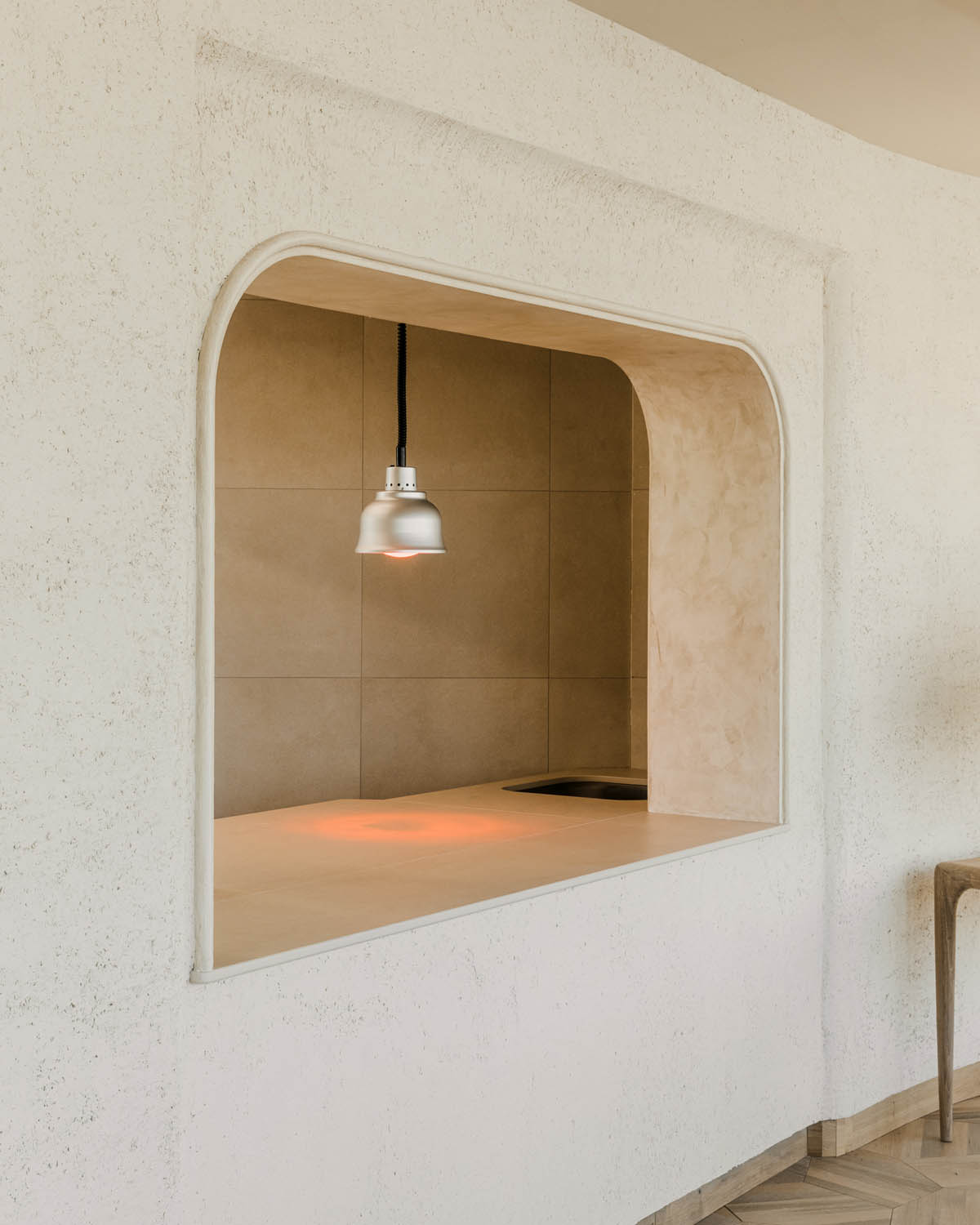 The care given to the space's environmental impact does not diminish its whimsy but rather adds to it, incorporating an air of wildness. The texture on the walls, accented with vertical wood trim, and circular indents in the ceiling hint at Gaudí surrealism. Simple unfinished tables with long spindly legs are almost insectile. While the floor plan and kitchen are completely open, the division of space allows for distinct areas and moments of privacy. Groto-like alcoves with custom pale teal couches curve around simple contemporary tables from Concreta. A chandelier made up of a tangle of delicate wire and bulbs floats like a nebula over the bar seating. The furnishings reflect the exemplary design Milan is known for, showcasing mainly Italian brands including chairs and outdoor tables by Ethimo, table lights by Flos, and armchairs by Arper.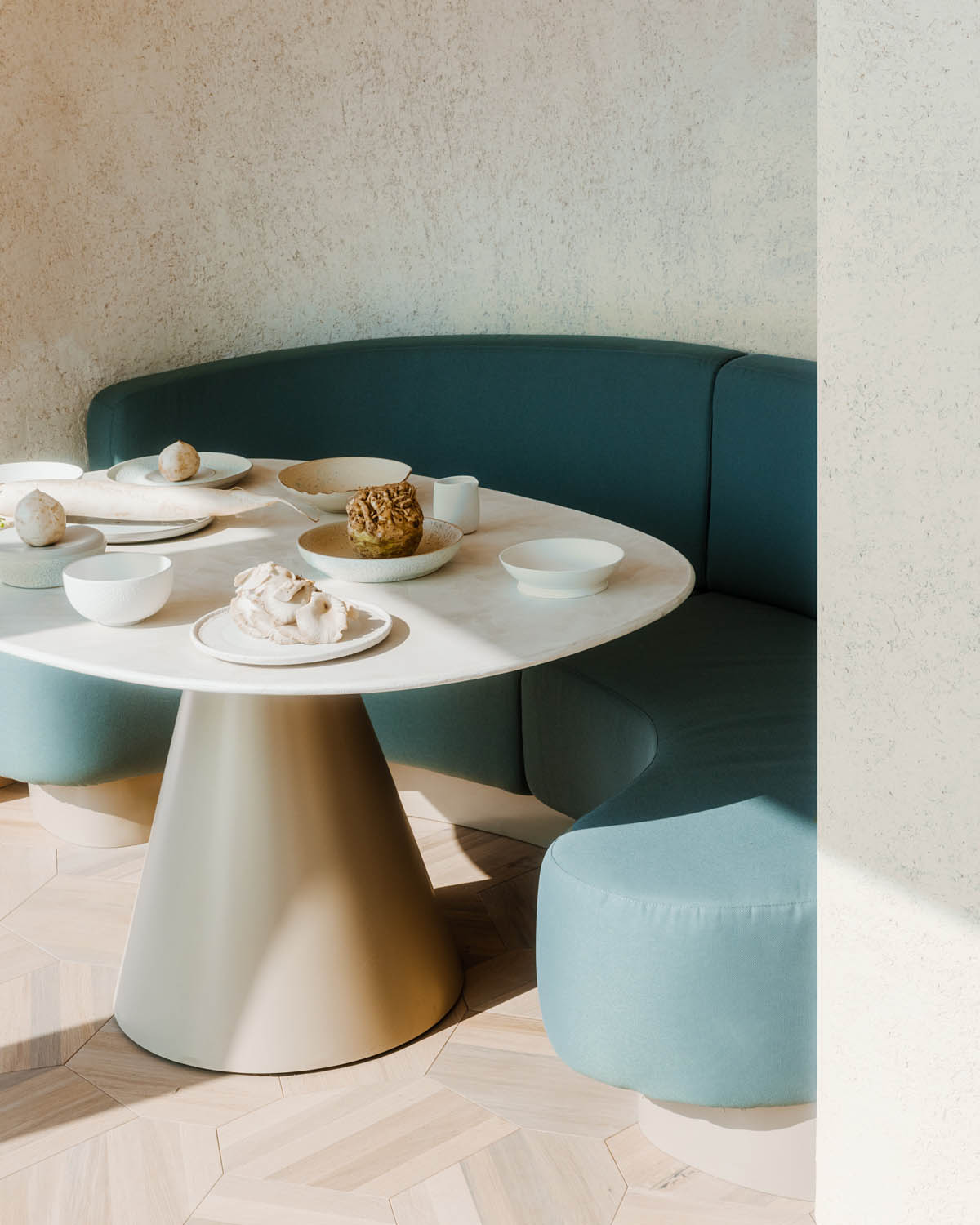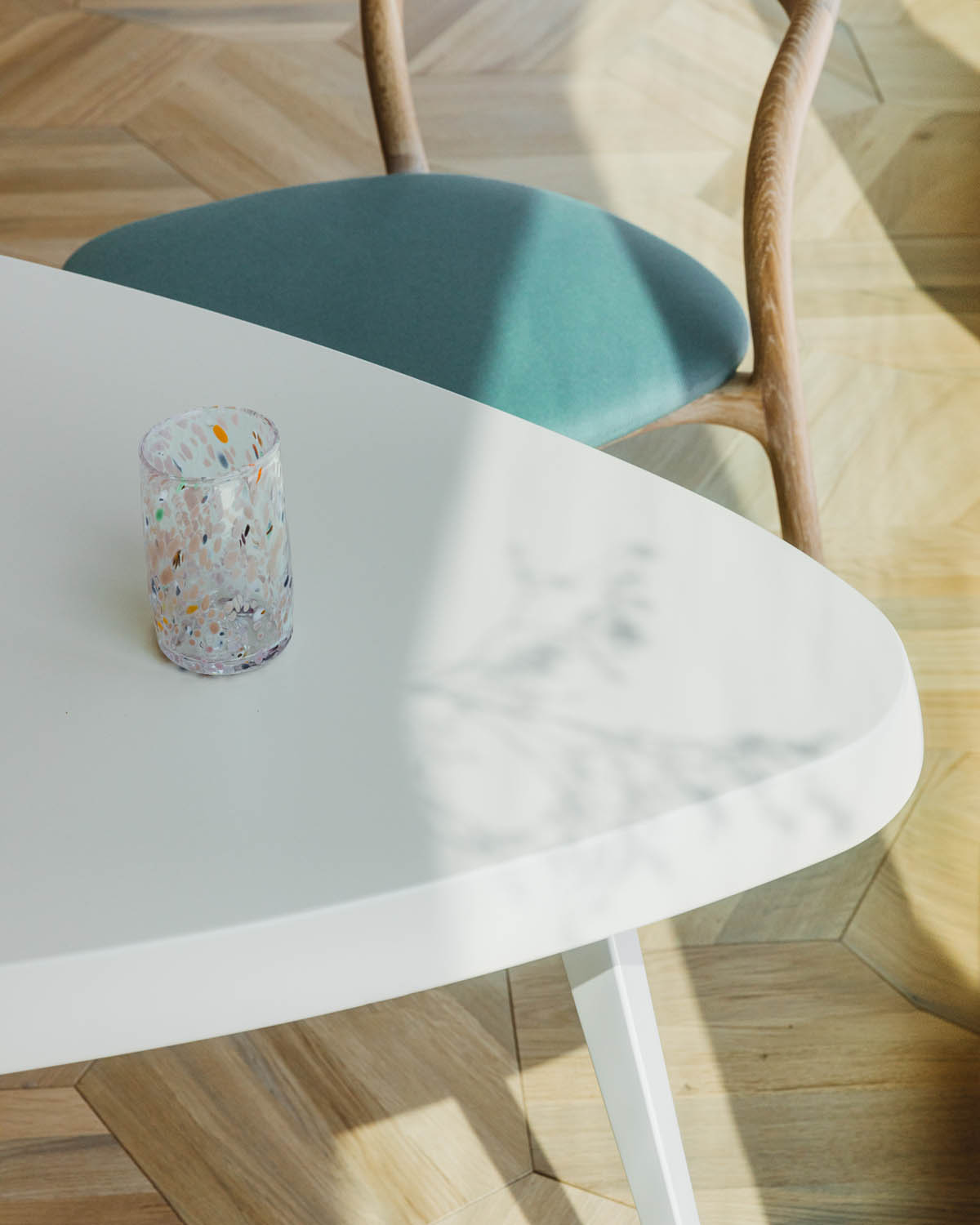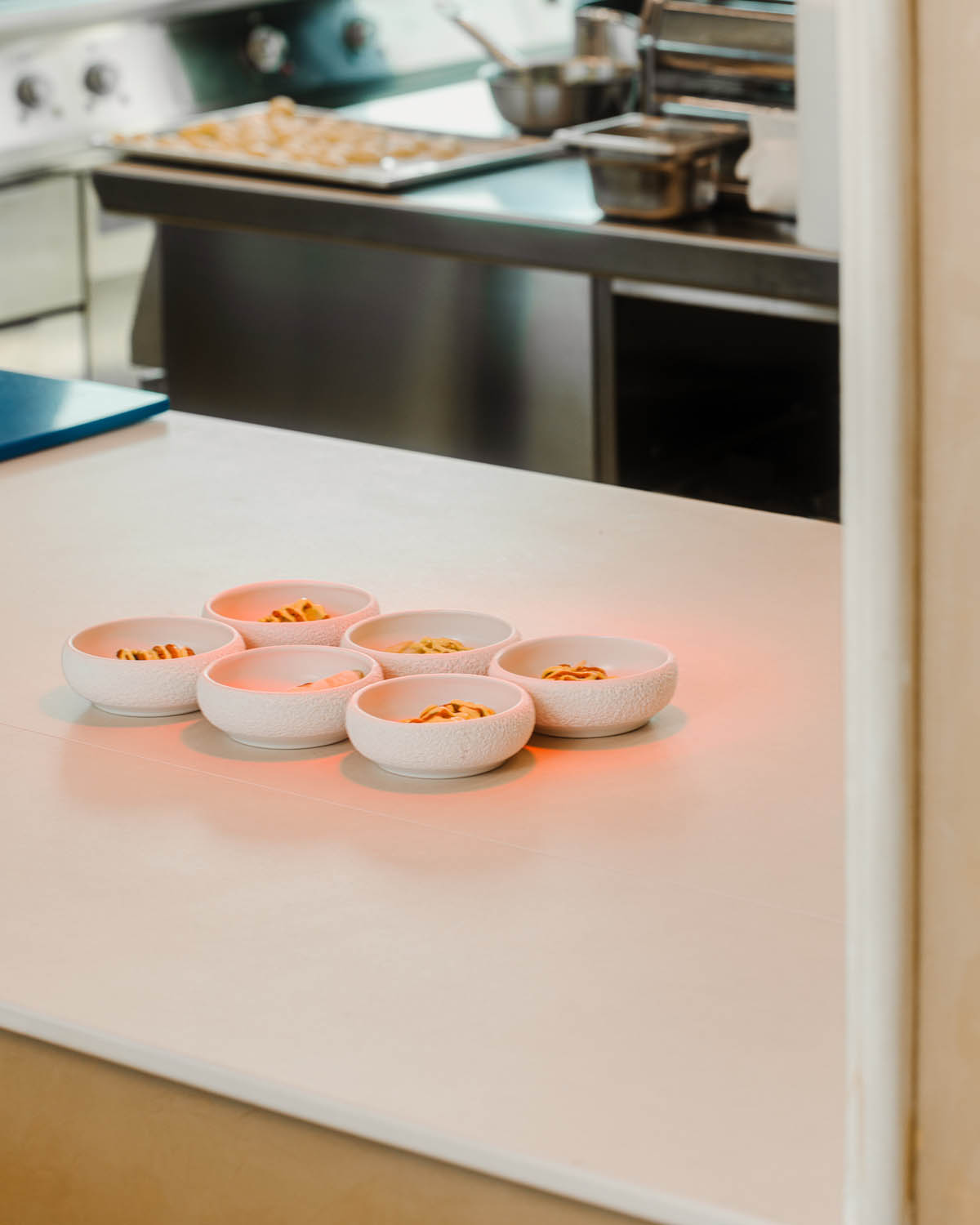 Outside, landscape designer Raffaella Colombo has modernized the medieval Italian garden while promoting biodiversity and accessible urban green space. The architects wanted to make the breathtaking view of Milan the "protagonist of the experience," so they used glass walls to limit the separation between indoors and out. "It is precisely from the dialogue between city and territory, from the quest to find balance between otium and negotium, between tradition and experimentation, that Horto takes shape," Collina says. For the founders, Horto Restaurant is meant to serve as an escape from time and place, a space for relaxation that doesn't require compromising one's ethics.
Photos by Gaia Anselmi Tamburini and Mattia Parodi. Creative direction by Motel 409.