Design Space: Barbarella Bar by Frank Architecture
A Calgary restaurant inspired by middentury Italian yacht culture.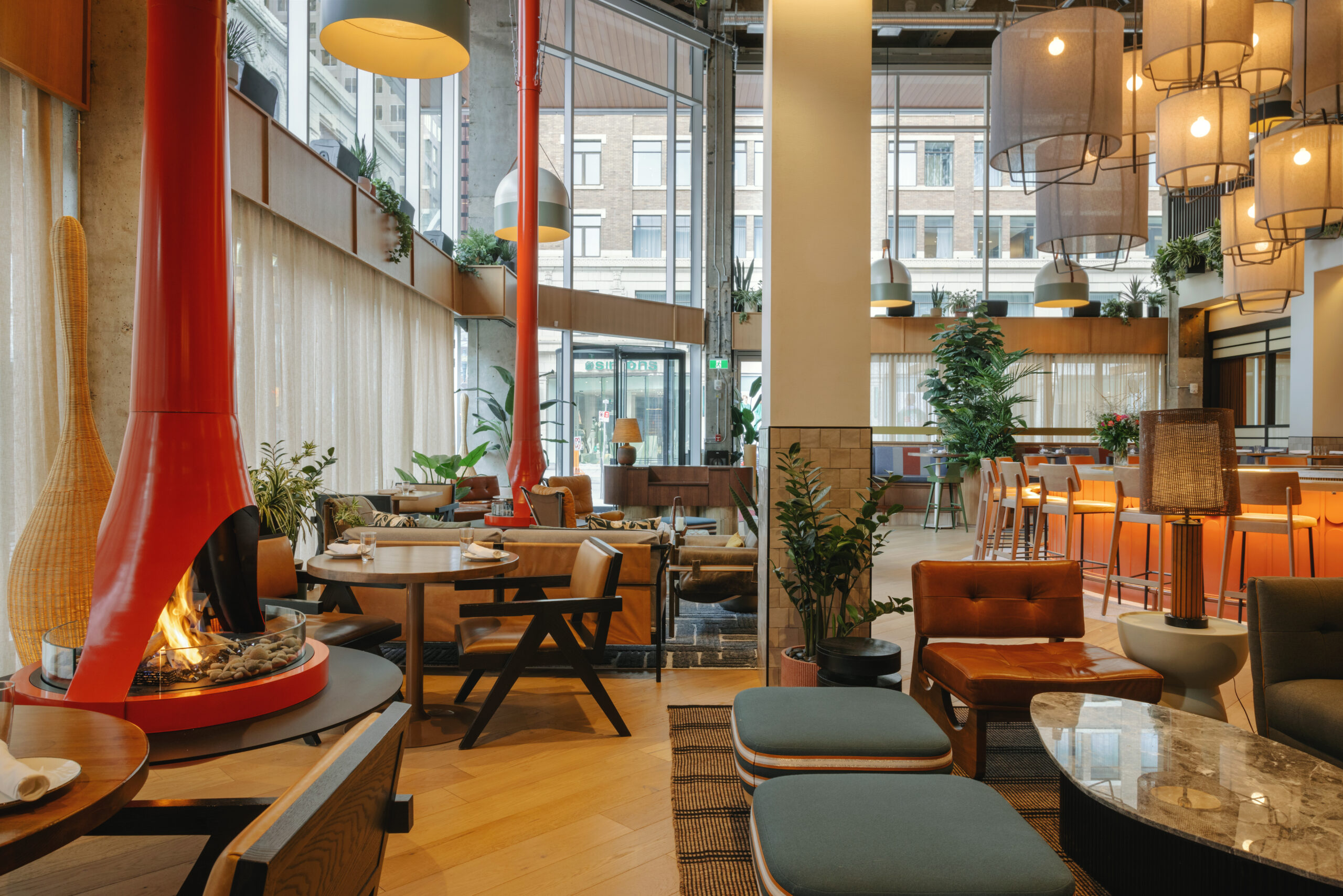 The official start of summer means daydreaming of afternoons spent lounging on a boat off the Amalfi Coast, Aperol spritz in hand and nothing to worry about except when to reapply sunscreen. But those of us who are woefully without plans to visit the Italian seaside this season can get a taste of it at downtown Calgary's Barbarella Bar.
Imagined by Alberta design firm Frank Architecture & Interiors, which has offices in Calgary and Banff, the space takes inspiration from midcentury southern Italian yacht culture and evokes being on a boat on the Amalfi Coast. And with colourful and timeless interiors, of course accompanied by a menu of Italian eats, Barbarella Bar does just that.
Frank Architecture & Interiors, founded in 2009 by Kelly Morrison, Kate Allen, and Kristen Lien, was tasked with making the vast, 8,400-square-foot, two-storey space feel inviting while maintaining its impressive grandeur. To add intimacy (and extra seating), they created a mezzanine, with oversized custom lamp fixtures, like a group of nautical linen lanterns, balancing the abundance of overhead space. Casual seating areas with mismatched leather chairs and loveseats are anchored by lobster-coloured suspended stoves.
The designers added dimension to the large area by incorporating layers of colour and texture: moodier shades of leather and marble are enlivened by dusty-blue walls, woven sculptures, pops of orange, and handmade column tiling. Dark wood panelling and colourful artwork adorn the walls, and plants throughout the restaurant, in second-floor windows, and overflowing from mezzanine hanging baskets create a homey, relaxed feel. At the centre of the restaurant is the U-shaped bar, which mimics the bow of a boat. Scalloped orange back panelling is matched with light wood accents, and behind the bar two seascapes seem to offer a view of the ocean passing by.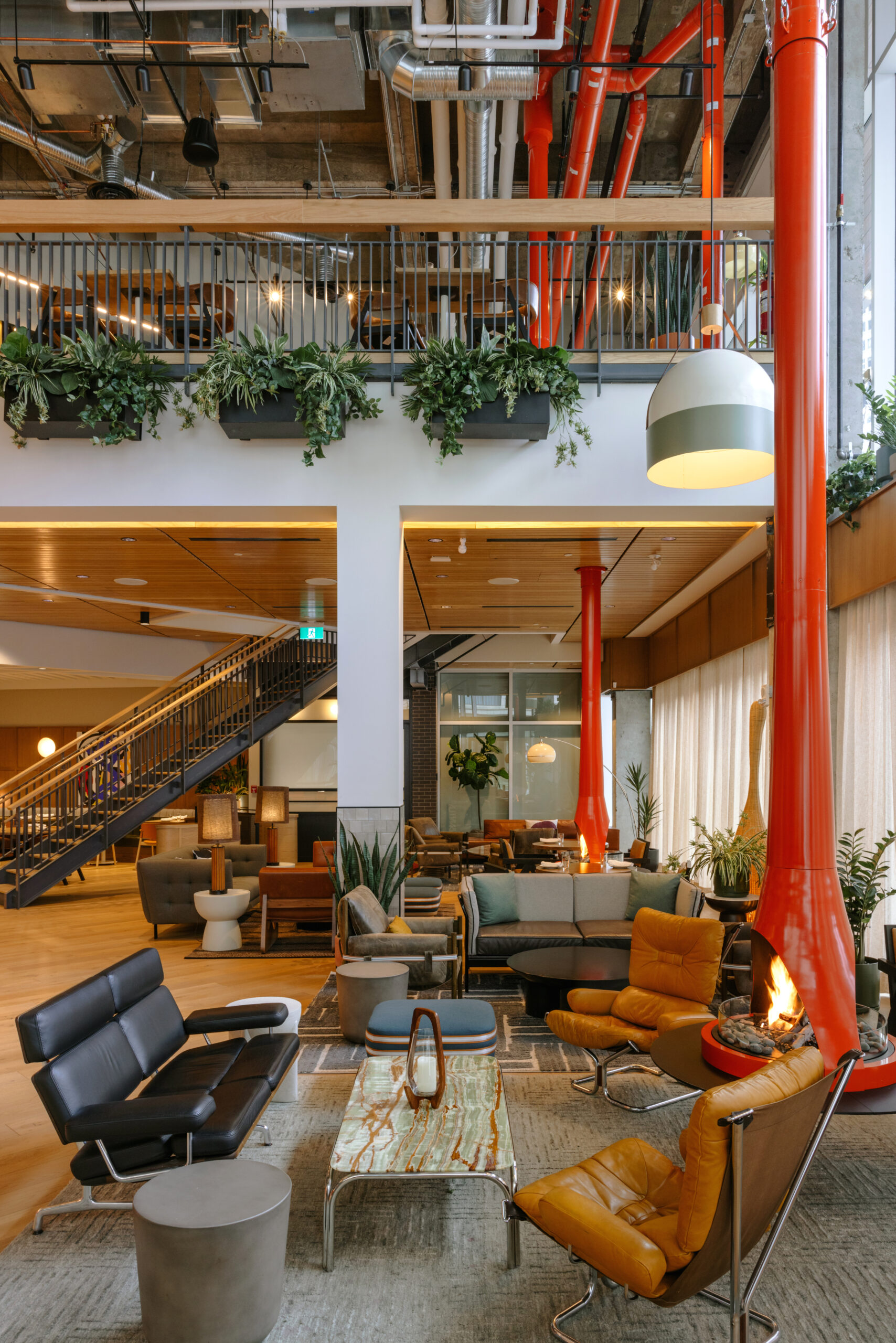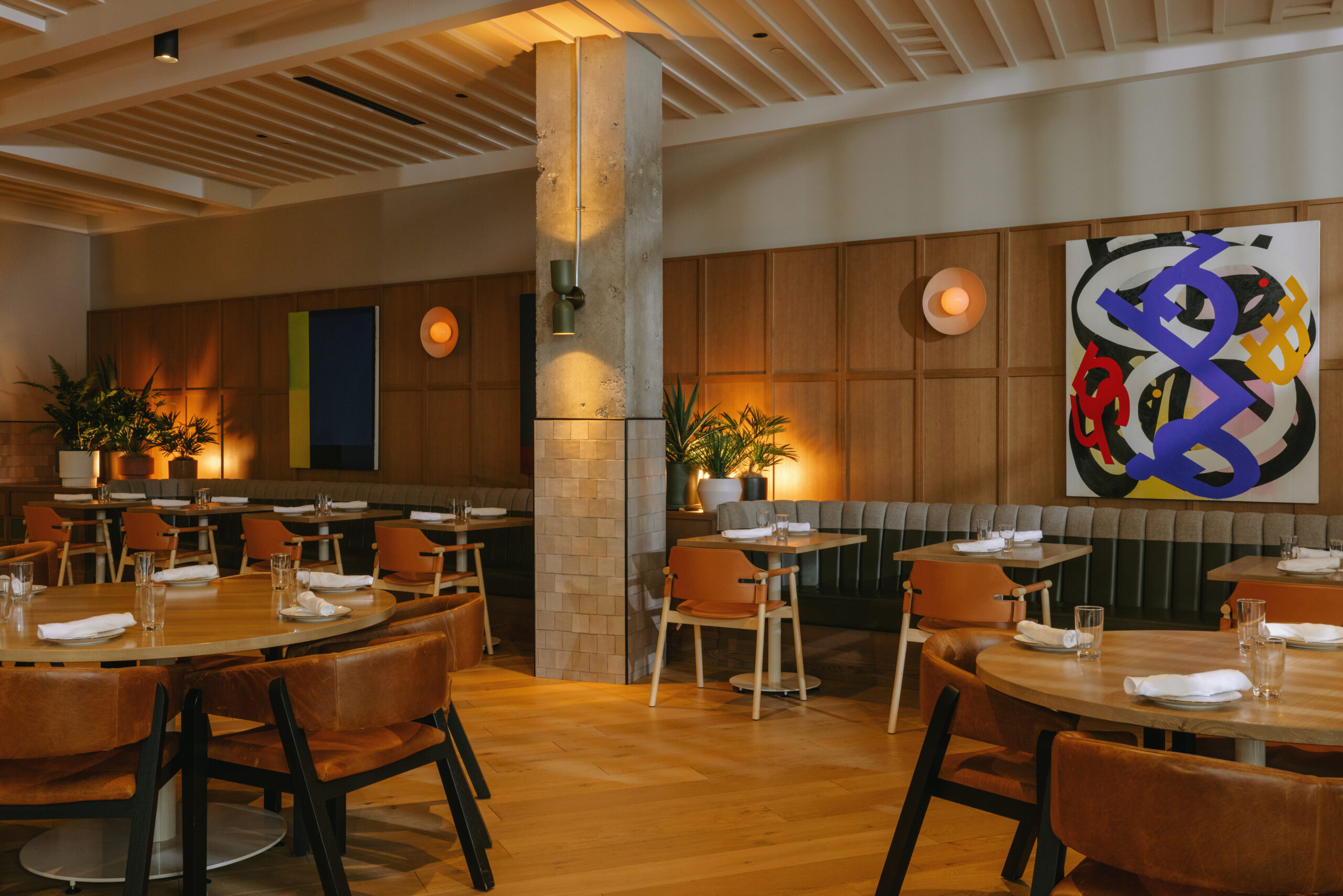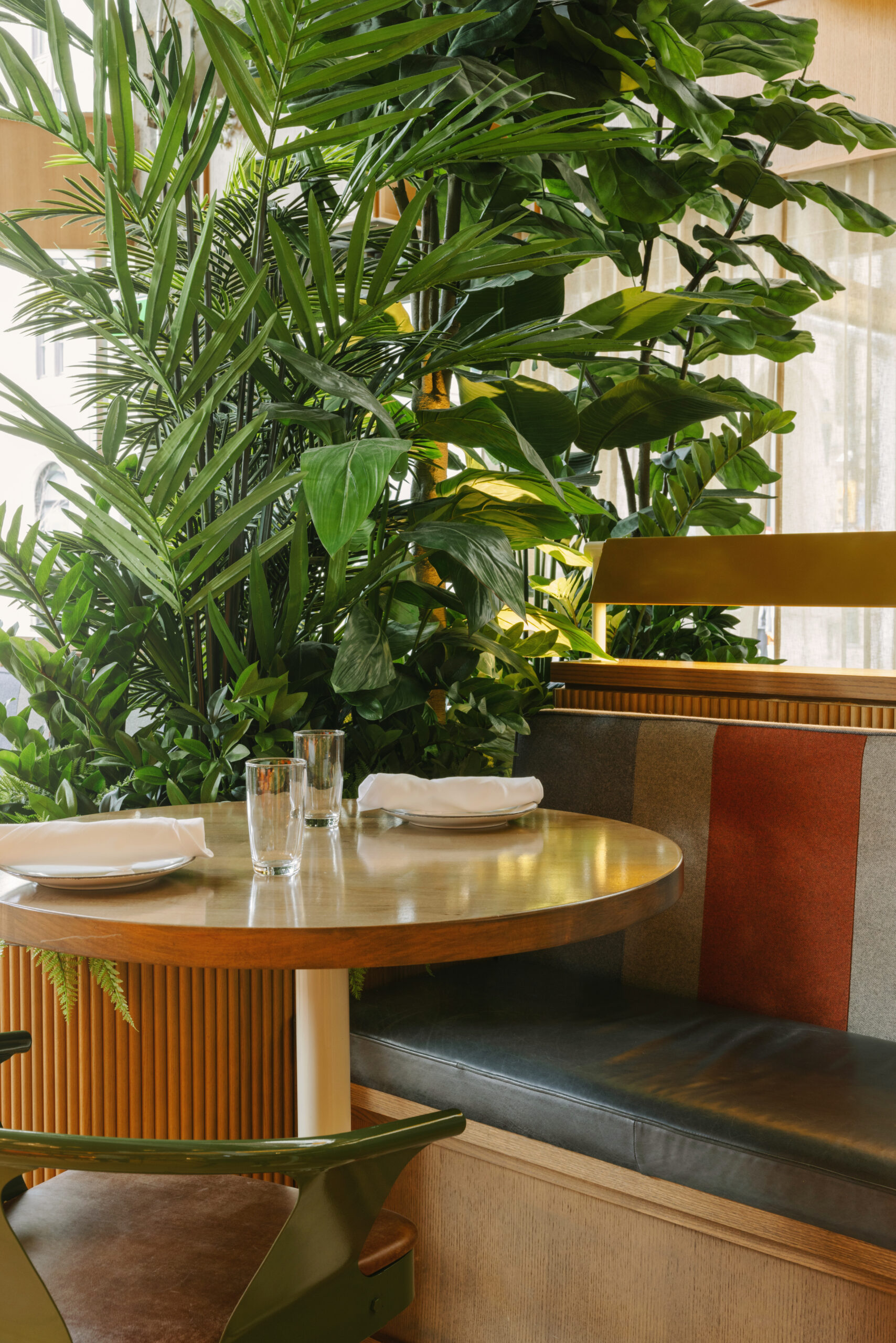 The Stephen Avenue Place building is becoming something of a design and dining destination. Canada's Best New Restaurant winner Major Tom, also designed by Frank Architecture & Interiors, is on the 40th floor. But for those longing for the whisper of a warm sea breeze without leaving Calgary, Barbarella is the place to be.
Photos by Chris Amat.