Dallas Museum of Art Presents Cartier and Islamic Art: In Search of Modernity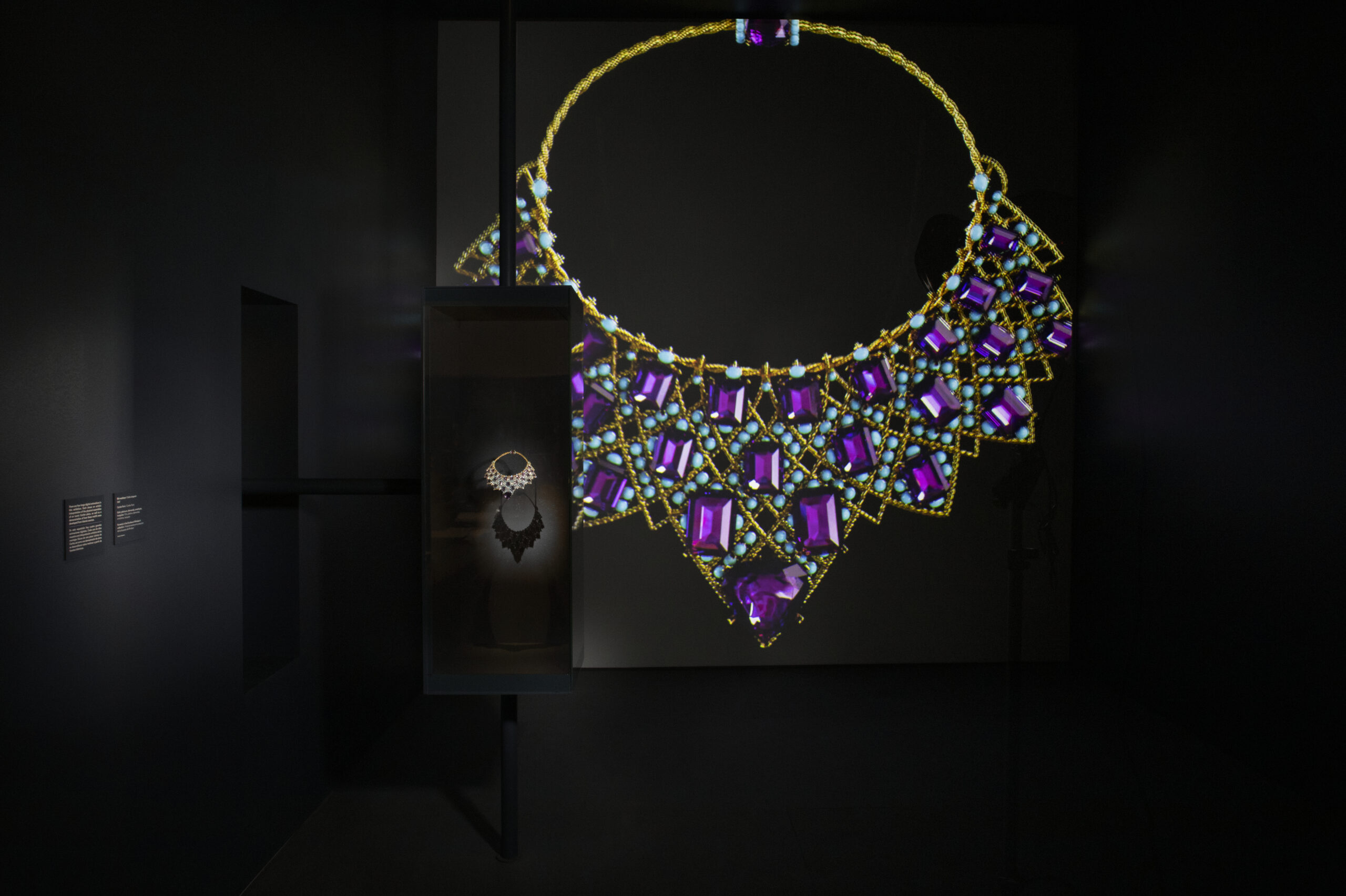 Travel is back—and hopefully for good this time. After a two-year hiatus, the list of places to visit is long; if Dallas is not already on the list, add it. Five years in the making and working across two continents, the Dallas Museum of Art (DMA) opened the doors to its Cartier and Islamic Art: In Search for Modernity exhibition this past weekend, and this is one you don't want to miss. Originally staged at the Musée des Arts Décoratifs in Paris last year, the DMA is the sole North American opportunity to be immersed in the formative inspirations of Louis Cartier. With more than 400 objects on display, the exhibit traces the influences of Islamic art and architecture on Cartier jewels from the 20th century to the present day.
"For over a century, Cartier and its designers have recognized and celebrated the inherent beauty and symbolic values found in Islamic art and architecture, weaving similar elements into their designs," said Dr. Agustín Arteaga, director of the DMA at the press preview. "We are committed to exploring jewellery not only as a historical signifier of wealth but as a reflection of a global community involving interest in design, materials, and forms."
The Islamic art textiles, paintings, and artifacts juxtaposed with the jewellery reveal the inspiration for the Cartier creations. "The designs reveal how the maison migrates and manifests these styles over time, as well as how they are shaped by individual creativity," said Sarah Schleuning, chief curator of the DMA. The exhibition's curation shows how book bindings and fabrics were sources of inspiration that gave birth to characteristic Cartier motifs: finials, scrolls, and merlons. "What you see are these articulations of creativity that cross form, material, technique, colours, and we continue that idea through the entire installation," says Schleuning. "What I hope people walk away with is this incredible idea of what it means to be inspired to look at things from the past that continue to be filtered through other creative makers, and how they inspire new ideas."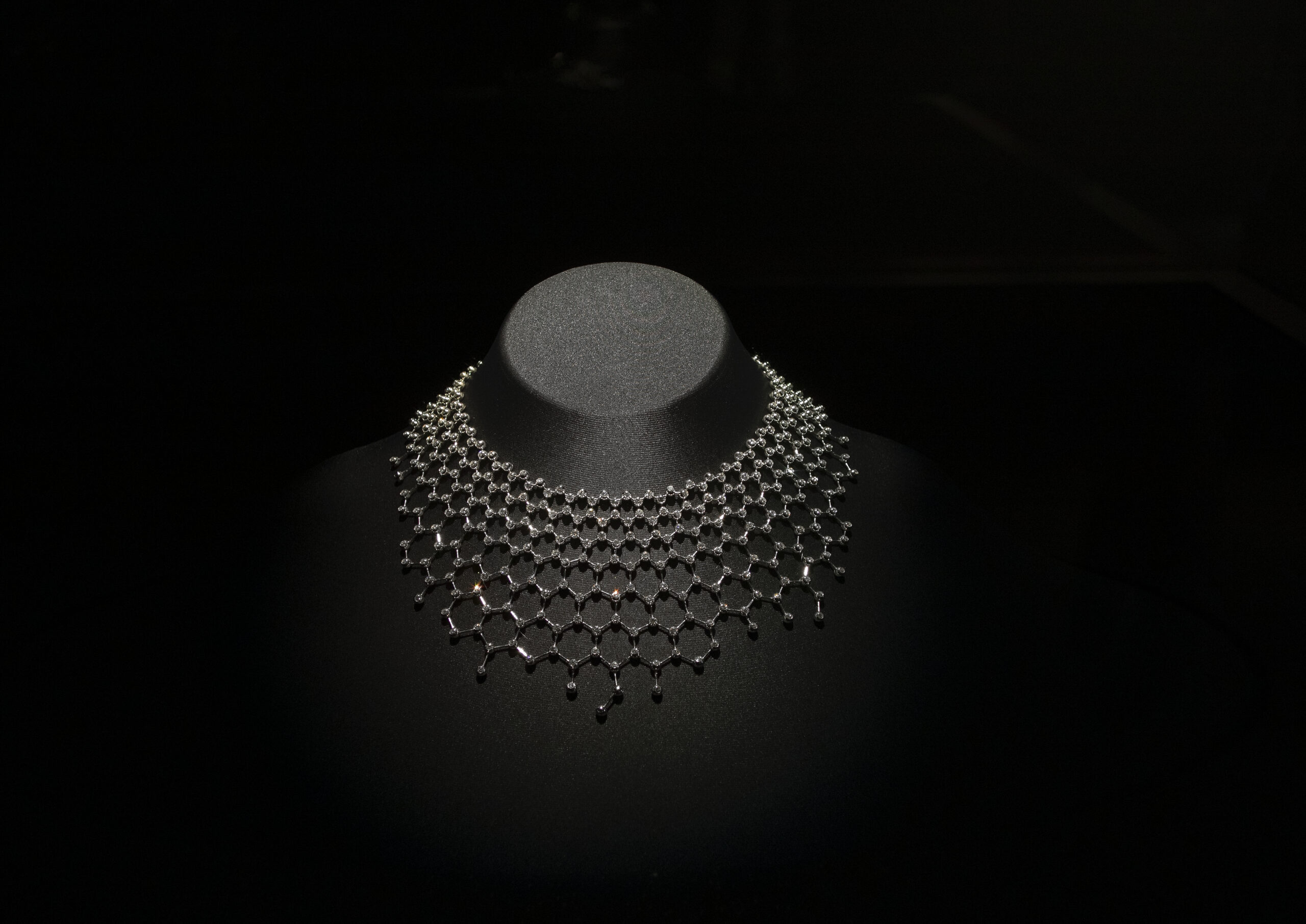 While the main revelations of the exhibit relate to Islamic art, there is also a section devoted to how Indian jewels inspired Cartier's work. Gemstones cut in flower and leaf shapes were long used in the Mughal Empire and the tradition continued until the 20th century. Cartier imported the pre-cut stones from India and began mounting them into new settings; this evolved into Tutti Frutti featuring clusters of multi-coloured stones. From the 1910s onward, Iranian materials and colours inspired Cartier's creations, particularly in the use of unexpected colour combinations such as the "peacock pattern" pairing sapphires and emeralds. Iranian turquoise was combined with deep blue speckled Afghanistan lapis lazuli, reproducing the colouration of glazed ceramic bricks.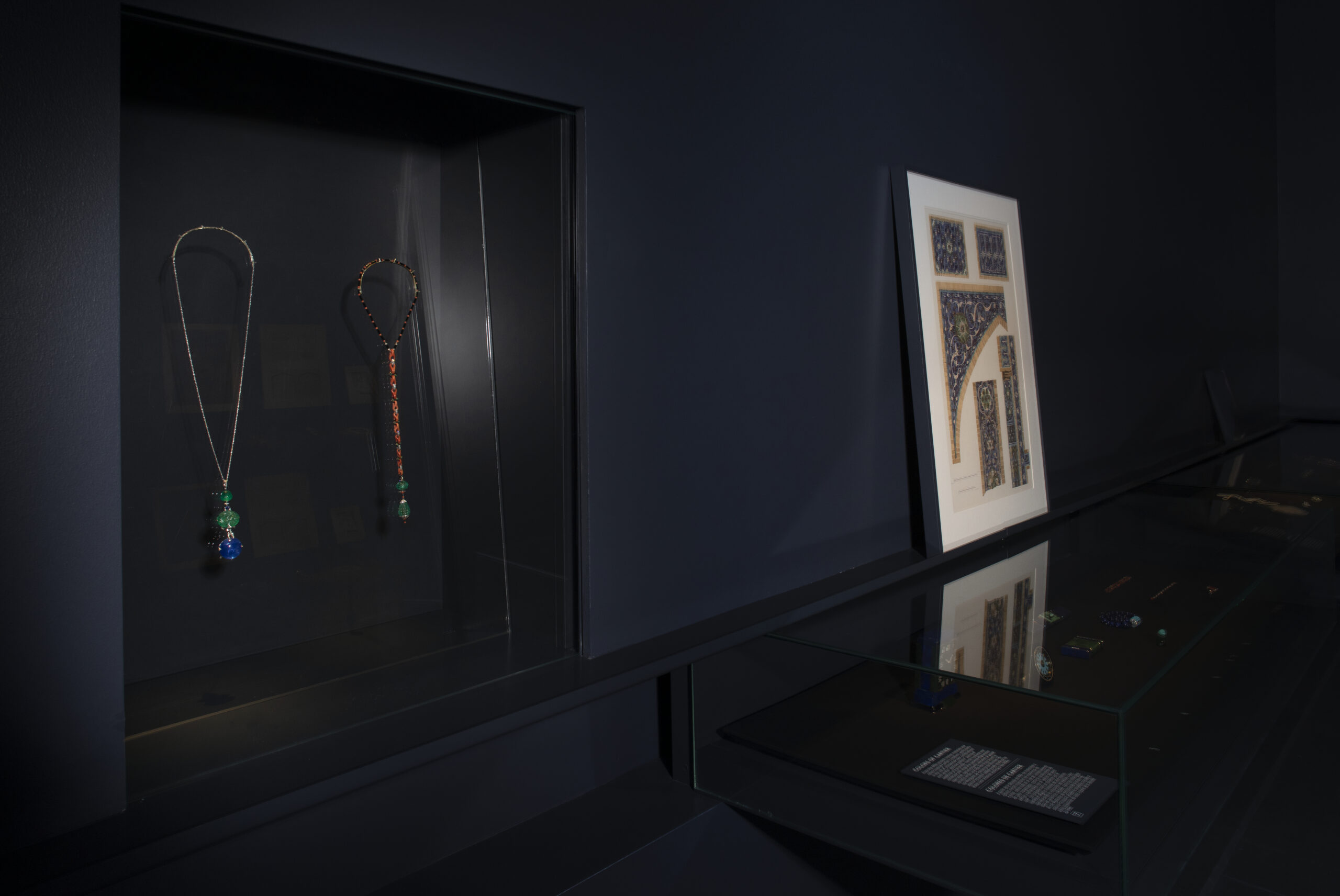 On large screens, digital animations created by Diller Scofidio + Renfro show the technical assembly of iconic pieces of Cartier jewellery and the inspiration behind each piece—two standouts include Bandeau, a coral, onyx, and tortoise-shell tiara from 1922, as well as a dazzling bib necklace of amethysts and turquoise cabochons from 1947. "The video is to think about how knowledge is constantly created, and we don't start from nothing, there's just so many layers," said principal and architect Liz Diller.
Featuring diamond diadems, rock crystal flasks, vanity cases, cigarette cases, works on paper, intricate textiles, upper arm bracelets (known as Bazubands), the exhibition relates Cartier jewellery to the architecture, material and craft, culture, and design ingenuity of the Islamic world. "The intent was to create a space that allowed for exploration that didn't over explain or seek to teach," said Schleuning.
Cartier and Islamic Art: In Search of Modernity, staged at the DMA, runs until September 18, 2022.