Calgary Fashion that Gives Back
These statement pieces continue the story long after purchase.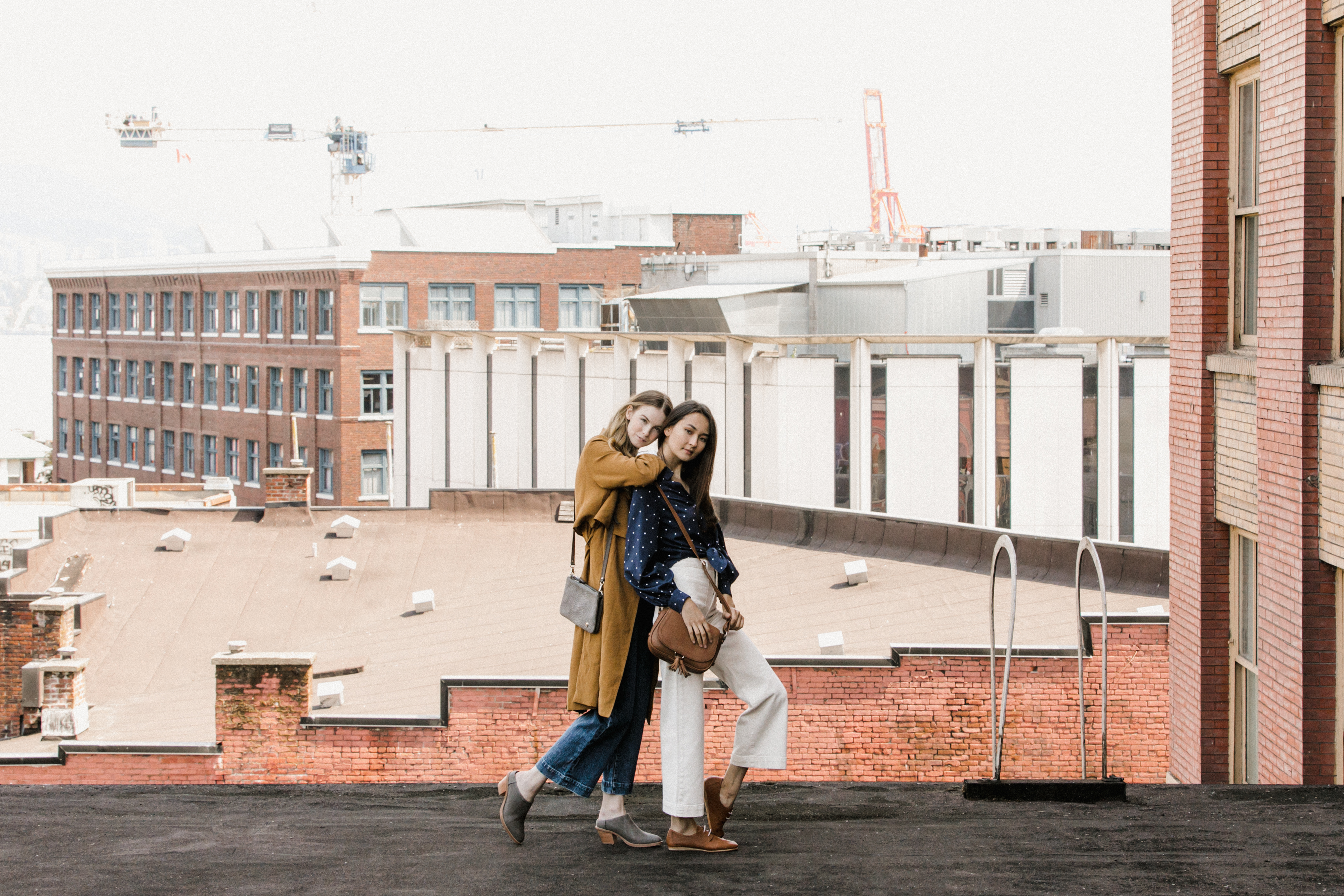 Many fashion brands are moving toward more sustainable practices, reflecting the industry's heightened awareness of its extreme environmental impacts, as well as responding to the power of the ethically conscious consumer.
Some brands are taking this issue seriously and incorporating a community investment approach into the mission and values of their company. When you purchase a garment that is not only made sustainably but also gives back to a cause, you're supporting something so much bigger than the item and even the brand itself. Who knew a simple T-shirt or pair of socks could have such a profound effect?
Here are six Calgary brands that are not only making this pay-it-forward mentality a permanent trend, they're making a significant difference in their community while offering consumers mindful garments to add to their wardrobe.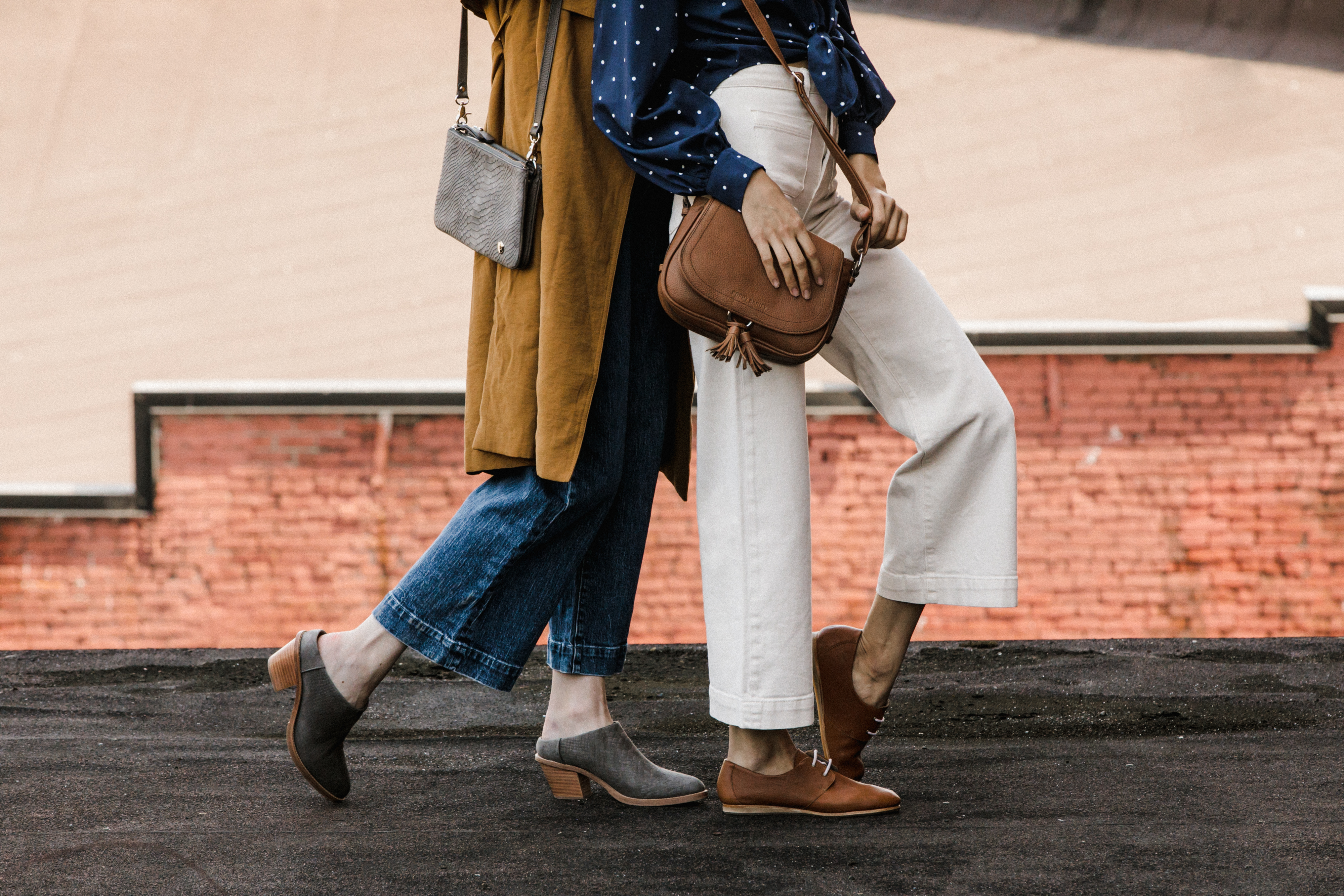 Poppy Barley
Stylish, high-quality footwear that actually fits is the concept that started it all at Poppy Barley. Owned by sisters Kendall and Justine, Poppy Barley is a Canadian luxury fashion brand that is rethinking every step in the fashion industry, from design to manufacturer relationships to the retail experience. It's an inclusive brand offering standard sizes, along with custom, calf-fitted tall boots and footwear that's made to fit, no matter how narrow or wide your foot is. Partnering with family-owned factories in Mexico and Brazil, the company has a strong commitment to creating foundational footwear that's both chic and functional. One per cent of profits is given to local initiatives such as the Nature Conservancy of Canada and the Lois Hole Hospital for Women, and the Poppy Barley team recently spent 80 hours building a home with Habitat for Humanity.
The Upside
Prepare to do some major damage with your credit card as you sift through over 200 coveted brand names on the Upside's online platform—Louis Vuitton, Chanel, Gucci, Hermès, and Prada. Deemed the largest online designer consignment shop in Canada, the Upside has made it its mission to create a movement of eco-conscious shoppers by redefining the retail lifecycle. Providing customers with value, variety, and quality, the site is determined to help reduce the carbon footprint of the fashion industry while empowering women inside and outside the company. Currently it's working with Dress for Success Canada along with launching a separate campaign called Consign for a Cause, in which consigners' dollars will go to a charity of their choice.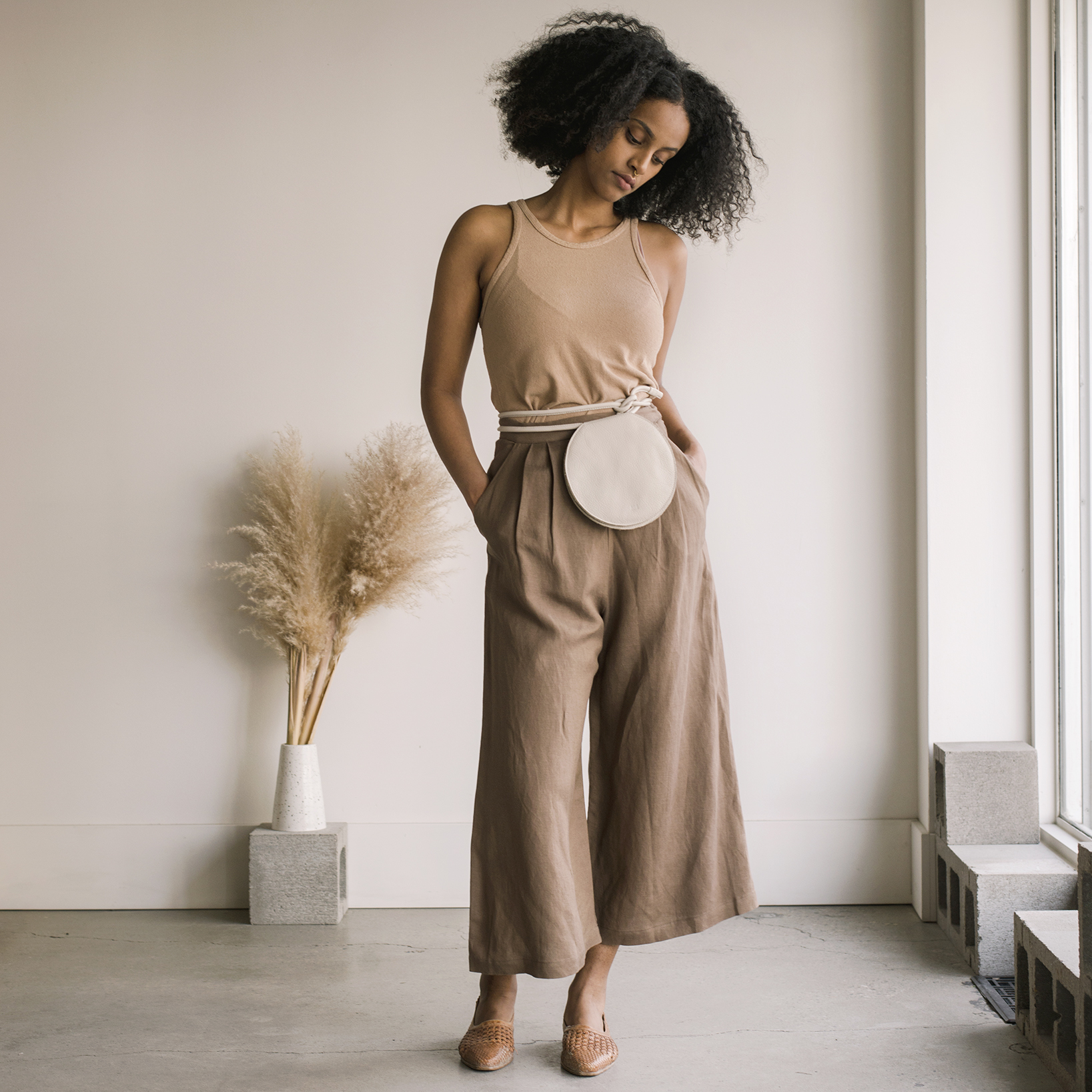 Fieldstudy
Fieldstudy is a lifestyle shop that offers North American made goods that embody honest production. It operates under the belief that one should buy fewer, better-quality items and make each purchase decision more informed than the last. Nearly every garment in the shop is made with natural fibres and ethical practices, with the majority of production taking place in North America. Fieldstudy is determined to build a community of female business owners, and it gives back to many organizations that support a similar mission, such as Femme Wave and food banks.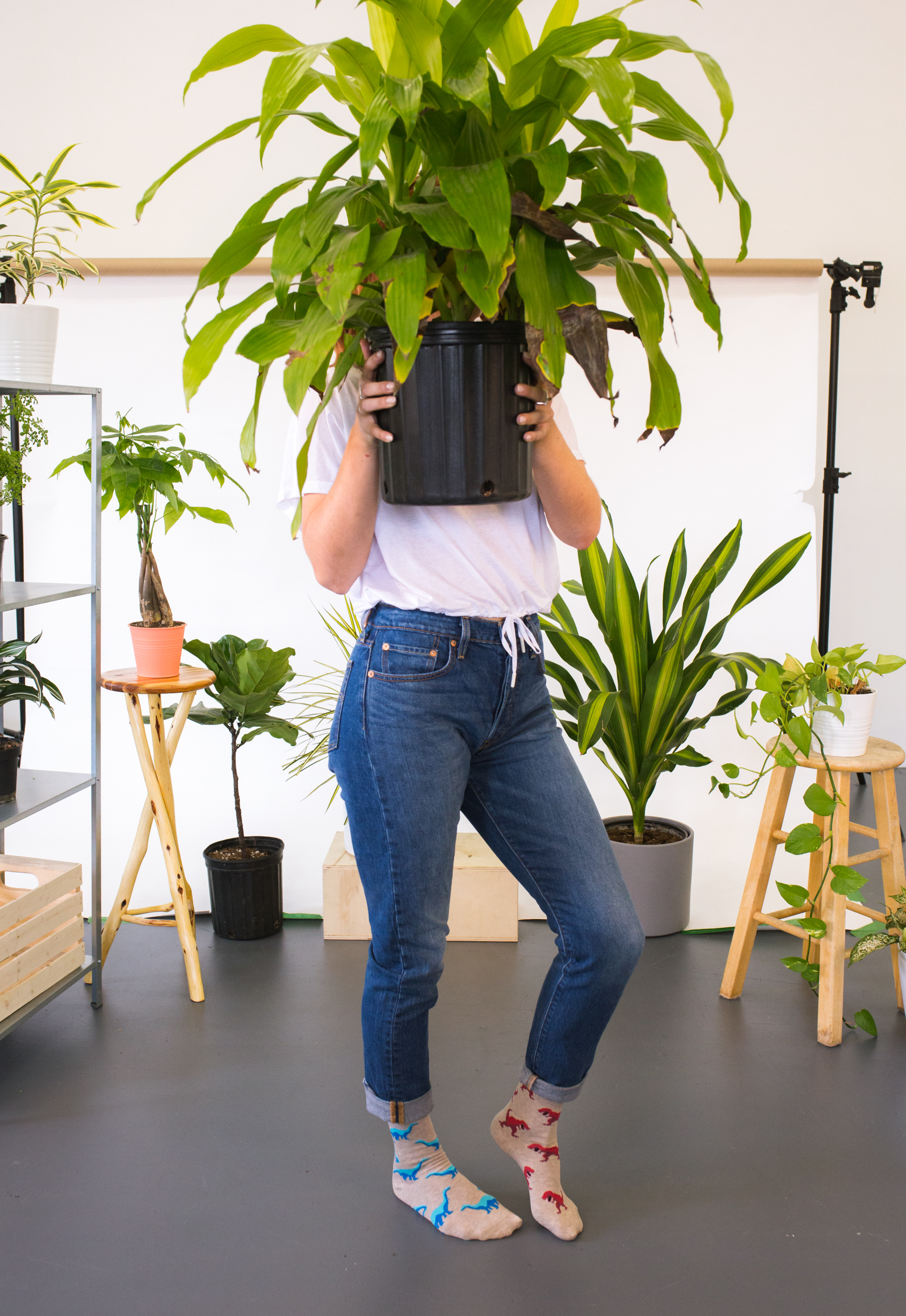 Friday Sock Co.
Designed in Calgary and manufactured in Italy, these high-end, purposely mismatched socks are the opposite of pedestrian. They're made from OEKO-TEX– and GOTS–certified Egyptian combed cotton, feature 100 per cent cardboard tags, and arrive at your door in biodegradable packaging. Not only is the company dedicated to minimizing its environmental impact, an important part of the brand ethos is giving back. It prioritizes this by simply donating socks or collaborating with local non-profits to create contemporary custom designs that give back: a portion of each sale goes to the organization. Kidsport Canada, Mamas for Mamas, Kids Up Front, and the Drop-in Centre are a handful of the charities the company has supported.
Local Laundry
Local Laundry was created only four years ago, with the goal of building a community by giving back while allowing Canadians to proudly rep where they're from (YYC specifically). Designed and manufactured in Canada, these comfy garments are made with ethical labour, contain organic bamboo, and create very low carbon emissions during their production process. Initially, the company was founded on the premise that 10 per cent of monthly sales would go to a local charity. Not only has it diligently honoured this, Local Laundry has made it its mission to ensure that shelters have the items they need most (toques, mittens, socks, and towels) through its Giving Garments Program. For every item sold through the program, the company donates an item to a shelter somewhere in Canada.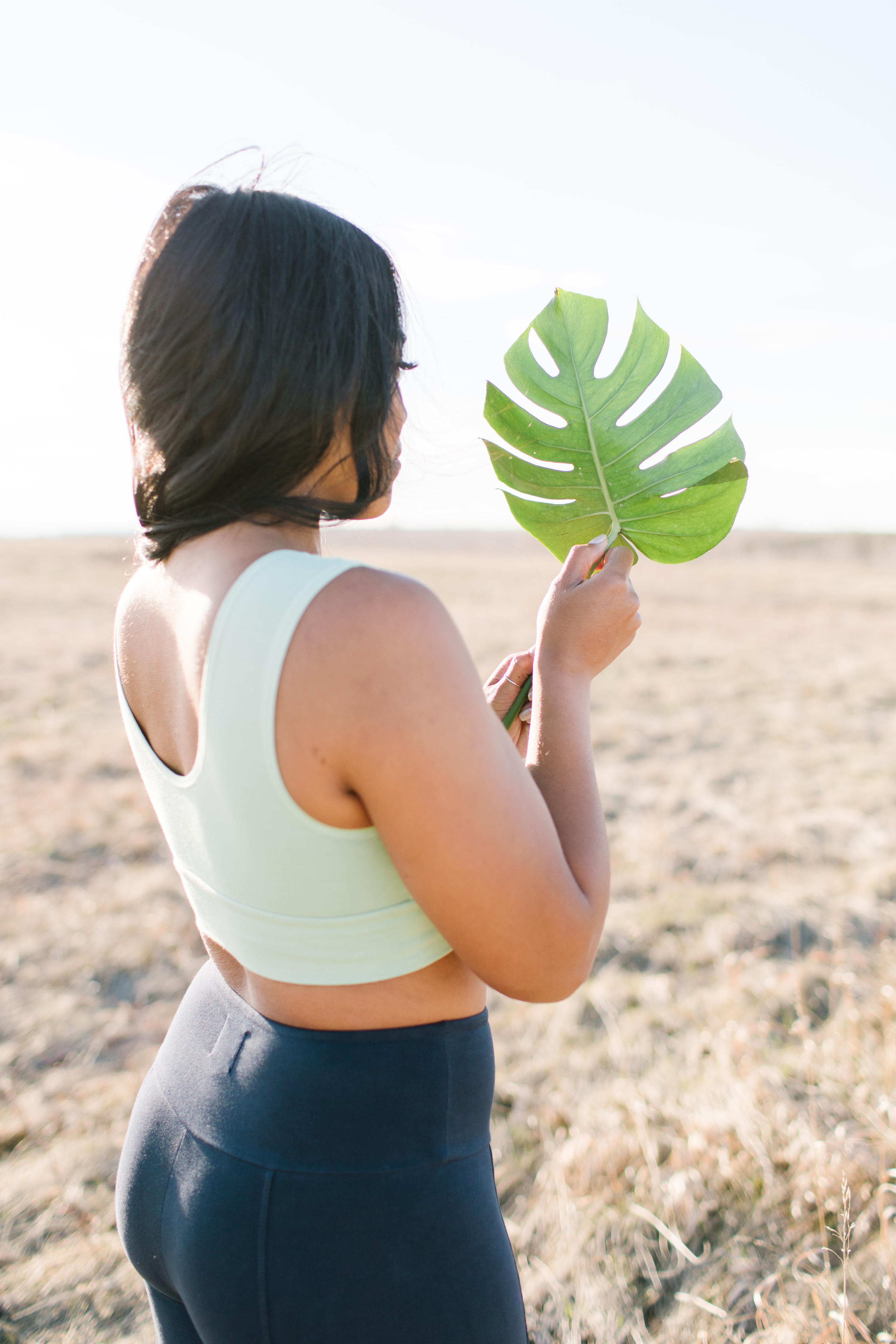 Nourish Sweat Soul
Partnering with the Fashion Revolution Team, Nourish Sweat Soul aims to produce high-quality activewear while focusing its philanthropic efforts on creating awareness around ethical and sustainable practices. Using 100 per cent recycled and organic materials that are 100 per cent GMO-, pesticide-, and herbicide-free, the brand is a proud pioneer of the slow-fashion movement and closed-loop manufacturing. This workout gear will not only have you looking fabulous as you get your sweat on, it represents a durable and sustainable fashion movement you can support with pride.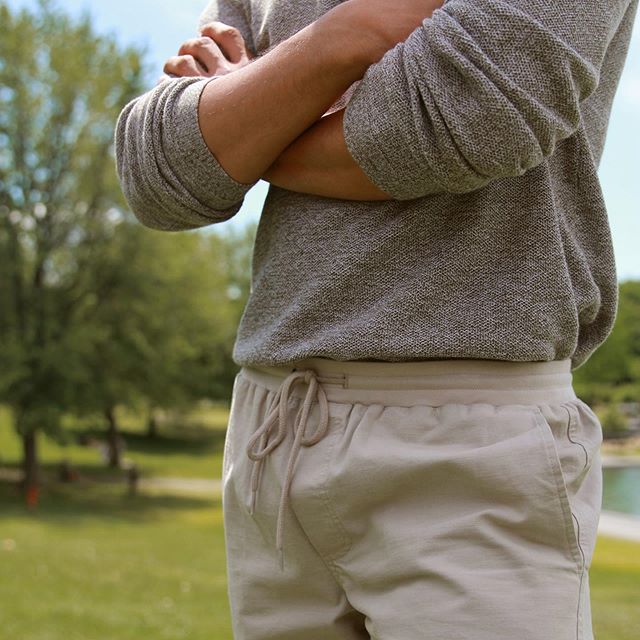 Frank And Oak
Known for its fashion-forward, on-trend designs, Frank And Oak is dedicated to ensuring your favourite wardrobe essentials are made in a fair and safe environment, while reducing waste and environmental impact. Employing over 300 people from more than 20 countries, staff members speak eight languages and are firm believers in equality and inclusion. Frank And Oak's And collections support charitable organizations whose values align with the company's, such as Petites-Mains and Montréal Pride. It also partners with grassroots non-profits to divert tonnes of textiles from landfills and ensure they're mindfully redistributed through its Let's Give a Shi(r)t Program.
_________
Never miss a story. Sign up for NUVO's weekly newsletter here.