Botanic Sanctuary Antwerp Brings Moments of Serenity to Travellers
Occupying five acres in Belgium's historic port city, the Botanic Sanctuary Antwerp is the charming newest occupant of a 15th-century monastery in the Theaterbuurt neighbourhood of Antwerp. The architects at AIDarchitecten have adeptly brought the building into the 21st century.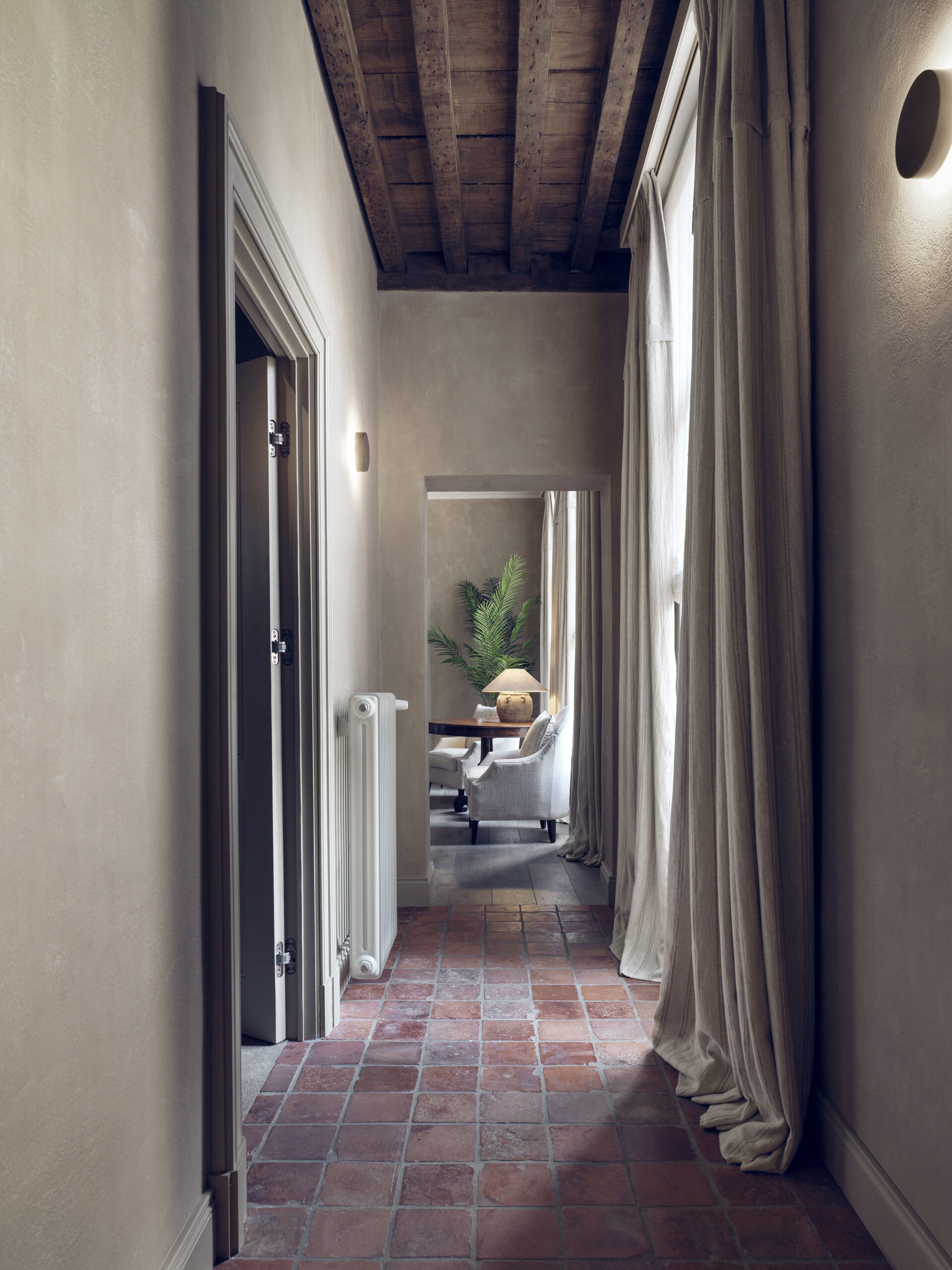 The history of the site dates back to 1238, when Sint-Elisabeth Hospital was built, though nothing of the original structure remains today. The oldest building standing is the chapel, built around 1400, with the rectory, monastery, hospital wards, and rental houses surrounding the property constructed shortly after. In the 16th century, the hospital's apothecary started a medicinal garden, beginning the space's time-honoured tradition of botany.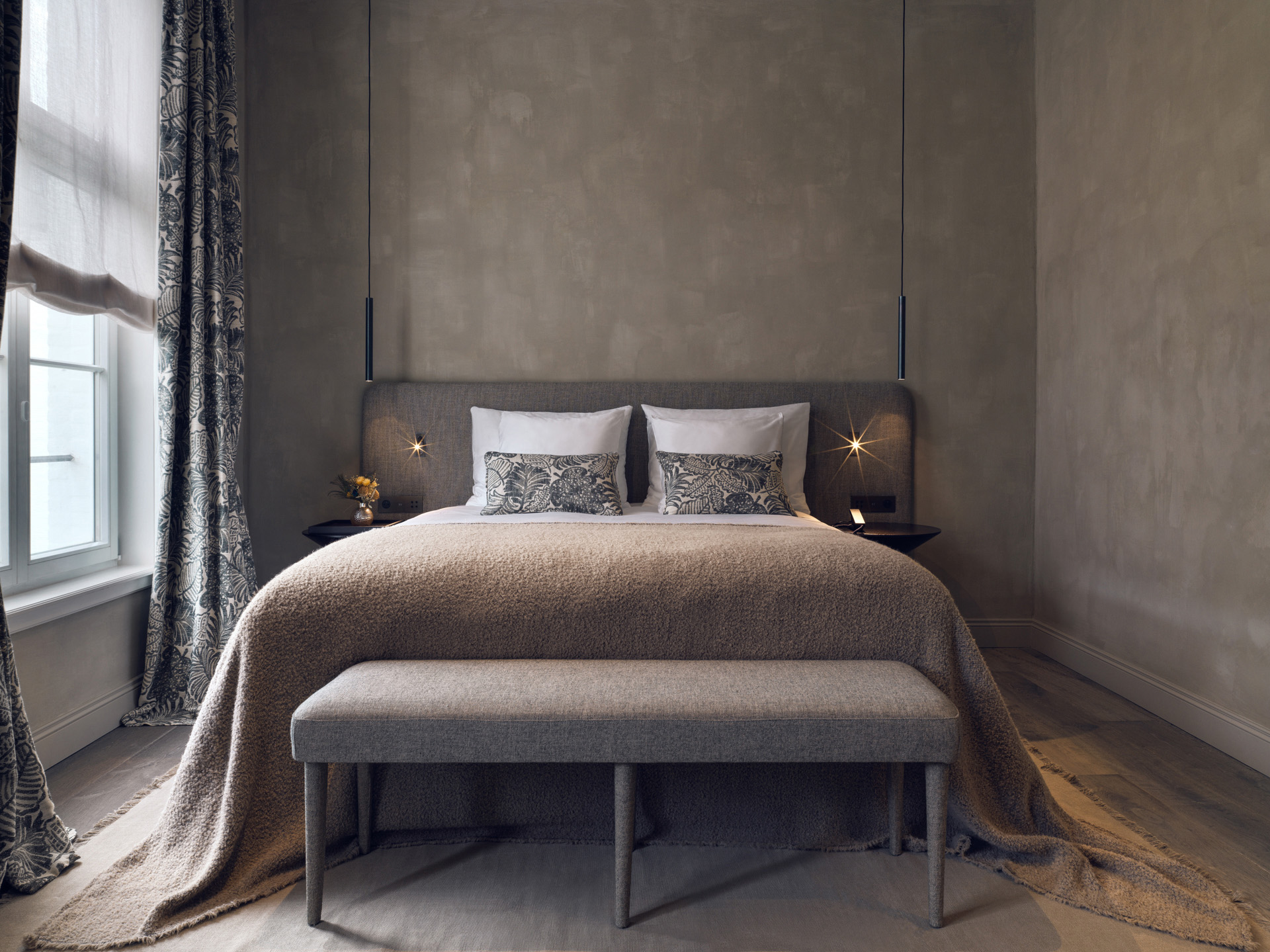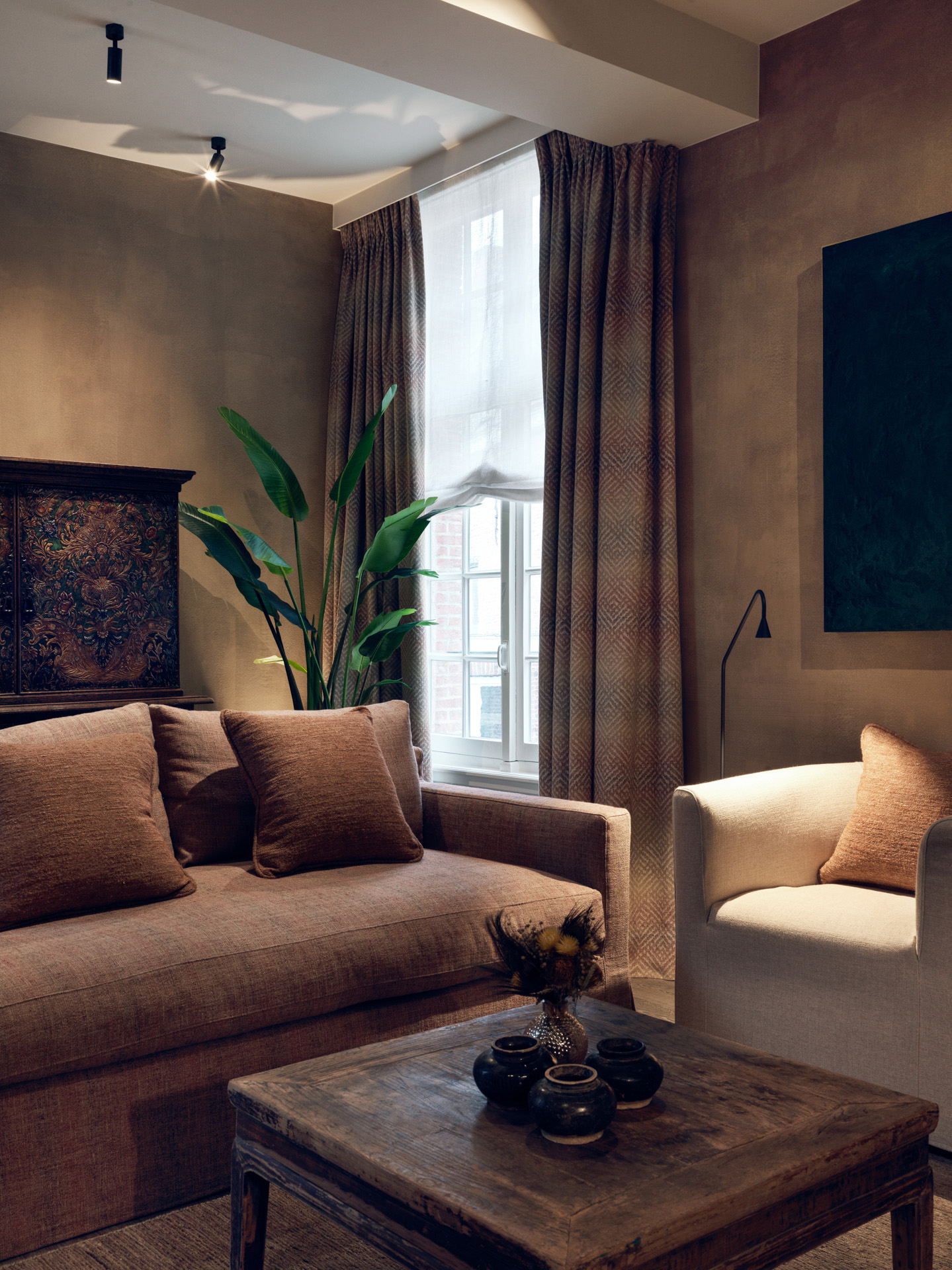 Today, the gardens centre the 108-room hotel, bringing a moment of serenity to weary travellers and ensuring it lives up to its name: it's a sanctuary through and through.
The interiors take cues from the wabi-sabi style of design, focusing on creating peaceful spaces that align with the organic world rather than the usual range of opulent velvets in traditional historic renovations. The resulting palette of greys and terra cottas feels at once contemporary and ancient, the rich colours bringing a monastic reference to contemporary designs. Many of the rooms, which span several historic buildings, feature exposed beams, and traditional materials like wood and iron are used throughout.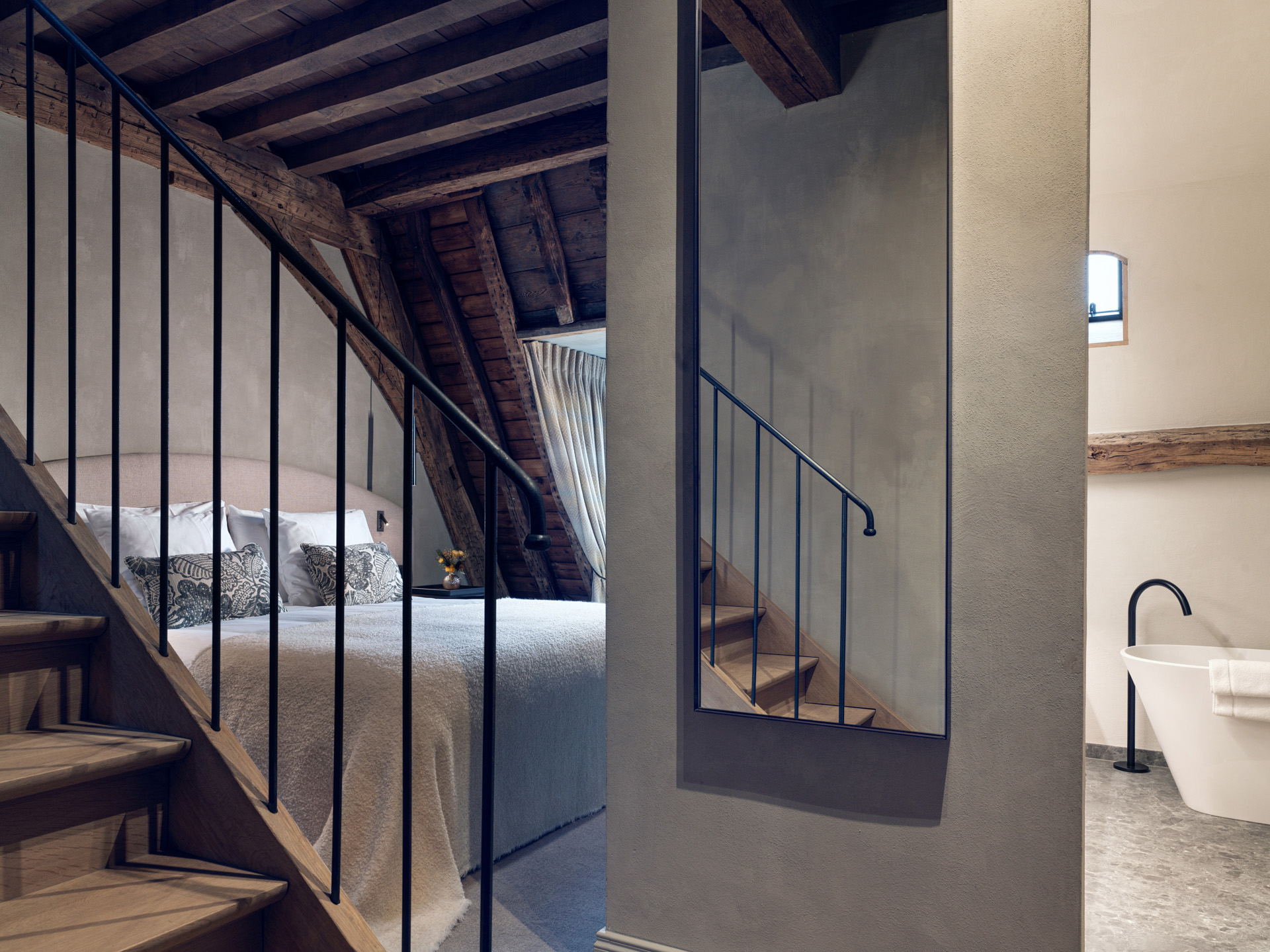 Not to be missed, the spa brings the expertise of Schletterer Consult to 1,000 square metres of botanic-themed space across three floors. A Finnish sauna, 18-metre swimming pool, and ice fountain, among plenty of other features, are a welcome addition to Antwerp's spa scene.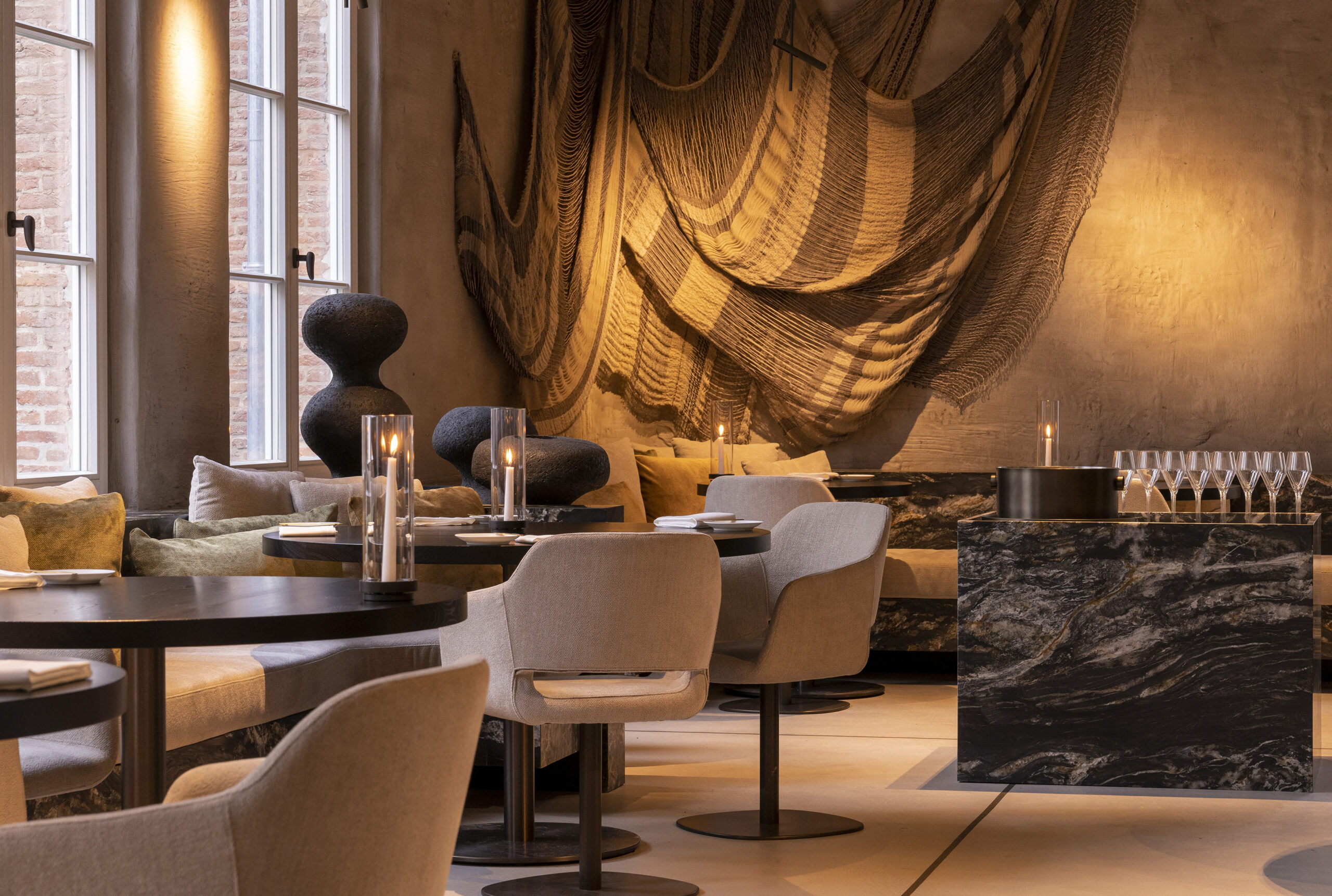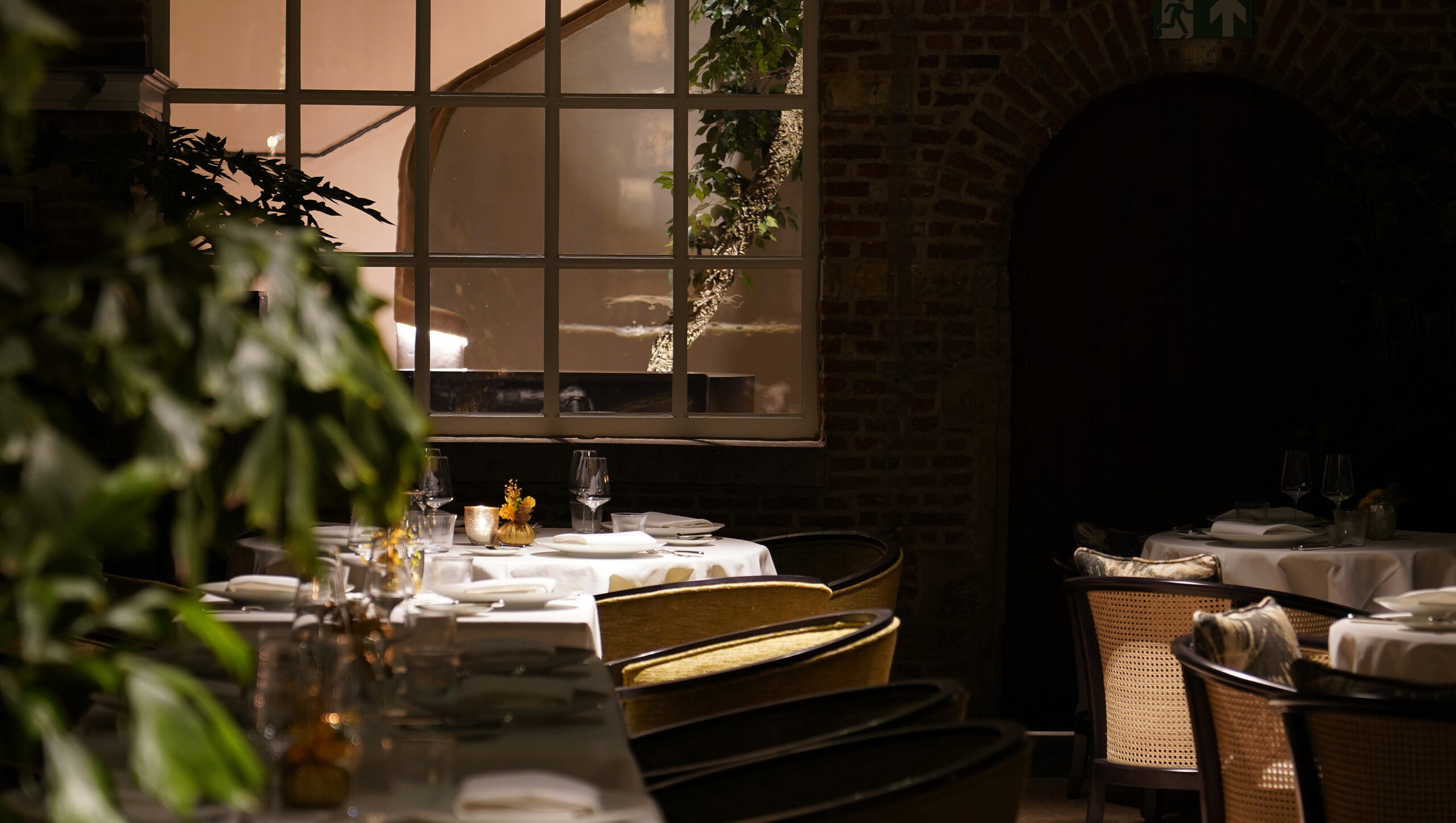 A star-studded cast of characters produces the hotel's jewel box of gastronomic offerings. In the bright conservatory, 1238 Restaurant unites Belgian foundations with French cuisine, with chef de cuisine Wouter Van Tichelen at the helm. Perhaps most exciting is the revival of Hertog Jan, which closed its Zedelgem location in 2018. Led by Joachim Boudens and chef Gert de Mangeleer, Hertog Jan is already proving to be a difficult reservation to procure, but for those who appreciate food as an event, it promises to be worth it. Inspired by the Japanese practice of omakase, which gives the chef complete freedom, each dining experience is akin to performance art, taking three hours or more. An on-site greenhouse, beehives, and garden produce fresh ingredients for the restaurant. Led by the same team, Bar Bulot serves up more casual but equally well-executed meats and fish. Rounding out the hotel's dining options along with Fine Fleur, Henry's Bar is a nested space with private nooks for a quick drink or a longer libation.
The restaurants are already operating, but the Botanic Sanctuary's grand opening is expected in May and will undoubtedly raise the standards on Antwerpian luxury.