A Foodie's Guide to Tel Aviv
Where to dine in Israel's happening coastal city.
If you can't get enough hummus, and the smell of fresh pita is the surest way to your heart, a trip to Tel Aviv is a must. The buzzing and vibrant city is full of art galleries, coffee shops, patio bars, and seemingly endless restaurant options, from street eats to fine dining. Tel Aviv is something of a mecca for Middle Eastern cuisine, with a wide variety of both traditional dishes and more modern interpretations that will leave foodies drooling. From bustling markets to white-tablecloth restaurants, we've rounded up our can't-miss spots and activities in Tel Aviv that are sure bets for foodies.
Puaa
On one of the lively and ancient streets of Jaffa, the old city from which Tel Aviv has grown, Puaa is a casually hip spot that captures the eclectic charm of the nearby flea market. Overflowing onto the cobblestone pedestrian street, the restaurant has a mismatched collection of chairs and wall hangings. The menu focuses on Israeli dishes, but there is plenty of international fare as well, including a good range of vegetarian options. Try the flavourful and hearty moussaka for a cozy end to a long day.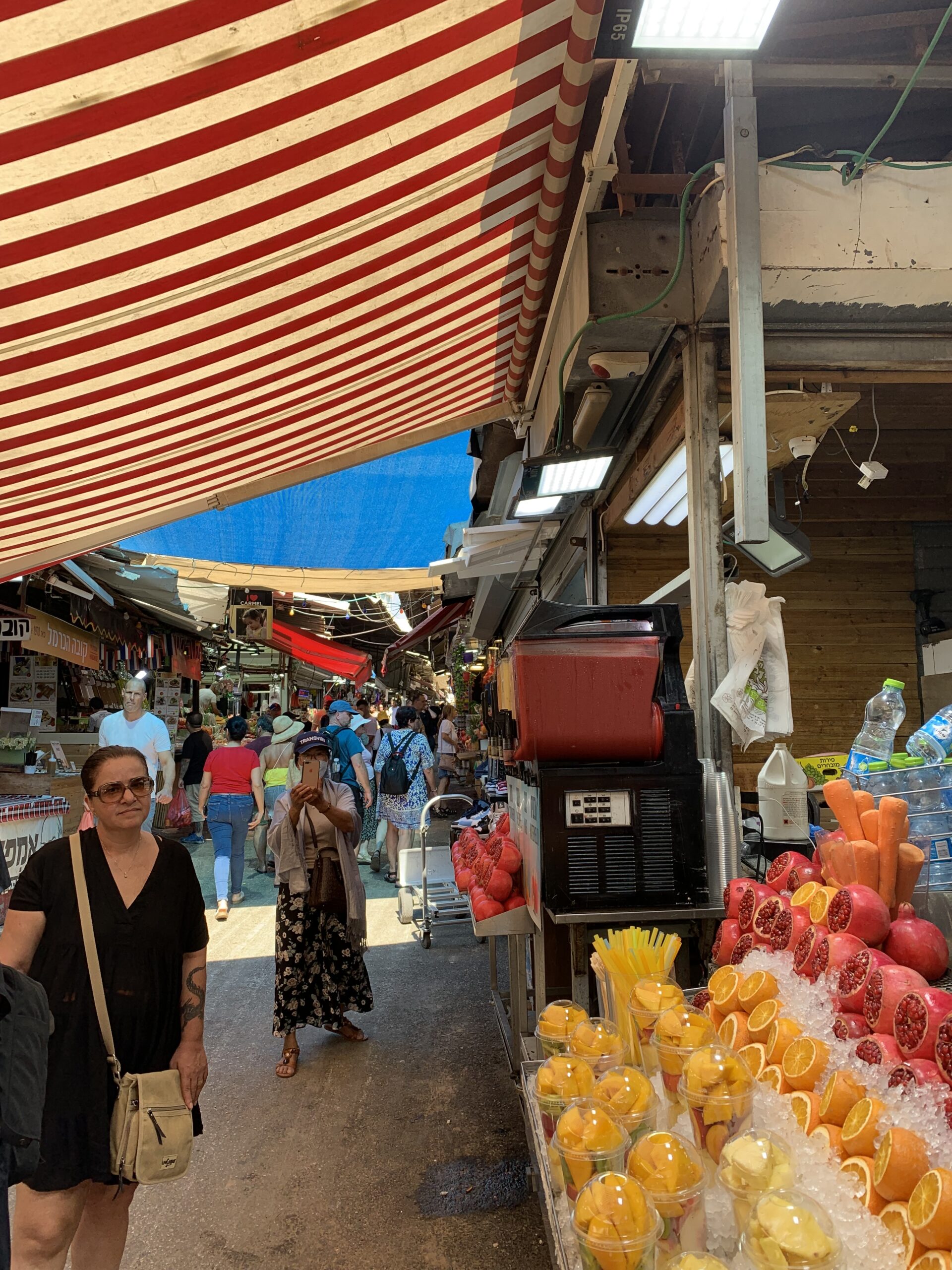 Those who don't shy away from sensory bombardment should head to the Carmel Market (Shuk Hacarmel), Tel Aviv's largest. Its streets are lined with stalls hawking pyramids of aromatic nuts and spices, containers of fruits and vegetables, and stacks of fresh-from-the-oven pitas and baked goods. There are also plenty of tempting international and local ready-to-eat options: grab a pita stuffed with meat, a cheese khinkali, or a bureka. You can't go wrong here, so follow your nose to the most appealing dish to you.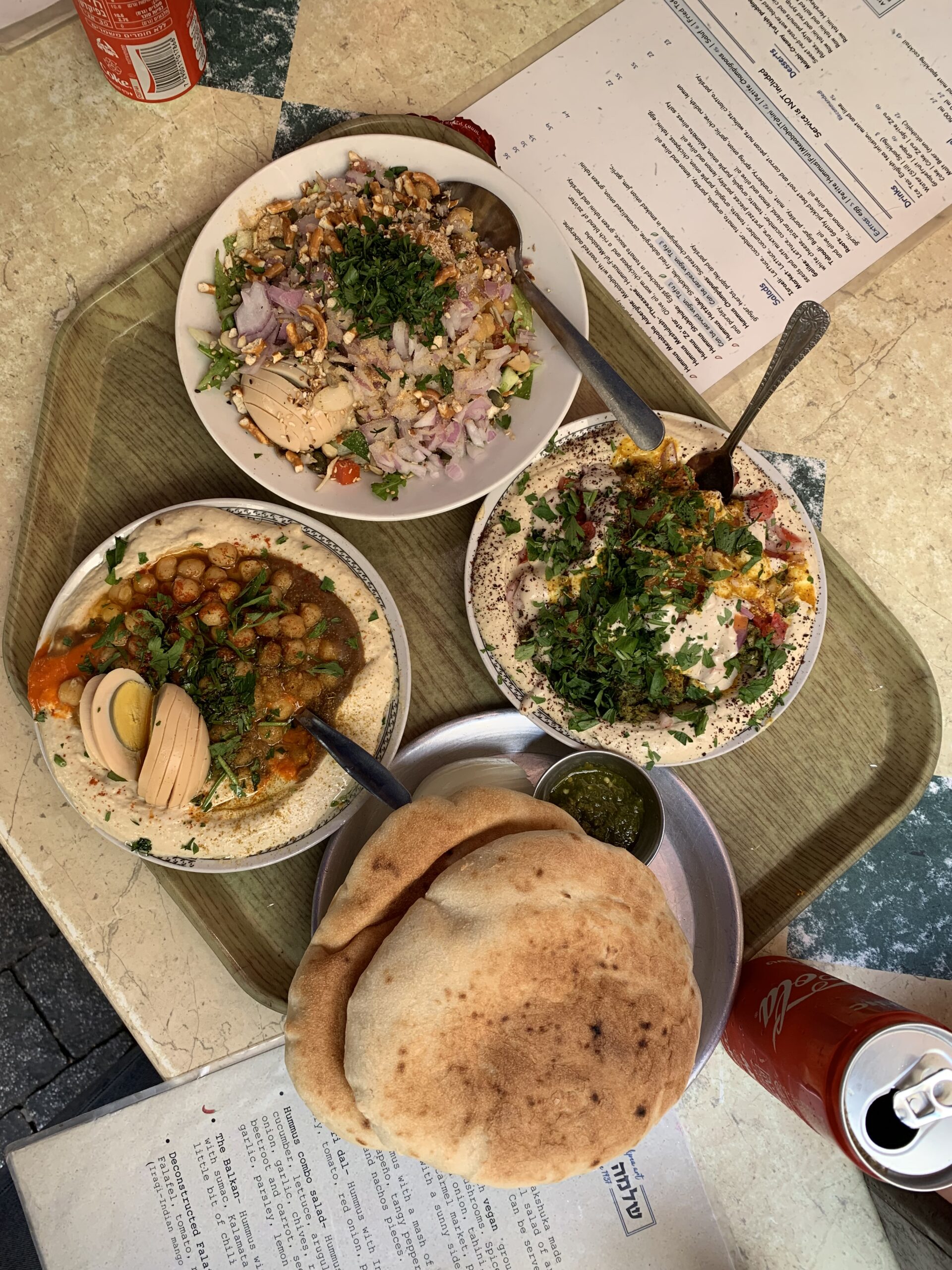 To escape from the bustle, just off the Carmel Market's main street is Hummus Shlomo and Doron, which serves some of the best hummus in the city. The popular family-run restaurant operates out of a store window with a small handful of tables and chairs along the quiet, picturesque street. Bowls of creamy hummus are piled high with herbs and toppings, from classics like hard-boiled eggs to more creative options like crumbled pretzels. To eat it like a local, scoop up the hummus with a slice of onion.
At the stylish Aria Restaurant, chef Guy Gamzu uses local seasonal ingredients and plenty of fresh seafood to create punchy and delicious elevated Middle Eastern dishes. Try the octopus, served on coals with Lebanese hummus masabbaha and a lemon tahini sauce, to start, and for the main, the Persian kebab, with short ribs and local eggplant, is particularly delicious. After dinner, head downstairs to the chic Lounge Bar for a cocktail and a taste of Tel Aviv's happening nightlife scene.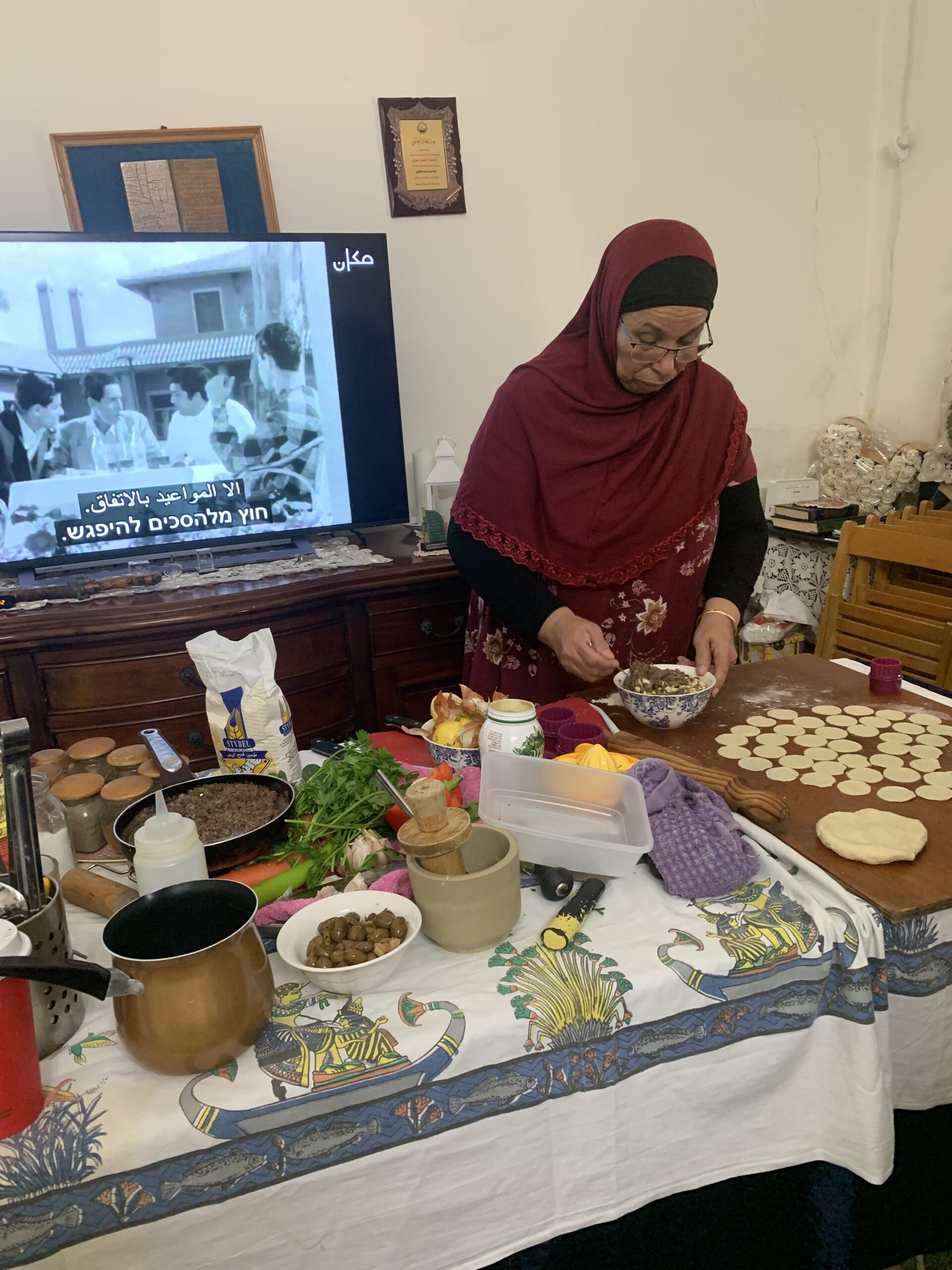 To bring authentic Arabic flavours home with you, take a cooking class with Myassar Seri, a self-taught chef with two cookbooks who welcomes cooking enthusiasts into her home in Jaffa. Aspiring chefs of all skill levels will enjoy learning to make Arabian dishes like shish barak (meat dumplings in a garlic yogurt sauce), siniyet samak bil tahineh (white fish in a tahini sauce), and a number of salads. At the end of the class, you'll be rewarded with a delicious homecooked meal enjoyed alongside Seri, who has no shortage of interesting stories about her life. To book a class, send her a message on Instagram.