7 Stylish Canadian-Made Coats for the Long Winter Ahead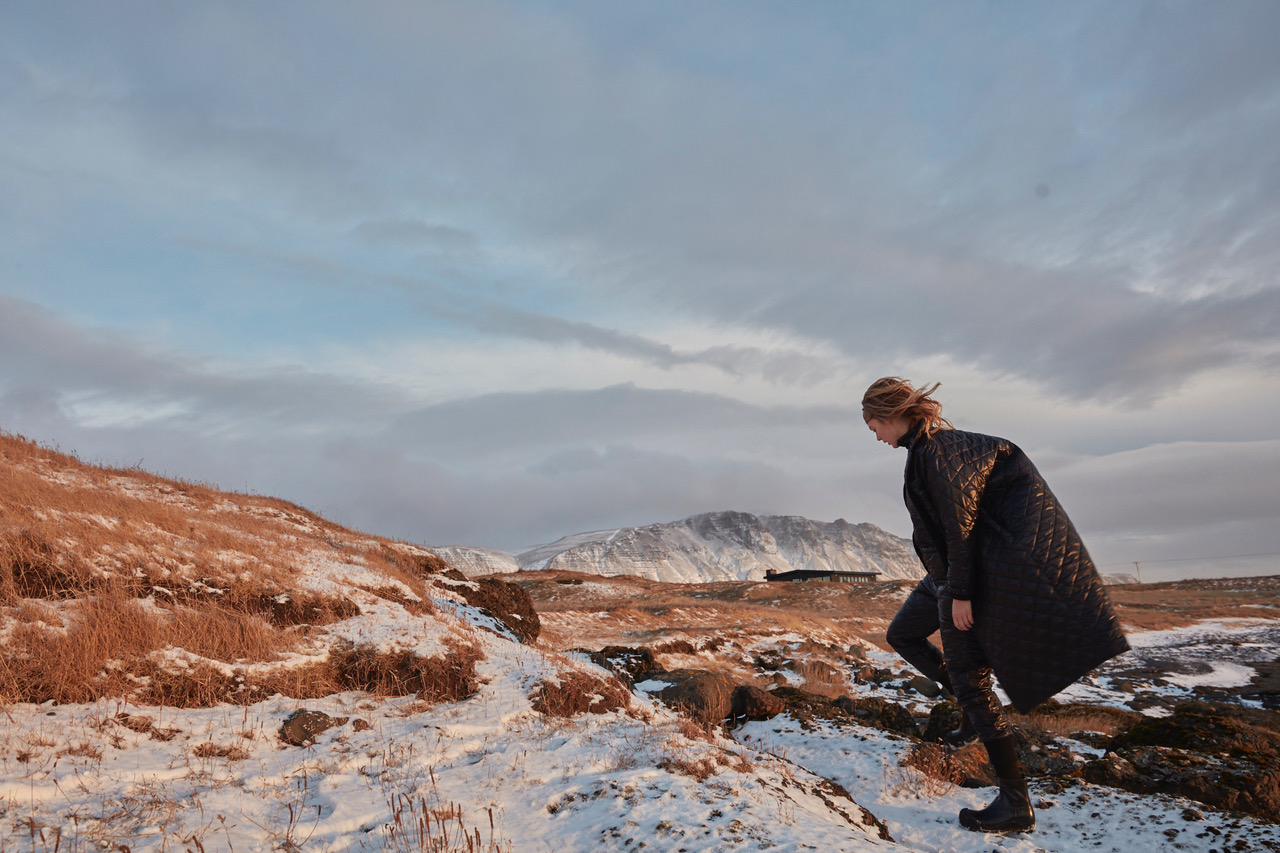 Winnipeg is bogged down by a snow storm; Calgary is already seeing sprinkles; Vancouver is experiencing the coldest autumn in 30 years; Montreal and Toronto know they will feel the infamous cold soon enough. It is safe to say that most of us Canadians are taking inventory of our wardrobes in preparation for the cold weather set to blanket the nation until Spring. In the spirit of cold weather, we have gathered our recommendations for the best winter coats in Canada. From Luxton to Rudsak, these coats will keep you toasty as you run from the hockey rink to the hot chocolate stand. We stay proud of our 'great white north' reputation because we know how to hack it.
KANUK
This independent Canadian retailer has been operating a small factory in Montreal for nearly 50 years, and offers lifetime guarantees on all their products. Their coats demonstrate the "Canadian mastery of winter warmth" with classic straight-cut nylon puffer jackets insulated with Canadian Hutterite Down that can keep you warm at temperatures as low as -25 degrees Celsius. They also have lightweight transitional coats for provinces with less intense climates (looking at you Vancouver).
Frank And Oak
Frank And Oak's latest project is a completely animal-free down jacket crafted from 100% polyester fibres. The polyester for the coats is made in a closed-loop recycling system that shreds old garments down into miniature chips, which are then spun into new polyester yarn and woven into fabric. The collection consists of four different coats—the Expedition puffer, the Hygge puffer, the Alpine parka, and the Capital Series—all designed for different temperatures.
Luxton
Brand new to the fashion scene, Dinah Luxton launched her Toronto-based outerwear company, Luxton, this fall. Her collection includes cashmere scarves and sweaters—but the puffy diamond stitch pattern snow-suits and winter coats are the real heroes. The oversized designs provide freedom of movement and maximum comfort.
Infinia
Fitted and feminine, the long winter coats from Toronto start-up brand Infinia are a welcome arrival in the winter fashion market. They have some pretty serious tech attached. Cosmina Vuscan the founder and CEO worked with Pink Tartan and Toronto Men's Fashion Week before launching Infinia, proving that one can look good and stay warm with these made-to-order jackets. The coats are outfitted with the companies patented Smart Heated Down Jacket technology, phone chargers, and can be worn as a long parka, bomber jacket, skirt, or vest thanks to customizable, zippable sections.
Norden
Montreal brand Norden is committed to sustainability in a big way. So much so that they offer incentives for you to responsibly recycle your old coats before buying new ones (even if that old coat is from another brand). All of their products are made from recycled plastic and manufactured at ethical WRAP-certified factories before being shipped in biodegradable and recyclable packaging. They offer complete transparency about their process, and in an age of fast-fashion and environmentally motivated unrest, it is not often you find a purchase as guilt free as these winter jackets. Plus, they keep you warm.
Wuxly
This Toronto-based company is the brain child of former BC Lion, James Yurichuk. The animal-friendly PrimaLoft® Gold Insulation serves to keep you warm when wet, which works well for provinces with humid climates and wetter snow (again, looking at you Raincouver). The long parkas are textured—as opposed to the classic smooth and shiny –and are a good fit for those who aren't a fan of the puffiness of the standard winter jacket.
Rudsak
Rudsak began as a leather jacket retailer in 1994 and have since expanded into all-weather outerwear and accessories. The oversized fur hoods of the Rudsak coats are incredibly elegant, as is the leather trim (an homage to their rebel roots), which heightens the luxury of the coat. With a range of styles and fabrics, the collection can keep snowbirds comfortable in all seasons and all climates.
_________
Never miss a story. Sign up for NUVO's weekly newsletter, here.