7 of the Best Coffee Shops in Canada
Nothing says Fall like stepping out of the brisk Canadian air and into a warm coffee shop. Coffee shops are important places that, if they possess that indescribable something, evoke an overwhelming sense of home and comfort. Making and serving coffee is a passionate and communal affair. Here are what we believe to be the very best coffee shops in Canada.
In this list, we've compiled a selection of what we consider to be some of the best coffee shops across Canada. These locations put real thought into the craft of coffee. They know how to set up a room and always set a mood that carries you (along with the caffeine) into work or reverie.
There were too many great places to name, but all the locations below have a singular position in the hearts of the cities they service. After you take a look at this hand-picked list, you can explore the coffee scenes of individual cities or some of the most unique coffee roasters in Canada.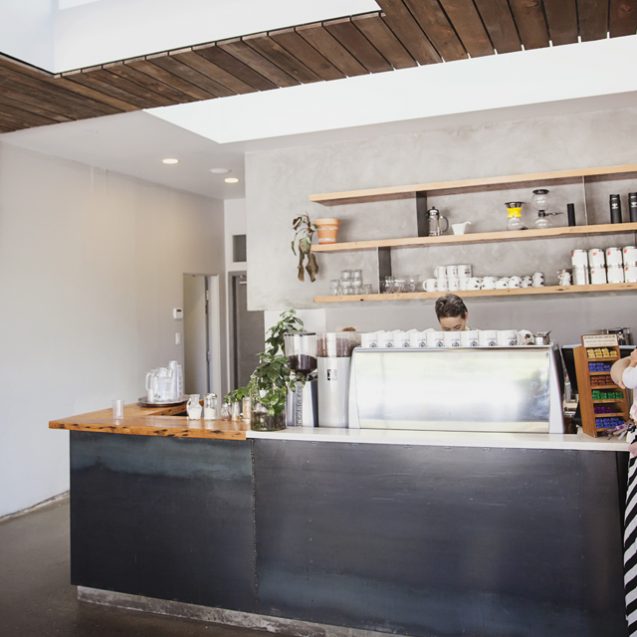 Caffe Fantastico, Victoria
From its humble beginnings as a coffee cart in Victoria's inner harbour in 1993, Caffe Fantastico has grown synonymous with specialty coffee in Victoria. The roastery, which opened shop in 1998, is situated in the Quadra Village neighbourhood where it continues to produce such flagships as Causeway Fantastico, the rich and satisfying espresso blend that Ryan Taylor, who co-owns Caffe Fantastico with partner Kristy, first crafted back in his coffee cart days. Sustainable practice and direct trade are extremely important to the Taylors. "We invest a lot in relationships with farmers right from the start in order to maintain and grow relationships in the long-term" says Ryan, who has travelled through Central and South America, as well as Ethiopia, building relationships with vendors. Fantastico's wide selection of blends can be tasted at any of their three locations: Caffe Fantastico, Tre Fantastico, and Fantastico Bar-Deli.
Milano Coffee, Vancouver
Milano Coffee is a Vancouver staple that has been a part of the city's coffee scene since 1984, when its Italian-born founder and master roaster Francesco Curatolo opened the first location. Today, Curatolo's apprentice Brian Turko has taken over, along with his wife Linda. Together, they've upheld Milano's legacy, producing and perfecting its world-renowned espresso at three locations in Vancouver, one on Vancouver Island, and an outpost in Toronto. Pay a visit and sample up to eight different blends of espresso served on tap, any given day.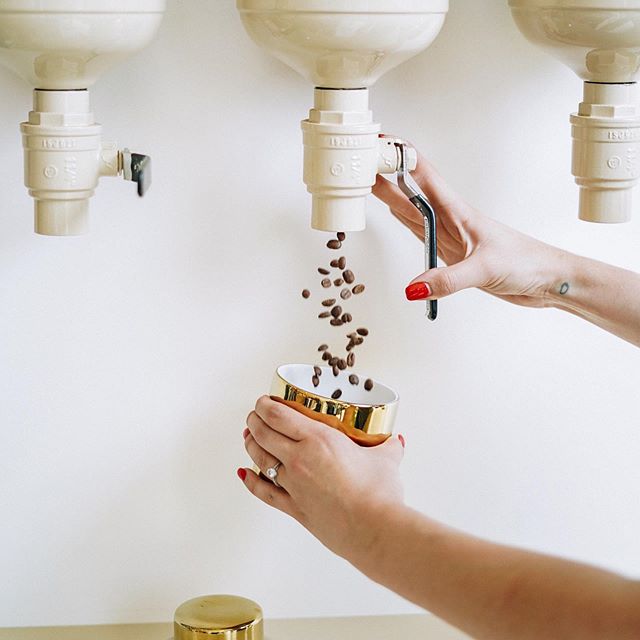 Monogram Coffee, Calgary

Founded by a team of national award-winning baristas, Monogram began as a pop-up in 2014, and now has two modern, stylish cafés (Altadore and Fifth Avenue Place), and a third recently opened in Britannia. Jeremy Ho, one of Monogram's founders, shares how Monogram keeps it fresh. "Our menu is meant to celebrate the incredible complexities of flavour found in coffee, but also to showcase them in creative ways. We have filter coffees brewed by the cup, or kegged and on-tap, that are fresh-harvest and always rotating. We also have a seasonal drinks menu with ingredients made in-house that changes every few months." Monogram began sourcing and roasting their own beans in 2017.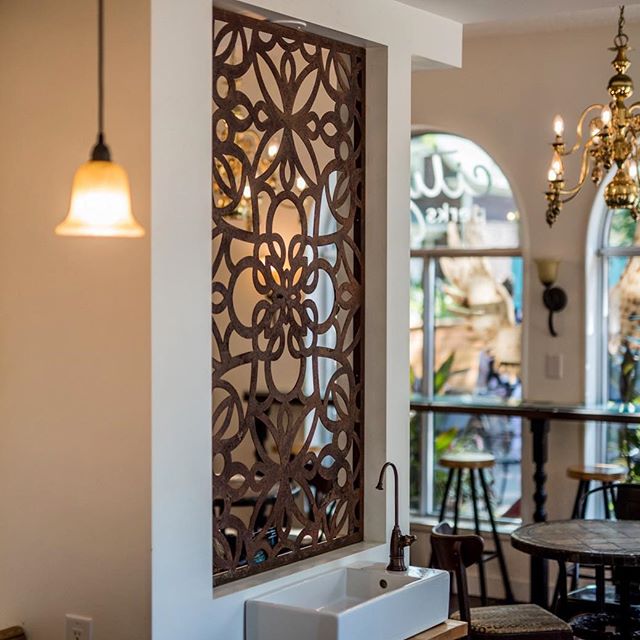 City Perks, Saskatoon

Now 20 years old, City Perks is known both for its pretty interior and excellent coffee, however you like it: drip, French press, pour-over, Aeropress, and more. Owner Coralee Abbott keeps watch on new trends from her roasters and growers. "That's what we're all about: pursuing our own passion and wanting to share and educate and give that experience back to the customer so they can be a part of it with us," she says. Along with Vancouver's 49th Parallel Roasters, you'll also find a range of other roasters on offer, such as Newfoundland's Anchor, or Pilot from Toronto. "It's to reach out and show Saskatoon something that's a little different, that you can't always get as an independent person."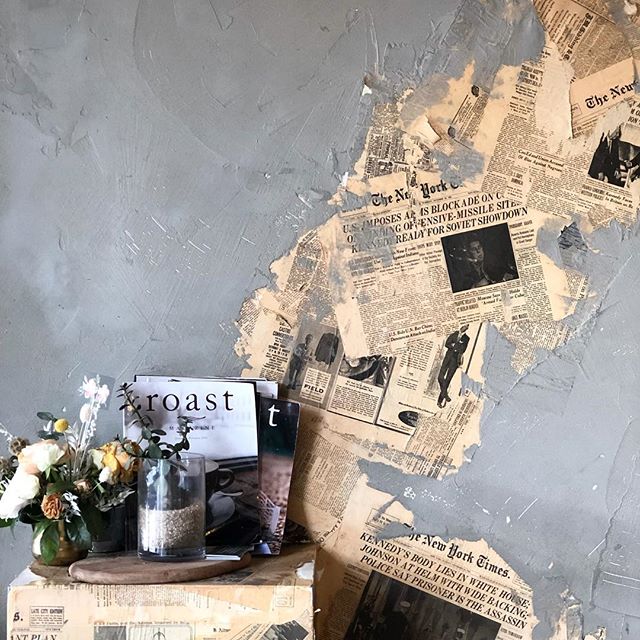 De Mello Palheta Coffee Roasters, Toronto
A micro-roaster, café and barista-training company, De Mello Palheta—named after a 19th century explorer who played a role in kickstarting Brazil's coffee industry—was quickly embraced by the city's coffee aficionados after opening in 2014. Brothers Felix and Won Cha, who spent years in Melbourne's coffee scene before setting up shop in Toronto, source, import, and roast their own beans, which are also served at other popular Toronto shops such as Neo Coffee Bar and Sorry Coffee. "We offer full rotation of our single origin coffees on a weekly basis," says Felix Cha, "and purchase coffee lots at auction a few times a year just to give special experiences to our customers."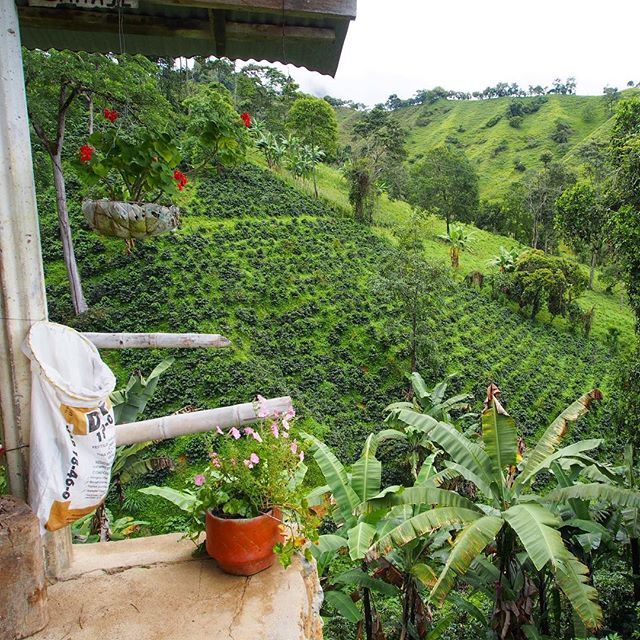 Dispatch Coffee, Montreal
What started with an iced coffee delivery service and an espresso truck has grown to a roastery and three cafés with an emphasis on coffee supply chain transparency and coffee education for the public. At the slightly tucked-away flagship location in Mile-Ex, you can get a peek at the roasting operation in an industrial-chic space, and the newest addition, an ultra-sleek café in the Plateau, is prime for people watching on Boulevard Saint-Laurent and occasionally holds public tastings. Don't forget the toast, either—thick slices of bread topped with ever-popular avocado or sweet spreads.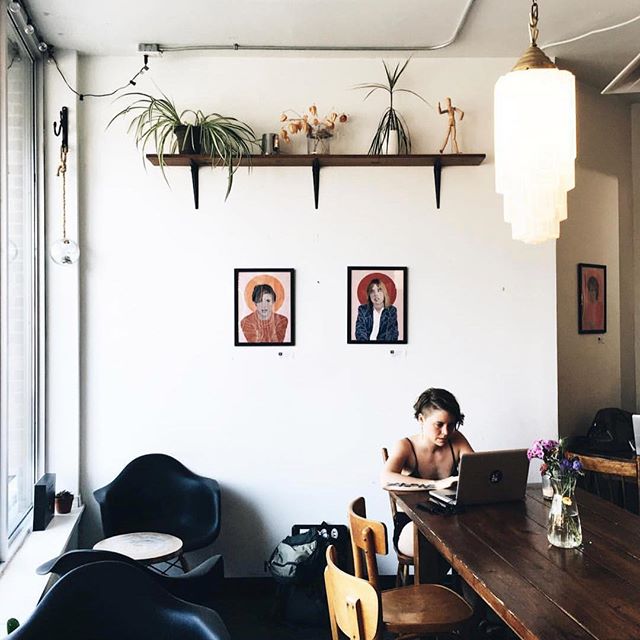 Lucky Penny Coffee Co., Halifax
Open since September 2017, this sweet and adorably decorated Quinpool cafe aims to be "third place" for West End residents—a comfortable home away from home and work. Owner Barb Kail is dedicated to Annapolis Valley's North Mountain Coffee Roasters, who roast beans to release deep, chocolatey flavours unlike any other beans in the province. "Third-wave coffee culture leans towards lighter roasts of coffee," explains Kail, "But I felt it would be nice to 'rep' a classic dark roast, which North Mountain does so brilliantly." This beautiful cafe undoubtedly deserves a spot as one of the best coffee shops in Canada.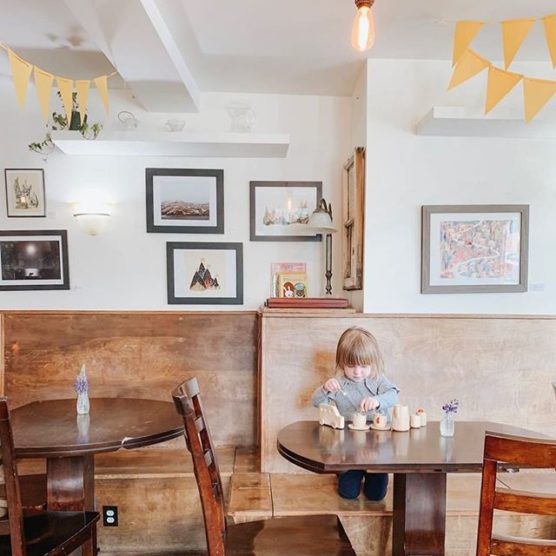 The Battery Café, St. John's
In 2016, the Battery Café opened in a majorly renovated space previously occupied by a rundown corner store. Tourists, locals, and coffee lovers of all stripes frequent the charming space, which boasts a walk-up window for hikers and dog walkers to grab a cup to go. The café serves Detour Coffee, an Ontario roaster which Battery general manager Steven Fairdosi appreciates for its nuance. "[Detour] really make the farmer the star of the coffee," says Fairdosi "There's more to it than just hot caffeine; there's a story to it."
_______
Never miss a story. Sign up for NUVO's weekly newsletter here.